Parramatta. Where Innovation Meets Transformation.
Parramatta's unprecedented growth and transformation make it a great place to do business. Discover why investors and businesses are choosing the geographical Centre of Global Sydney.
The City of Parramatta is thriving
The City of Parramatta is thriving
Businesses in Parramatta benefit from being located at the Centre of Global Sydney, with a talented local workforce, great transport connections, vibrant nightlife, and excellent quality of life. Parramatta's game-changing new commercial spaces and innovative environment for startups, science, government, media, legal and finance, make the city a great choice for industry-leading organisations. 
With $20 billion dollars of private and public investment reshaping the city, Parramatta's 207,000-strong workforce is expected to grow by 100,000 over the next 20 years, and the number of people who call our City home will almost double.  
Add to that centres of excellence in education, health and wellbeing, research and innovation, entertainment, art and culture – the foundations are all here in Parramatta for a compelling economic and cultural transformation.
Header image credit: Parramatta Square, Walker Corporation
Parramatta Business Newsletter
Sign up to the Parramatta Business newsletter to receive information about the latest economic insights, major project updates, upcoming business events, commercial office space tours, and ways the City of Parramatta can support your business.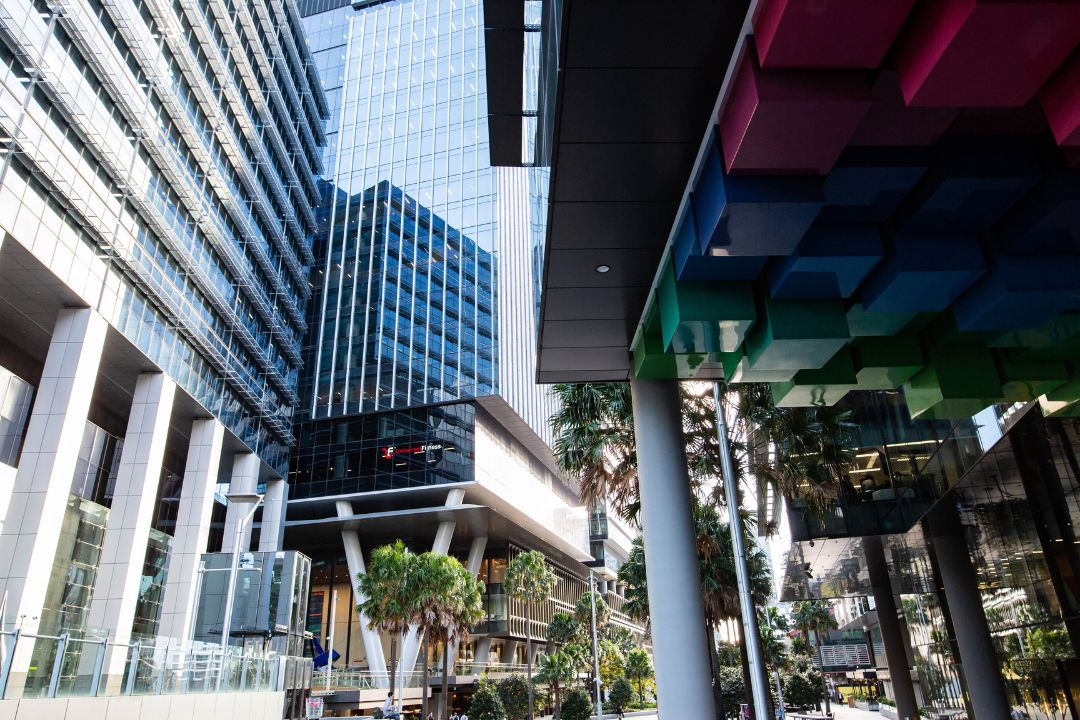 A revitalisation of Parramatta's CBD is underway. Over recent years Parramatta has become one of Australia's most sought-after office markets. An economic powerhouse, the city has a deep talent pool and the promise of game-changing infrastructure.
From the 240,000 square metres of award-winning architecture (and Australia's largest commercial building) at Walker's Parramatta Square, to the state-of-the-art 32 Smith Street with 6 Star Green Star Design and 5 Star NABERS Rating. Parramatta has commercial spaces to suit a wide range of organisations.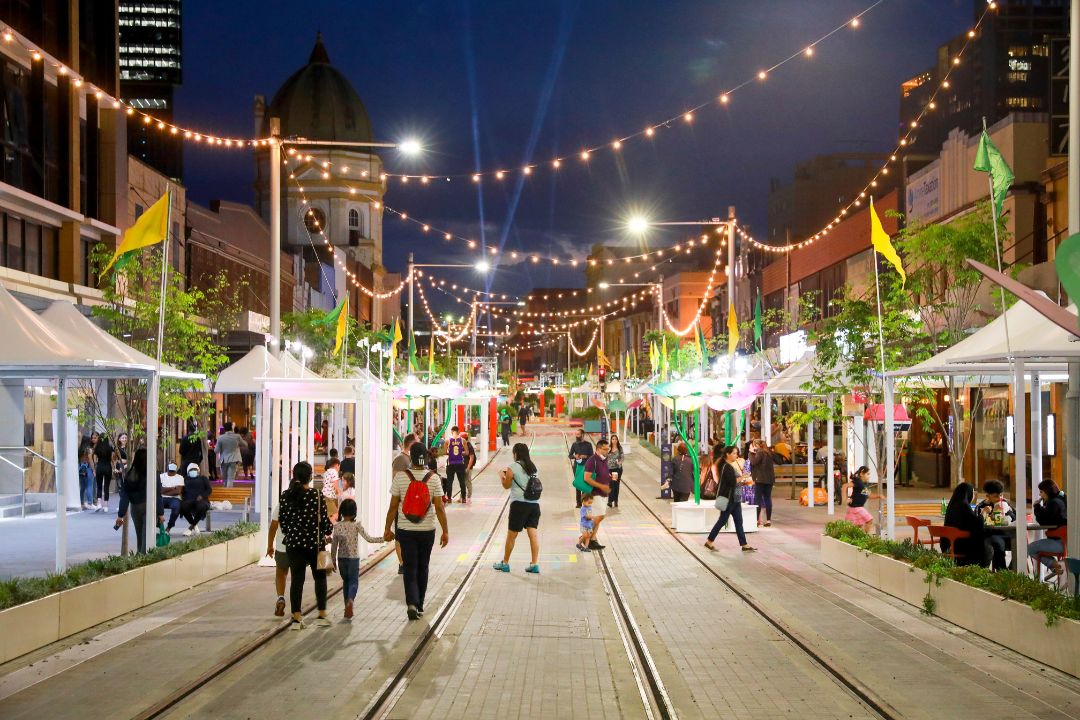 Parramatta is within a 30-minute reach of more than two million people across Sydney. Within the next 40 years, almost half of the population of Greater Sydney will live west of Parramatta making it a true Sydney gateway. 
The backbone of this great City is its accessible transport infrastructure, connecting Parramatta to five major transport hubs across the region. With ongoing infrastructure in the works, transport development will be the critical link that continues to connect Parramatta to the Greater Sydney region, achieving our 30-minute City vision for years to come.
Due to open in 2024, the Parramatta Light Rail will transform the way workers, residents and visitors move around the Parramatta area. It's estimated by 2026 around 28,000 people will use the Parramatta Light Rail every day.
The Metro West that is currently under construction will double Parramatta's rail capacity and decrease travel times.
Parramatta will be a central interchange point to the new Western Sydney Airport opening in 2026, and a potential fast rail hub connecting Newcastle and Wollongong.
Photo credit: Parramatta Light Rail on Church Street, Transport for NSW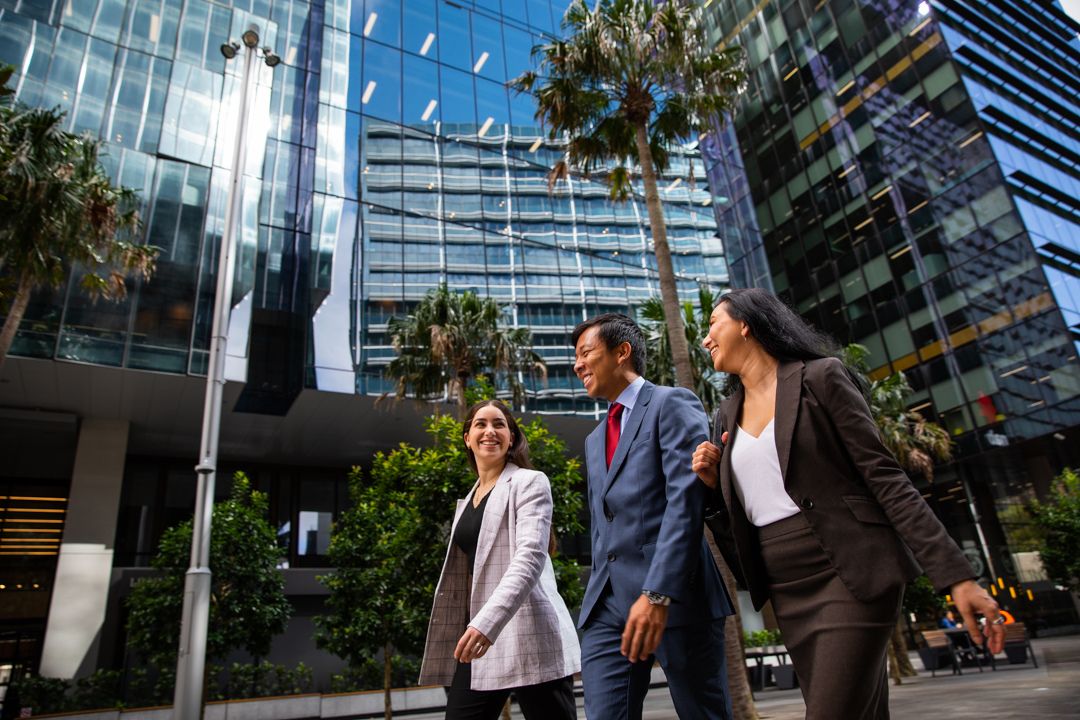 Parramatta has a talented employment sector, with a residency makeup that is highly educated, inclusive, and diverse.
It's a cultural melting pot that fuses global skill and experience, equipping businesses and employers in Parramatta to compete on a global stage backed by professionals who speak the language of international business. 
Nine educational institutions are investing in the future of knowledge and learning in Parramatta, fostering Australia's most educated, diverse, and talented workforce.  
The Engineering Innovation Hub, a joint venture between Western Sydney University (WSU) and UNSW Sydney opened in Parramatta, was the first of its kind in Australia. Featuring education, commercial, retail, and co-working facilities, the building has been specifically designed to promote knowledge sharing and to create connections between universities, industry, and the community.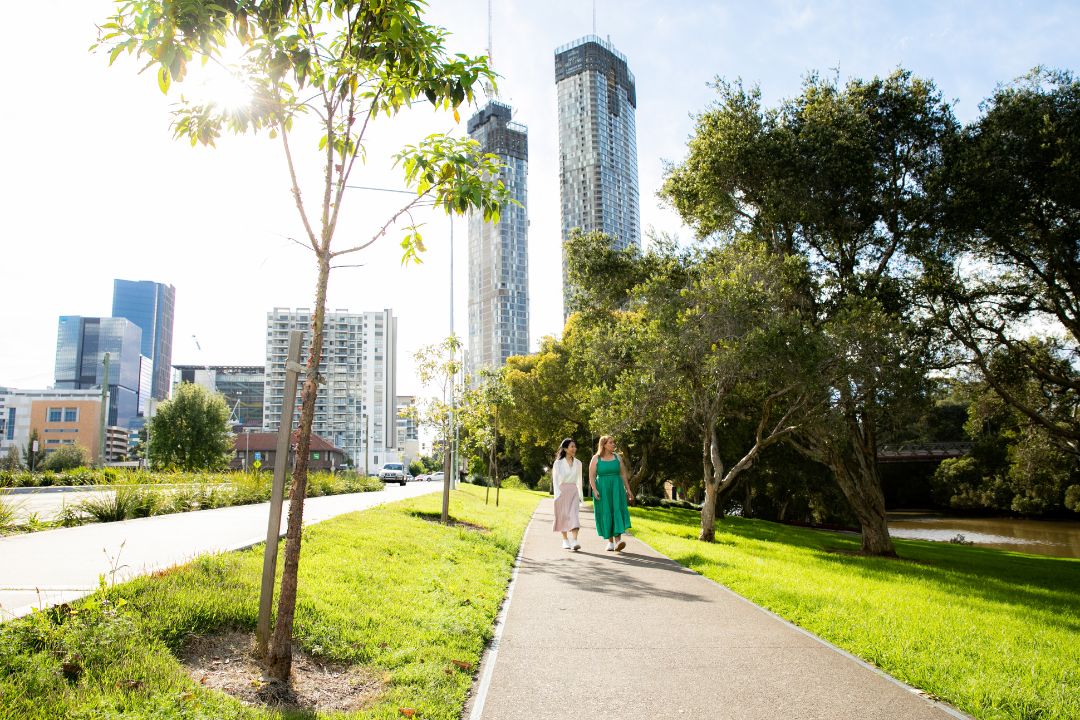 Parramatta's green spaces, public places, and vibrant night-time economy offer the city's workers a great quality of life and make it a dynamic place to do business. 
With easy access to beautiful natural spaces from our CBD, CommBank Stadium injecting $1 million into the local economy each game day, the new state-of-the-art civic hub PHIVE, the new Powerhouse Parramatta Museum, $40 million investment committed by NSW Government's WestInvest program into redeveloping Riverside Theatres, an expanding night-time economy and so much more. 
Working life in Parramatta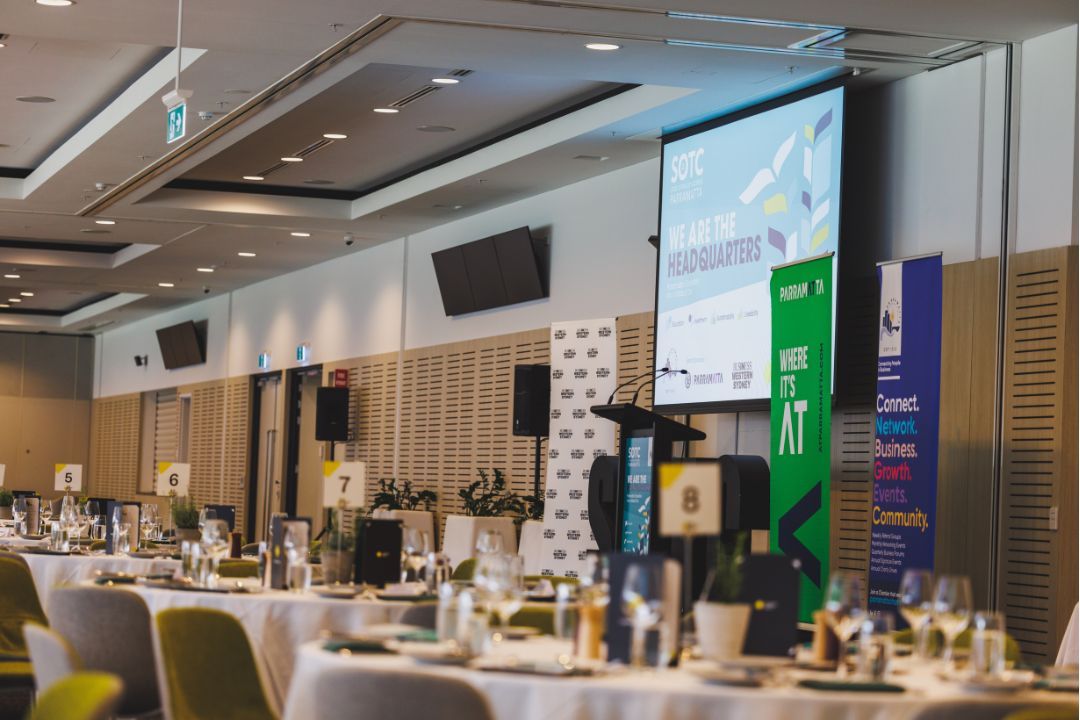 Host your next business event at Parramatta
Parramatta has a range of fantastic venues to host your next business event, conference or summit. Explore all the locations and what they offer.
Photo credit: State of the City Address 2023, Parramatta Chamber of Commerce