Game-changing corporate spaces in Parramatta
A revitalisation of Parramatta's CBD is underway. Over recent years Parramatta has become one of Australia's most sought-after office markets, beating out other major centres with a deep talent pool and the promise of game-changing infrastructure.
Header image photo credit: Parramatta Square, Walker Corporation 
Parramatta CBD's evolving A-grade and premium commercial spaces have award-winning architecture, are innovatively and functionally designed with fantastic facilities, and are all close to public transport connections and great cafes, bars, and restaurants. Discover Parramatta's premium corporate spaces.
Parramatta Square
Walker's Parramatta Square is one of Australia's largest commercial business precincts. This is a premium commercial space with award-winning architecture and projected to be home to over 24,000 workers daily. 
Located between Darcy Street and Macquarie Street, it comprises four premium A-grade commercial towers with 240,000 square metres of new office and retail space, all set around a new 10,000 square metre public domain. 
Since its opening in 2020, Parramatta Square has attracted high-profile corporations to relocate their Sydney CBD offices to the geographical centre of global Sydney — the heart of Parramatta. 
Organisations that have made Parramatta Square their corporate address include: 
New South Wales Government 
National Australia Bank 
Westpac 
Haleon 
GT Insurance 
Indesco 
Randstad 
Servcorp 
Spirit Super 
The final tower at 8 Parramatta Square, has been completed, and the world-class commercial precinct will soon house industry leaders Deloitte, KPMG, and ABC. 
6&8 Parramatta Square is 55 storeys tall and 230 metres high combined. It is the largest commercial building in Australia and the second tallest office tower in NSW.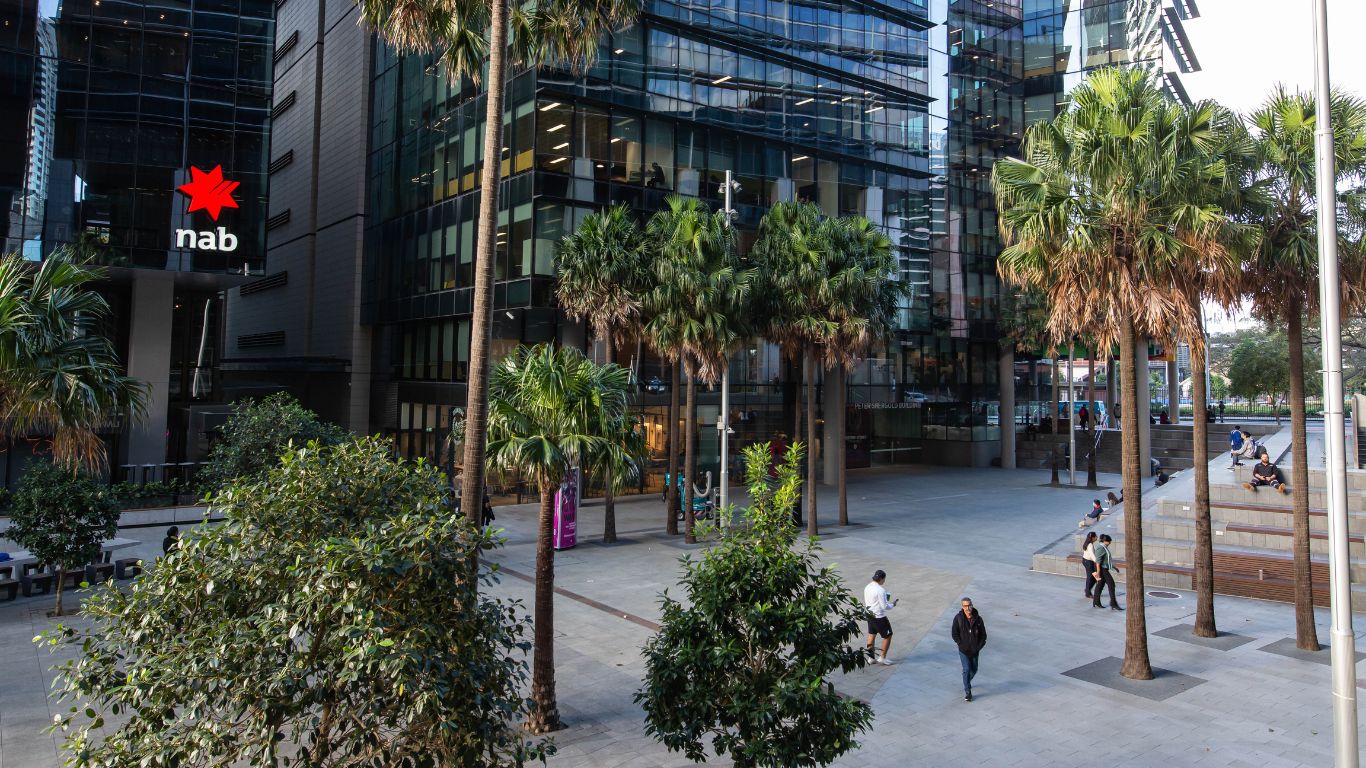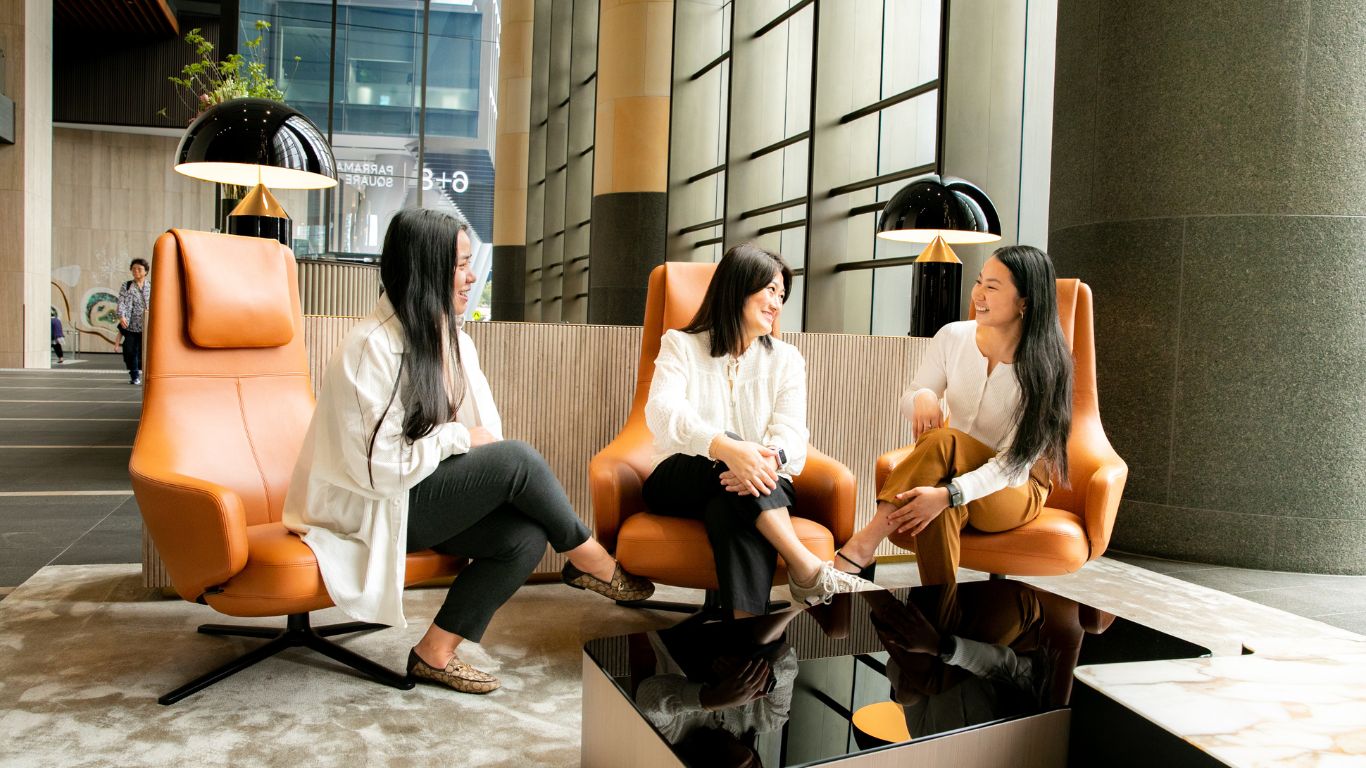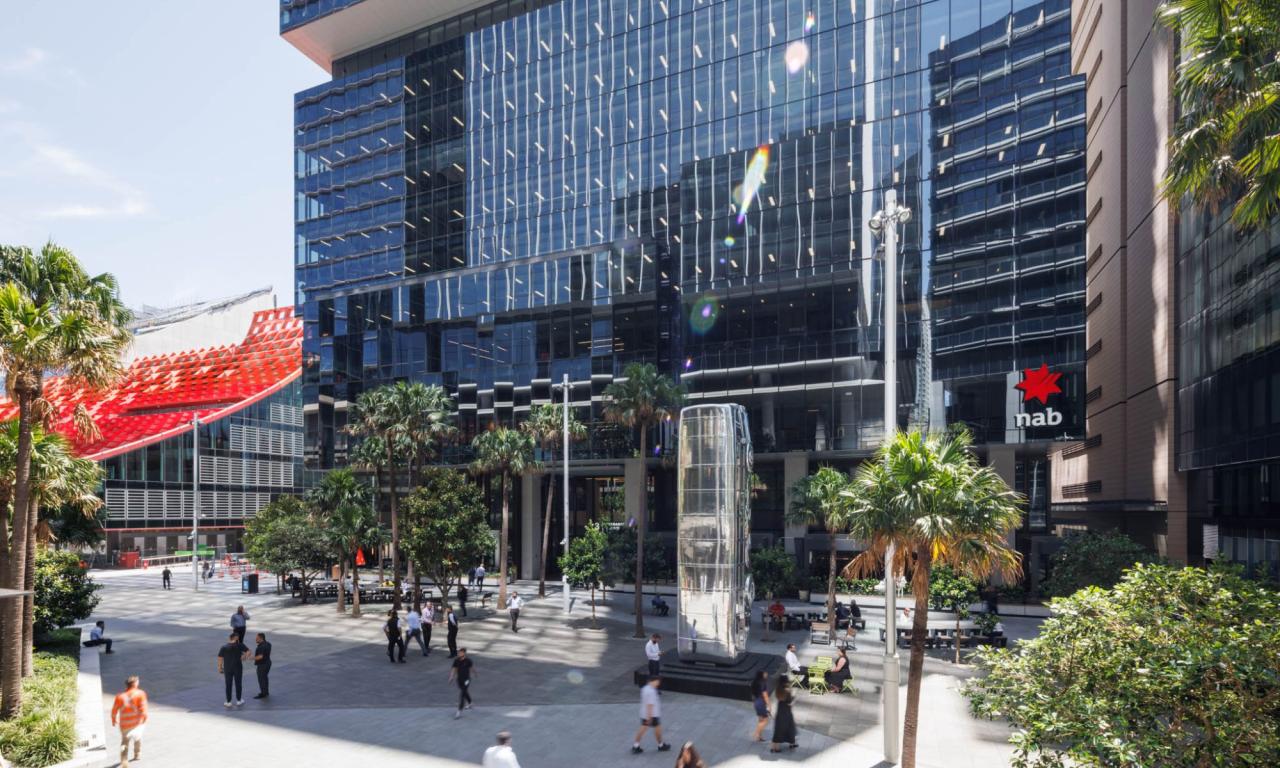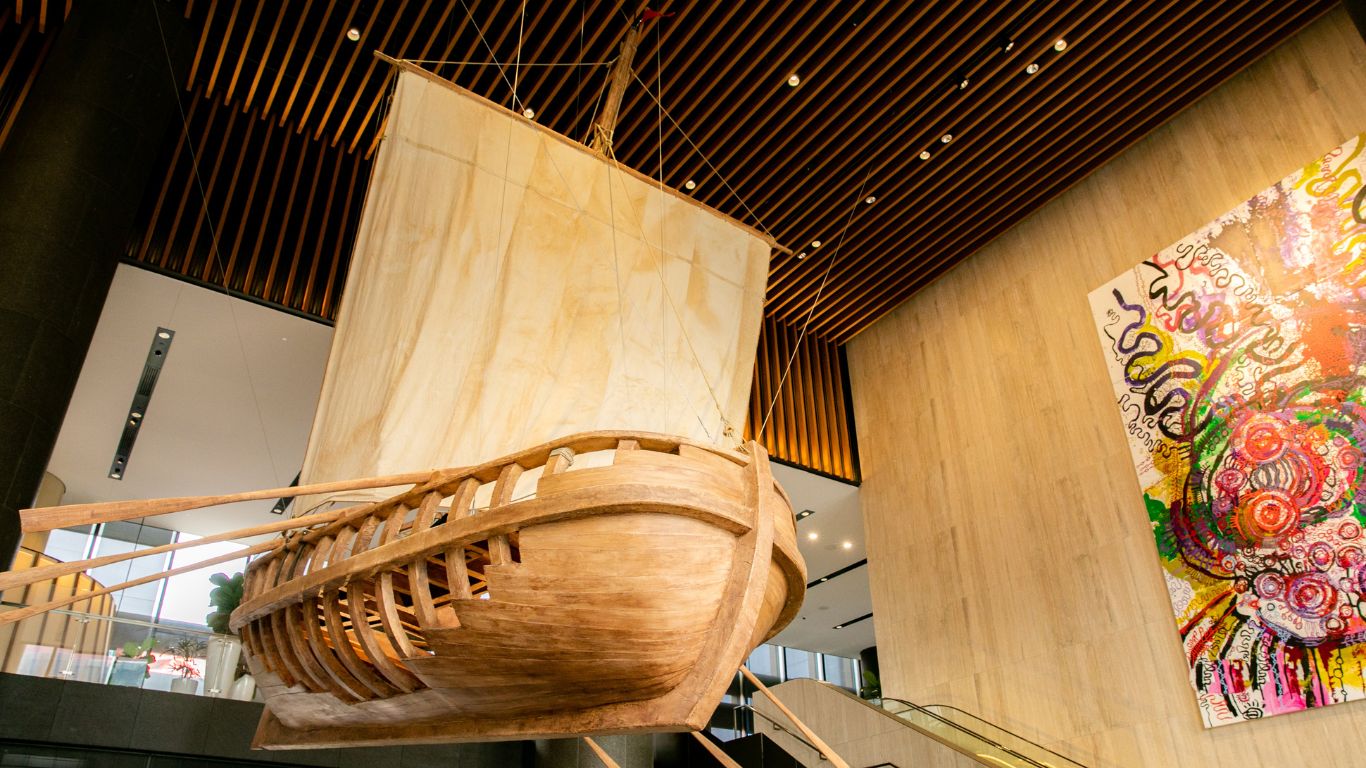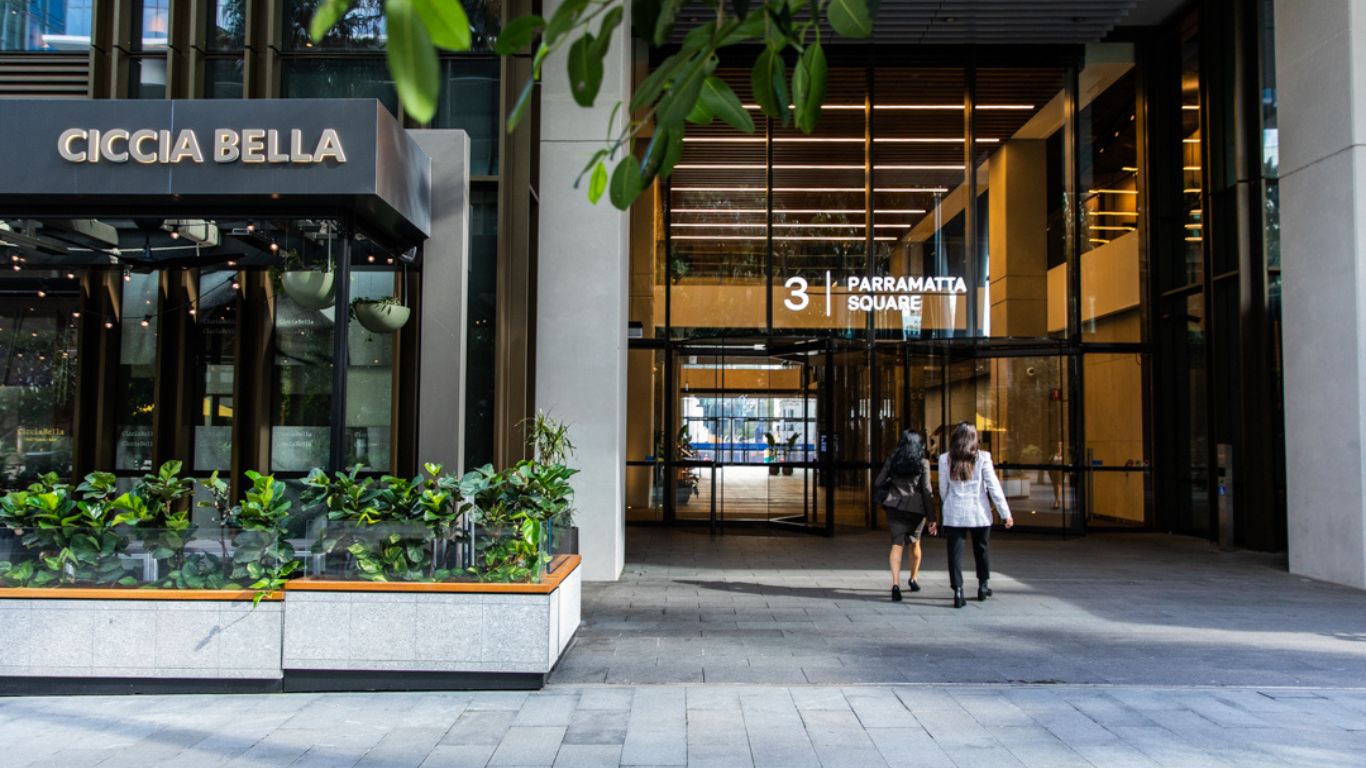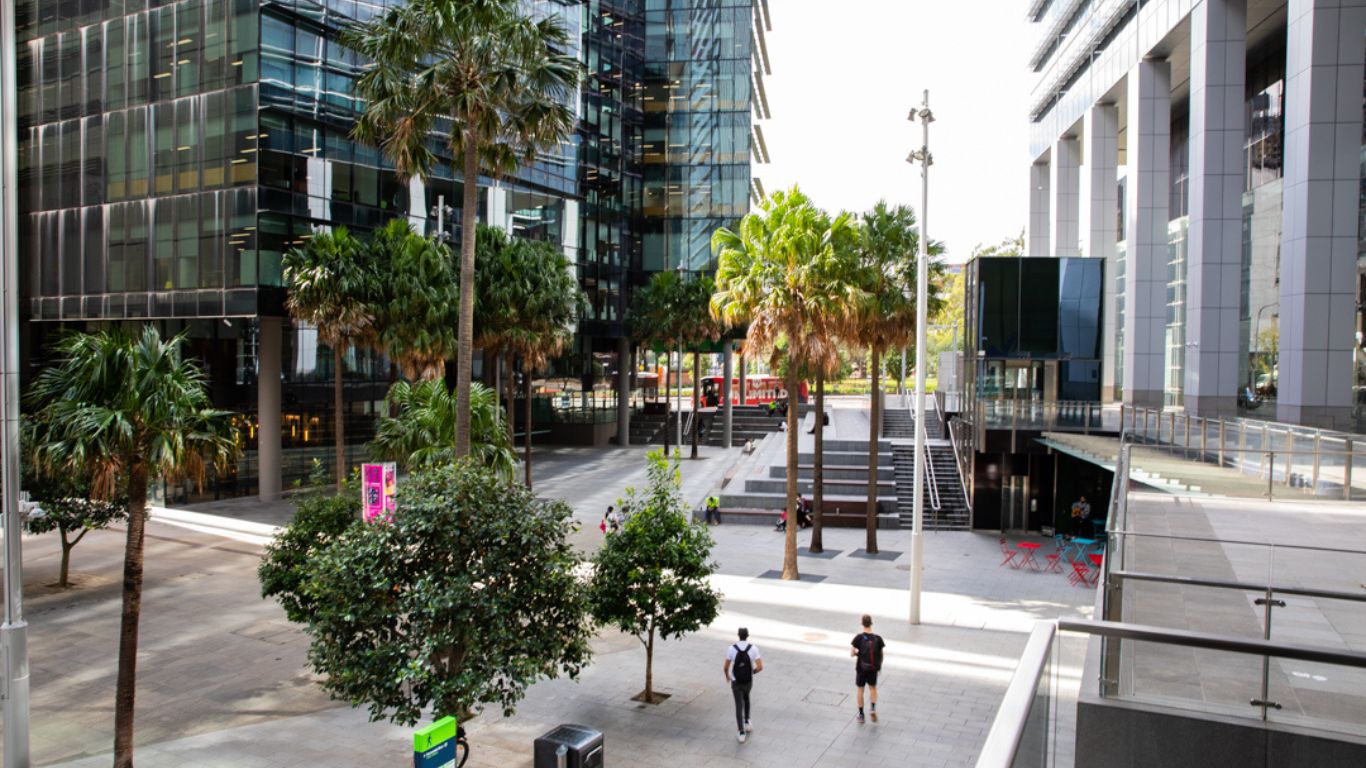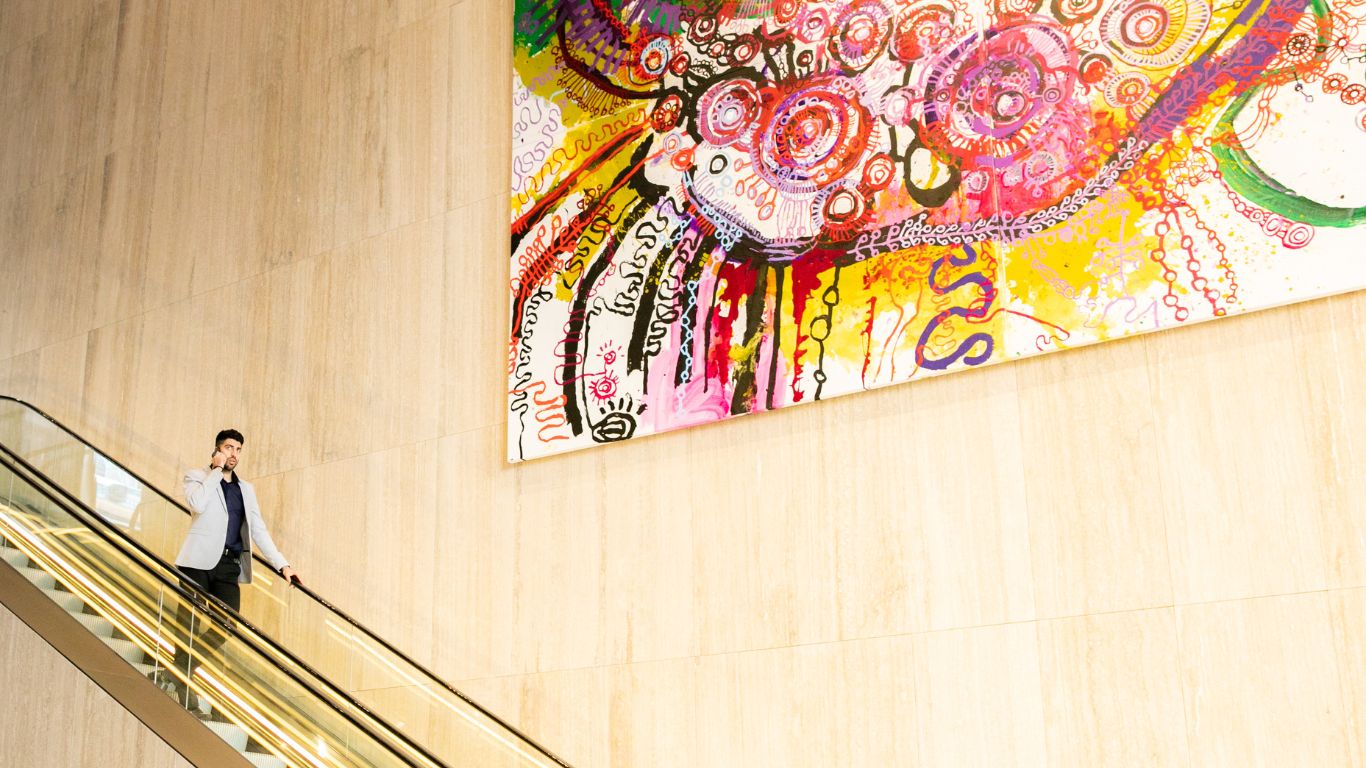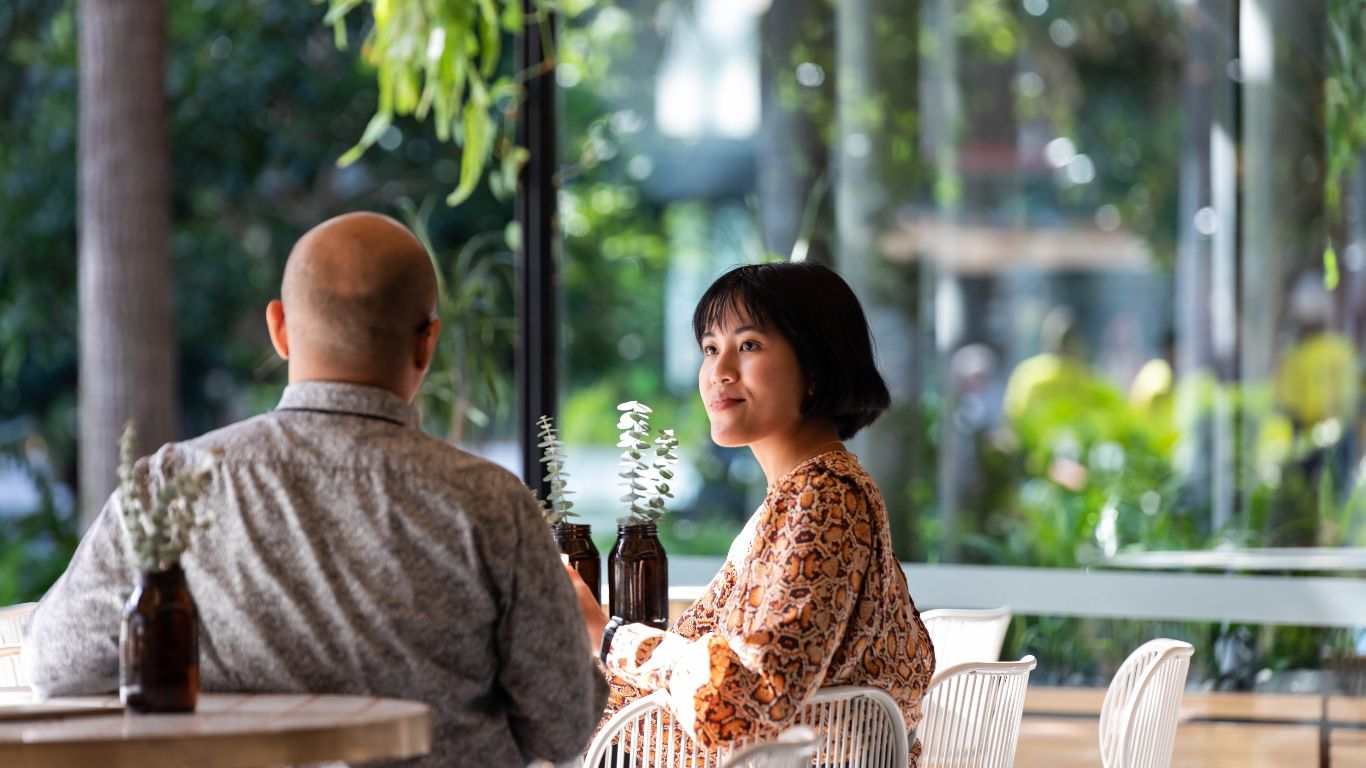 32 Smith Street
The new $300 million building at 32 Smith Street is located in the heart of Parramatta's CBD, among a range of retail, dining and entertainment venues, and is just minutes from Parramatta station and wharf.  
The A-grade building covers 26,400 square metres over 29 floors of office space and boasts a 6 Star Green Star Design, while targeting a 5 Star NABERS Rating. This high-quality office space comes complete with state-of-the-art technology and facilities that include spacious changerooms, lockers, showers and bicycle parking space. 
Its proximity to the Western Sydney University Engineering Innovation Hub offers businesses the opportunity to tap into this cross-functional collaborative and creative space for students, educators, industry professionals, and researchers.  
The building showcases excellence in design and brilliant functionality and is leading the growth in Parramatta's evolving CBD and has already attracted the tenancy of QBE Insurance and other successful businesses. 
32 Smith Street is also close to excellent cafes, bars, and restaurants as well as Riverside Theatres and the future Powerhouse Precinct and Metro Station.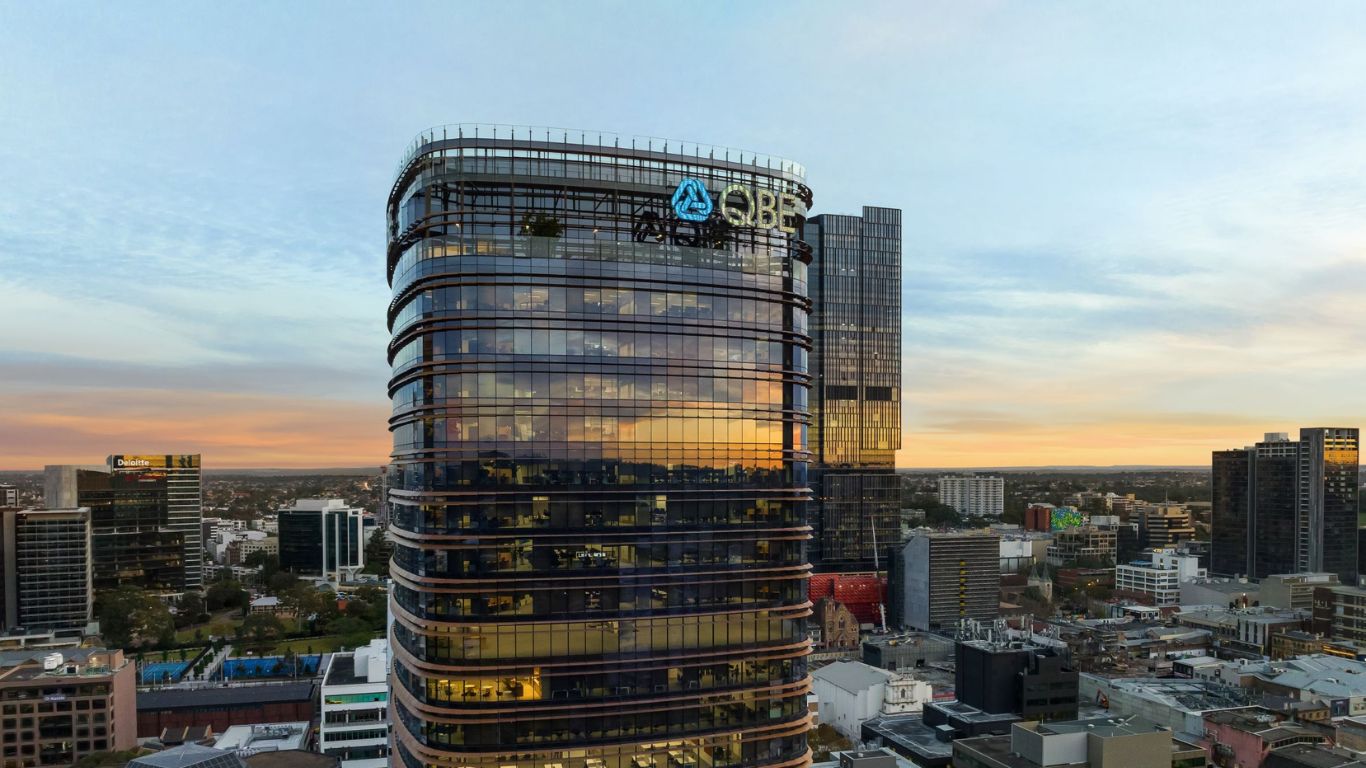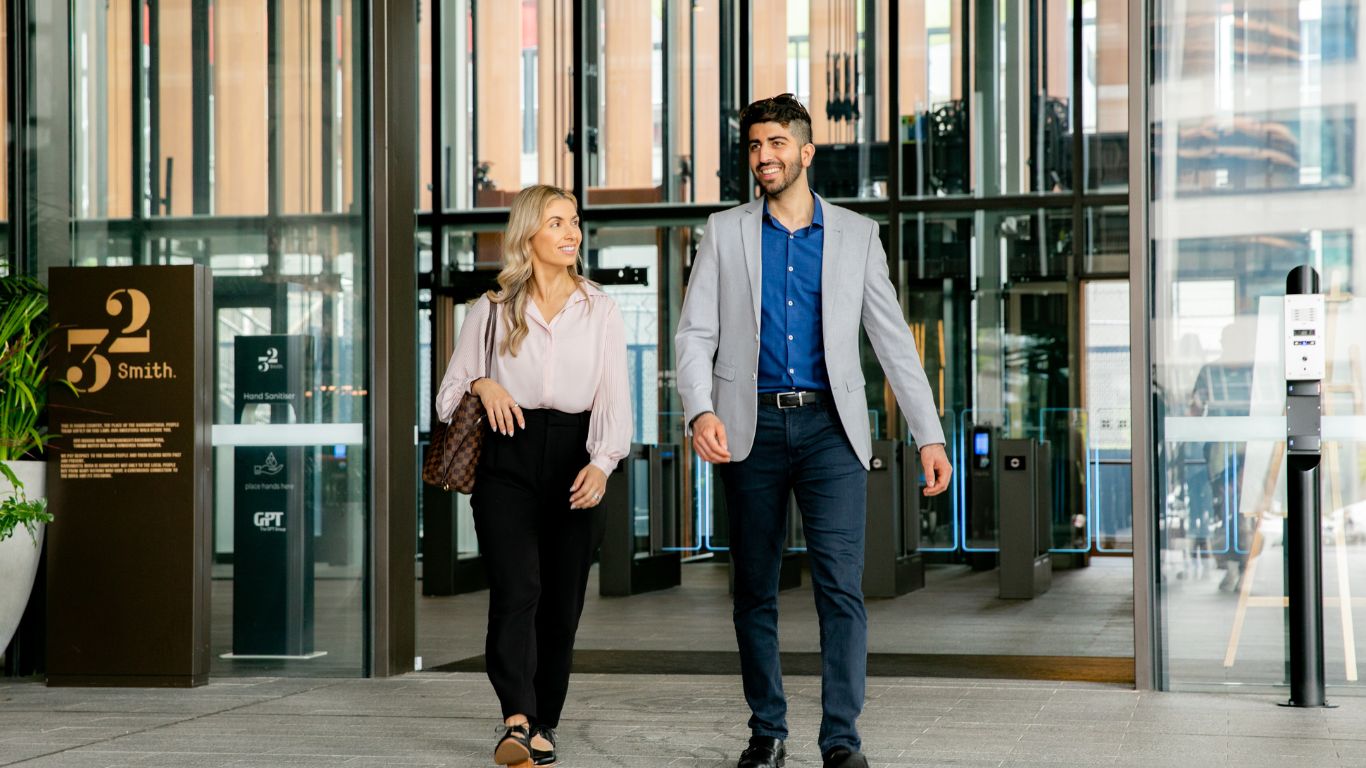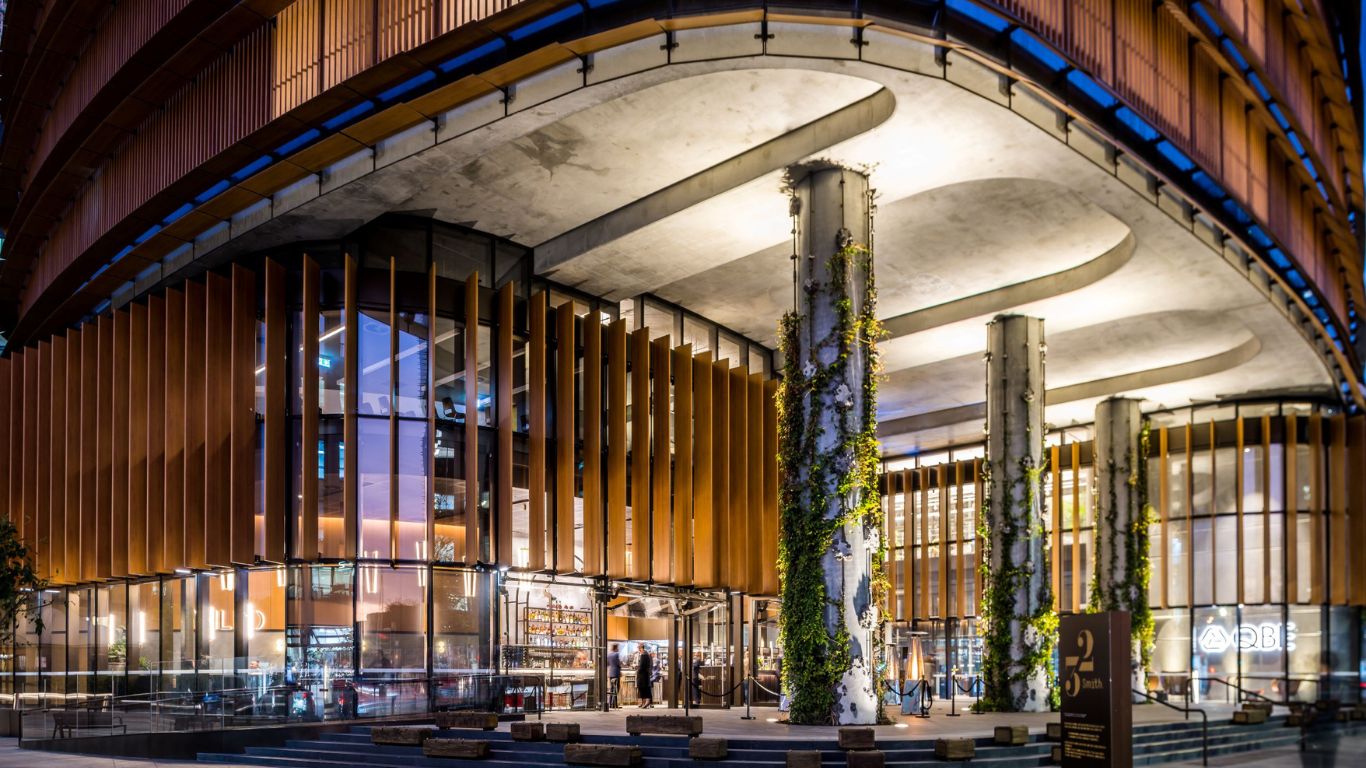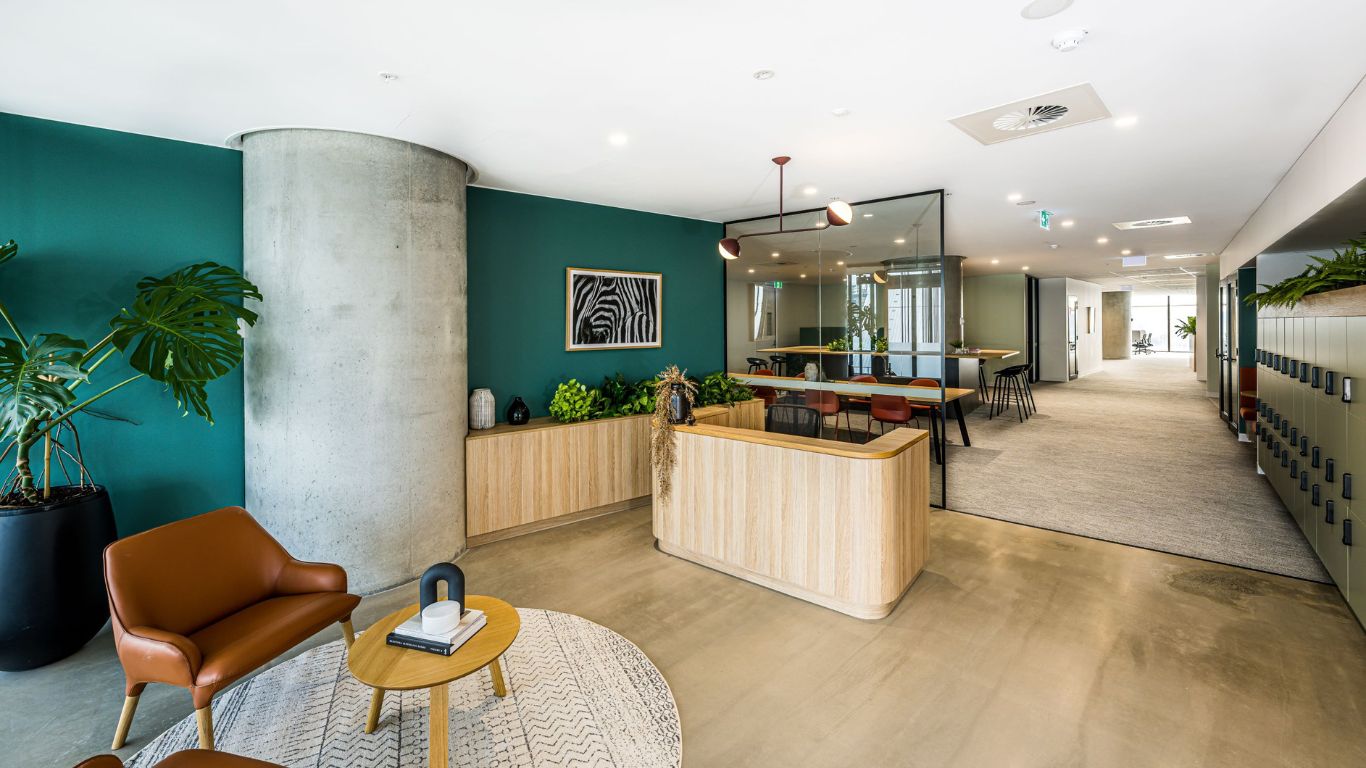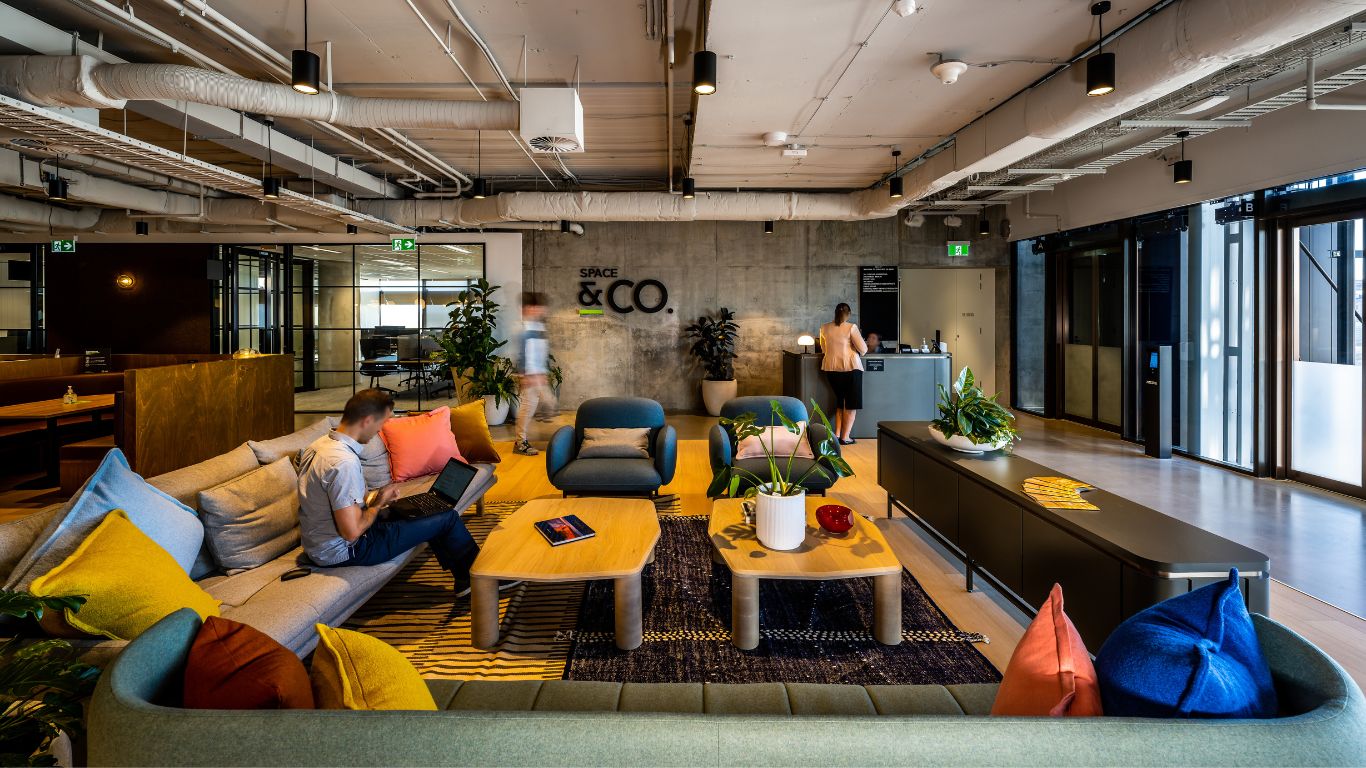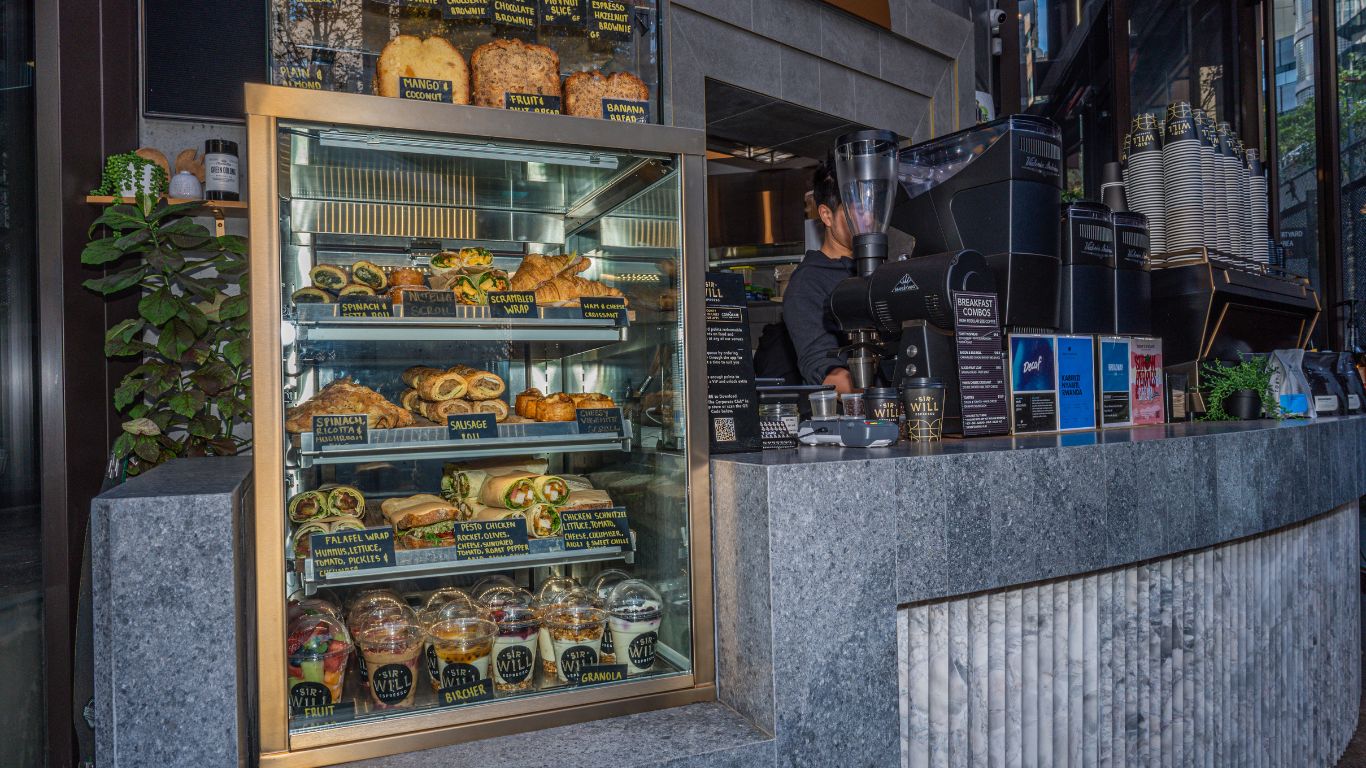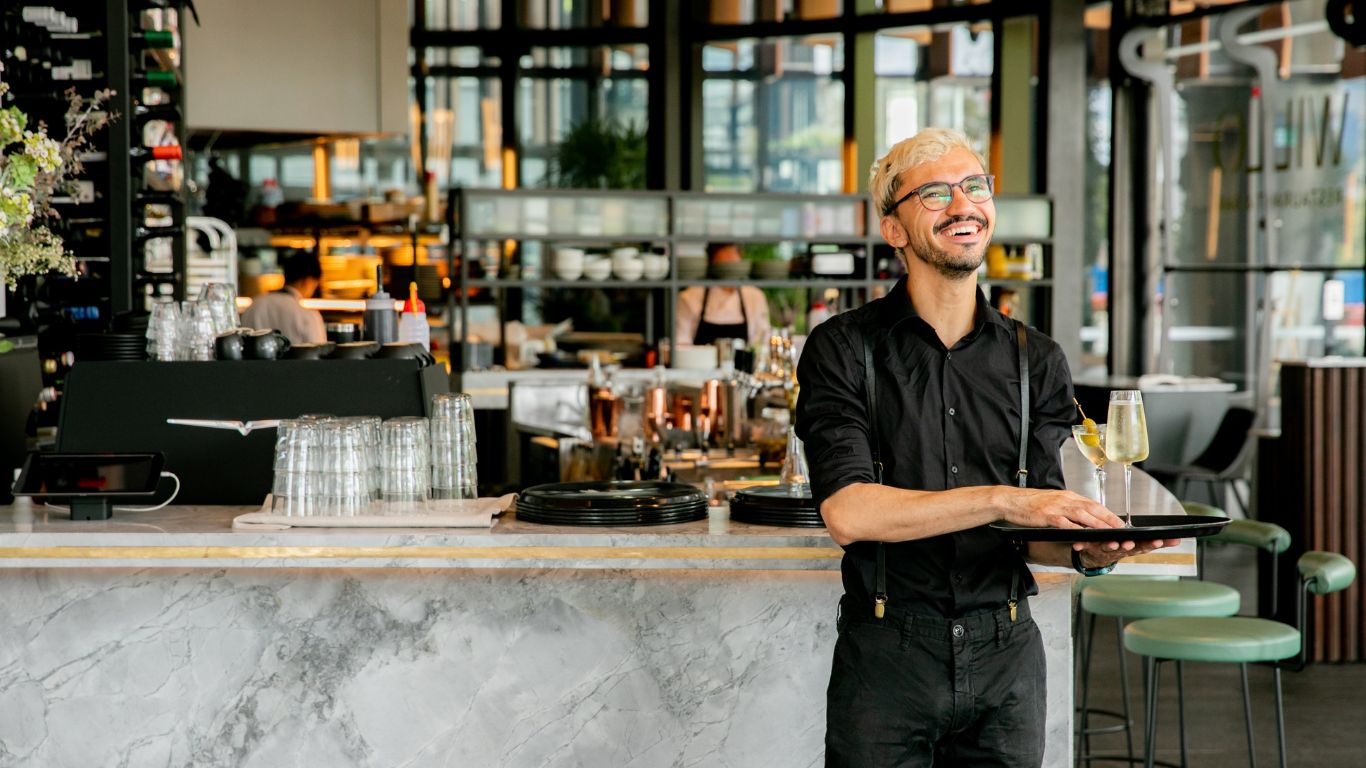 6 Hassall Street
"The 6 Hassall Street project is a collaboration between Charter Hall and Western Sydney University to deliver a world class education and innovation hub. 6 Hassall Street boasts a stunning 'triple-height' entry precinct with an activated ground floor public plaza complemented by food, beverage and retail providers. Coupled with dynamic university showcase spaces, user experience labs and technology-rich installations, it's a place to stimulate the best ideas in the brightest minds. Built around a future-ready digital spine, it's the perfect home for ambitious, forward-thinking businesses.
The project delivers a 19-storey building comprising of an integrated WSU fitout, basement level with car parking and end-of-trip facilities; ground level including retail tenancies, tenant lobby floor space, a commercial office lobby; above ground levels comprising A Grade commercial floor space; mid-rise and rooftop terraces; landscaping and public domain works."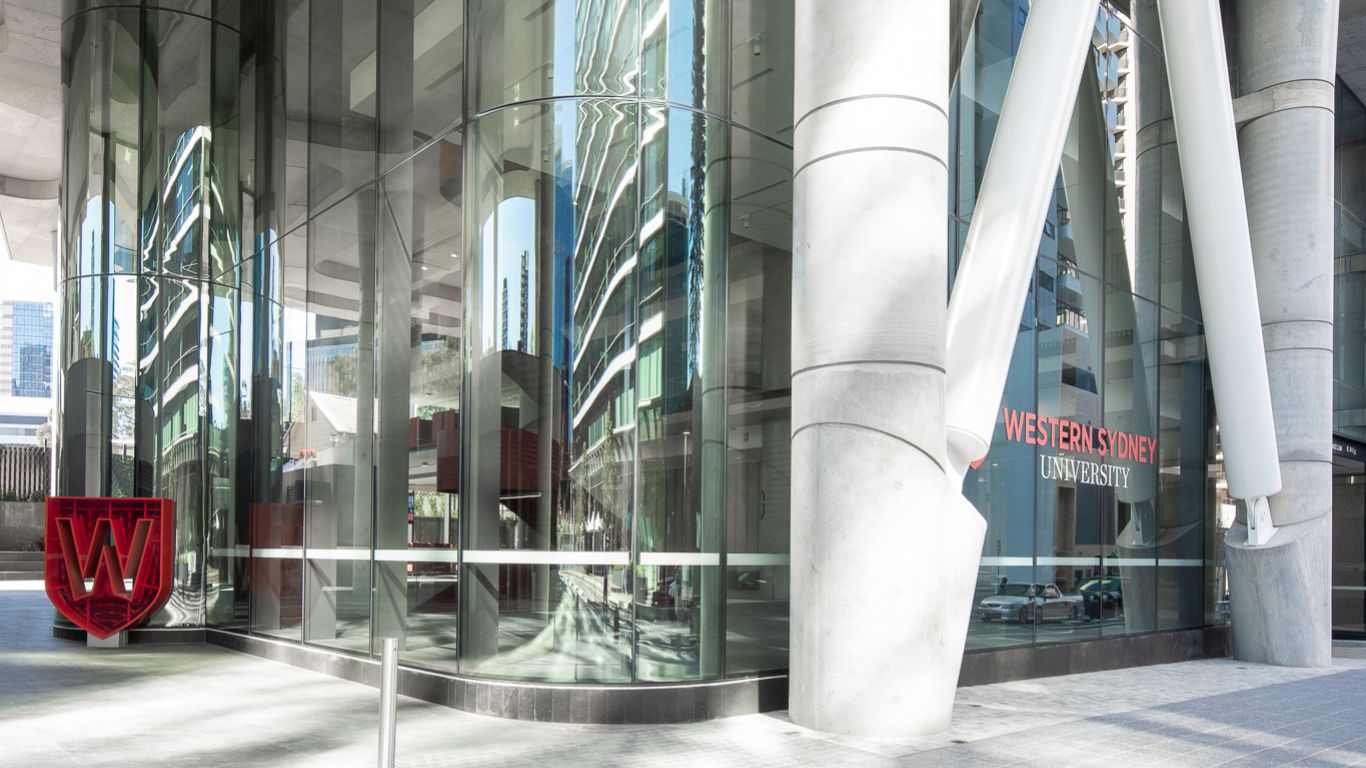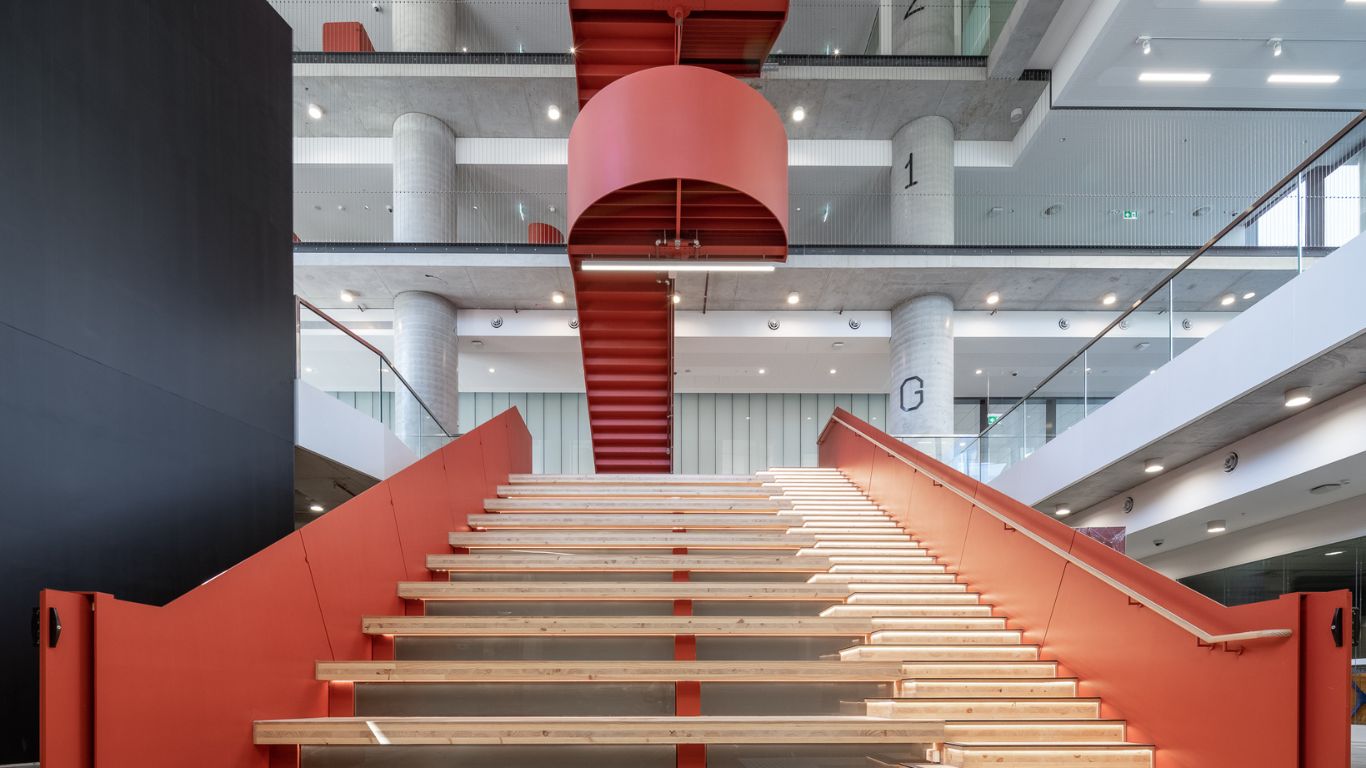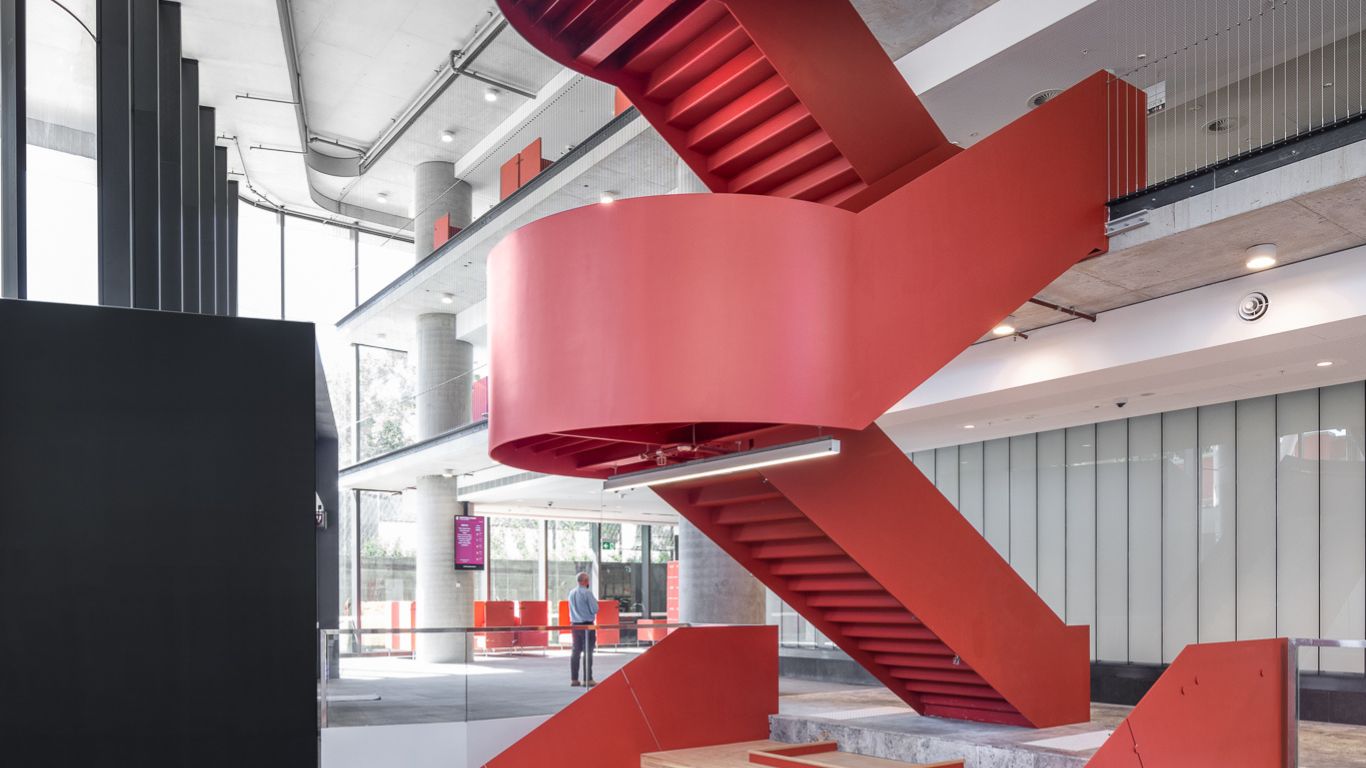 Coming Soon To Parramatta...
85 Macquarie Street
Parramatta's newest office block is almost complete. The building has 10,000sqm of commercial floor space, which is will be available in 2023.  
The 11-storey office building has the amenities expected of a large-scale office tower but with a boutique feel. Designed to maximise natural light, each floor has access to a garden balcony space, flexible work spaces, and superior End of Trip facilities. 85 Macquarie St will have seamless access to public transport, with the newly created Light Rail Station only 50 metres from the lobby's front doors and close access to the major transport interchange.  
With immediate access to thriving Parramatta Square, this development represents a unique opportunity for retail, as well as financial and legal sectors. The Commonwealth Bank of Australia is planning a return to the Parramatta CBD, already pre-committing to two floors.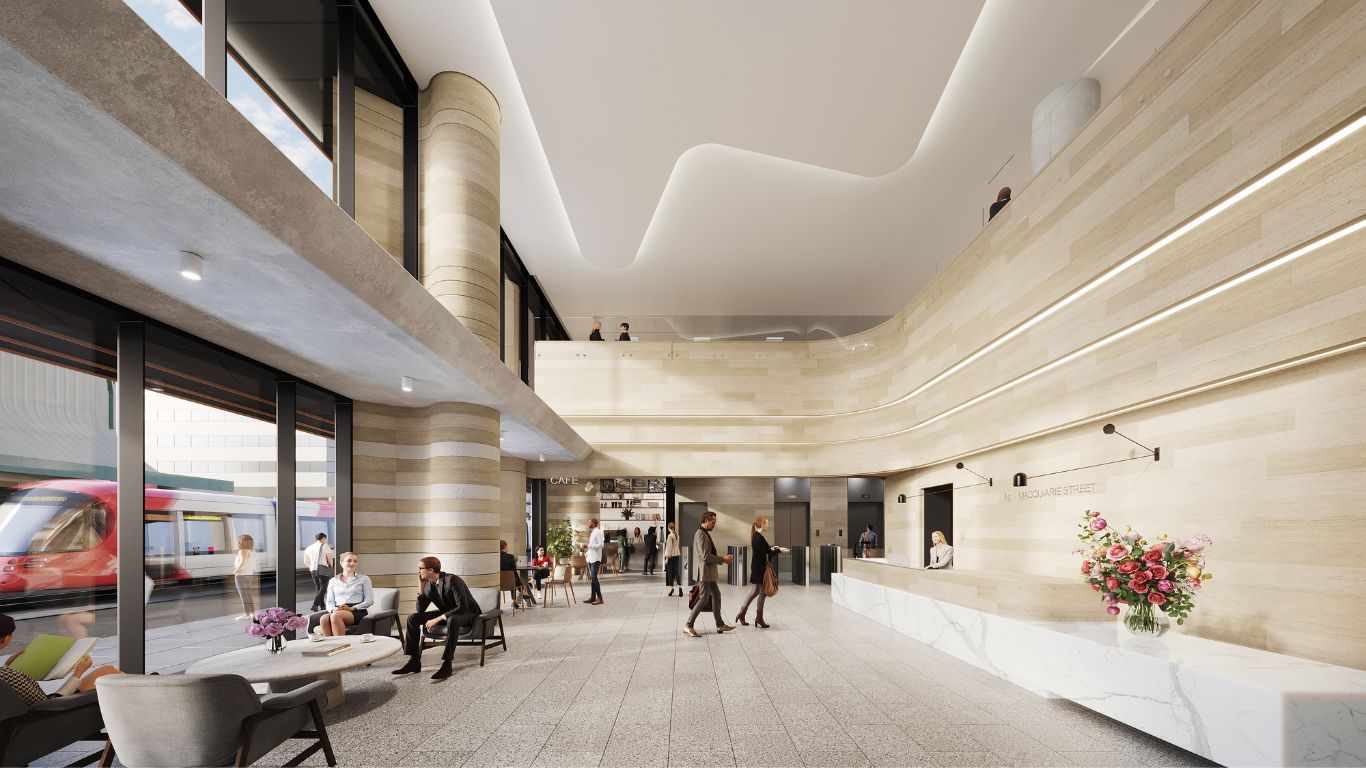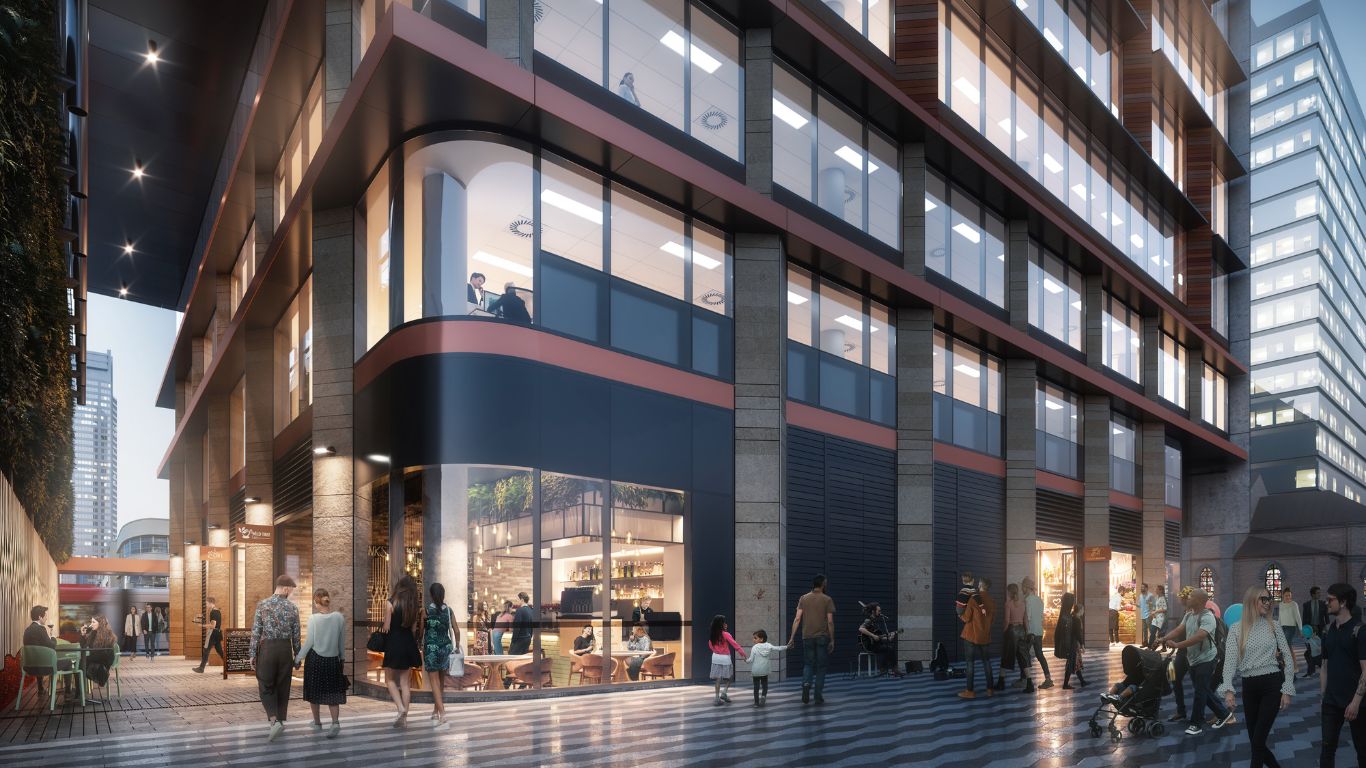 197 Church Street
197 Church Street Parramatta is earmarked to become an exciting high-end commercial, shopping and dining precinct, set to be completed in 2025. Holdmark Property Group has plans to revitalise the intersection of Church and Macquarie Streets.  
The development will combine existing architecture with the new, including Parramatta's first luxury hotel, Intercontinental Parramatta. High-end restaurants, entertainment venues, and retail opportunities will make this a sought-after investment. Pedestrian connectivity through Ngara Nura Way will be preserved while paying homage to the Burramattagal people.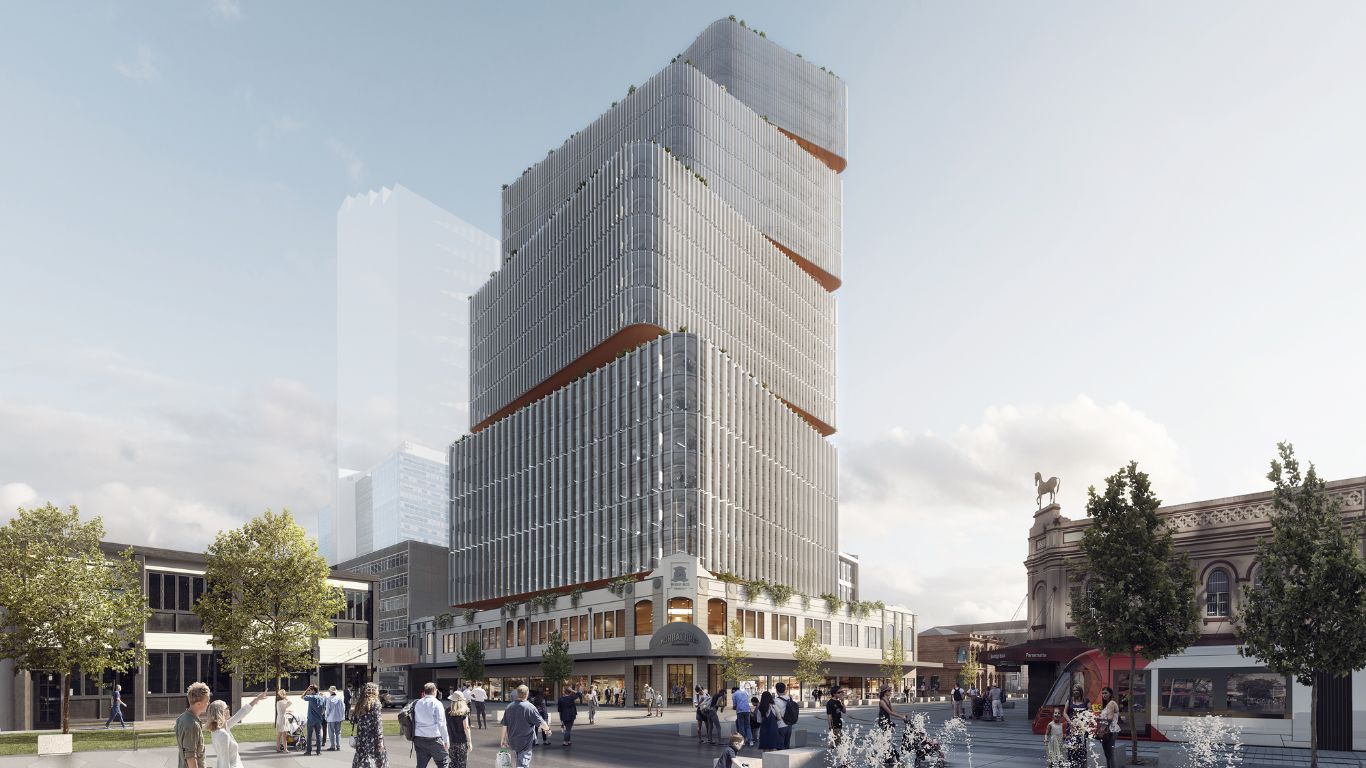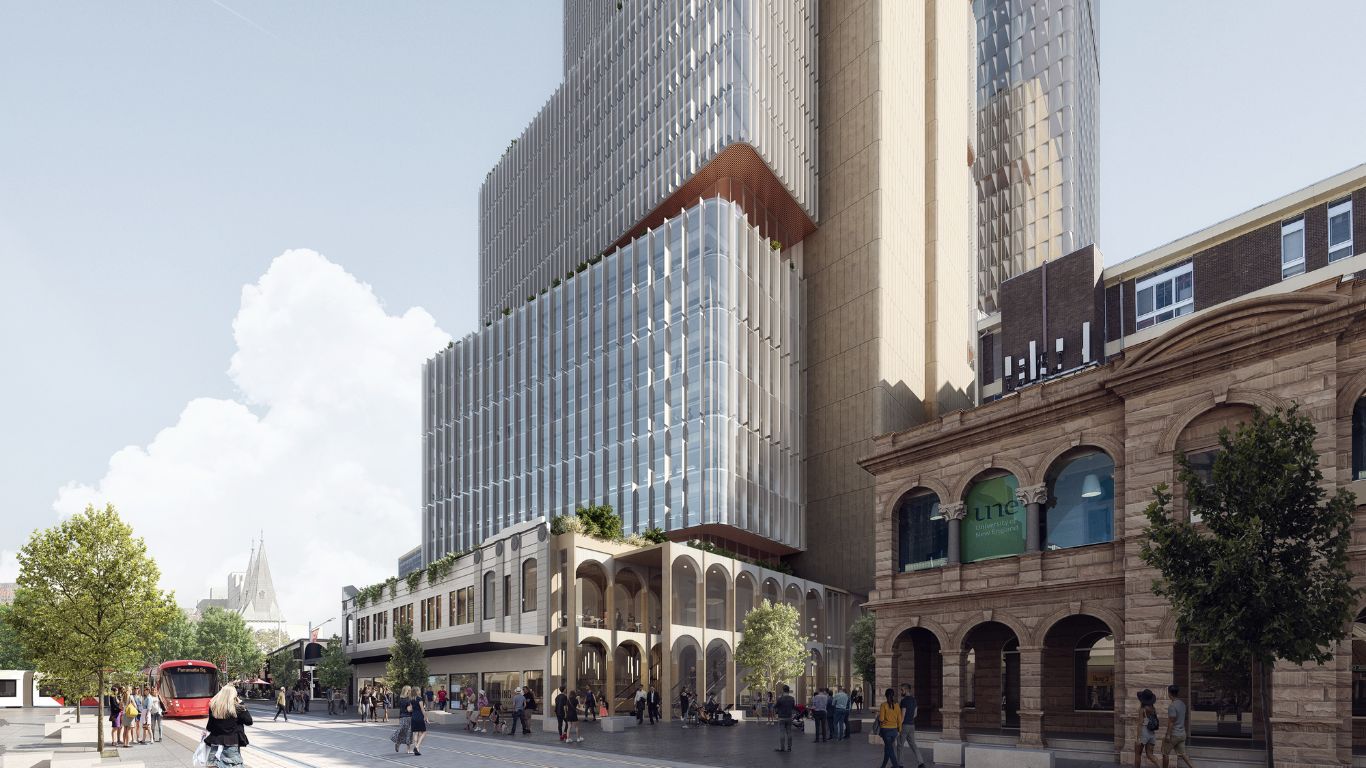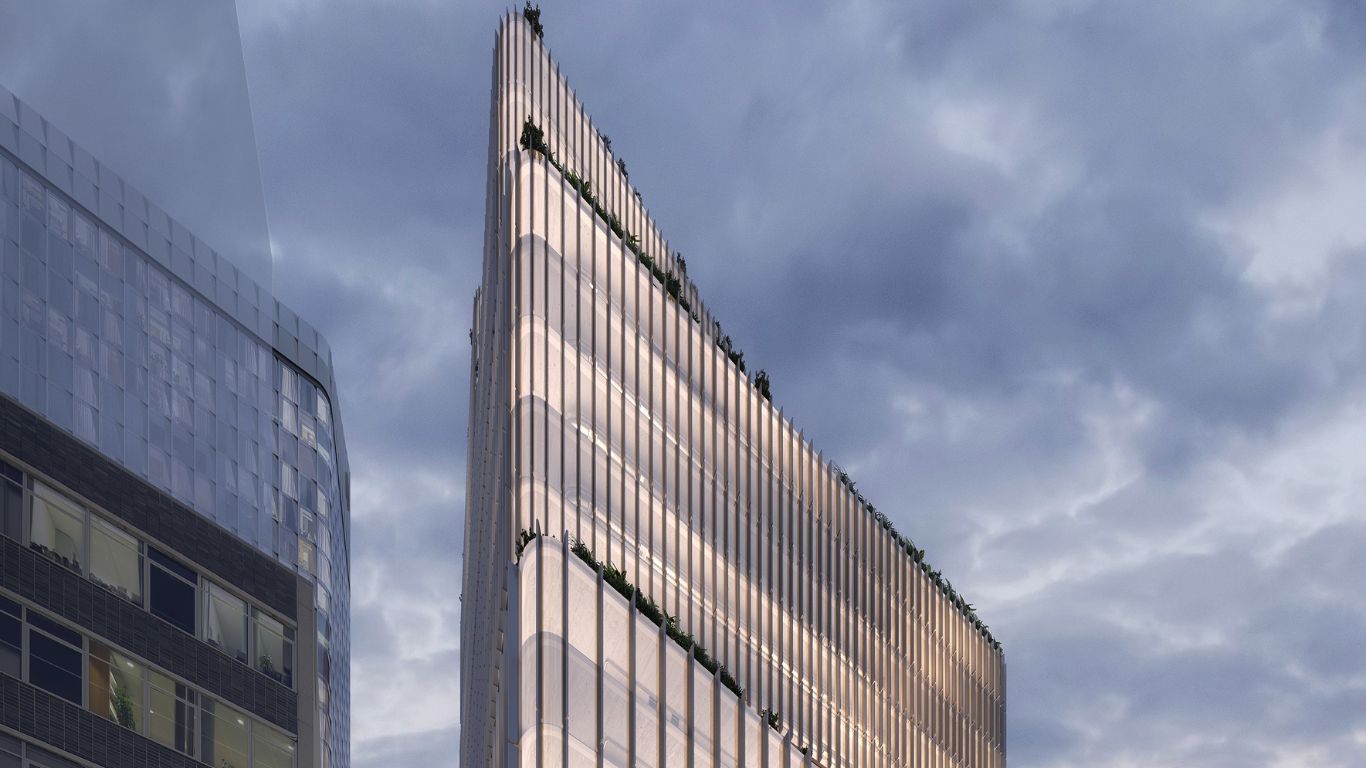 2 Valentine Avenue
2 Valentine Avenue lies on the southern edge of Parramatta's bustling CBD – adjacent to Parramatta Station transport hub, Parramatta Library, shops, cinemas, cafés, restaurants, hotels and parking. 
The site is well connected, less than five minutes walk to Parramatta Square and the new Parramatta Light Rail, and will be within walking distance to the new Metro West station once complete, enabling speedy commute times. 
The site is also within walking distance of many major new civic and cultural institutions such as PHIVE, the Powerhouse Museum, and Riverside Theatres, making it an attractive place for workers to enjoy during breaks and after work. 
Its proximity to Parramatta Square enables access to numerous government agencies and the state-of-the-art Western Sydney Campus and Innovation Hub. 
Currently untenanted, this A-grade commercial tower has pending planning approval for façade and interior upgrades, plus the addition of a second tower to the site. Plans for streetscape embellishments, public domain improvements and upgrades to the adjacent laneway network and retail offer are underway.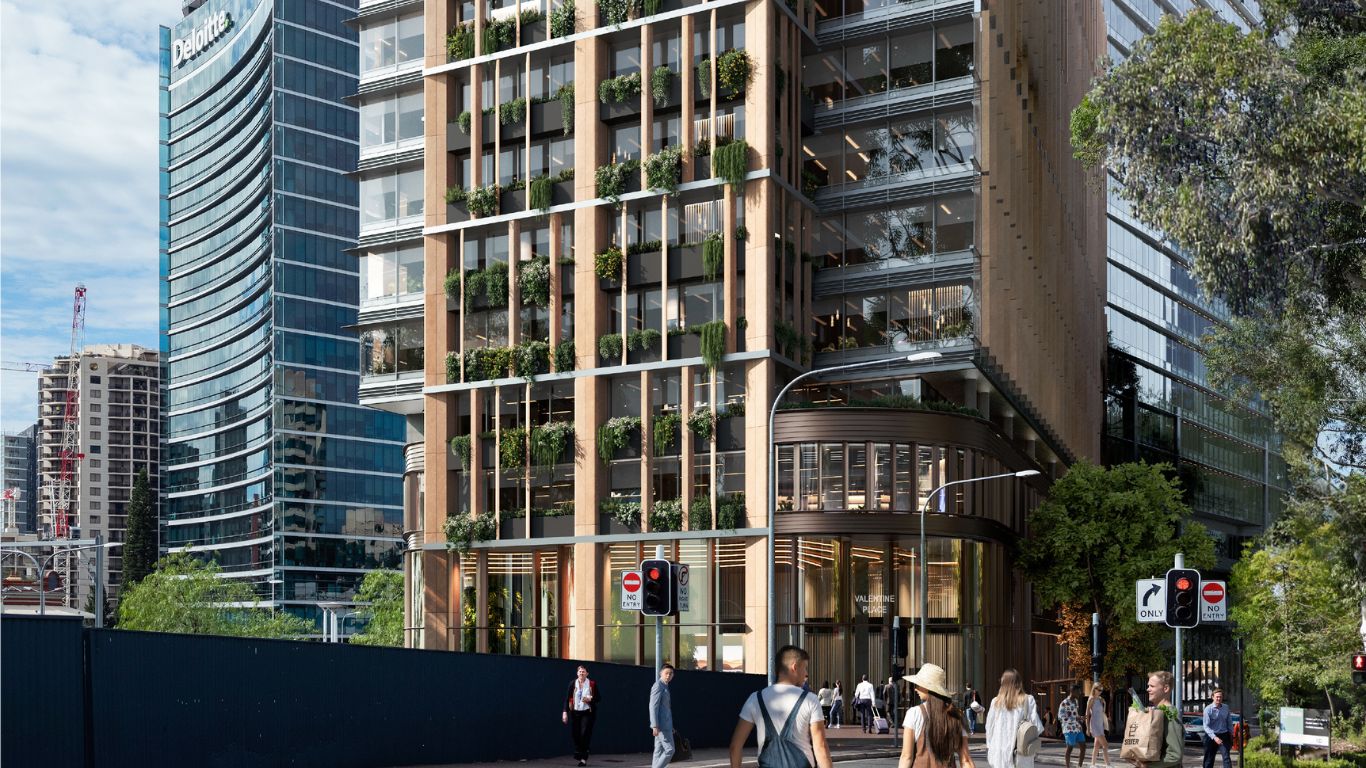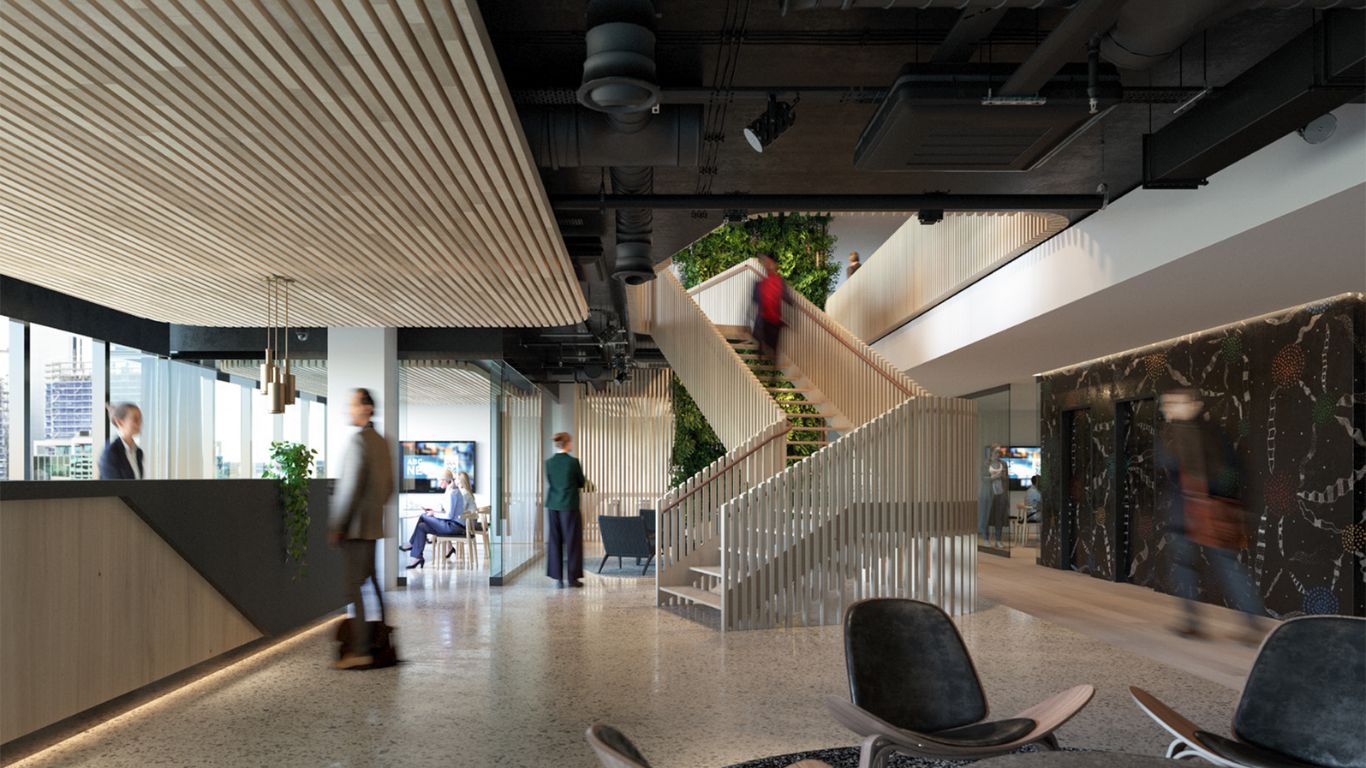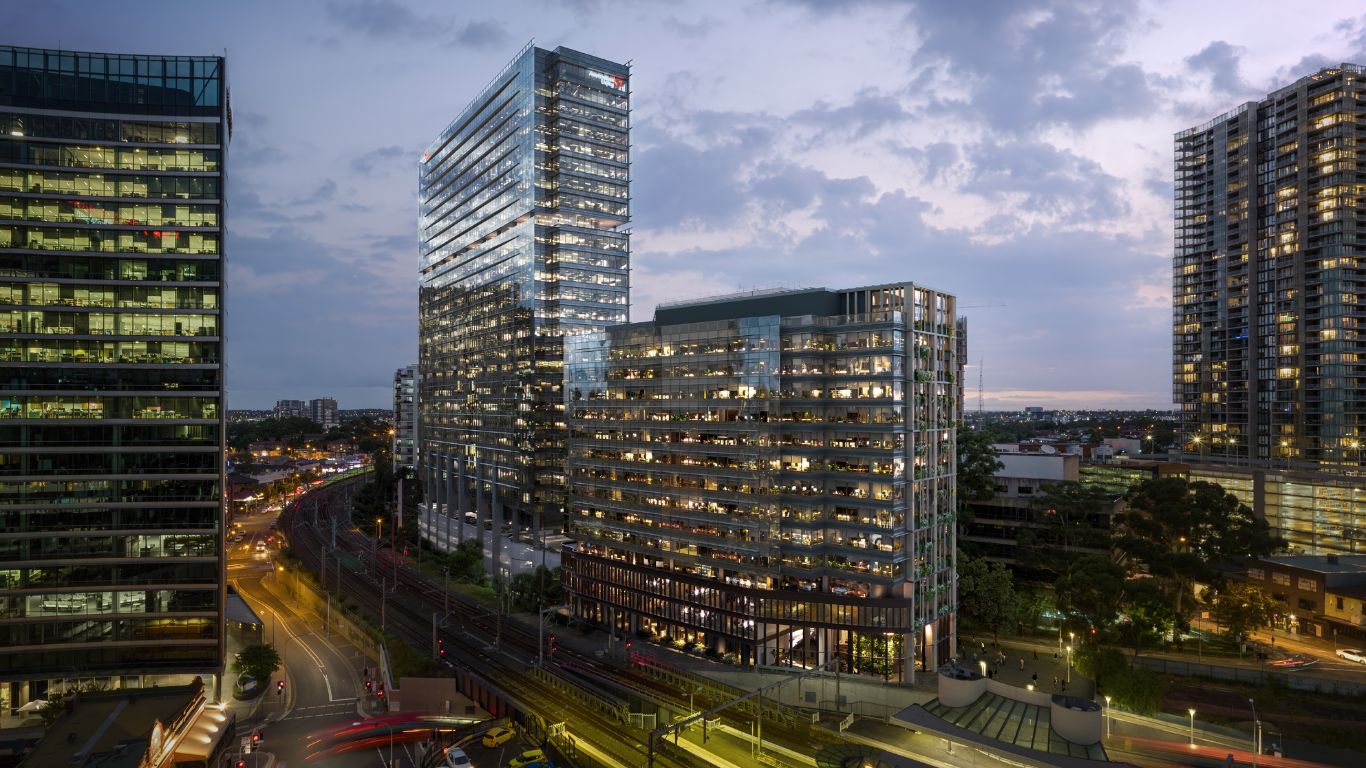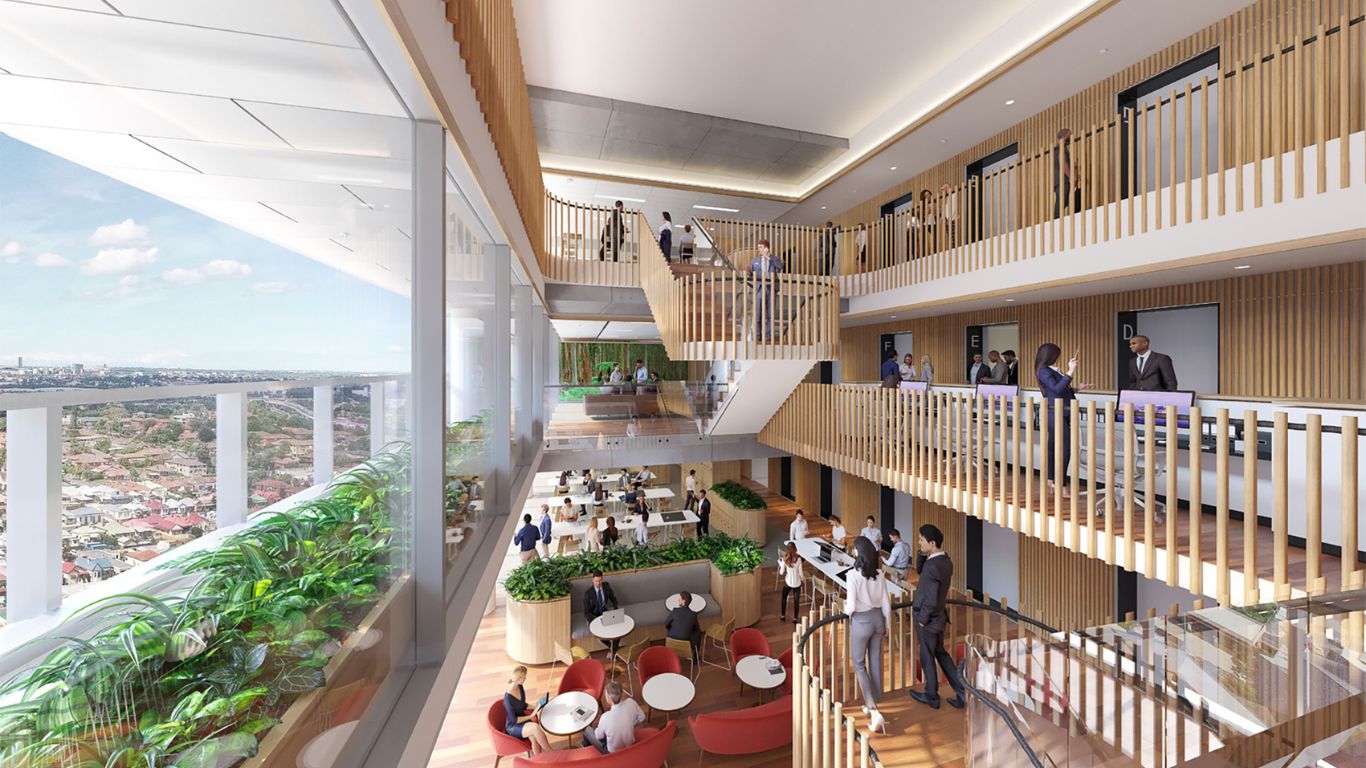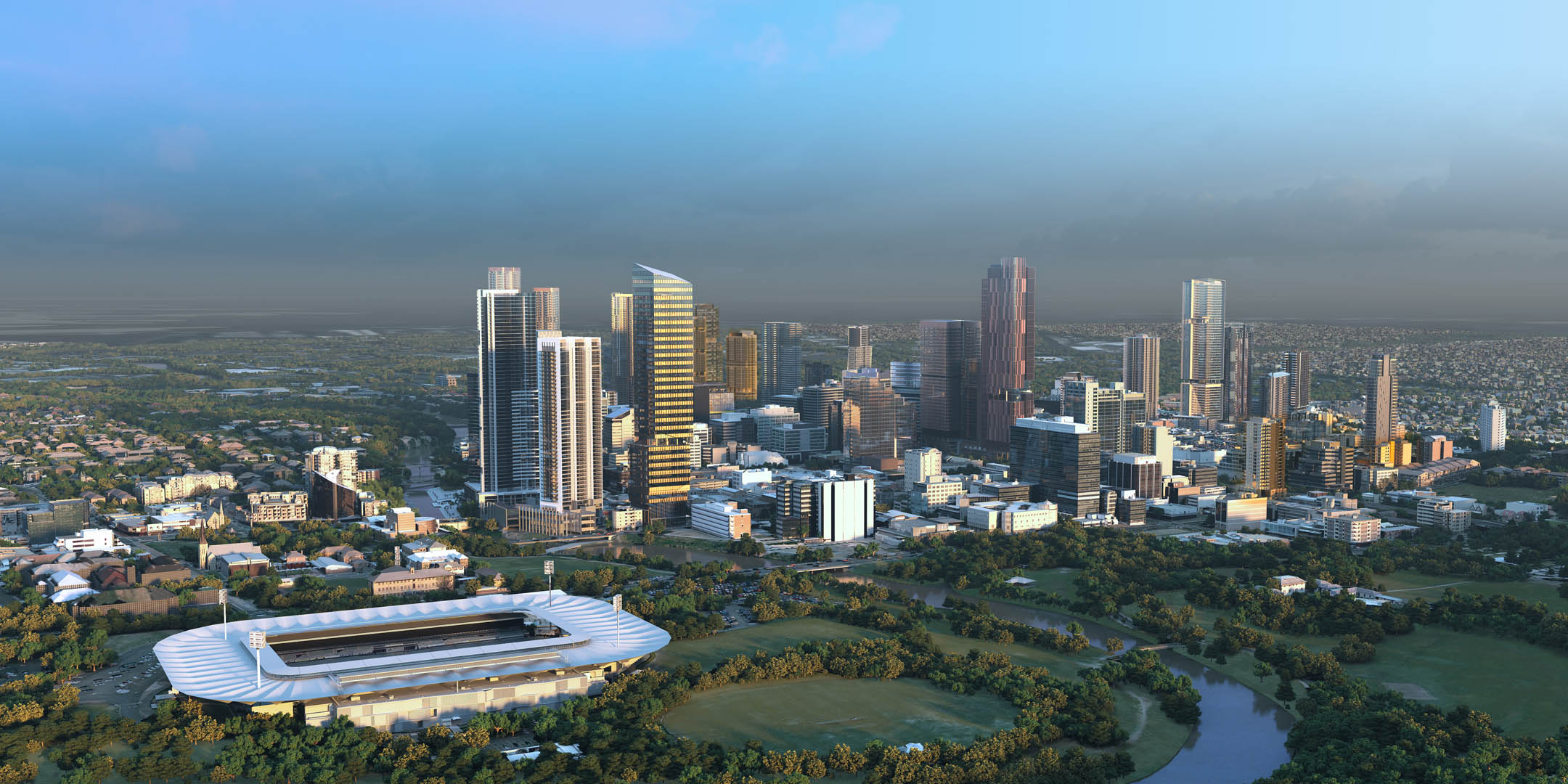 Parramatta CBD Development Map
The City of Parramatta CBD Interactive Map is designed for corporate tenants, tenancy reps, relocation managers, developers, leasing agents and small business to understand the opportunity that is quickly being unveiled in Parramatta. Twenty-seven buildings and developments are currently illustrated. 
Click on any numbered button to learn more about the corresponding building's height, floor space and commercial, residential or mixed-use.
Parramatta Business Newsletter
Sign up to the Parramatta Business newsletter to receive information about the latest economic insights, major project updates, upcoming business events, commercial office space tours, and ways the City of Parramatta can support your business.