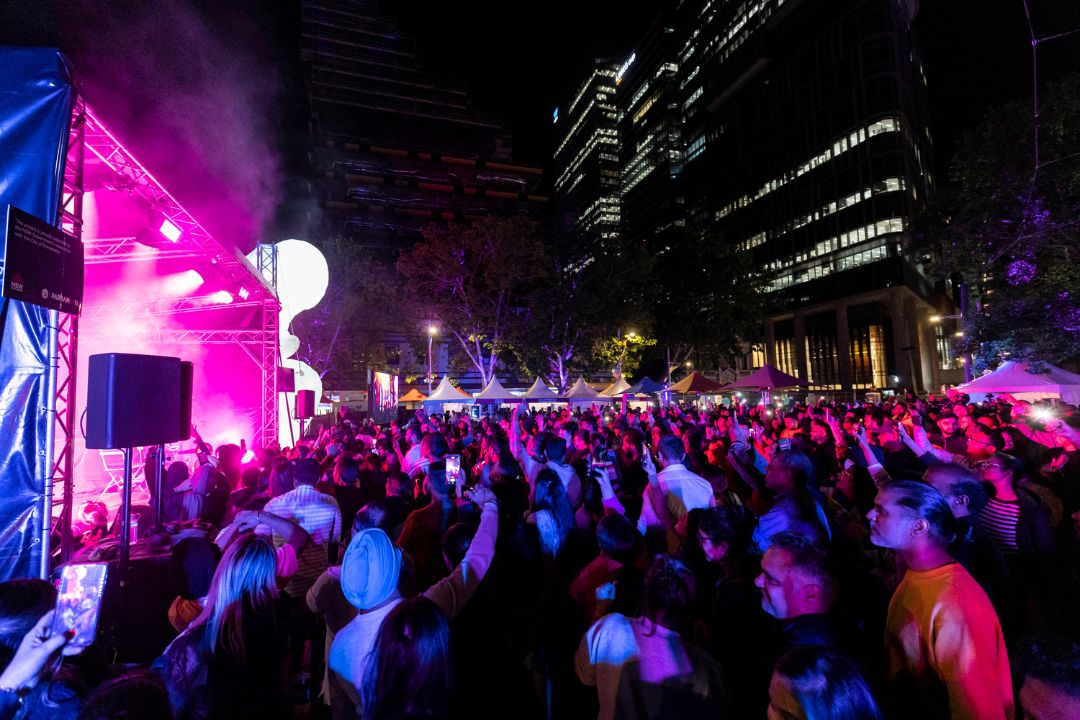 Wednesday 11 – Saturday 14 October 2023
Experience one of the biggest free cultural festivals that Sydney has to offer. Over four incredible nights this October, Parramatta will burst into life with a feast for the senses.
Held in the heart of Parramatta, this award-winning festival features multiple stages and offers a diverse mix of food, music, art, and entertainment. A number of laneways are transformed into vibrant and bustling streets filled with food stalls, bars, and live music performances. 
Sip a cocktail, groove to a DJ, savour a gourmet dish, and be awed by stunning artwork, all in a single evening.
Get ready to grab some friends, lose yourself in our laneways and discover delicious food, eclectic music and bold art around every corner. 
Parramatta Lanes 2022 Wrap Up
Parramatta Lanes 2022 Wrap Up
Our programme for 2023 will be announced soon, follow us on Parramatta Lanes Facebook and Instagram and sign up for our newsletter to be the first to hear updates.
Stay informed about all things Lanes
Want to keep in the know? Sign up to receive updates about events in Parramatta.
Outdoor Art & Performance Expression of Interest
City of Parramatta is seeking proposals from individuals or collective artists and performers to produce and present site-specific art installations and performance works for the 2023 Parramatta Lanes event.
Council will award up to four separate commissions for Parramatta Lanes 2023, including 1 x banner art project at $3,000 and 3 x outdoor installations at $30,000 each.
Acknowledgement of Country
For over 60,000 years the Parramatta area has been home of the Burramattagal people, a clan of the Dharug, who settled along the upper reaches of the Parramatta River. City of Parramatta respectfully recognises the Traditional Owners of the land and waters of Parramatta, the Dharug people, and pay our respects to the Elders past, present and emerging. We extend our respect to all First Nations people visiting these sites.
Partners & Sponsors
Our Parramatta Lanes 2023 partners and sponsors will be announced soon. If you would like to showcase your brand to a diverse and engaged audience, while supporting an award-winning event that celebrates the best of art, music, food, and entertainment, get in touch at hello@atparramatta.com.