Art.
Get lost in the zone with our incredible art installations. Follow the trail to discover our eye-catching art throughout the City.
Cubes Augmented Reality – Parramatta Square outside PHIVE

Lawrence Liang Bloom - St John's Lawn

Atelier Sisu Sky of Bubbles - Red Cow Lane

EJ Son artwork – Phillip Lane

Local artist murals – Phillip Lane

Kalanjay Dhir Flower People - Lennox Bridge

Jodie Whalen street banners – Church Street South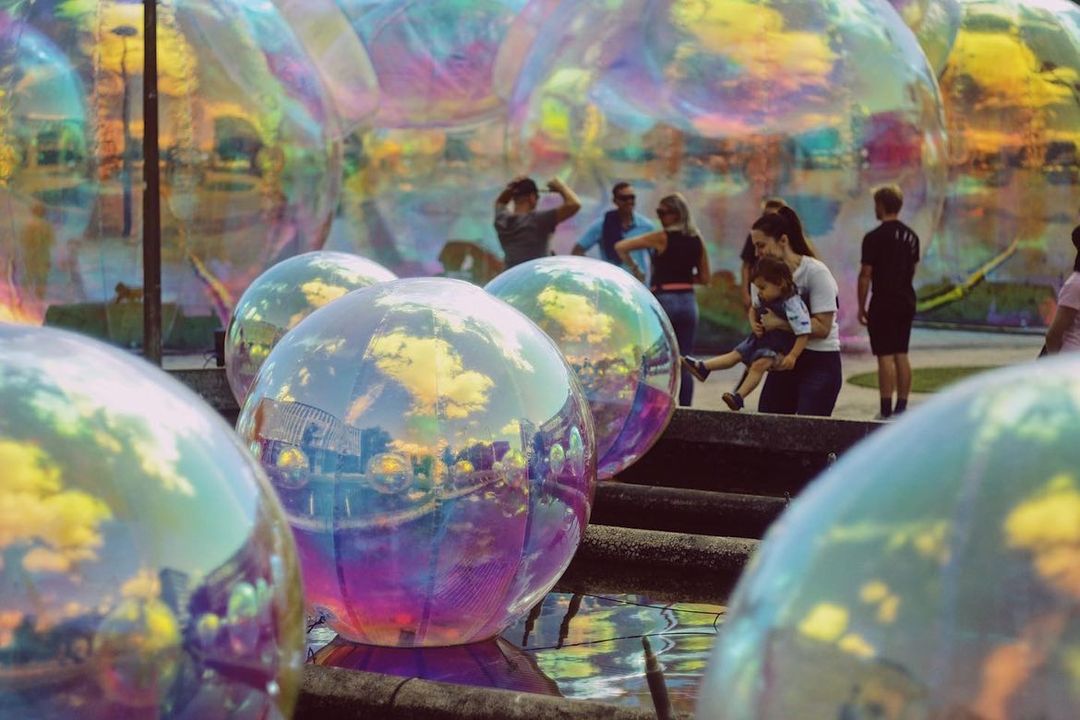 Sky of Bubbles, Atelier Sisu
The Sky of Bubbles are an immersive, light and sound temporary environment that aims to capture the concept of ephemerality and transience in a visual form: the bubble.
This art-chitecture connects audiences with their environment and is designed to be truly inclusive. By emulating the ethereal quality and magic of bubbles, Atelier Sisu's Evanescent appeals to our universal playfulness and childlike wonder, the work encourages the audience to consider the world around them as a space of transience and fragility, like that of a bubble.
This project was sponsored by Parramatta Artists' Studios.
Flower People, Kalanjay Dhir
Flower People is a combination of life-sized lightboxes and 3D printed portraits of local peoples. The local artist interviewed and collaborated with 25 locals to create a series of works imagining a futuristic Parramatta where people have evolved with flowers.
This project was sponsored by Parramatta Artists' Studios.
Stay informed about all things Lanes
Want to keep in the know? Sign up here to receive updates about Parramatta Lanes.