EATS.
12-15 October, 5-10pm nightly.
Chews your own adventure with our range of food stalls, pop-up bars and participating restaurants any night of Parramatta Lanes.
Birthday Giveaway
Featuring the biggest belated birthday party that Western Sydney has ever experienced, we are celebrating 10 years of Parramatta Lanes in sweet style with birthday dessert giveaways each night at Centenary Square.
Items up for grabs include Nutella donuts by cheeky, creative Dessert Boxes; authentic Filipino Ube Yema and Mango Royale cupcakes from Titas Cakes; bespoke Parramatta Lanes fortune cookies from local KneadyBoi; and delightful creations from KOI Dessert Bar.
Wednesday 12 Oct: Nutella donuts by Dessert Boxes 
Thursday 13 Oct: KOI Dessert Bar
Friday 14 Oct: Tita's Cakes
Saturday 15 Oct: KneadyBoi
Visit our pop-up bars including Archie Rose bar at Centenary Square, PARKROYAL Parramatta BAR 30 & Bistro will be serving locally brewed beers from Riverside Brewing Company at Church Street (outside UNE campus), WatsOn bar at Erby Place Car park, alfresco bar and dining at Baba Ghanouj, and the BarBae Experience will be featured at the Lennox Bridge site. 
Local restaurants and bars are also getting on board with incredible Parramatta Lanes promotions. Visit ALEX&Co, Milky Lane, Willo Restaurant & Bar, Nick & Nora's, and BAR 30 & Bistro.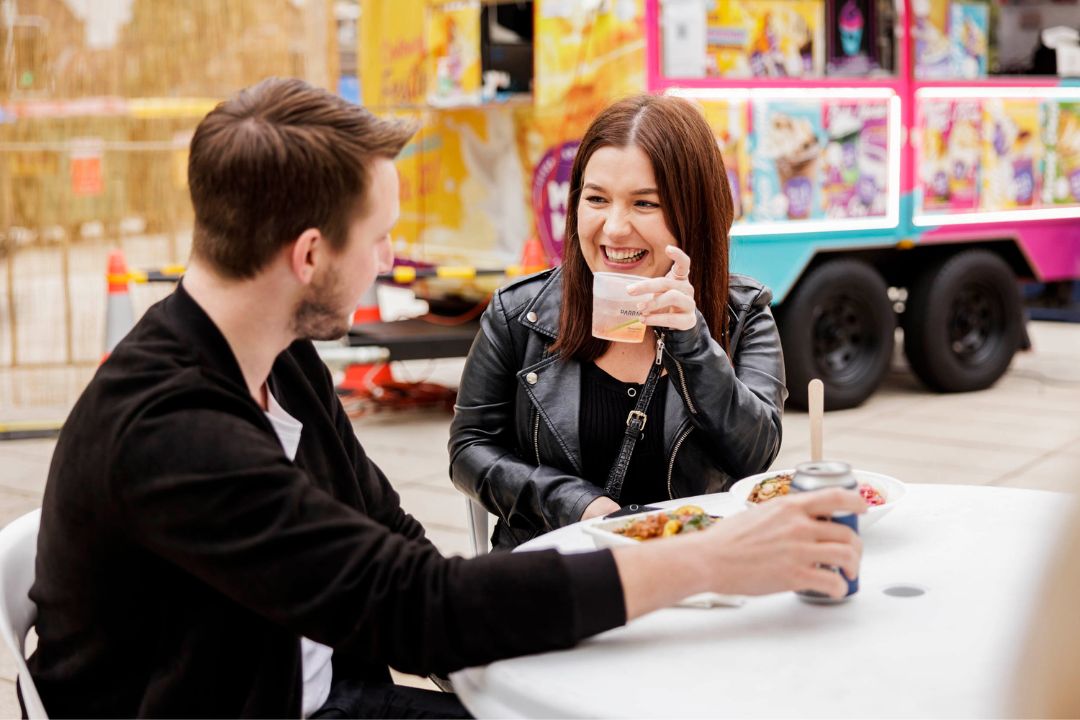 In recent years Parramatta has become a food mecca with cuisines from dozens of countries and something to suit every budget, and that diverse array of options grows exponentially during Parramatta Lanes.
With over 30 food stalls, there will be a cuisine to suit everyone including kids. Why not encourage those budding foodies to try something new?
Download Your Parramatta Lanes Map
Don't miss a thing at Parramatta Lanes 2022! Download the official event map with details on everything that's happening everywhere so you can plan your trip.
More from Parramatta Lanes
STAY INFORMED ABOUT ALL THINGS LANES
Want to keep in the know? Sign up here to receive updates about Parramatta Lanes.