Top 10 Coffee Shops in Parramatta for Your 3pm Pick-Me-Up
Break up a hard day at work with a well-deserved 3pm coffee pick-me-up. Check out the top coffee shops in Parramatta for a much-needed caffeine boost. 
Sometimes, the best way to get through a long day's worth of work is with a 3pm coffee pick-me-up. Luckily, there are many great cafes in the local Parramatta area that can serve you the drinks and snacks you're looking for during your workday.
Keep reading to find out our top cafe and coffee shop picks for your 3pm pick-me-up.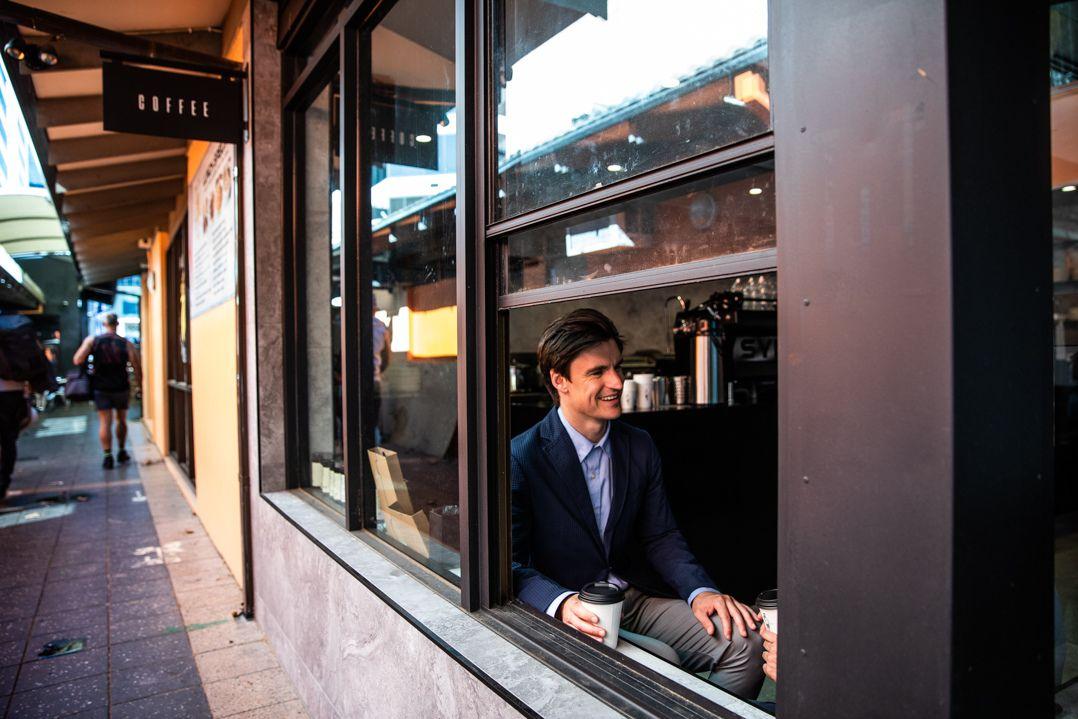 1. Mr Phillip's Coffee House
Mr Phillip's Coffee House is a local favourite in the Parramatta area, known simply for its great coffee. Serving a variety of your classic coffees for as little as $2.50, you can enjoy a cheap yet high-quality coffee for your 3pm pick me up at Mr Phillip's Coffee House.
If you're craving a sweet treat during your workday, you can also enjoy the store's homemade muffins, cookies and pastries. Mr Phillip's Coffee House serves freshly baked almond croissants, "Papa Knows Best" mini ricotta cheesecakes, and deliciously addictive Butte Boy Cookies. Open six days a week, closing at 5pm, you can visit Mr Phillip's Coffee House for a coffee break at any time of your workday.
2. Riverside Central Café
Another cafe open late for your work breaks in the Parramatta area is the Riverside Central Cafe. A classic Australian cafe serving hefty breakfast, lunch and brunch meals, the cafe also offers every kind of coffee you could possibly order, from Goldilocks coffee to chai lattes. You can order freshly made berry smoothies as well for any sweet fruity cravings you might have.
For a quick energy boost in the middle of your workday, you can also order from the vegetarian, vegan and gluten-free meal and snack options available at Riverside Central Cafe. Closing at 3pm, you'll have to enjoy your pick-me-up coffee takeaway, although you can always visit earlier for a snug seat and dine in coffee away from the office. 
3. Badmanner Thymes
Badmanner Thymes is a small cafe tucked away in Parramatta known for serving the best munchies alongside deliciously roasted coffee. Open from 7am to 4pm every day, the cafe sells dine-in breakfast with classic Australian favourites such as the eggs benedict, acai bowl and bruschetta.
Alongside some takeaway brunch meals, you can also order freshly made juices, smoothies and frappes from Badmanner. For $8, you can grab healthy veggie, tropical, detox and green cold-pressed juices. If you're working around Horwood Place in Parramatta, Badmanner Thymes is the perfect place for your 3pm pick-me-up. 
4. Social Hideout Parramatta
If you're after an aesthetic cafe to spend your work break, Social Hideout in Parramatta is the place to be. Decorated in all things floral with a bright and cheerful atmosphere, visiting this Instagram-famous cafe might be exactly what you need to re-energise after a long day at work. 
Social Hideout Parramatta is best known for serving unique, snacky meals such as taro hotcakes, mac n cheese waffles and tempura soft shell crab. As for drinks, you can enjoy special cold-pressed juices, smoothies, and shakes, as well as your representative Australian coffees and teas. Be sure to visit at 3pm sharp, as the cafe will take the last takeaway orders around that time.
5. Coffee Embassy Bar
Coffee Embassy Bar is a must-visit coffee shop if you're working in the Northmead area. Open every weekday from 6am to 4pm, you can rely on the cafe to give you a much-needed caffeine boost whenever you need it. Serving hot coffee, all-day breakfast meals as well as Embassy Famous rolls, there's a variety of options for you to choose from at the Coffee Embassy Bar. You can also try the store's unique coffees, such as the beetroot latte or golden turmeric latte. 
One of the biggest perks of the Coffee Embassy Bar is its online menu and ordering service. If you're tight on time and need a coffee on the go, simply place your order on the cafe's website and pick it up as scheduled.
6. Iconic Café
Located in Westfield Parramatta, Iconic Cafe is, as the name implies, a staple coffee shop in the local Parramatta area. With comfortable seating arrangements and modern wooden decor, you can enjoy a quick afternoon meal at the Iconic Cafe alongside some delicious, high-quality coffee. All coffee is priced reasonably and served at lightning speed, so you can spend more time relaxing with your drink before heading back to the office.
Whether you're working at the shopping centre or simply shopping all the international brands at Westfield Parramatta, this café is a great place to re-energise. With long opening hours from 8am to 4:30pm, you can grab your pick-me-up coffee at virtually any time you'd like.
7. Black Seed Eatery
Black Seed Eatery is a contemporary, creative and artisan cafe in Parramatta serving tasty food made with fresh seasonal produce, as well as great coffee. For a great price, you can enjoy delicious deli gourmet sandwiches, burgers and grilled meals, as well as flavourful, quality coffee.
Black Seed Eatery is open from 6:30am to 4pm every weekday on Phillip St in Parramatta. It's known for its quick and friendly customer service, as well as a modern and comfortable interior, perfect for work calls or short team meetings.
8. Els Café & Bar
Els Cafe & Bar is a modern and newly renovated cafe serving delicious coffee in the heart of Winston Hills, worth going out your way for. With friendly staff and a spacious dining area, the cafe is best known for its roast coffee and diverse food menu, including sourdough stacks, pizza, salad bowls and pasta.
The cafe is a great spot to unwind during or after work, with long opening hours between 7amd and 4pm. The kitchen closes at 3:30pm, so make sure to pay a visit during the early afternoon if you're looking for an excellent snack and pick-me-up coffee.
9. La Roue Café
Located on Parramatta's famed Church St, La Roue Café is a central coffee shop to visit if you're looking for a quick 3pm pick-me-up. Known not only for their high-quality coffee but also for handmade sweet crepes, this cafe is a great place for sweet tooths and hard-working locals alike. 
La Roue Café serves Campos beans coffee, fresh juices, and delicious French crepes from 6:30am to 4pm every weekday. You can enjoy the friendly and funky atmosphere at the cafe and order takeaway or enjoy your coffee and meal indoors. 
10. Ground Floor Café
Ground Floor Cafe is a local coffee and catering shop located on George St in Parramatta. Specialising in takeaway coffee and brunch meals, you can order a large assortment of afternoon tea, coffee, and vegan or gluten-free snacks to your office from Ground Floor Cafe. 
After a long day at the office, you can treat your team to a much-needed pick-me-up by ordering coffees and drinks from Ground Floor Cafe. The shop closes at 4pm on weekdays, so you have plenty of time to make your way to the cafe during the last few hours of your working day.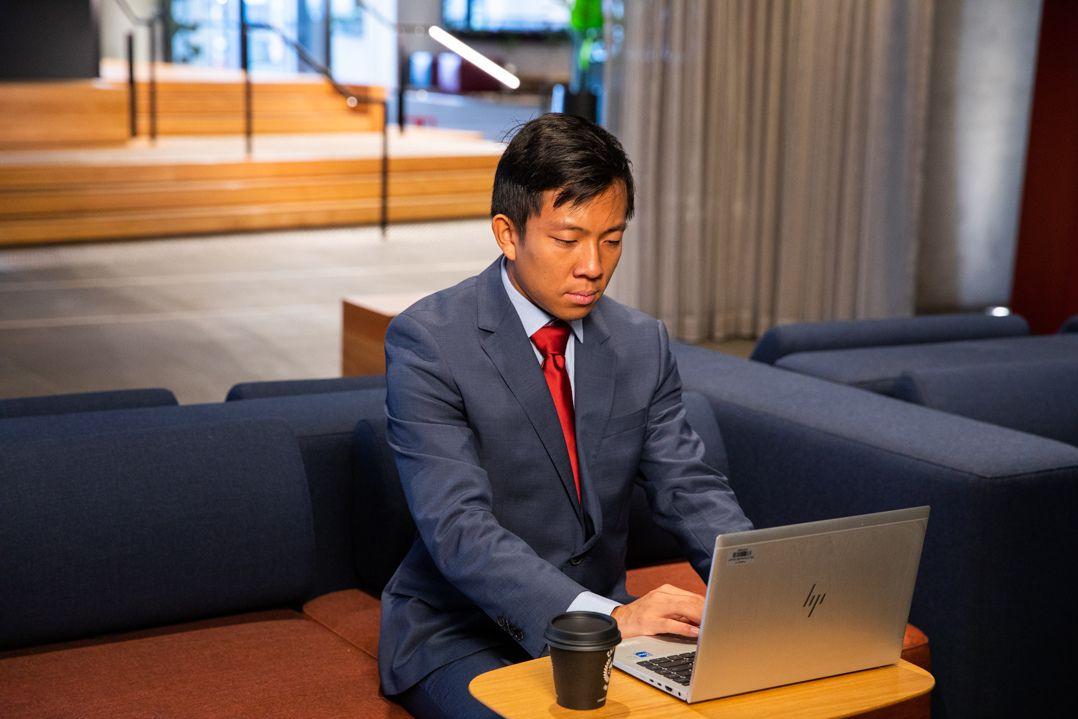 Visit Parramatta's Best Cafes for Your 3pm Pick-Me-Up
Break up your workday by paying a visit to Parramatta's best independent boutique coffee shops. No matter what kind of coffee or snack you're looking for, there's sure to be a store that can satisfy your caffeine needs and provide you with a much-needed pick-me-up to get you through the last few hours of work.
If you're looking for coffee to try throughout the day, check out the must-try coffee stops in Parramatta. And if you're feeling peckish, the City of Parramatta has plenty of fantastic local brunch options for you to try.