10 great reasons to work in Parramatta
Working in the vibrant and diverse community of Parramatta has a lot of perks. Here are 10 great reasons to work in Parramatta.
Parramatta is continuously investing in its future of becoming a city where residents can live within 30 minutes of everything they need: their job, schools, healthcare facilities, attractions, and more.

The city is well on its way to achieving that goal. Here are 10 great reasons to work in Parramatta:
Growing office scene
Parramatta CBD continues to grow as a major commercial and retail hub for Western Sydney, with Parramatta Square playing a key role. This central precinct is nearly finished and is already attracting large corporations to open offices in this new location, which is projected to welcome 24,000 office workers.

This increase in professional and corporate jobs is being seen in the employment profile of Parramatta. Research from 2016 found 1 in 3 people (31.7%) are working professionals, with the other two top occupations being clerical and administrative workers (15.4%) as well as managers (12.7%).
 
Easy commute
Parramatta's CBD is well connected to the rest of the city and Sydney through the train station, ferries and the M4 Motorway. 

With Parramatta and the local area projected to see a population growth of over 400,000 people in the next 20 years, the local and state governments are already planning for ways to support the anticipated travel demand. This includes the light rail coming soon and plans for a new Parramatta Metro West station. The city will continue to offer the most accessible transport network around the region.
Parramatta as Sydney's central meeting place
Parramatta is at the geographical heart of Greater Sydney and within 30 minutes of more than two million people across Sydney. Its central location is easily accessible through many modes of transportation.

The diversity of talent and culture from around the world also makes it a welcoming gathering place for people to meet and work. Parramatta Square offers premium office space with many cafes and restaurants for you to enjoy.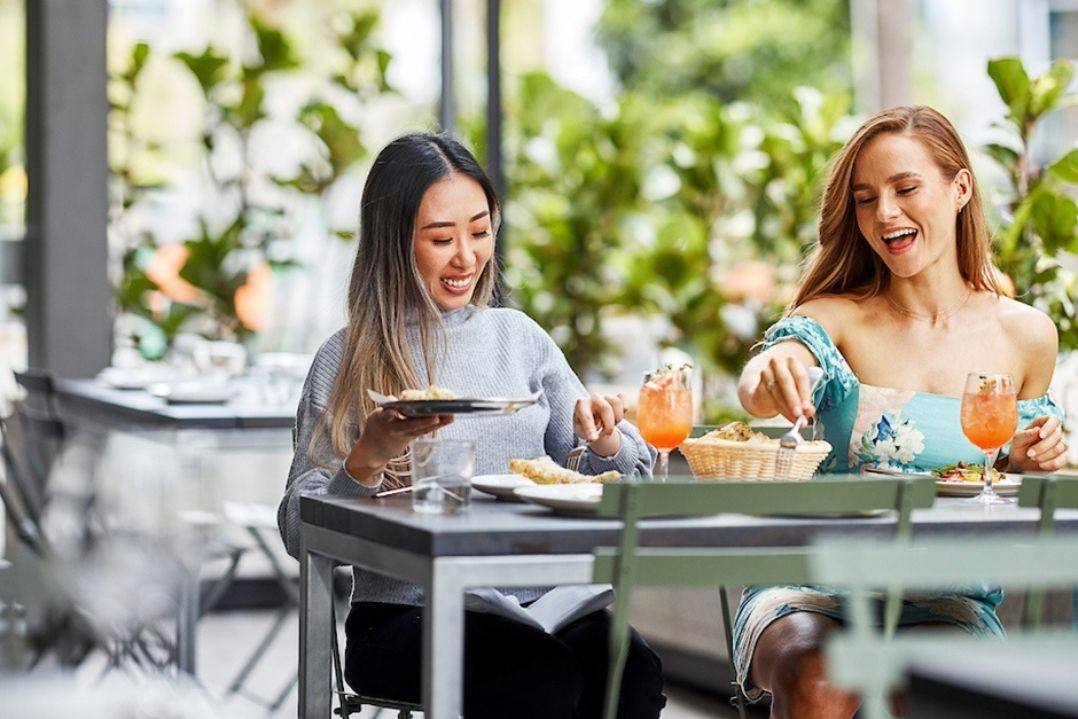 Café culture
Parramatta is well known for its cafés and eateries and is one of the most diverse and cosmopolitan places to live in Western Sydney. Parramatta has a wide range of cafés and restaurants that reflect the harmonious multiculturalism of its population.

There are plenty of good places to go to for meetings or to take a coffee break during the day. Here is a list of must-try coffee stops to help you start exploring the vibrant café culture of Parramatta.
Cheap, delicious lunches
Parramatta is a great place to work because you are surrounded by delicious – and cheap – lunch options. Every day you can decide if you want to visit your favourite spot or try something new.

Take a stroll down 'Eat Street' (located on Church Street), and we promise you won't get very far before finding something amazing to eat. If you feel spoilt for choice and don't know where to start, here is a list of the best lunches under $10 in Parramatta.
Happy hour
Happy hour is a definite perk for coming into the office. There are many great happy hour specials for you to enjoy throughout Parramatta CBD.

While you're bound to find an office favourite in no time, here are a few popular options to get you started: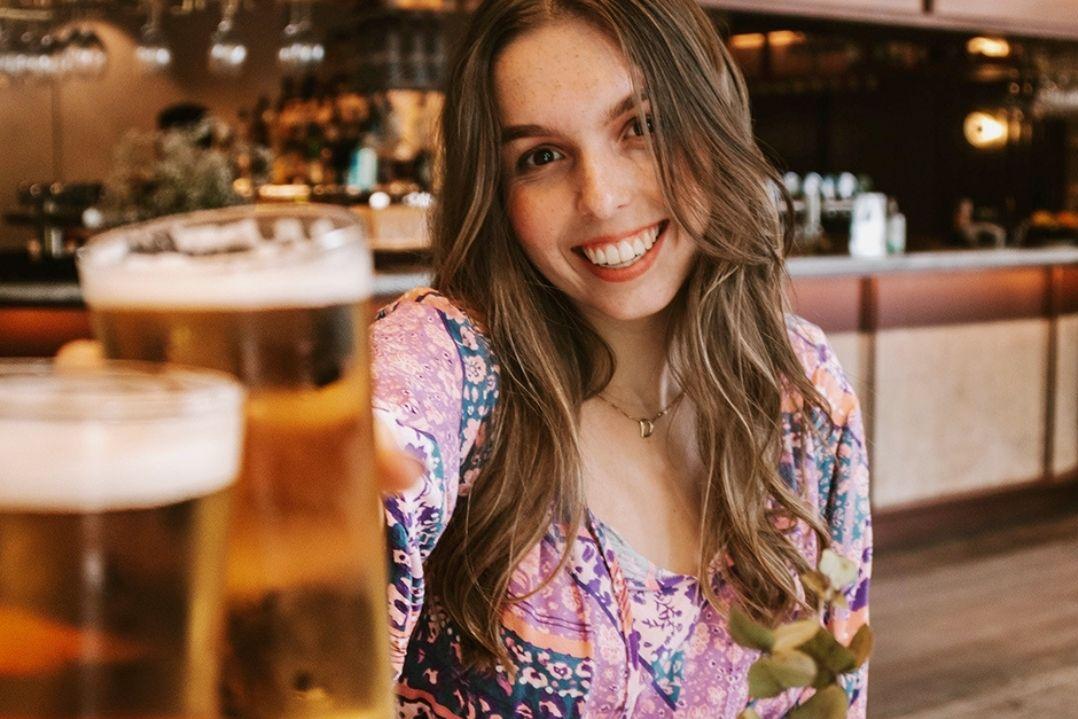 Green space
Parramatta is committed to preserving, protecting, and creating green space throughout the city. There are many places within walking distance of the CBD for you to escape the office and enjoy nature, whether that's for a short walk or a long lunch.

To the west of the CBD is Parramatta Park. In the middle of the business precinct is Centenary square, and you can walk along the river foreshore. South of the train station, moving towards Harris Park, is Jubilee Park with its famous Gandhi statue.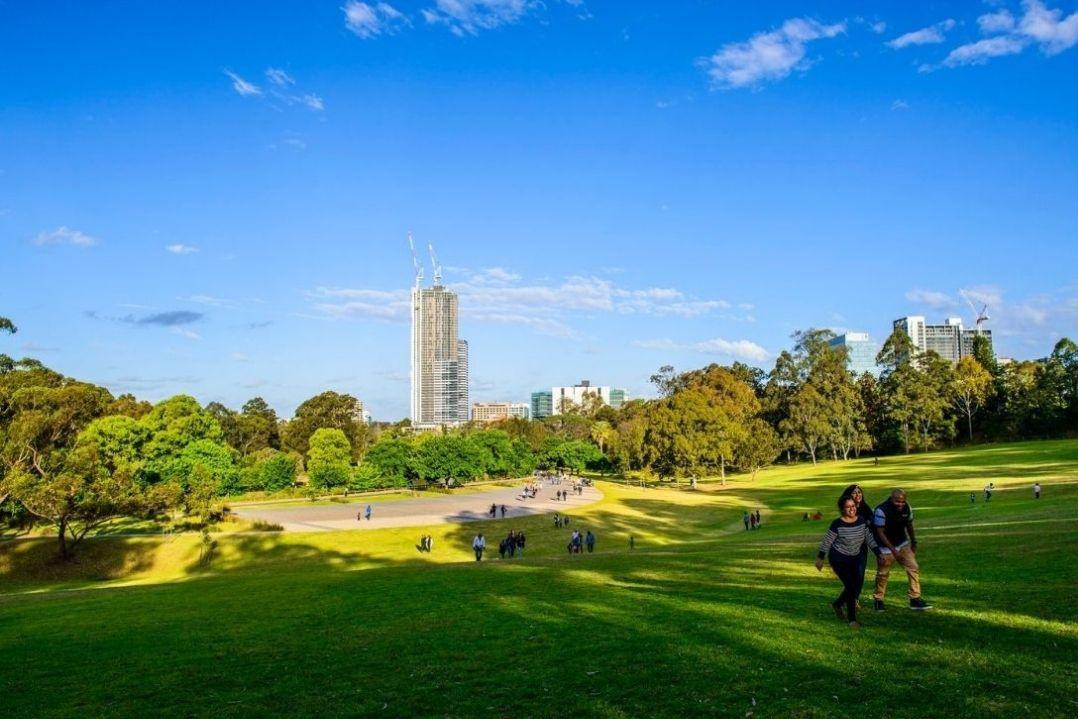 Team bonding activities nearby
When your colleagues are keen on some team bonding outside of the office, there are plenty of nearby activities to choose from.

If you're looking to unwind and get to know each other, try laser tag, bowling, lawn bowls or pedal boats at the lake. If you want to work together as a team, try your luck in an escape room. Or, if you're looking to learn a new skill, take a trampoline aerobatics course or a yoga class.
Great shopping
Parramatta City Centre is the shopping hub of Western Sydney, with over 450 stores at Westfield Parramatta, ranging from the usual retail stores through to top international and designer brands. No matter what you're looking for, you're sure to find it nearby.

If you're looking for something quirky or unique, that's covered too! Here are 10 local, quirky shops you should visit next time you're out in Parramatta.
Nearby fitness centres
Plenty of fitness centres in Parramatta make it easy to fit in a workout around office hours or during your lunch break.

For group classes, try KX Pilates or Xtend Barre, as they're both conveniently located on Church Street. For a more gym focused workout, check out Universal Fitness in Parramatta Square or Fitness First on Macquarie Street.