Experiencing Parramatta in 3 hours
There's a lot you can experience in just a few hours with so much to do and see. Here's how to make the most of your time viewing Parramatta's attractions.
Parramatta attractions in 3 hours
Whether you're visiting Parramatta for a meeting, are waiting for a game at CommBank Stadium to start, or you've come early before a show at Riverside Theatres, it's easy to find yourself in Parramatta with time to kill. Luckily there's a lot you can experience in half a day or just a few hours with so much to do and see near the city centre. Here's how to make the most of your time viewing some of the best Parramatta attractions:
For nature and history highlights
The Parramatta area has a rich Aboriginal history, with the area traditionally occupied for over 60,000 years by the Burramattagal people, a clan of the Darug. It also has a strong colonial history, as the City of Parramatta is the second oldest settlement area in Australia. 
For a tour of Parramatta's attractions from a nature and history perspective, start near the ferry wharf and walk along the river. Read Indigenous stories on plaques along the river and then cross over Lennox Bridge. Walk past CommBank Stadium to reach Parramatta Park. If you walk over Buttons Bridge to Little Coogee, you can see and hear the local bat colony.
In spring, go to the top of Parramatta Park to Wistaria Gardens before turning around and walking back to the city centre. As you stroll through the park, you'll pass the Dairy and Rangers cottages. You can also stop at Old Government House to see the current exhibition. 
Finish up your nature and history tour with lunch at Lachlan's. If you're not quite that hungry, experience the Gatehouse tea rooms or Georgy Boy Café for some food and a hot drink.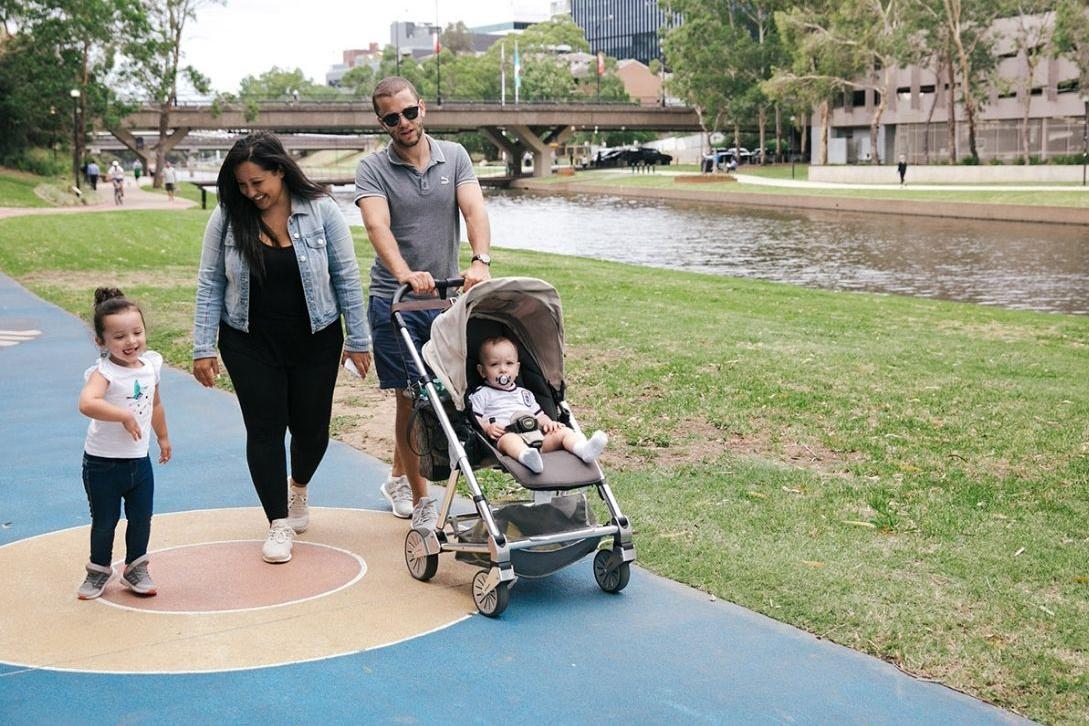 For foodies
Foodies are spoilt for choice in Parramatta. If you're travelling on foot, start your adventure by visiting Circa Espresso in the CBD. Buy a bag of their coffee beans to get a free coffee. Then stop in at the Asian grocery store on Church Street or explore one of the nearby Chinese bakeries for delicious baked goods. As you walk through Parramatta Square, check out the fantastic pastries at Threefold and pick up a sandwich from Harvey's Hot Sandwiches for lunch. If you want to bring home some food, stop by Bourke Street Bakery to pick up a fresh loaf of sourdough bread or visit Adora for handmade chocolates. To celebrate your successful outing, sit outside at ALEX&Co. to enjoy a view of the river with a refreshing beverage. 
If you want to wander away from the CBD, make the 10-minute walk to Harris Park. Those with a sweet tooth should head straight to Sweetland Patisserie for Lebanese sweets and cakes. If you're looking for a savoury meal, the street food from Nepalese Momo is a great quick lunch spot. Billu's also comes highly recommended if you want to try a Thali plate. Billu's is found on Wigram Street, which is often referred to as 'Sydney's Little India'. As you walk down the street, you'll find many yummy restaurants and Indian grocery stores for authentic cooking ingredients to make your own dishes.
If you have time to spare in Parramatta and have a car, you can drive around town to find authentic and unique foods. For Polish and other European goods, go to Tatra Delicatessen. For authentic Mexican ingredients, visit Fireworks Foods. Once you've done all your shopping, head to one of the most popular Parramatta attractions, Riverside Brewing Company, for locally brewed beer.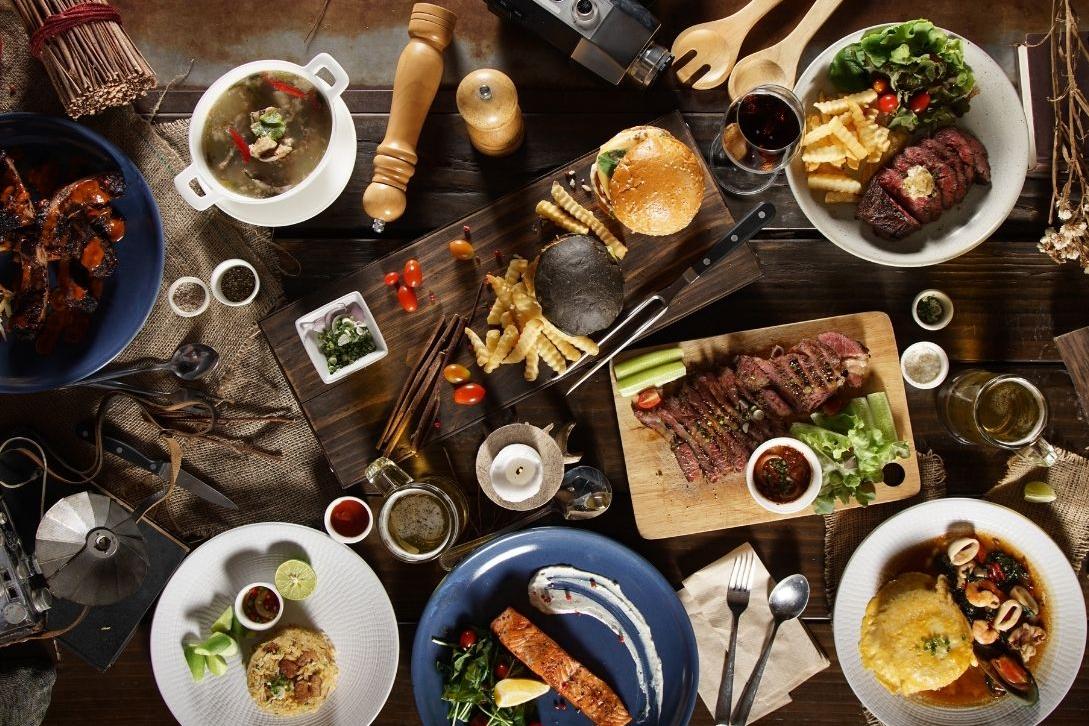 For pre-game (at CommBank)
Parramatta is a city of sports, and CommBank Stadium is a key attraction. If you travel to Parramatta to watch a live game, be sure to arrive a few hours early. Walk through Parramatta Square and stop in at the Ruse Bar & Brasserie or CicciaBella for a happy hour deal with tasty snacks. Make sure you're dressed in your team's colours by visiting Peter Wynn's Score to buy football and rugby gear and accessories. If you're still feeling a bit peckish, walk down Eat Street (on Church Street) to peruse your options. Stop at Coco Cubano for Cuban vibes, margaritas, and tapas. Try ALEX&Co. for amazing pizza and beer. 
If you want to be closer to the stadium, head to Club Parramatta. It has a range of bars and restaurants to choose from and is right next to Parramatta Park. You'll be less than a 10-minute walk to the CommBank Stadium if you fancy kicking a ball around before the game. There's also a playground for kids to run around on if they have a bit of restless energy. After the game, stop by Messina to celebrate with a gelato combination in your team's colours.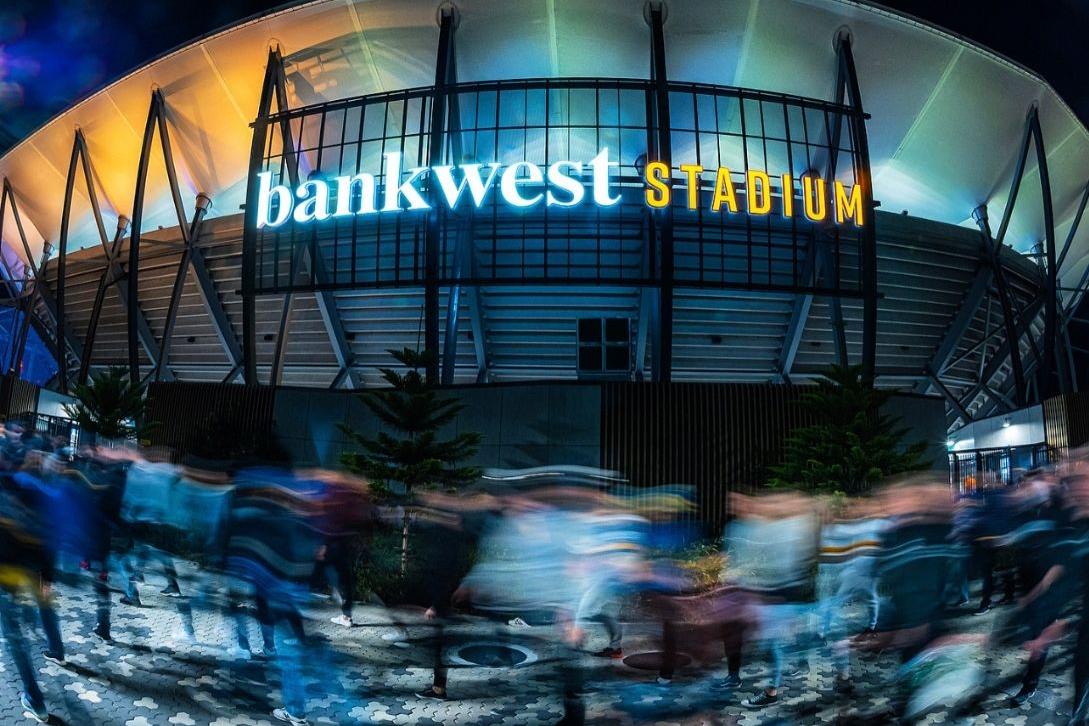 Before the show at Riverside
If you're heading to a show at Riverside Theatres and want to lean into an artsy night, here are a couple of attractions in Parramatta's CBD you need to visit. Start at Beatdisc Records to explore their massive collection of old and new vinyl records. Once you've had your music fix, head to the art and pottery gallery on Hunter Street. This Fine Arts Gallery showcases and sells art by local artists.
Once you get hungry, settle down to appreciate the art of cooking. There are many places to choose from based on what suits your fancy. For quick, affordable, and delicious Singaporean-Malay food, grab a table at Temasek. Head to Lola Cocina for Spanish-themed tapas and margaritas with live flamenco and guitar shows. If you want a fine dining option, experience the Lebanese & Mediterranean cuisine at Armani Restaurant.