A theatre dinner: where to go before your show
For theatre-goers heading to Riverside Theatre, Eat Street and beyond offer a culinary adventure that crosses continents.
Where to get a bite to eat before the theatre
For theatre-goers heading to Riverside Theatre, Eat Street and beyond offer a culinary adventure that crosses continents. Anyone on a budget can dine until they're bursting at old-school spots like Honey Persian Restaurant. Meanwhile, fancier feasts are available at El Phoenician and the Novotel's 350 Restaurant and Lounge. The eateries listed here are an excellent starting point, but, in Parramatta, your choice is almost endless.
El Phoenician
Hot pots crowded with simmering prawns, skewers loaded with garlic-marinated quail, platters packed with dips, tabouli and shawarma lamb, El-Phoenician takes the Lebanese passion for sharing and places it smack-bang in the heart of the City. Every dish features fresh, local produce and is based on ether a traditional recipe or a signature innovation. When there's an hour or two to spare, a banquet is the best option. The simple, elegant interior, with its white table cloths and comfortable banquettes puts the emphasis on the food.
328 Church Street Parramatta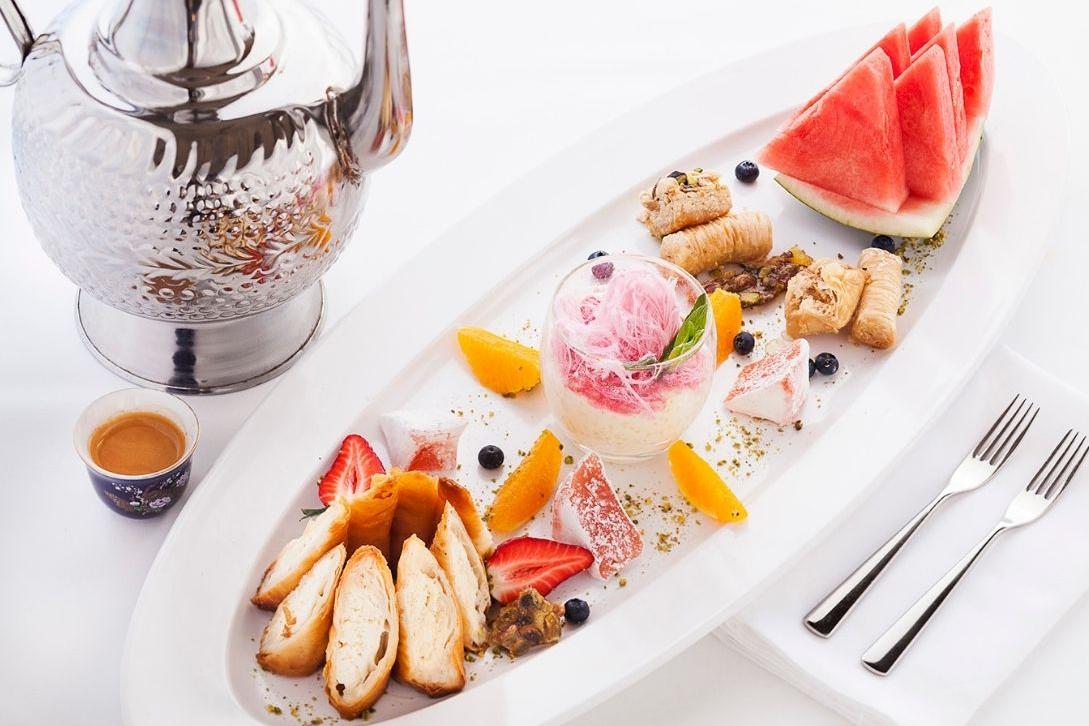 Lola Cocina Spanish Restaurant
Transport yourself to Spain at  Lola Cocina Spanish Restaurant Parramatta. If you like Spanish food or if you have never tried Spanish food. You can't go past the authentic taste of Spain at Lola Cocina. With a delicious tapas menu along with paellas and other tasty mains, Friday night features a live flamenco show at 7pm. A show before the show.
Level 1/79-81 Phillip St, Parramatta
Coco Cubano
A slice of downtown Cuba in downtown Parramatta; Coco Cubano brings the flashy Latino spirit with its lively tapas, cocktails and wine bar to Sydney's Central City. The quirky fitout, loud music and Caribbean cuisine hark back to Old Havana, and guarantee a festive night out. Rum is, of course, a staple on the drinks list, along with margaritas, mojitos, espresso martinis, Cuban wine and craft beers. If you're in for the long haul, order some share plates from their dinner and tapas menu.
302 Church Street Parramatta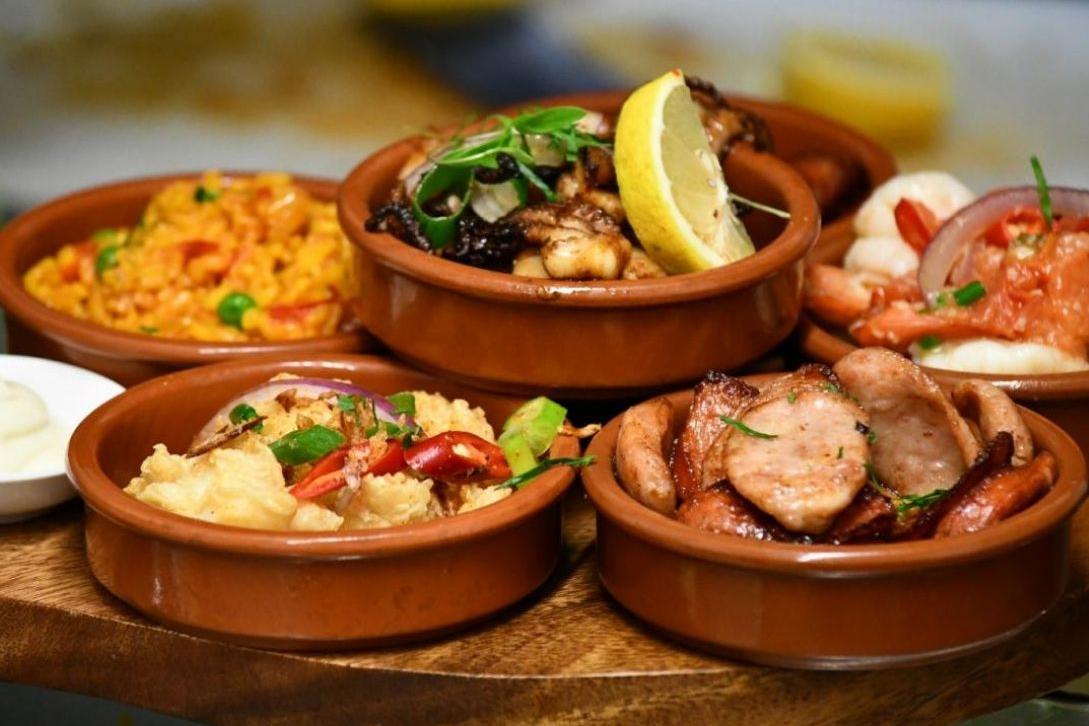 350 Restaurant and Lounge
At 350 Restaurant and Lounge, the Novotel's in-house restaurant, head chef Kiki changes the menu at the beginning of every season with dishes reflecting Australian and Asian influences. A good place to start is an entree of soft shell crab, followed by twice-cooked pork belly with cauliflower puree, crispy pancetta and brussel sprout, then dessert, in the form of peach trifle with lemon curd and blood orange sorbet. There's also a grill, where premium cuts are cooked to perfection.
350 Church Street Parramatta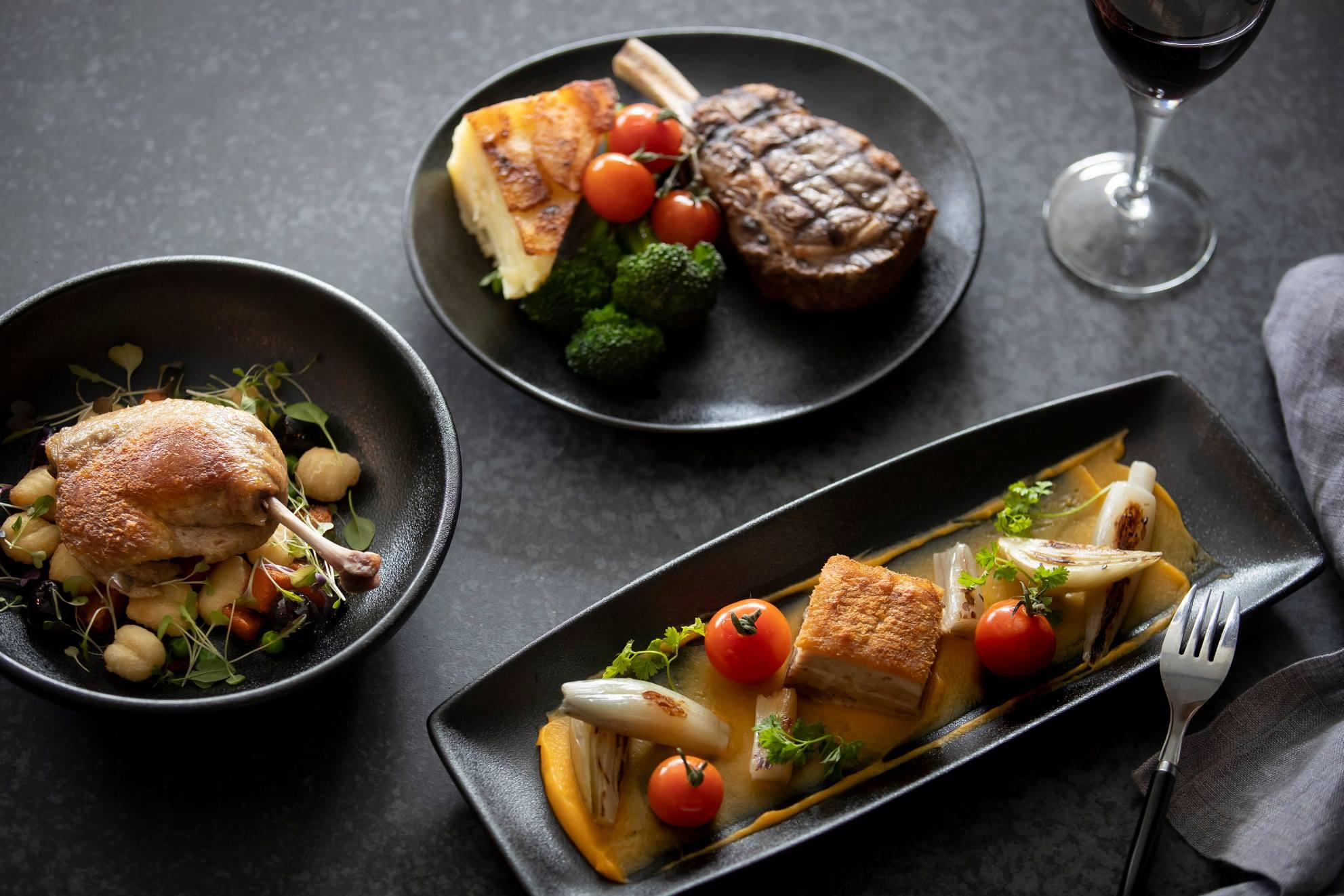 Bar 30 at Parramatta Parkroyal
From refreshing cocktails to hot beverages, choose from a wide array of drinks along with delicious lunch and dinner options at BAR 30 & Bistro before the theatre. It's the perfect place among bars and restaurants in Parramatta to sit back and wind down the day.
30 Phillip St, Parramatta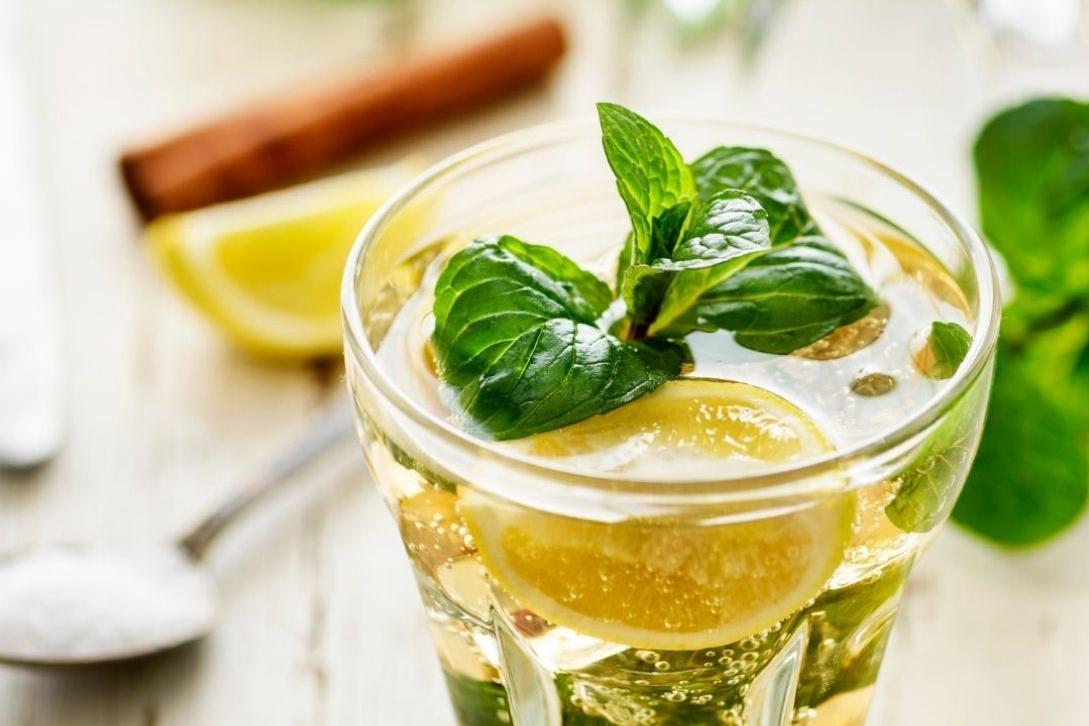 Temasek
Since opening more than two decades ago, Temasek has had a constant queue outside its door. Like Honey Persian Restaurant, this Malaysian-Singaporean eatery is a bit shy, being tucked away down a laneway. But there's nothing reticent about the cheery, bright yellow walls—or the food. Head chef Susan Wong dishes out some of the tastiest Hainanese chicken, chilli crab and laksa served outside of Singapore. For cooling down afterwards, there's the ice kacang, a pile of shaved ice topped with a multi-coloured combination red beans, jelly and syrup.
71 George Street Parramatta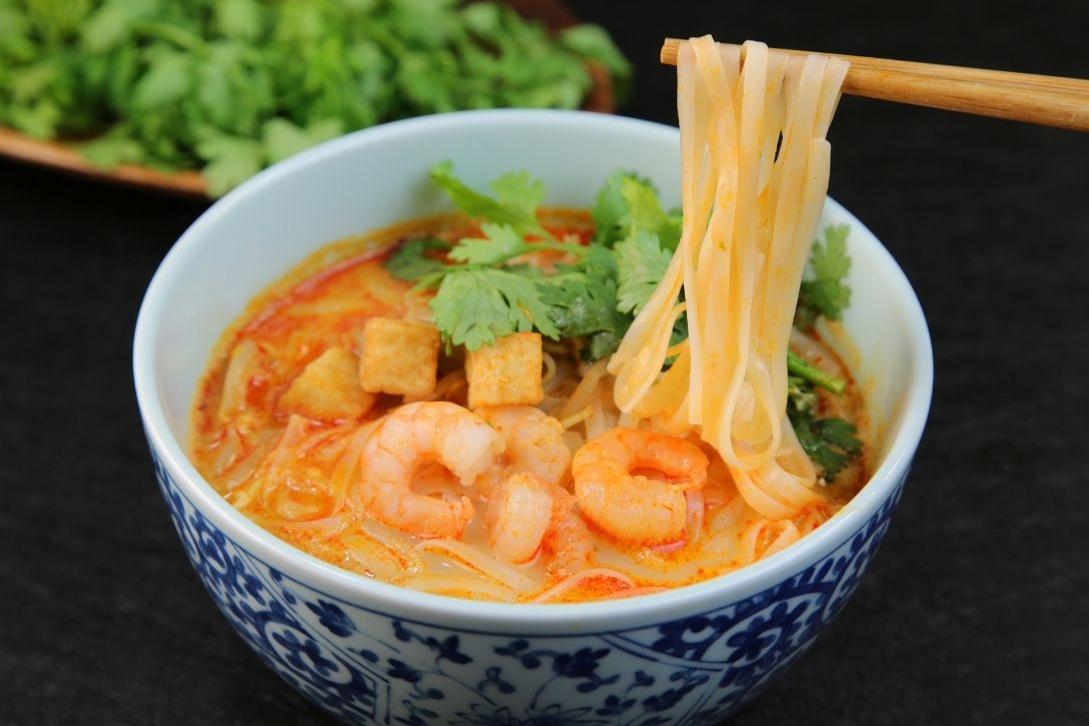 Armani Restaurant
The family-run Armani Restaurant is a long-standing staple at the entrance to Parramatta's famous Eat Street and offers a unique, luxurious dining experience. With the opulence of the Middle East, every detail of their dining rooms, from the draped, tent-like ceilings to the hanging lanterns, has been artfully designed to make it an overworldly dining destination. 
Enjoy their Mediterranean and Arabic inspired cuisine in style with their mouth-watering banquets. Try their eggplant moussaka, kibbeh nayeh and batata harra. Experience the best in authentic Middle Eastern cuisine before heading to the theatre.
5/354 Church St, Parramatta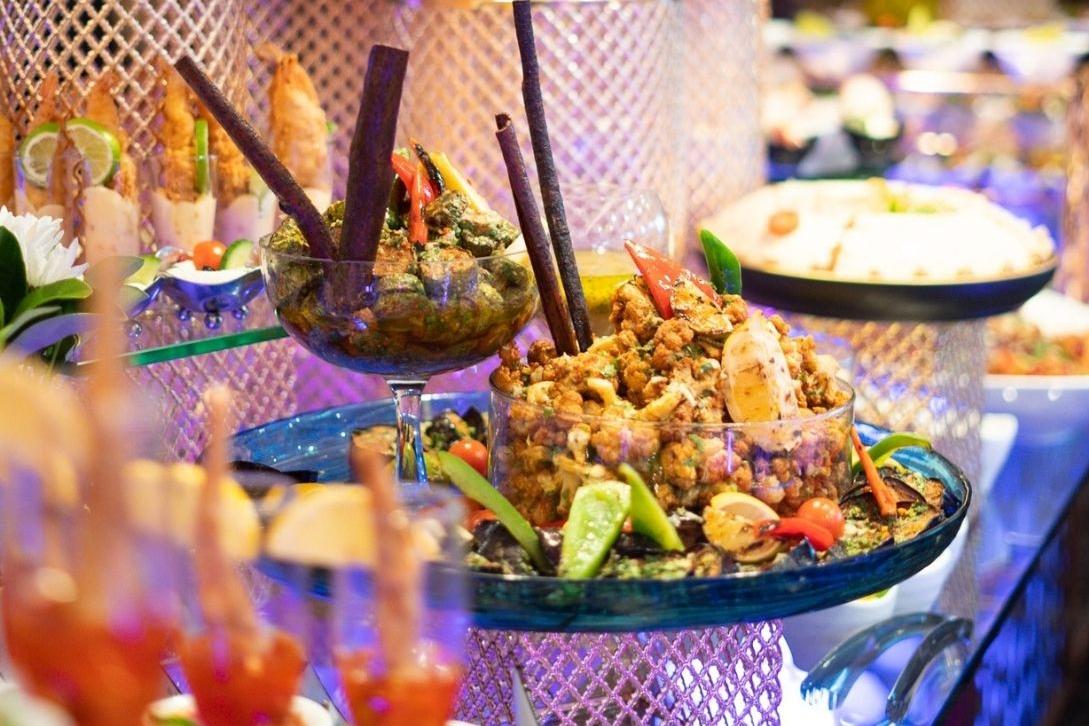 Lone Star Rib House and Brews
Lone Star Rib House and Brews is famous for their signature slow-cooked ribs with sweet, sticky dripping sauce that will be all over your fingers, face and shirt within minutes. And they wouldn't have it any other way. 
With a distinctly Unites Tastes of America feel, the entrees alone are enough to make a visit worthwhile, Onion rings, three cheese and bacon fries and spicy chicken wings – yes please to all three. 
It's not just ribs of course, there is everything on the menu you would expect from a US-inspired eatery, definitely something for Y'all.
306 Church St, Parramatta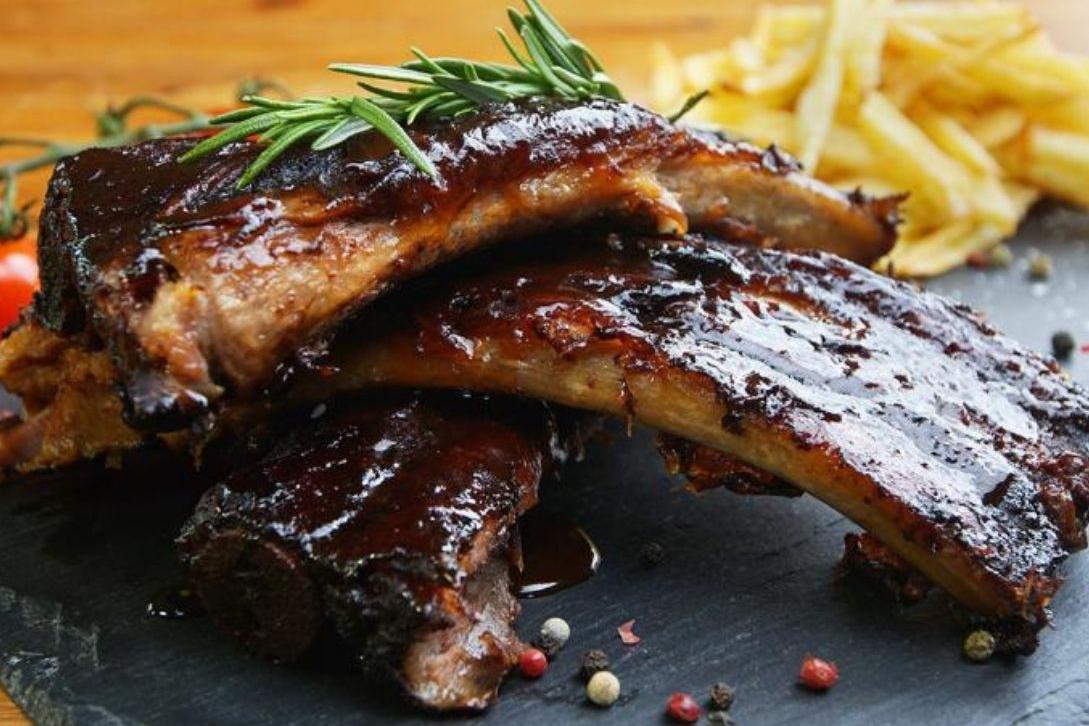 Kouzina Greco
Family-run in Parramatta since the year 2000, Kouzina Greco has become an iconic part of Parramatta's Eat Street. Bringing that warm Greek hospitality to the table, they offer traditional Greek dishes with a modern twist. Try their signature dish, the lamb Kleftiko. With set menus or a la carte dining, they cater to all occasions.
16 Phillip St, Parramatta