24 hours in Parramatta
Visiting Parramatta for the day? Make every minute count with this whirlwind tour of the geographic and demographic heartland of Sydney.
How to spend a day in Parramatta
Visiting Parramatta for the day? Make every minute count with this whirlwind tour of the geographic and demographic heartland of Sydney.
7.30am – Morning munchies 
Get your day off to an early start by grabbing a bite at one of the many local cafés scattered around the suburb. Popular options include Paper Plane Café (5/2 Horwood Pl) – a boutique coffee house serving up healthy food and Little Marionette drip, Homage Specialty Coffee for the world's best jaffles and homemade delicious treats (2/71 Horwood Pl) and Circa Espresso (21 Wentworth St) – serving Modern Australian farm-to-table cuisine and excellent brew.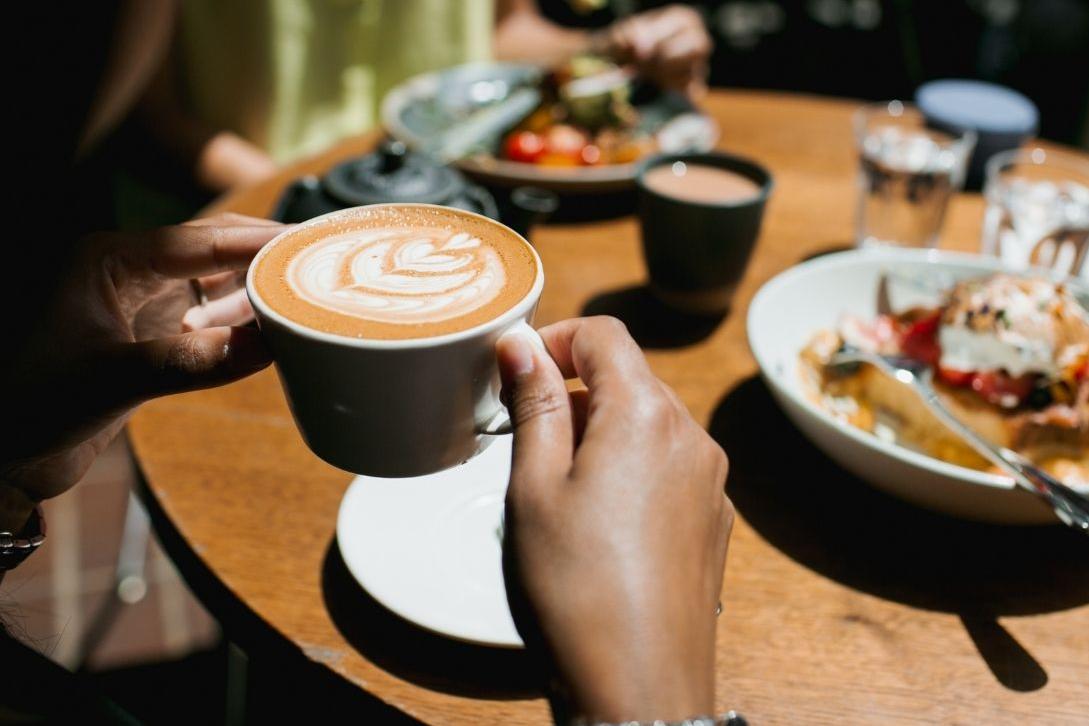 9.30am – Walk it out
Pick up a walking map from the Parramatta Heritage and Visitor Information Centre for a self-guided walking tour. One of the most popular is the Hidden Stories Trail. This 2.5 kilometre route reveals some of the suburb's little-known secrets. (Like exactly who built the underground chambers inside the Lennox Bridge...)  
Alternatively, get in touch with your inner historian, with a tour of Parramatta's colonial heritage. Sites to see include Australia's three of Australia's oldest European buildings (Elizabeth Farm, Dairy Cottage and Old Government House), Australia's oldest cemetery (St John's), oldest surviving church site, oldest military site and more!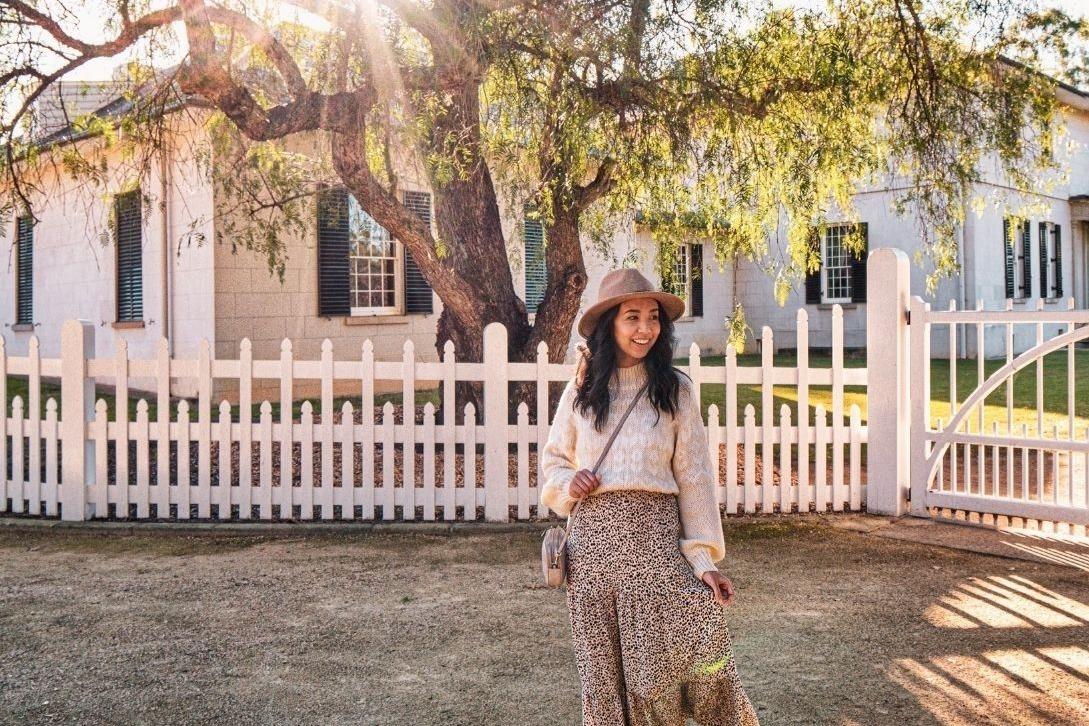 11am – In the pic(nic!) of time  
If you're travelling on a Friday visit the Parramatta Farmers Market at Centenary Square. Here you can fill your shopping bags with a range of local, fresh organic produce, as well as artisanal baked goods and delicious cold meats and cheeses. Alternately, embrace the culinary offerings of the migrants from over 50 different countries, who now call Parramatta home and stock up on essentials at one of the local ethnic supermarkets. 
Particularly popular:
Tatra (5/20 Victoria Rd) a Polish deli selling a variety of Eastern European specialities
Manaeesh (95 Macquarie St) which churns out fresh Lebanese oregano pizzas and spinach pastries, daily  
Bourke Street Bakery (186-190/1 Church St) famed for its classic Aussie sausage rolls
Local tip:
Gelato Messina (283 Church St) serves their signature quirky flavours to go. Pack a well-iced esky and stock up on a scoop (or three) of your favourite, for the inevitable 3pm munchies! Fairybread ice cream anyone…?!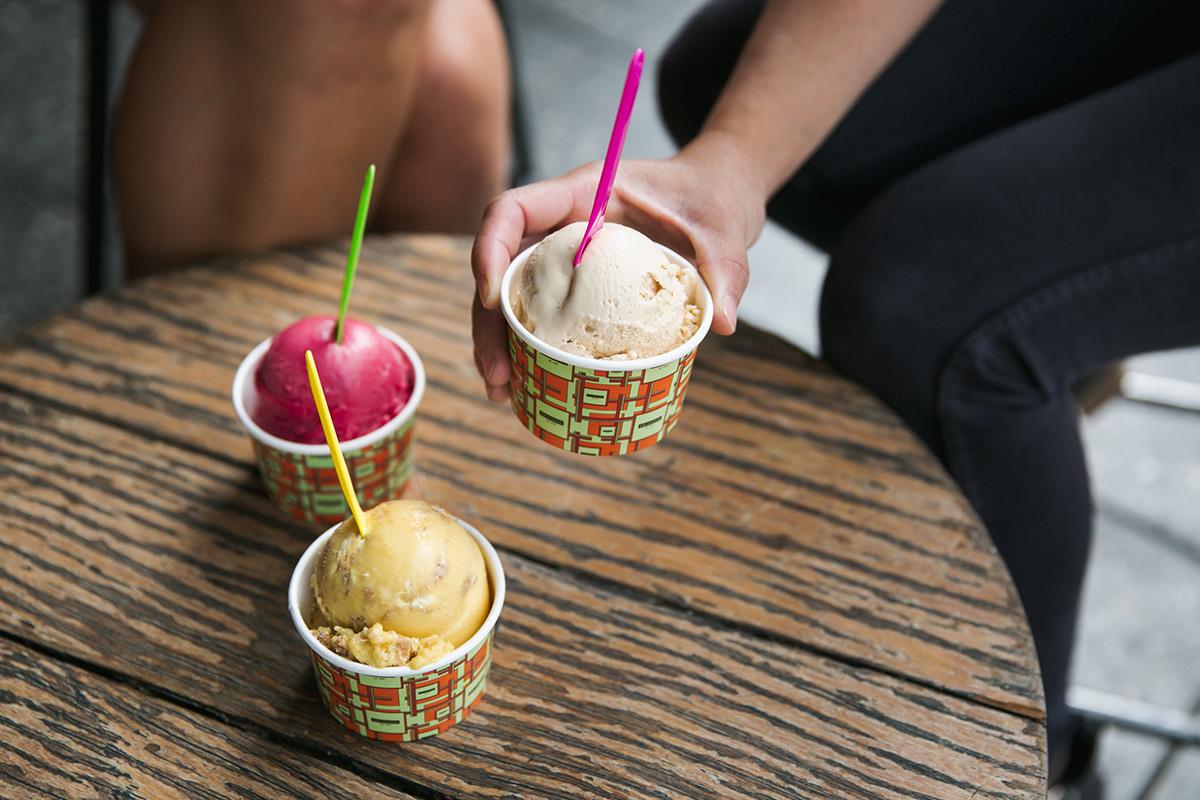 12:30pm – The great Australian lake off 
Grab your fully stocked picnic basket and head over to the hidden urban oasis that is Lake Parramatta. Depending on the weather – and your commitment to physical activity! – a quick dip or bushwalk through the marked tracks is the perfect way to unwind. Otherwise enjoy a relaxing lunch break. Just don't forget to clean up after yourself!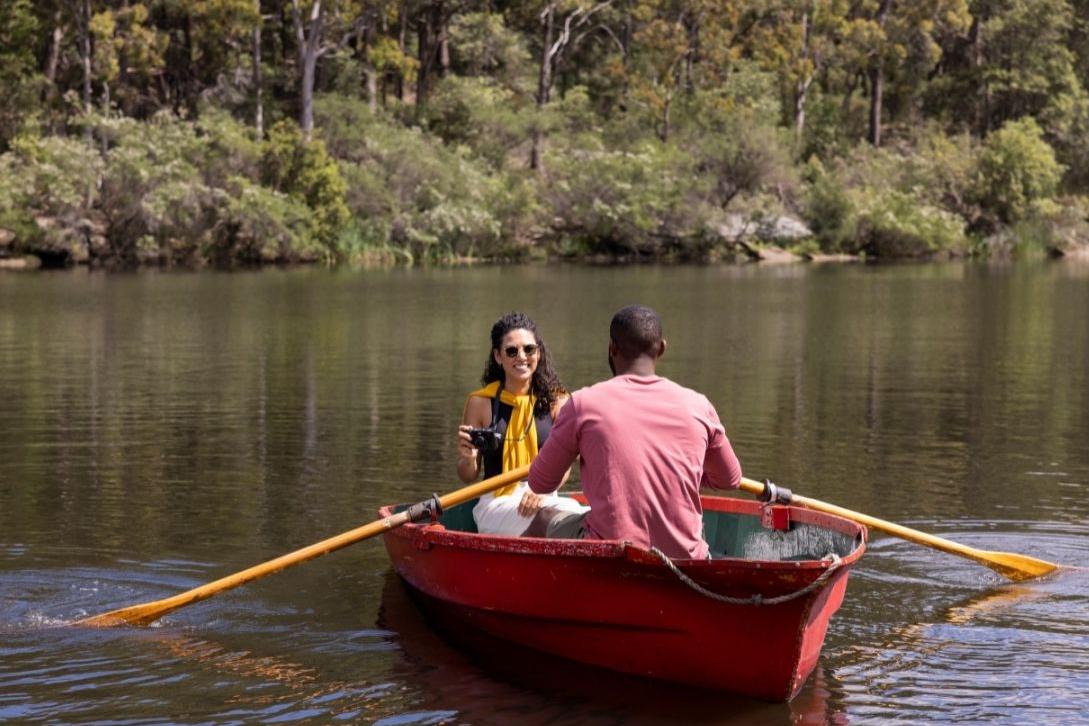 3.30pm – Shop till you drop 
Join the crowds at Australia's busiest Westfield shopping centre for a spot of retail therapy at Westfield Parramatta (159-175 Church St).
Take your pick from major Australia department stores (such as Myer, David Jones and Kmart), high-street favourites and specialty retailers (selling everything from cinnamon scrolls to scented candles). Or, if your budget is less Prada, more popcorn, catch a movie at the adjoining Event Cinemas.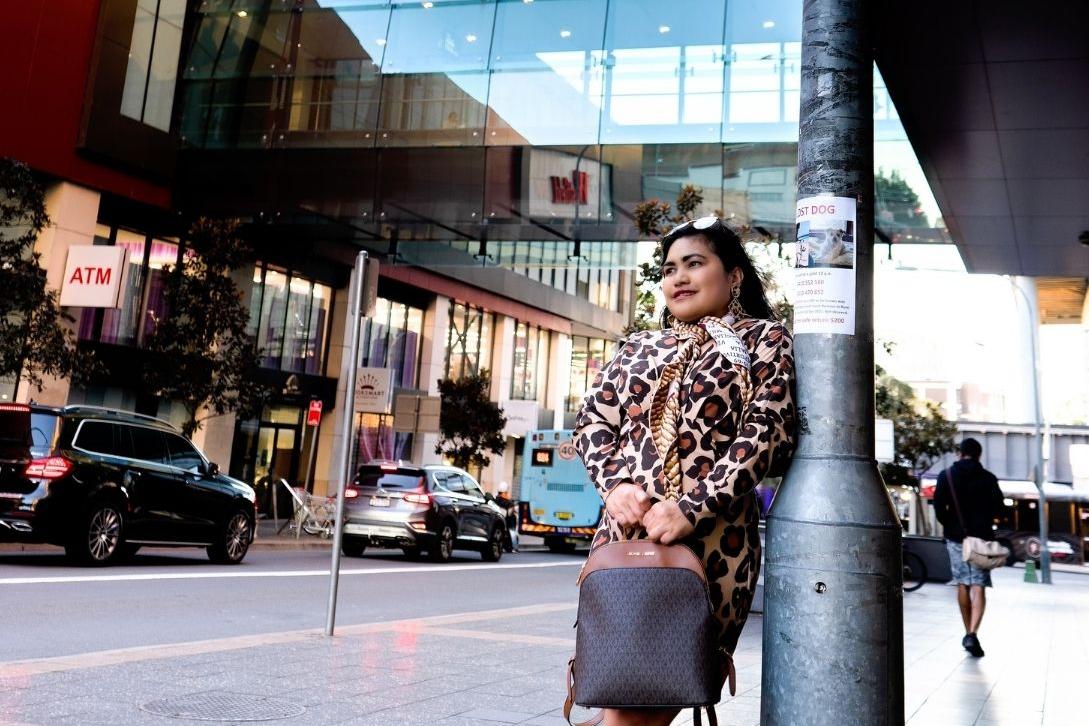 6pm – Dinner takes it all 
Getting hungry? Luckily, you're literally a few steps from Eat Street (AKA Church Street) and its nearby laneways crammed with options for a delicious way to end the day. And kick off the night!
A short stroll from the Westfield, getting there may be easy, but the struggle to decide what to eat is real.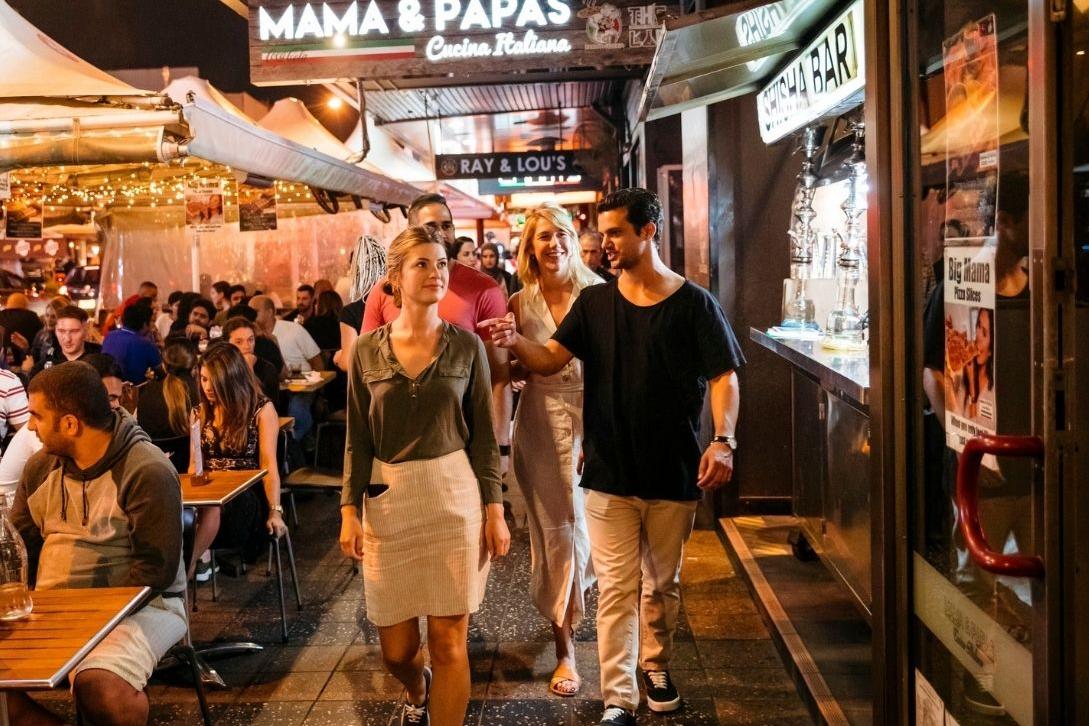 8:00pm – Just a stage you're going through 
Get cultural and catch a show at Riverside Theatres (Corner Market and Church Street), Parramatta's premiere multi-venue performing arts centre. Whether you opt for drama or dance, comedy or classic theatrical production, the stage is set for an entertaining evening.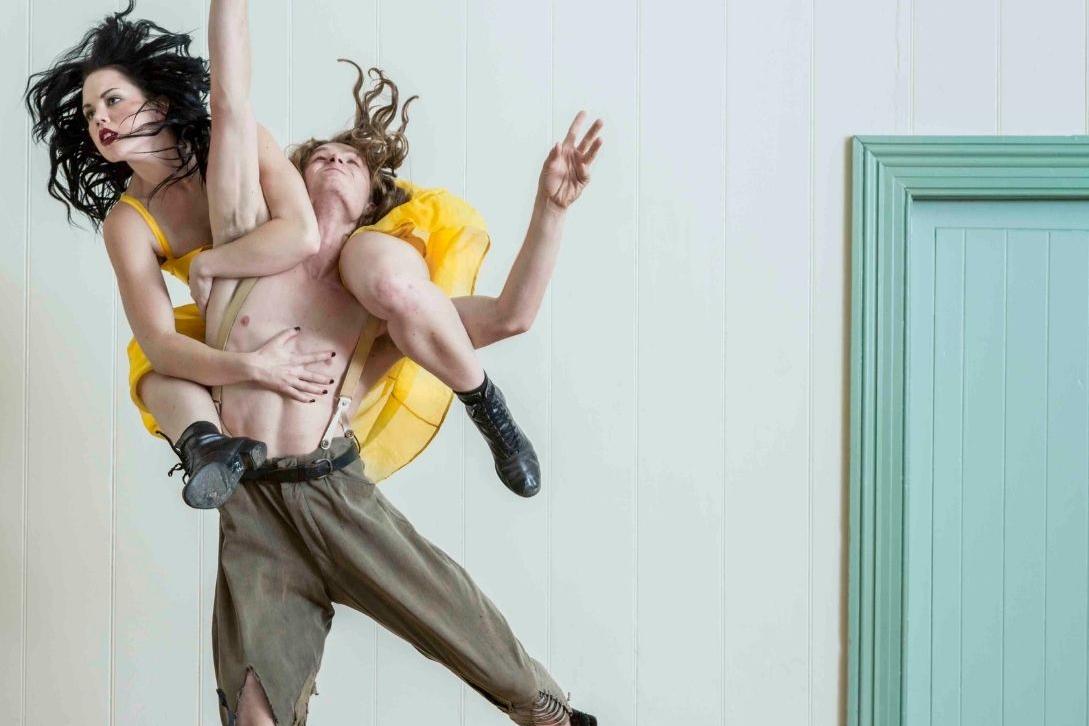 10:00pm – Sweet street 
Church Street is also home to a dizzying array of dessert and drink options, making it perfect for a post-theatre treat.  
Popular Bay Vista Dessert Bar and Café (330 Church St) serves almost every sugary concoction imaginable to satisfy your sweet tooth cravings. Although perhaps your doc would disagree! Milky Lane is home to some amazing desserts with a nostalgic twist - don't miss the deep-fried golden gaytime!
From there, the newly refurbished Bar 30 and Bistro (Parkroyal Parramatta, 30 Phillip St) is the perfect place to settle in for a drink. Or try Alex and Co's (Lot 2-4/330 Church St) premium selection of beer, wine and sprits. If you want to go up in the world, Nick & Nora's has the best rooftop bar views in the City, elegant art deco interiors and a premium cocktail list.