70 Alice Street, Rosehill 2142
Elizabeth Farm
A remarkable piece of Australia's early European history sits modestly among the houses and flats of suburban Parramatta. Elizabeth Farm was the residence of wool pioneer John Macarthur and his family from 1793.
Highlights
Admire Australia's oldest standing European residence.
Make yourself at home in the "hands on" museum - great for kids.
Grab a cuppa and a seat on the verandah looking over carefully recreated 1830s gardens.
Explore the life of John Macarthur, a fascinating and controversial figure in the early colony.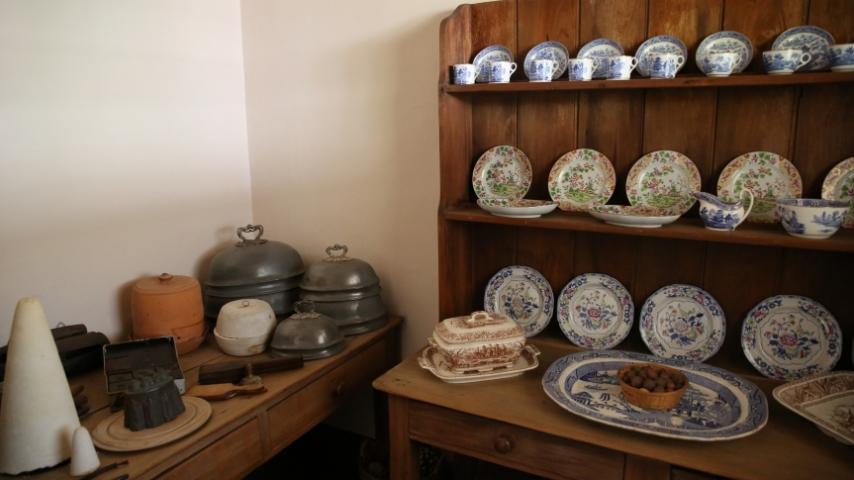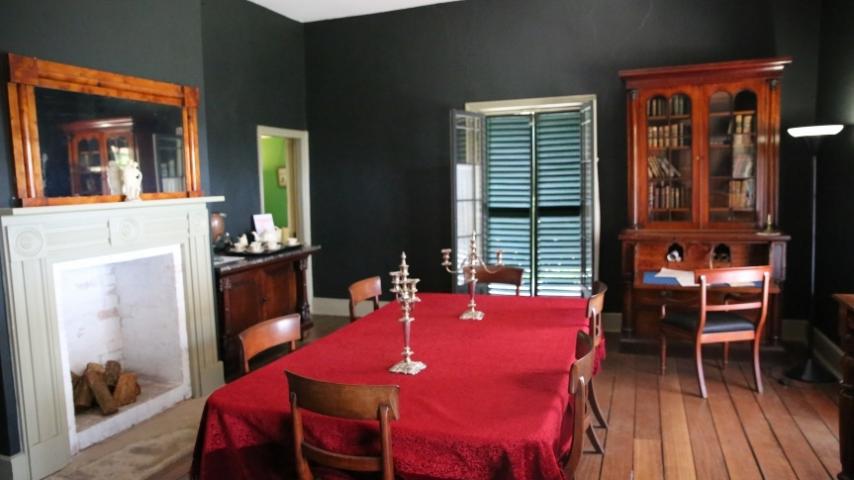 Elizabeth Farm is Australia's oldest surviving European dwelling. It was built in 1793 by John Macarthur, one of the most influential and controversial figures in early colonial history.
Today Elizabeth Farm is a "hands on" museum recreating the Macarthur homestead of the 1820s. Managed by Sydney Living Museums, visitors are invited to freely explore the house and its replica furnishings and gardens. It's a great experience for history buffs and families alike.
The modest 1793 three bedroom house is still visible, and was enlarged as Macarthur's wealth and influence grew in the early 19th Century. He took an interest in architecture and directed renovations, adding larger rooms and a deep verandah to form the shaded bungalow we see today.
Macarthur's adaptations created a residence better suited to the local climate. It's an early version of a country homestead style that was reproduced around the colony.
Named after Macarthur's wife, herself a formidable character in the early settlement, Elizabeth lived in the house until her death in 1850. She ran the vast estate during her husband's long absences and after he passed away in 1834.
The recreated 1830s garden includes plants dating back to the Macarthurs. Visitors can experience the residence in a setting not unlike the original.
In the decades after the death of Elizabeth Macarthur in 1850, Elizabeth Farm fell into decline. The purchase of the derelict property by William Swann in 1903 resulted in its rescue. The Swann family owned the house until 1968.
It was saved from demolition in the early 1970s and in 1977 became the first house in New South Wales to be protected under a conservation order.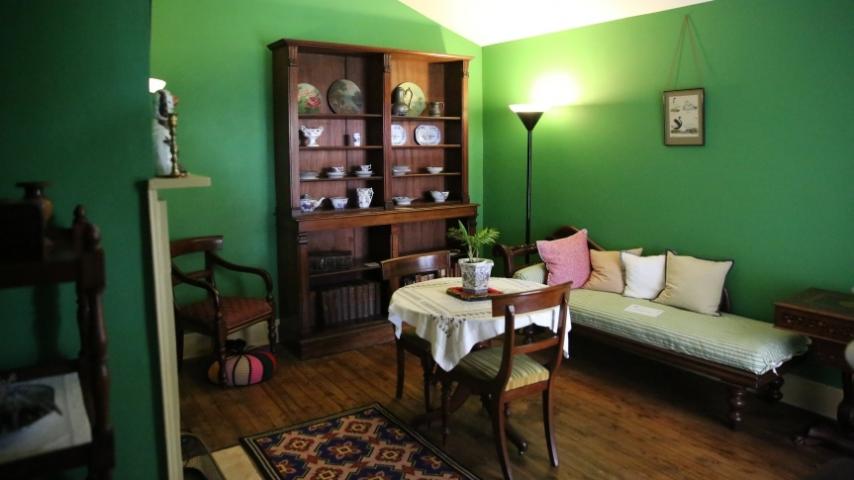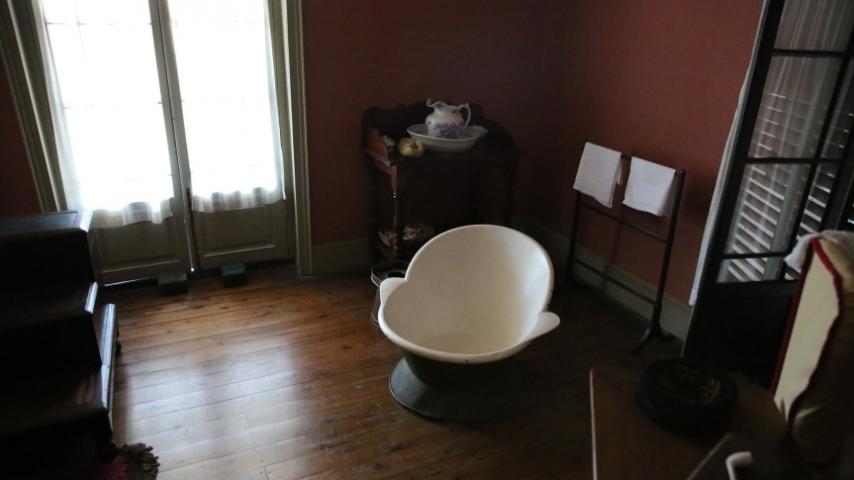 People – John Macarthur
John Macarthur, a British army officer, was one of the most extraordinary figures in the early years of the colony. He was a pioneer of the wool industry, key agitator in Australia's only successful political coup, and the colony's richest man. He died in 1834 after being declared insane.
Soon after settling into Elizabeth Farm in 1793, Macarthur began experimenting with wool. When he returned to England in 1801, facing trial after a duel with a senior officer, he carried samples of his Parramatta wool and began lobbying for support for his agricultural endeavours.
When he returned to New South Wales as a private citizen in 1805, he expanded his land holdings and continued to antagonise local officials - including the Governor.
Governor William Bligh commenced his posting in 1805, the year of Macarthur's return from England. One of his duties was to rein in the commercial activities of the NSW Corps. Macarthur, like other officers in the Corps, had accumulated significant private wealth during his time in the colony.
Bligh, who miraculously survived the mutiny on the Bounty in 1789, found himself in frequent conflict with Macarthur. Tension between the two men climaxed when Macarthur persuaded the NSW Corps, also known as the Rum Corps, to overthrow the Governor on 26 January 1808. It was the first and only military coup in Australian history - twenty years to the day after the founding of New South Wales (NSW).
After the rebellion, Macarthur spent nine years back in England clearing his name. He remained there until he was granted unconditional return to NSW in 1817.
After his return, he continued to develop his wool interests and by the 1820s he was the wealthiest man in the colony.
By the 1830s, Macarthur's mental health was failing. He was declared insane in 1832 and died at his Camden estate in 1834.
Elizabeth Farm today
Now run by Sydney Living Museums, Elizabeth Farm is a hands-on museum where you can walk where the Macarthurs walked through the cottage and its gardens. Travel back in time as you reflect on what colonial life would have been like.
Healing land, remembering Country at Elizabeth Farm 
Sydney Living Museums is delighted to present Healing land, remembering Country, a powerful work by Kuku Yalanji artist Tony Albert, at Elizabeth Farm. View this artwork as part of your visit to Elizabeth Farm and participate in a "memory exchange activity" where you can write messages on paper embedded with local plant seeds that are eventually degraded into the soil to regenerate.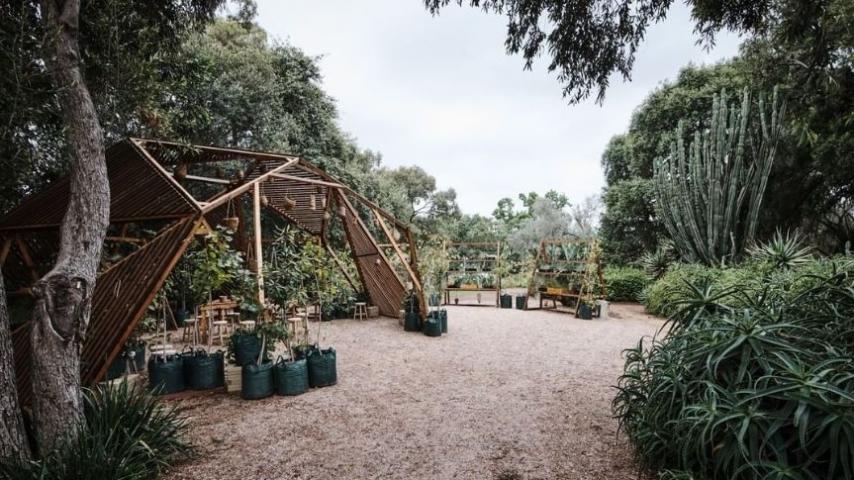 What's nearby?
Many of Parramatta's outstanding heritage sites are within easy walking distance of Elizabeth Farm. Hambledon Cottage, formerly part of the Macarthur Elizabeth Farm estate, is a five minutes walk. Experiment Farm, the site of James Ruse's original Parramatta farm, is another five minutes away. Both have admission fees and set opening hours. Old Government House, the landmark heritage attraction in Parramatta, is located in Parramatta Park and is 30 minutes away on foot.
Getting there
Elizabeth Farm is a 10 minute walk from Parramatta Station and a 10 minute walk from Parramatta Ferry Wharf.
The area is also excellent for leisurely cycling.