Explore Lake Parramatta Reserve
Swimming, picnicking, bushwalking and pedal boating, Lake Parramatta is an amazing place of natural beauty to enjoy with friends and family.
5 reasons to visit Lake Parramatta Reserve
With more than 70 hectares of bushland to explore and only two kilometres from the Parramatta CBD, a visit to Lake Parramatta is the perfect way to enjoy a sunny Sydney day by the water, without having to make the journey east.
Here are five reasons to pack up a picnic basket, grab some friends and make tracks to the reserve this weekend.
Swim in the Lake
With the lake open for swimming from October each year, the summer season is the time to shake winter off and reserve a spot by the water.
Fully patrolled by lifeguards, the designated swimming area is safe for children to splash and paddle and big enough for adults to get some laps in.
For those more interested in a leisurely lounge around the water, BYO floatation device and lounge on the water to your heart's content.
People wishing to swim at Lake Parramatta are recommended to do so in the designated swimming area when it is supervised by lifeguards.
Before swimming, it's important to recognise the risks, check water conditions and understand your own swimming abilities. It is also recommended that people never swim alone.
Visit Swimming at Lake Parramatta for more advice.
Hire a boat
Whether you're an experienced kayaker, or perhaps are looking to woo a date with a romantic daytime paddle in a row boat, there are plenty of options for hitting the waterways at Lake Parramatta Reserve.
Hire your choice of boat from Parramatta Rowboats with kayaks, canoes, paddleboats, stand up paddle boards and row boats on offer. All levels of ability are welcome to enjoy a few hours on the water.
For hire fees and details of hire, visit Parramatta Rowboats.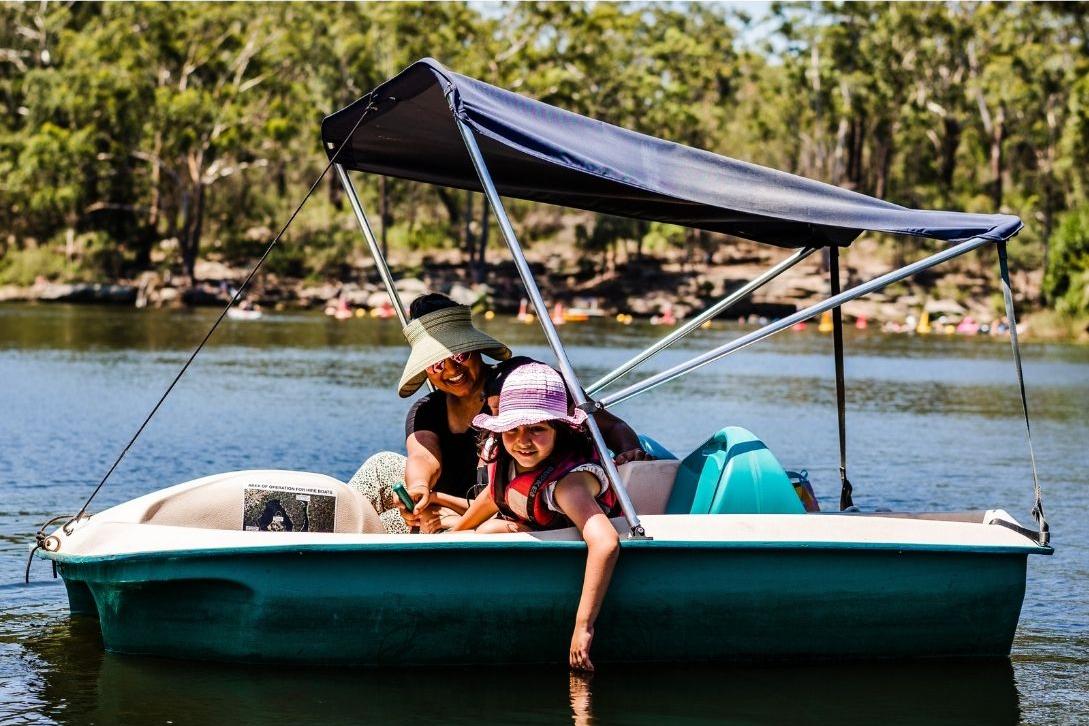 Bushwalk around the tracks
Take a stroll around one of three walking tracks in the reserve, from the short She-Oak track (1.5km return) to the Banksia track (2.4km return), as well as the 4.2km Lake Circuit that winds its way around the periphery of the Lake.
Keep an eye out for flora and fauna you might see along the way – including sulphur crested cockatoos, sugargliders, blue tongue lizards or maybe even a shy echidna or two.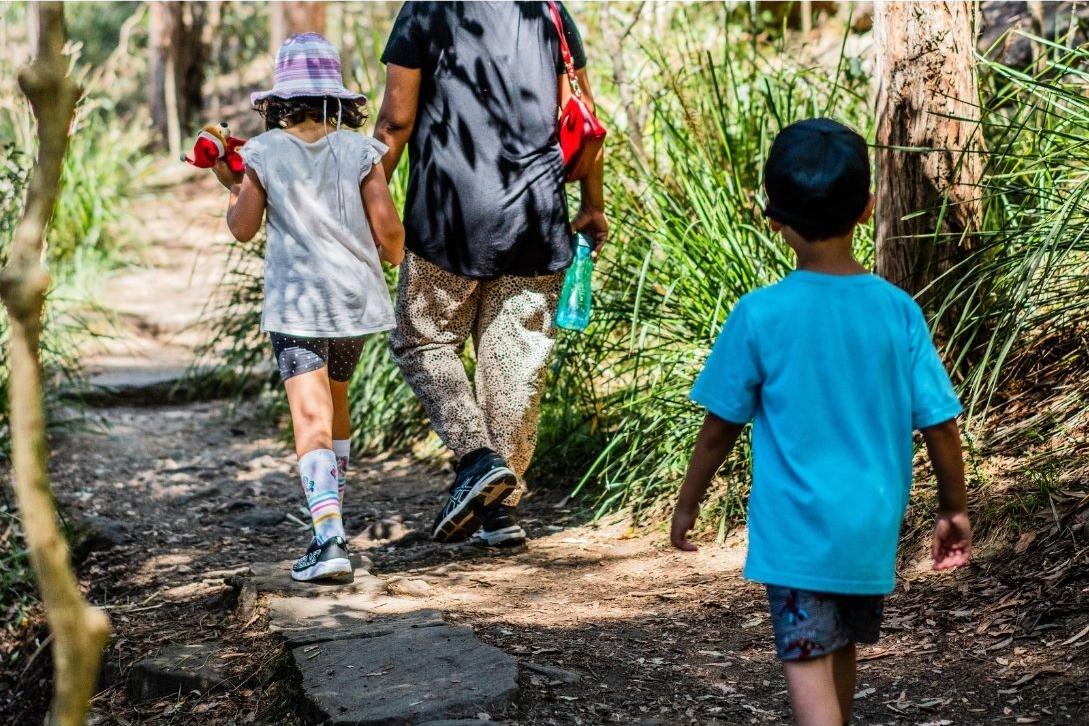 Enjoy a picnic, BBQ and the playgrounds
Pull up a patch of grass or choose a rock overlooking the water, bring a book and a basket and spread out for the day.
If a sunny Aussie BBQ in the bush is your idea of a perfect day, get there early to reserve a BBQ and claim your space.
If picnics or BBQ's aren't your style, stop for a coffee and one of the many decadent treats on offer at Lake Parramatta café.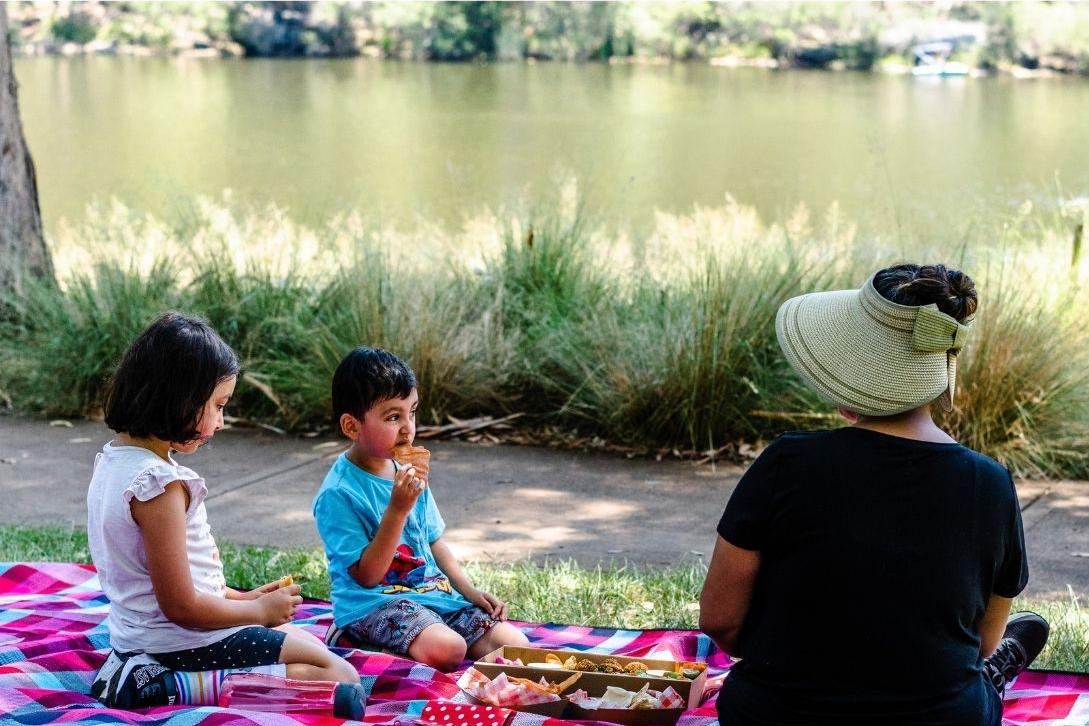 Explore Australian History
A significant place for the traditional owners of the land the Darug people, evidence still remains of the regular usage of and occupation by the Aboriginal Burramattagal clan within Lake Parramatta Reserve and Hunts Creek.
Look out for shelter caves, hand-stencils, stone flaking, tree scars and midden deposits as you wander around the site.
The local Aboriginal community and City of Parramatta Council have in recent years established a Bushfoods Garden and Walk to show these remarkable items to visitors so find out how you can be a part of one of these here, or join one of the tours run through the Parramatta Heritage and Visitor Information Centre.