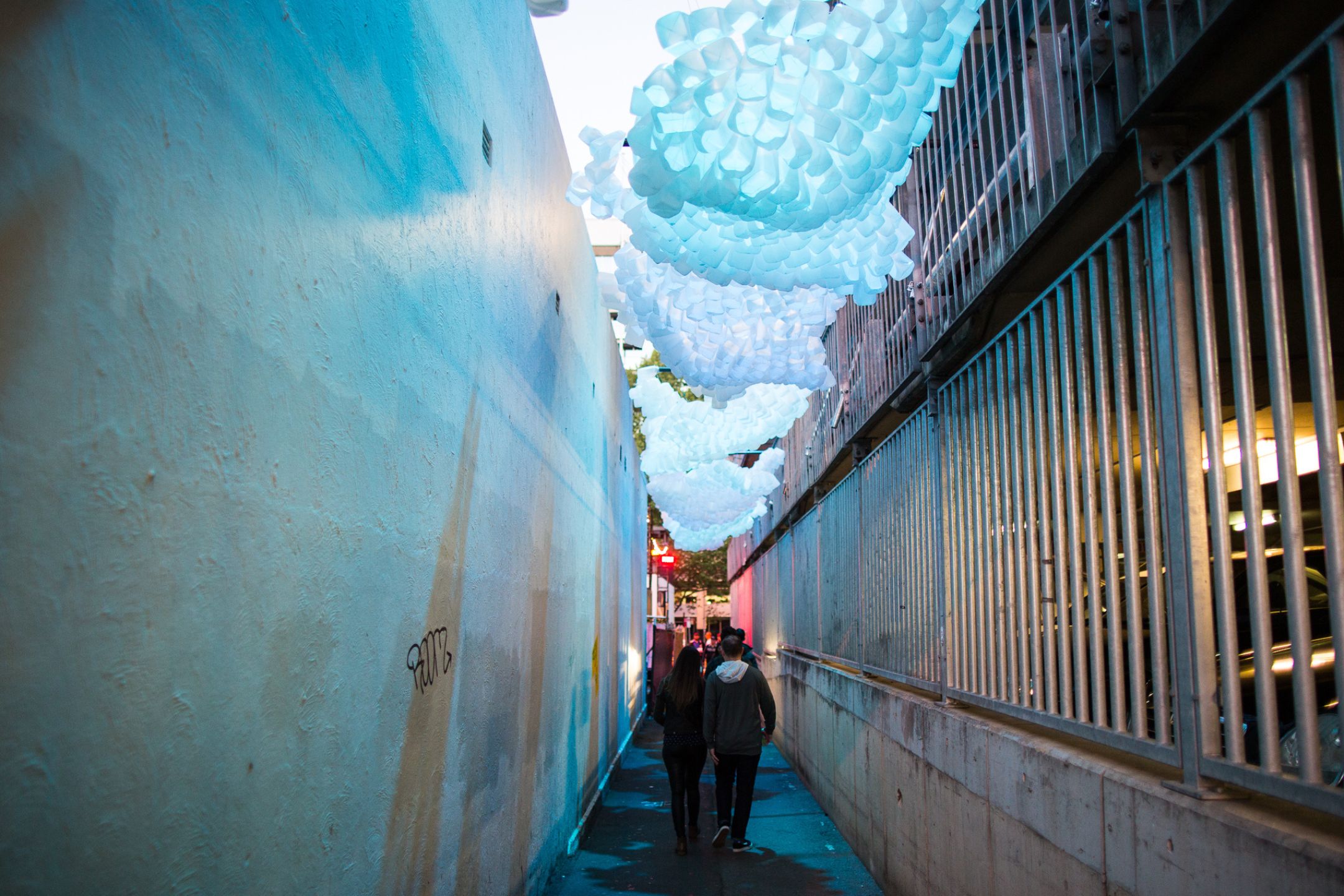 Parramatta Lanes
Parramatta Lanes is an annual food and culture festival held in the heart of Parramatta. The free festival takes place over four days with multiple stages and features an eclectic mix of eats, beats, and art.
During the festival, several laneways in Parramatta are transformed into vibrant and bustling streets filled with food stalls, bars, art, and live music performances. In 2023, the event will be held from Wednesday 11 – Saturday 14 October, 5pm – 10pm each night.
It is a key major event for the City of Parramatta attracting up to 65,000 attendees and bringing together people from all walks of life to inspire creativity and celebrate Parramatta's unique culture.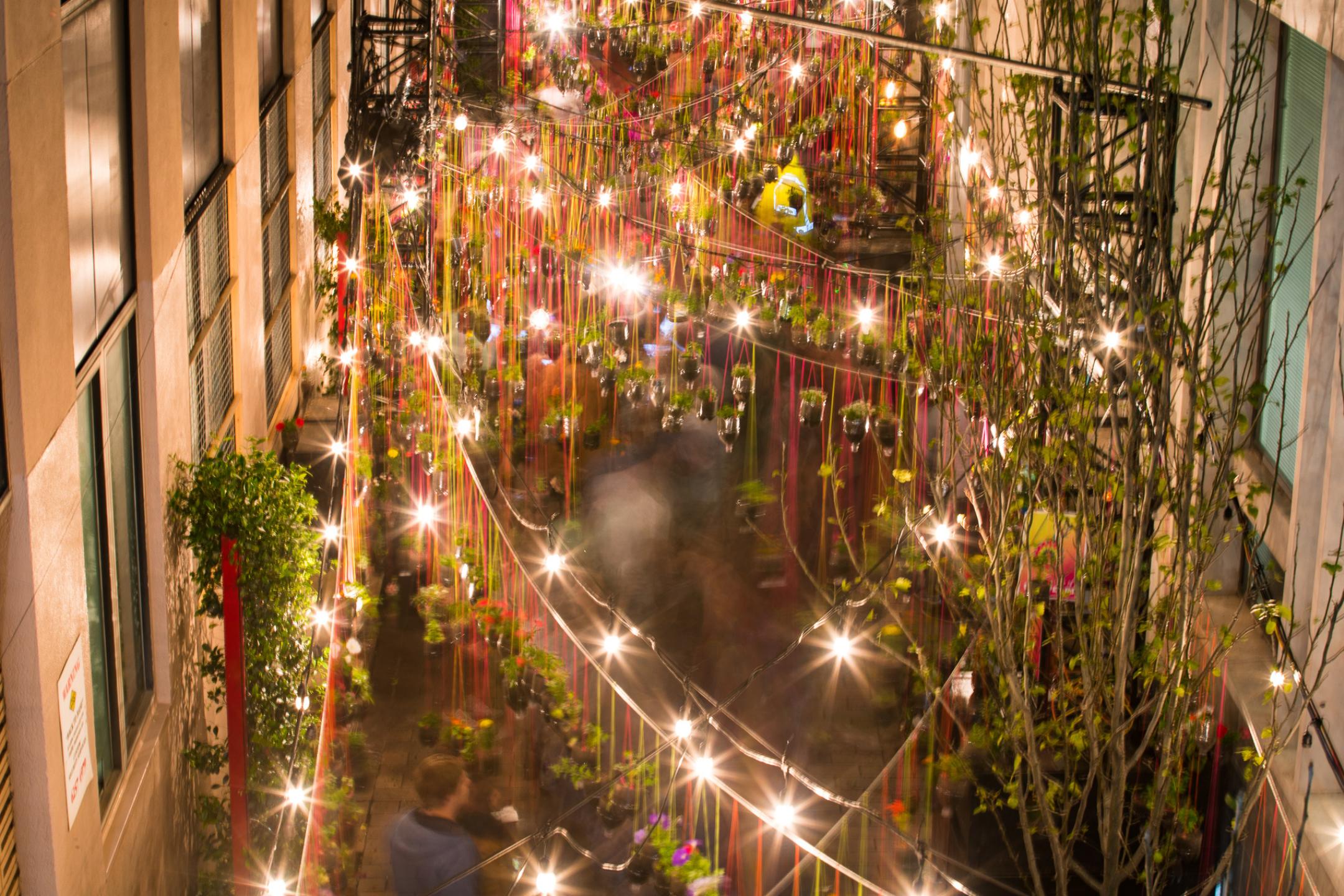 Outdoor Art and Performance Commissions for Parramatta Lanes
Council will award up to four separate commissions for Parramatta Lanes 2023, including 1 x banner art project at $3,000 and 3 x outdoor installations at $30,000 each
Our goal is to facilitate visual and/or performance-based works that are both innovative and impactful, connecting with the participant on both an emotional and intellectual level. Due to the scale of our event and its wide reach, works must have a striking presence and be able to captivate and hold the attention of attendees. While our pillars of Food, Music, Art, and Sustainability are important to us, they are not a primary factor in our selection process.
To be eligible for consideration, proposals must include a description of the project idea detailing how the work meets the brief and relates to the Parramatta Lanes festival, the proposed location of the project, the schedule of materials to be used and proposed installation methods, and more. View the complete requirements from the link below.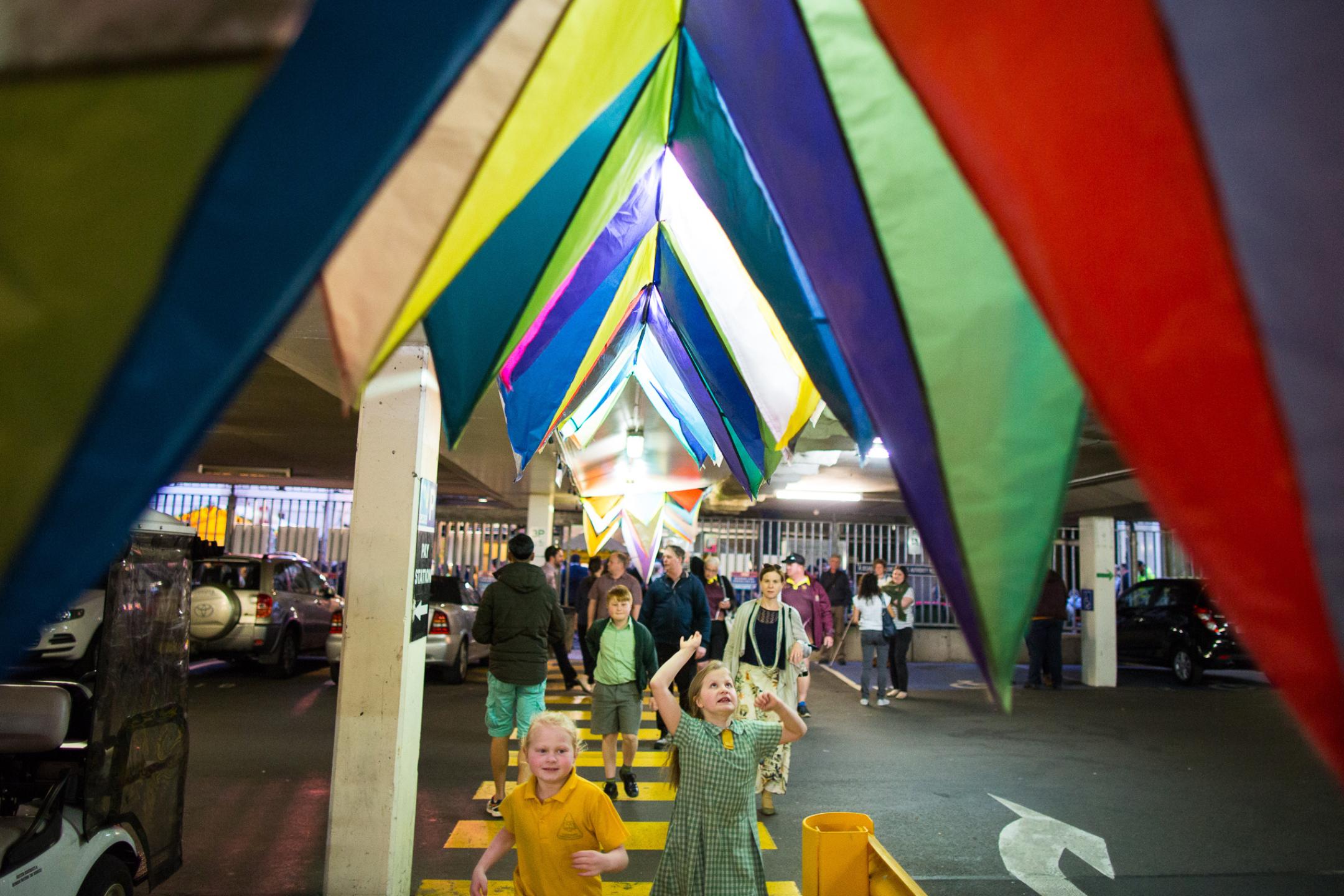 Submissions
Submission deadline: 5pm, Monday 15 May 2023.
Enquiries: Rosanna Scarcella | 9806 5440 or 0432 181 781 | rscarcella@cityofparramatta.nsw.gov.au