No need to fly: let your tastebuds travel the world
No matter what food you're craving, you can find it in Parramatta! Here's our guide to authentic international cuisines in culturally diverse Parramatta.
Parramatta; a fascinating mosaic of food cultures from around the world
No matter what you're craving, there's a good chance you can find that food in Parramatta. Thanks to such a diverse culture and the economic draw for Sydney's best restauranteurs, your tastebuds can travel the world with all the international food found in Parramatta.
Indian and Nepalese
If you're craving Indian food, go to Wigram Street in Harris Park. Nicknamed "Sydney's Little India," there are more than 20 eateries on the road for you to explore. If you want to visit them all but don't know where to start, here are a few suggestions. 
For North Indian cuisine, try Ginger Restaurant. For South Indian cuisine, visit Dosa Hut. If you want a bit of both, go to Chatkazz for some authentic street food or Not Just Curries for a menu of assorted dishes. 
If you'd like some Nepalese inspiration on your plate, try MOMOZZ and Chulho. These are also nearby in Harris Park. 
Mediterranean
Taking your tastebuds west of India, there are a handful of fantastic Mediterranean restaurants for you to enjoy in Parramatta. If you want a taste of Europe over an open fire grill, try Ruse Bar and Brasserie. For a more Spanish influence, visit Lola Cocina or Valencia Grill & Tapas Bar.  
For some yummy Italian and Mediterranean food, try Mama & Papas, where they 'don't make fast food but make good food as fast as they can'. For dessert, head back towards the train station to grab your favourite gelato flavour at Rivareno Gelato.
If you're craving Greek food, don't worry - we have that too! Two favourites are Kouzina Greco and Eat GRK. For French cuisine, soon-to-open on Eat Street is La Paris Brasserie. 
 
American
When you're dreaming about a proper burger and fries, it's time to go to America. Go straight to Three Stacks for a classic burger with a modern take. Three Stacks is the revamped Brades Burgers and brings the '50s diner feel to Parramatta. 
Located on Darcy Street, Harvey's Hot Sandwiches focuses on amazing sandwiches. Their menu is full of meat, cheese, and sauces to guarantee a mouth-watering experience.  
 
Lebanese
For some fine dining inspired by Phoenician merchants' taste and heritage, book a table at El Phoenician. They are on a mission to bring you the very best food and atmosphere from the Middle East.
When you're done, be sure to take a walk along the Parramatta River nearby until you're ready for dessert. Then make the 5-minute car ride to SweetLand Patisserie. There you'll find authentic Lebanese sweets as well as cakes, coffee and ice cream. 
Japanese
Japan is home to amazing food such as sushi and sashimi, udon, and katsu. TOUKA 東家焼肉海鮮酒場 Japanese Yakiniku Restaurant and Bar brings the very best of these dishes to you. Their extensive food and drinks menu, which includes a variety of sake, will make it feel like you have flown to Tokyo for the night. 
For modern Japanese cuisine, visit Mikazuki. This restaurant is located on the ground floor of UWS Parramatta Campus. The chefs have prepared a menu that offers a complete introduction to the entire Japanese cuisine.
 
Korean
Korean BBQ is a fantastic go-to option when going out with family and friends. Sariwon Korean BBQ in Parramatta is good value and a reliable option that's conveniently near the CBD.
Sariwon is located right next to the Parramatta Wharf, making it the perfect place to stop before or after a ferry ride. It's also near the walking path that follows the river for a pleasant stroll after your meal.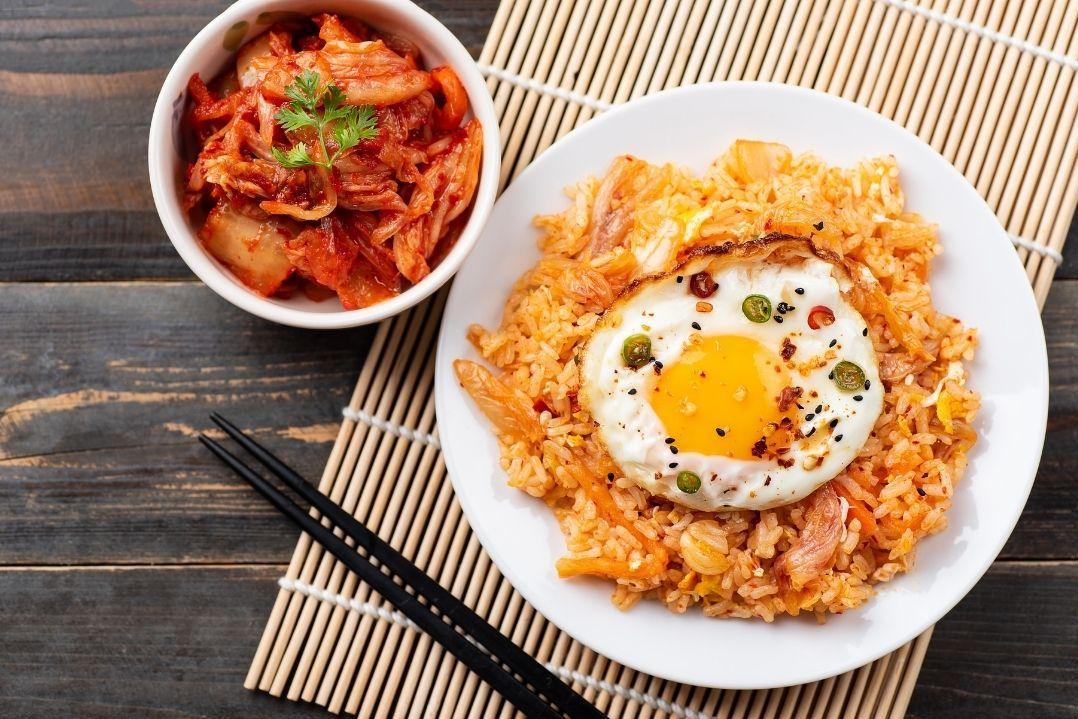 Chinese
You have many restaurants to choose from if you're looking for Chinese food in Parramatta. Three favourites are near the train station and Westfield: Taste Gallery, Chef's Gallery and Shanghai Chef Kitchen.
Taste Gallery is a new restaurant on Church Street that took inspiration across the different regions in China when designing their menu. With some great lunch specials and friendly service, it's a must-try.
Chef's Gallery (Temporary Closed) is an award-winning Chinese restaurant located on the ground floor of Westfield Parramatta. 
Shanghai Chef Kitchen is known for authentic, great value Chinese dishes. The dumplings and xiaolongbao come highly recommended!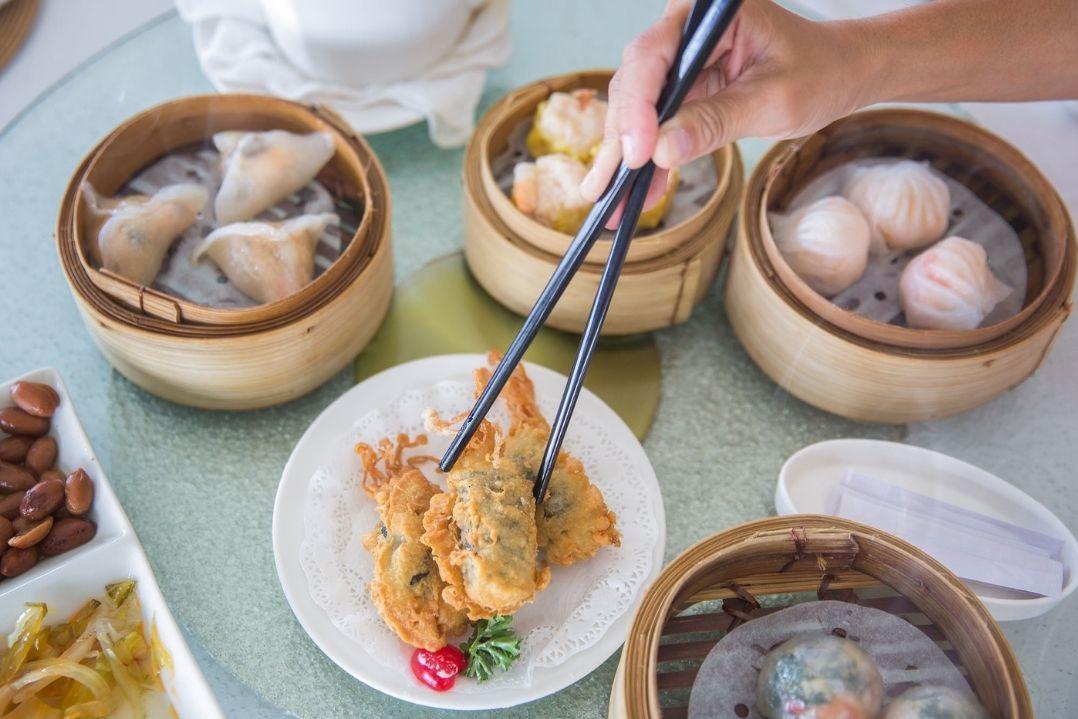 Malaysian and Singaporean
Temasek Restaurant has been a go-to place for authentic Singaporean-Malay food in Parramatta since it was established in 1992. From classic favourites like Nasi Goreng through to specialties such as Singapore Chilli Crab, you'll find everything you want on their menu. Discover more Southeast Asian eateries.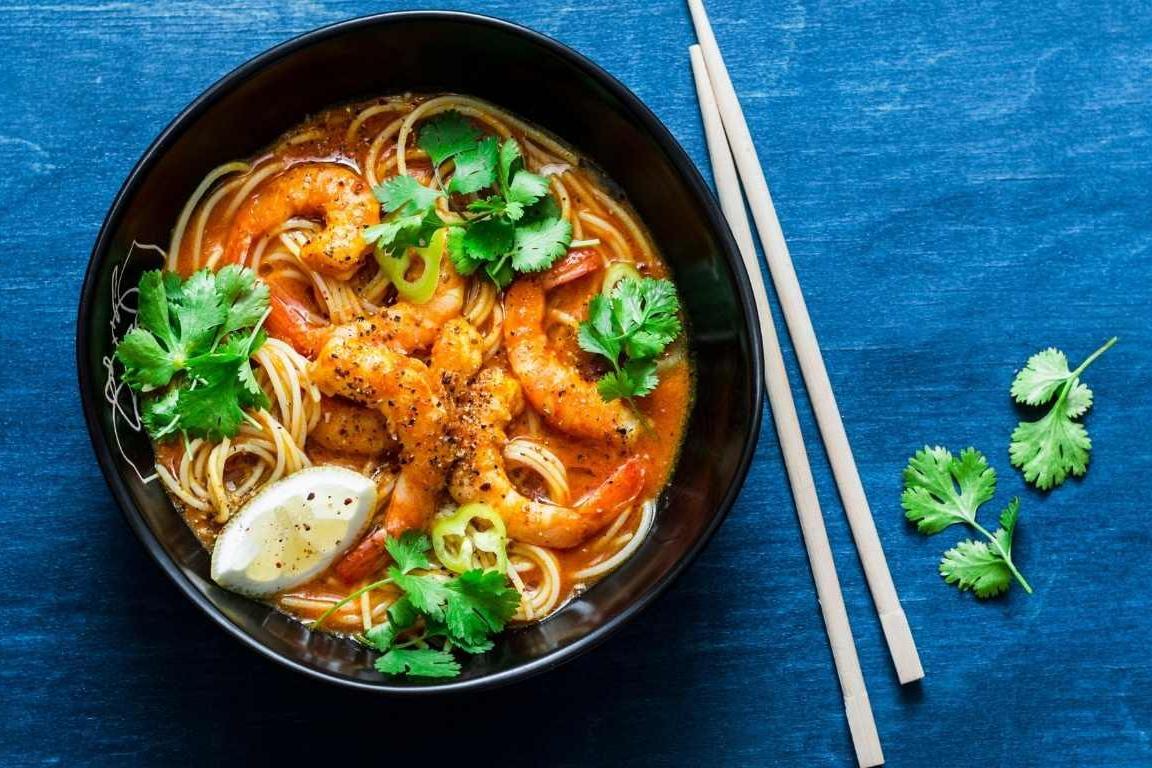 Filipino
Estelita's Filipino Kusina serves traditional Filipino cuisine and Filipino-Asian fusion. Their menu offers a wide variety of exciting dishes for you to try. 
Be sure to make room for dessert! They have classic dishes such as leche flan and fried ice cream through to halo-halo (a cold dessert made with shaved ice, condensed milk and your choice of filling).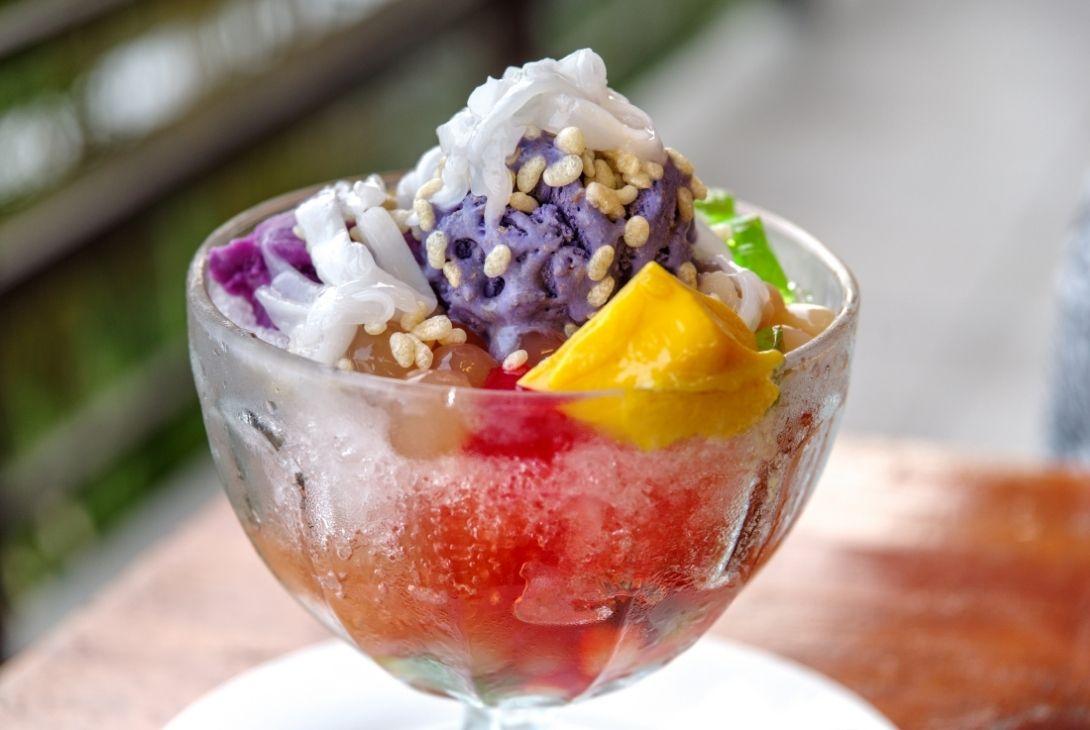 Cuban
Coco Cubano makes you feel like you're in downtown Havana with their Cuban-inspired menu. They have you covered all day from breakfast until late with after-hours drinks. 
If you're going for breakfast, try their famous Cuban Eggs Benedict. Their main menu includes Cuban street sandwiches, burritos, tapas, and more. Be sure to ask for their drinks menu too! Whether you're at a cheeky long lunch or relaxing after dinner, Coco Cubano has exciting cocktails and desserts that will make you want to stay for hours.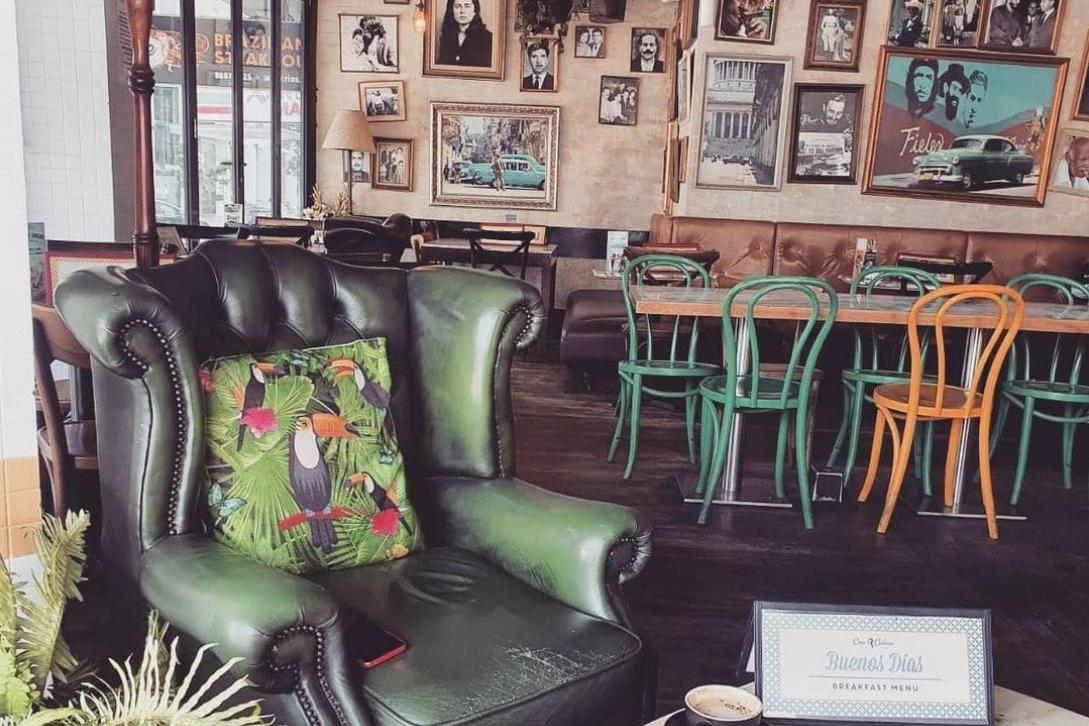 Taiwanese
From Taiwan's cosmopolitan population has evolved a colourful, varied cuisine, influenced by tastes from mainland China, Japan and native Taiwanese. For a refreshing sugar hit try a delicious pearl milk tea from Gong Cha, King Tea or ShareTea. You'll also find some classic Taiwanese dishes like their famous beef noodle soup at Shanghai Chef Kitchen or tasty scallion pancakes at Lok Lok Dumpling bar.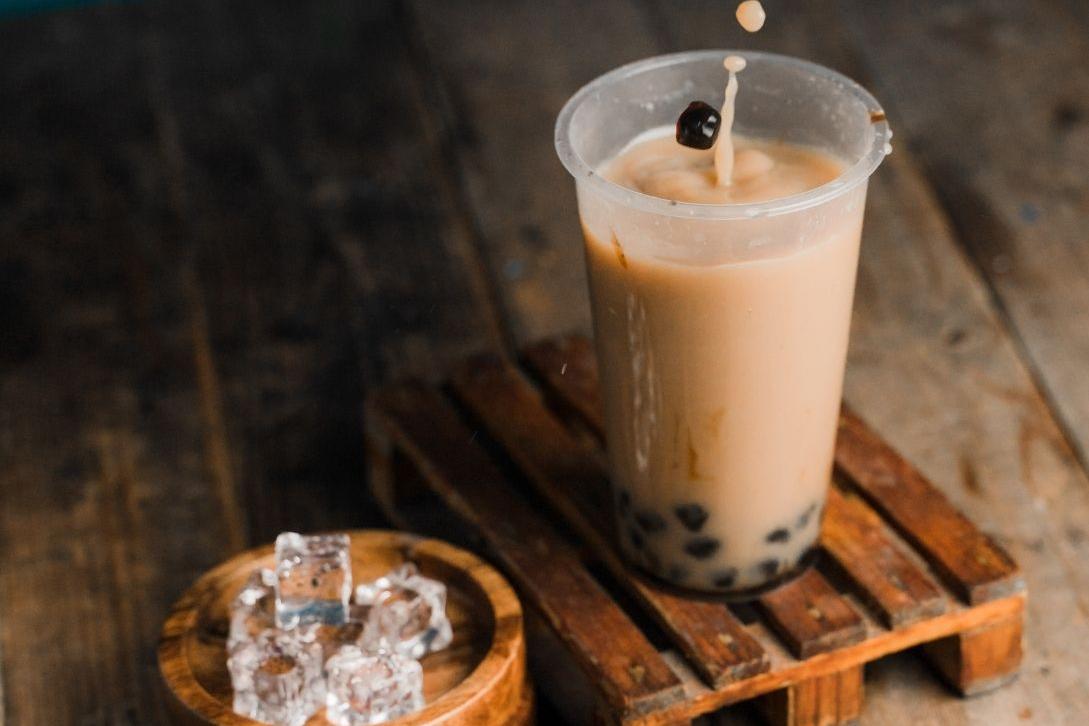 British
If you fancy taking tea with the Queen, Parramatta has plenty of high tea experiences to tick all the royal boxes. Ground yourself in British colonial history with the high tea experience at Lachlan's Old Government House, enjoy cosy tea room vibes and a nearby rose garden at Gatehouse tea rooms. Chocoholics will enjoy the locally-made chocolate treats that help make up the Adora high tea. If you love native Australian ingredients, the Bells Road Social's high tea is inspired by Aussie botanicals. PARKROYAL and Novotel offer up the full royalty experience with plenty of delectable treats.