Southeast Asian restaurants in Parramatta
Nothing takes you into the Southeast Asian tropics like eating the delicious, aromatic food of this beautiful and diverse region.
Superstar's of South East Asian Cuisine
Parramatta's global cornucopia of restaurants includes some superstars when it comes to satisfying, mouth-watering Southeast Asian cuisine. Find local gems serving up a range of options including Thai, Laos, Vietnamese, Indonesian, Singaporean, Malaysian and Filipino food. 
Here are our top picks for restaurants in and around Parramatta serving up delicious and authentic Southeast Asian cuisine.
Temasek
Devoted diners come from far and wide to taste their way through the menu at Temasek in the centre of the Eat Street area.
The menu is certainly an A-B-C of Singaporean-Malay specialties such as oyster omelette, laksa, Hainanese chicken rice and, of course, glistening char kway teow rice noodles, and these are all served with flair and flavour.
Don't forget some coconut rice and beef rendang for the ultimate in richness and fragrance, paired with flaky roti bread to mop up that incredible sauce, or pop in for a well-priced lunch special if you're just looking to dip your toe into Temasek's world.
 
71 George Street, Parramatta | 9633 9926 | contact@temasekrestaurant.com | Facebook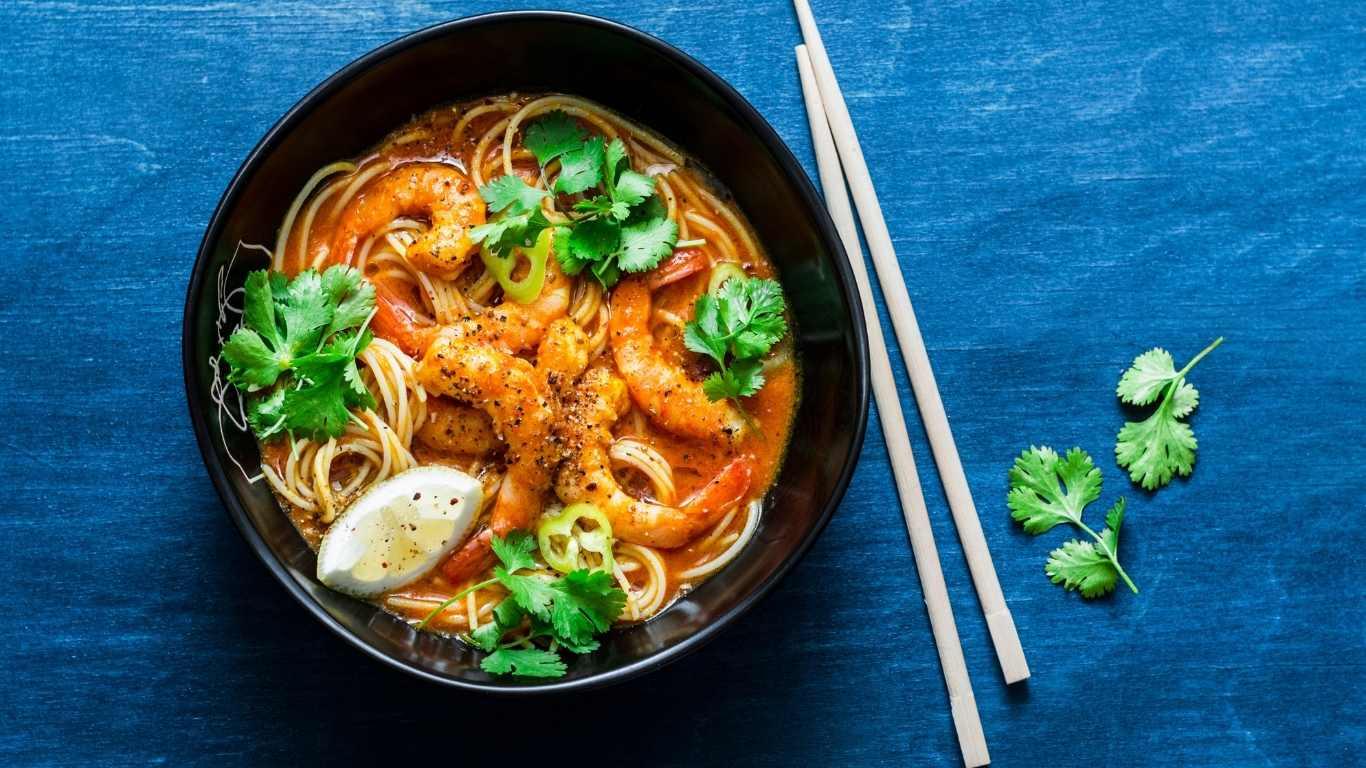 Pappa Rich
For those trying Malay food for the first time, the easy going chain restaurant Pappa Rich is accessible in so many ways.
Firstly, it's part of the shopping wonderland that is Westfield Parramatta and thus makes a great lunch stop, and secondly, the menu is just as accessible. The food remains authentically Malay, though, with a wide array of roti combos (both sweet and savoury options), satay, laksa and noodle dishes spoiling customers for choice.
For something different, pop in for a thick slice of bread andkaya (coconut jam) or condensed milk with a soya milk drink or a teh tarik tea –it͛s a real Malaysian shopping tradition!
Shop 2185A/159-175 Church St, Parramatta | 9633 3387 | Facebook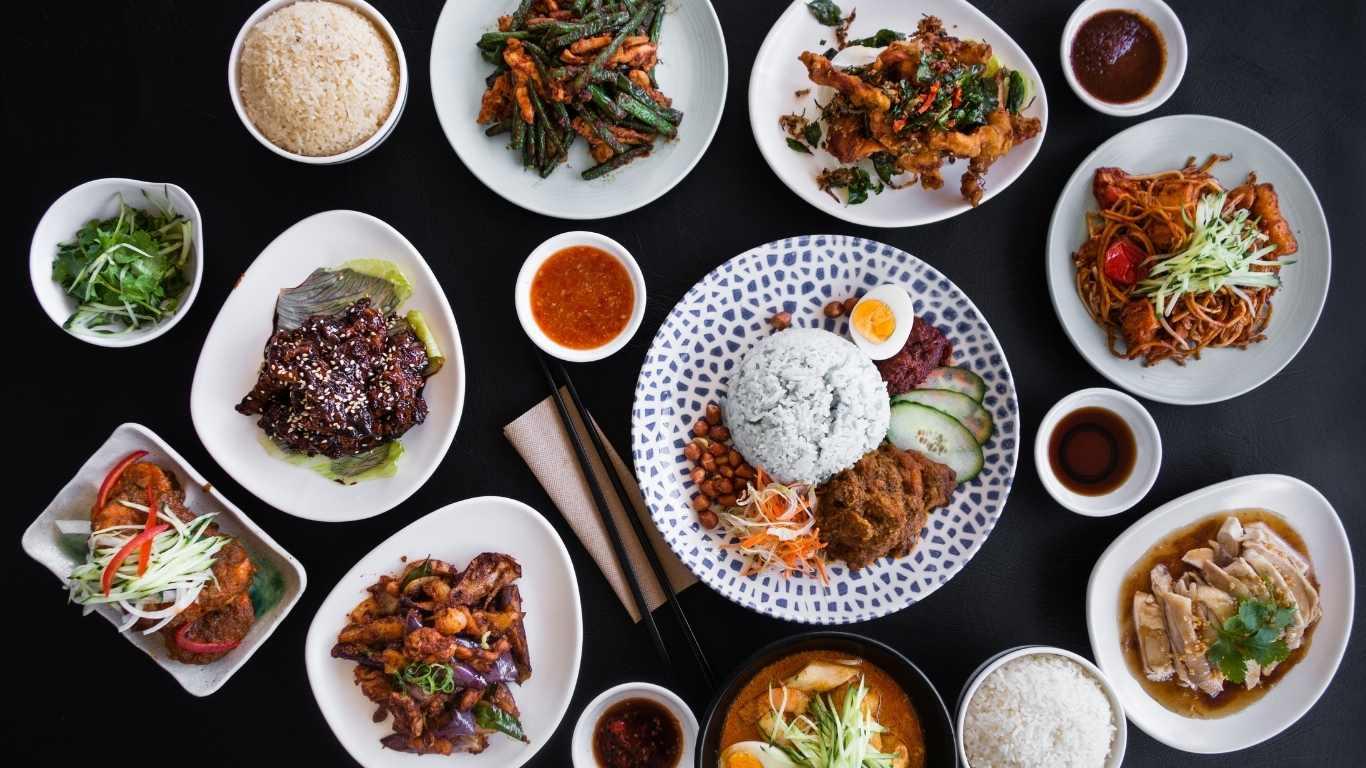 Estelita's Filipino Kusina
Fun, bright and bold as the Filipino cuisine itself is this exciting new addition to the Eat Street foodie scene.
Estelita's Filipino Kusina offers a great location to sit in and enjoy your favourite Filipino dishes like Adobo (pork cured in vinegar, soy sauce and spices) or a delicious Sinigang prawn soup.
Offering the best of the bunch of Filipino chicken, pork, beef and seafood dishes you can also pick up pancit (noodle) and kanin (rice) dishes. Ideal for a quick lunch or a tasty, no-frills dinner spot or indulgent take-away. Don't miss out on a classic Filipino sweet treat like halo halo (cold dessert made from shaved ice and condensed milk) or ube (sweet purple yam topped with coconut).  
319 Church St, Parramatta |  0428 452 396 | Facebook |Instagram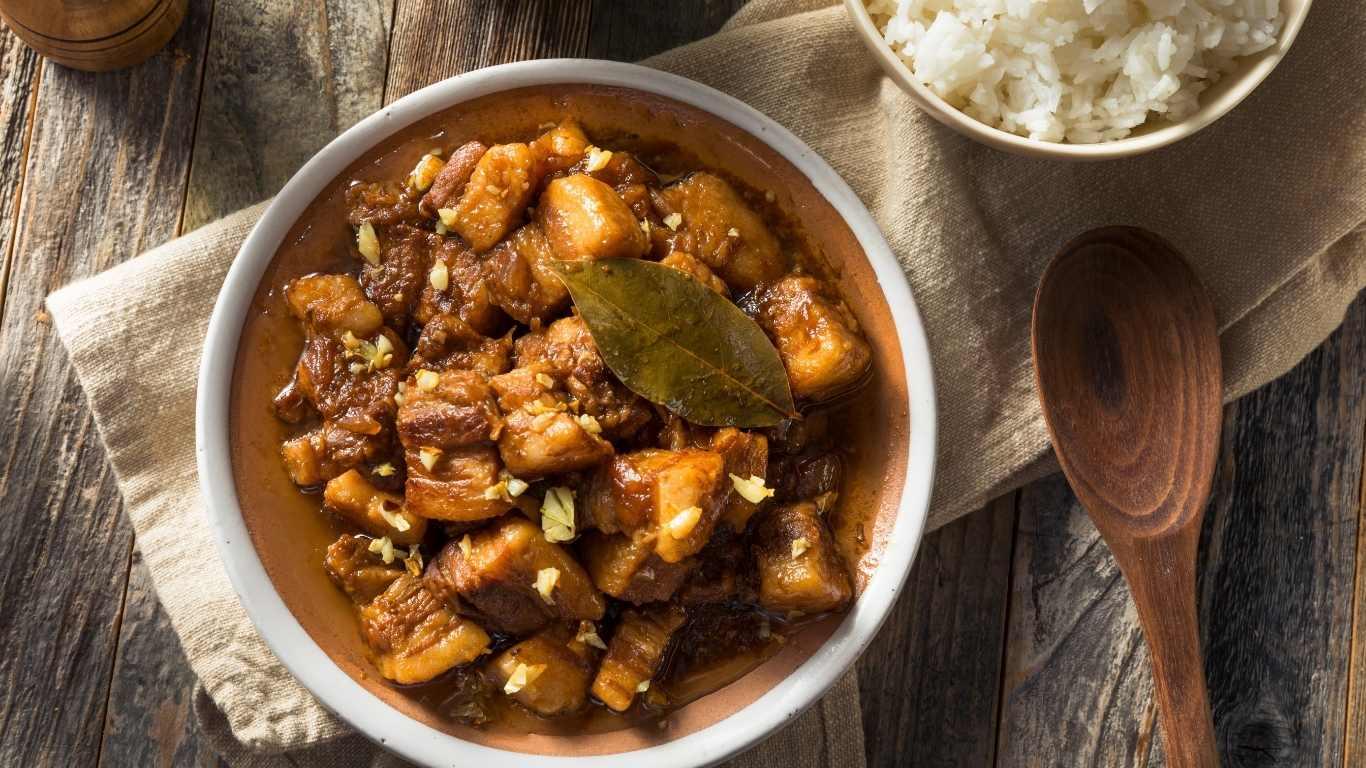 Thai Garden House
In this cute, welcoming cottage in North Parramatta, head chef Salong Khammountry whips up delicious dishes based on traditional recipes. His cooking is so good, he scored Best Thai Restaurant in the Sydney Metropolitan Area at the 2013 Restaurant and Catering Industry Awards For Excellence.
Among the creations not to be missed at the Thai Garden House are deep-fried barramundi salad with apple or mango, red onion, fresh herbs and hot chilli-lime dressing; and honey soy duck with onion, mushroom and steamed greens. Try some of their monthly specials created with the freshest in-season produce.  
526 Church Street Parramatta | 9683 1288 | Facebook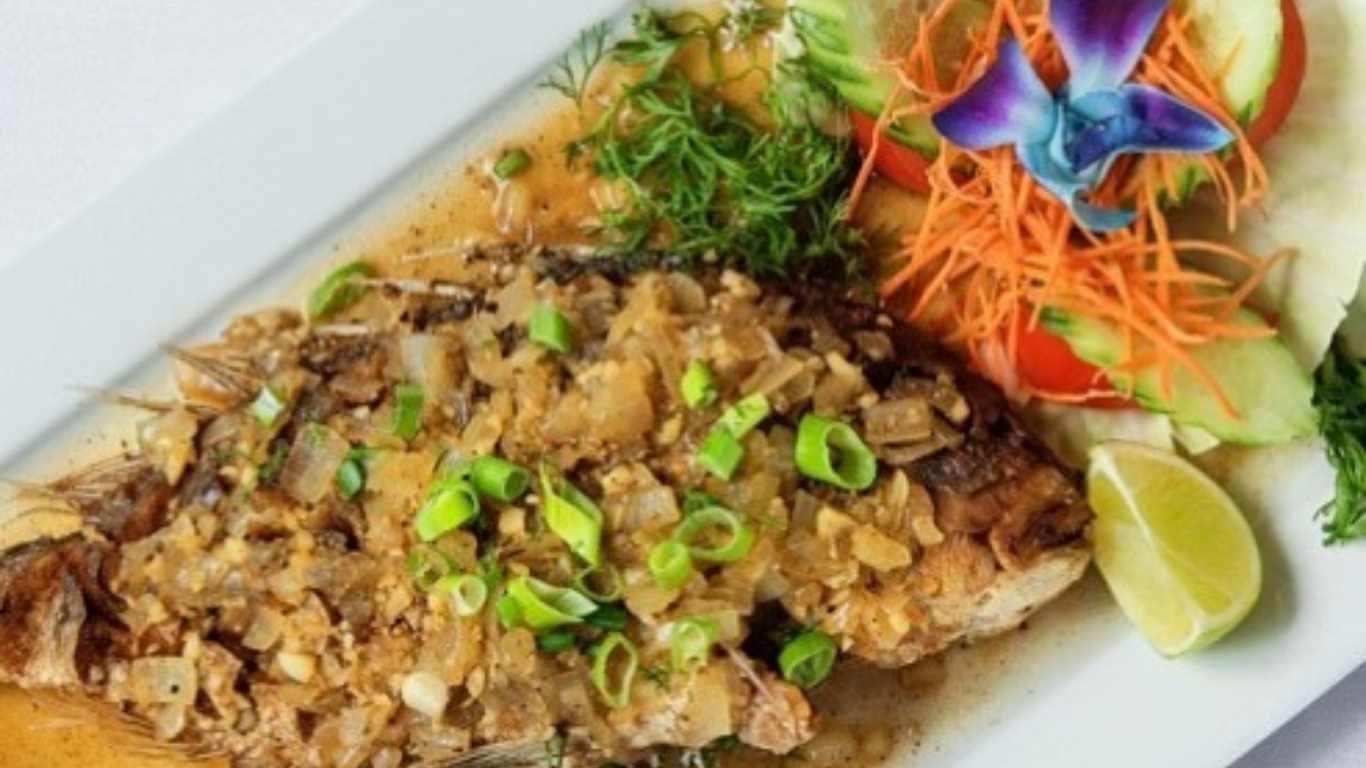 Baan Chiang
A couple of kilometres downstream from the Parramatta CBD, in the laid-back suburb of Rydalmere, is Baan Chiang, an unpretentious, family-run restaurant, dotted with vases of fresh flowers and placemats embroidered with elephants.
There's space for just 20 or so, which means it's a good idea to make a booking, especially on weekend nights. The menu is big on signature dishes, such as meang kham (betel leaf filled with prawns, ginger, apple, lemon, chilli, coriander, peanuts and house-made sauce), larb ped (roast duck salad with red onion, shallots, chilli, lemon, mint and coriander) and a distinctive take on spicy soft shell crab.  
390 Victoria Road Rydalmere | 9638 6332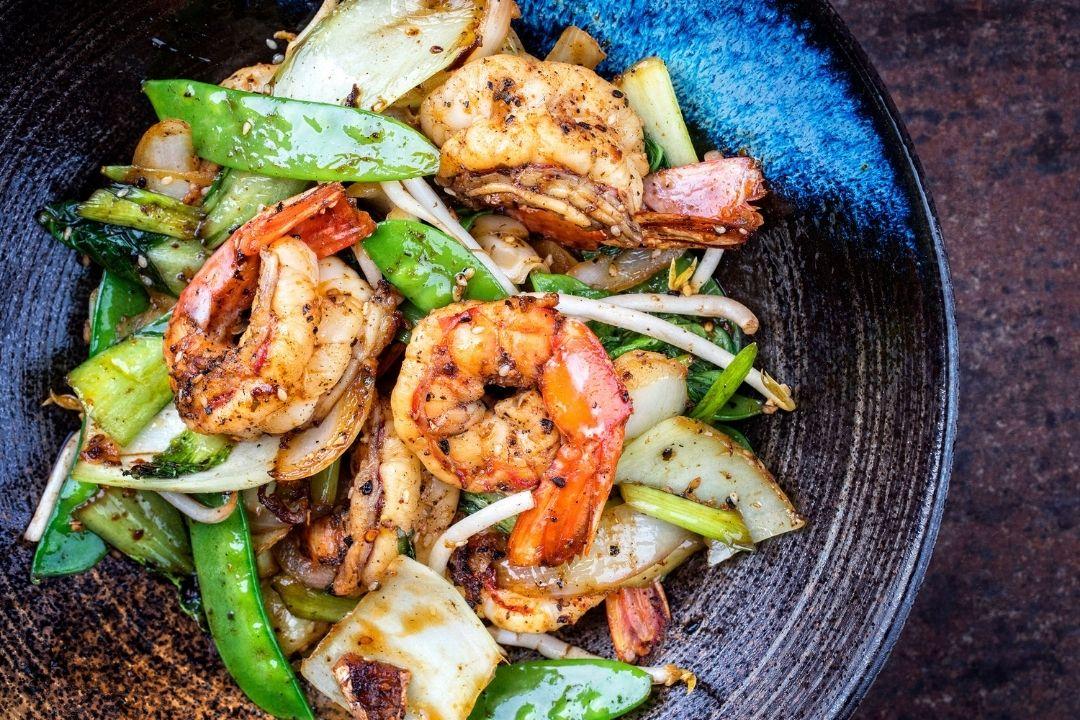 Holy Basil
With waterfront views, Holy Basil is a showcase of Thai and Laos food which is a distinctive cuisine dominated with fresh herbs and spices, and a delicate balance between sweet, sour and spicy.
Located directly across from Riverside Theatre, Holy Basil is a great spot for dinner and a cheeky cocktail before catching a show. Be sure to order their signature dish, fresh crispy snapper with a mango salad dressed in the special Holy Basil dressing.
Shop 5 (Meriton Altitude) 330 Church St, Parramatta | 9056 2789 | Facebook | Instagram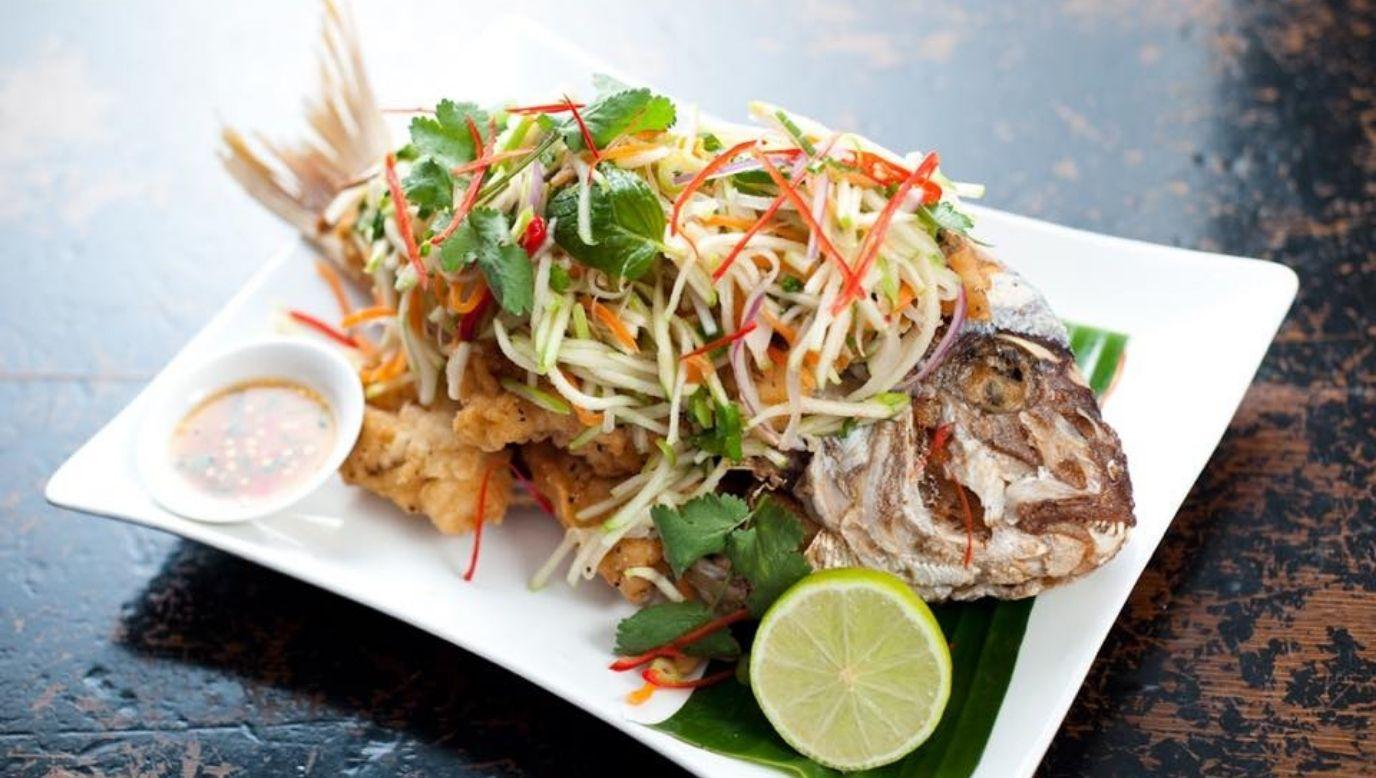 In The Mood For Thai
If you, like this George Street restaurant, believe it's always the right time for a fragrant massaman curry, Thai milk tea or crunchy spring roll, this is the place for you. The relaxed dining atmosphere and ice-cold Asahi on tap make it a great option to stop by and enjoy a meal with friends.
They serve up all your favourite Thai classics but if you feel like something a bit different, you can't go wrong with their deep-fried barramundi or papaya salad with soft-shell crab. 
3/52-60 George St, Parramatta