Discover Winston Hills and Northmead
Just a short drive from Parramatta CBD, urban explorers can visit vibrant cafes, colourful playgrounds, explore native bushland and winding waterways.
You local neighbourhoods uncovered
Northmead and Winston Hills are two bustling suburbs North of the Parramatta CBD where urban explorers can visit funky cafes, friendly pubs and colourful playgrounds – in between exploring native bushland and winding waterways.
Eating and Drinking
Cafe Els
Adventurers in Winston Hills should begin at Cafe El's, a light-filled space overlooking parkland at the entrance of Winston Hills Mall. Head chef Matt Elbayeh, who runs the eatery with his mother, Ezmerelda, trained as a chef at El Phoenician, his father's Lebanese restaurant in Parramatta. Here, he serves generous, flavour-packed dishes, such as the triple stack of buttermilk pancakes with Nutella, strawberries, hazelnuts and ice cream. Within the mall, Matt's culinary escapades continue at El Burger, co-owned with brother Josh. Locals queue for tasty creations – from El Cheesy, think house-made beef patty, American cheese, pickles, tomato sauce and American mustard to the El Porkie with mouth-watering fennel-infused pulled pork with crackling, apple cabbage minted slaw and El sauce.
Winston Mall, 64/180 Caroline Chisholm Dr, Winston Hills | 9624 7595 | Facebook | Instagram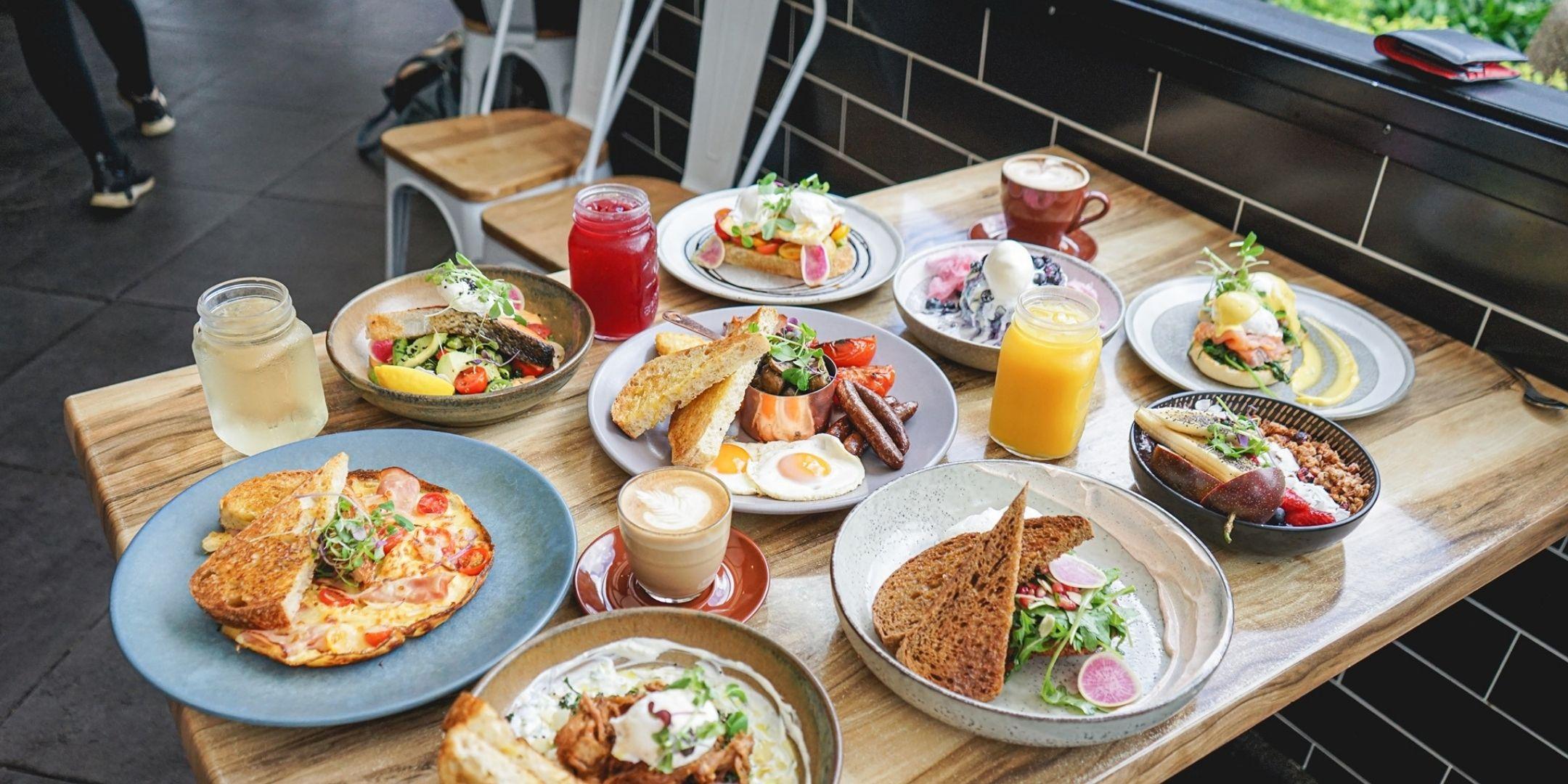 The Winston
Next door to Cafe Els is local pub The Winston, a beautiful collection of bars and courtyards that seamlessly blend interior with exterior. In winter, enjoy the stunning fireplace; outside, louvred roofs cover Japanese-inspired pavilions that open into the surrounding garden. The drinks list includes craft beers, creative cocktails and boutique wines, while the menu offers gourmet pub classics, burgers and more.
170 Caroline Chisholm Drive Winston Hills | 9624 4500 | info@thewinston.com.au | Facebook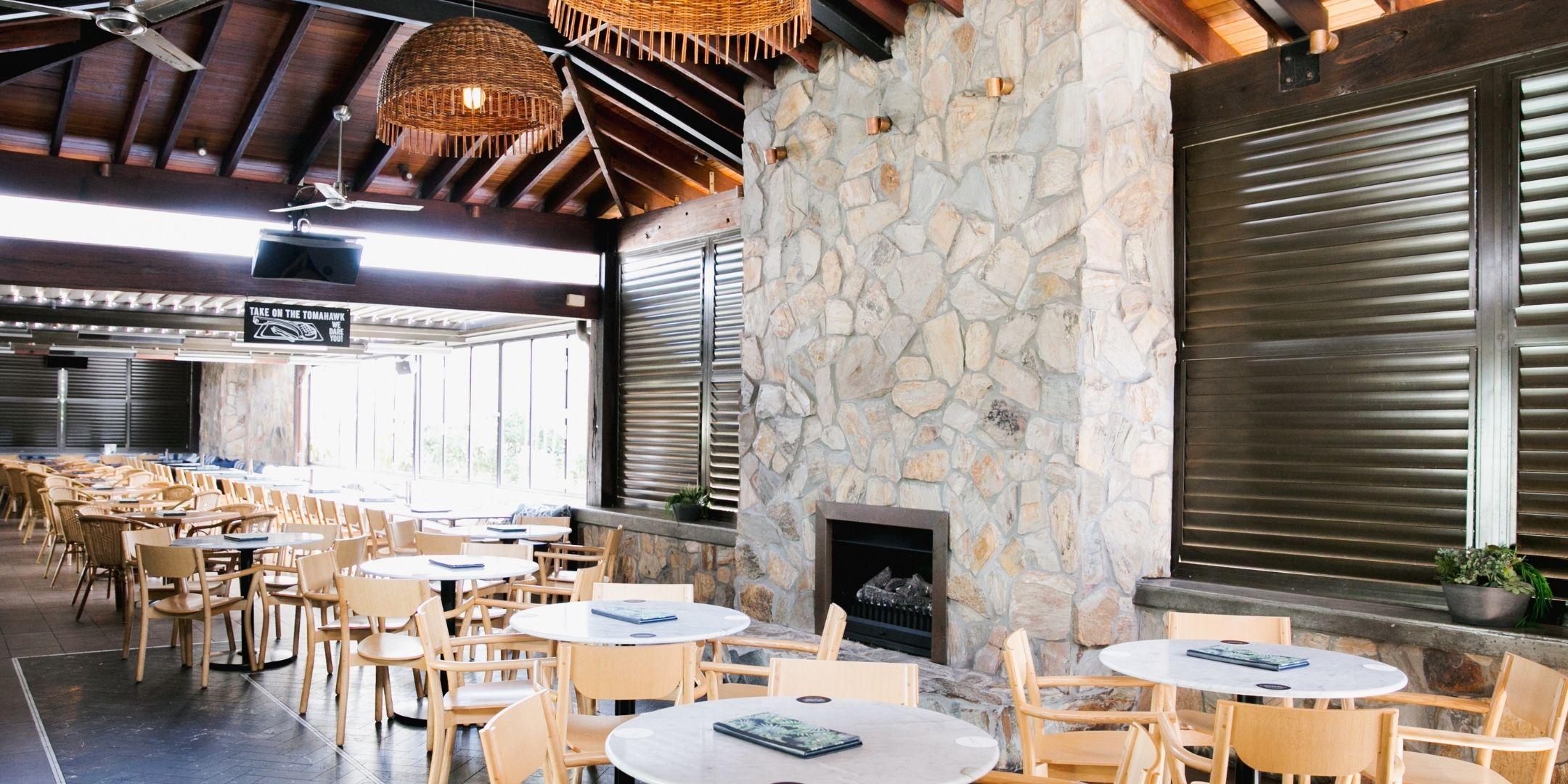 XS Espresso
In Northmead, the place to start the day is XS Espresso. Tucked away among mega-stores, just off Windsor Road, this pendant-lit, greenery-splashed hideaway dishes up mountainous, Instagram-famous brekkies and lunches. The Big XS Breakfast includes eggs, bacon, chorizo, potato gem, haloumi chips, avocado, spinach, tomato relish, garlic aioli and sourdough toast, while the Volcano Shake comes loaded with Nutella, Oreo, coconut, ice cream and warm chocolate soufflé.
9A, 2 Windsor Road, North Parramatta | 9890 9229 | info@xsespresso.com.au | Facebook | Instagram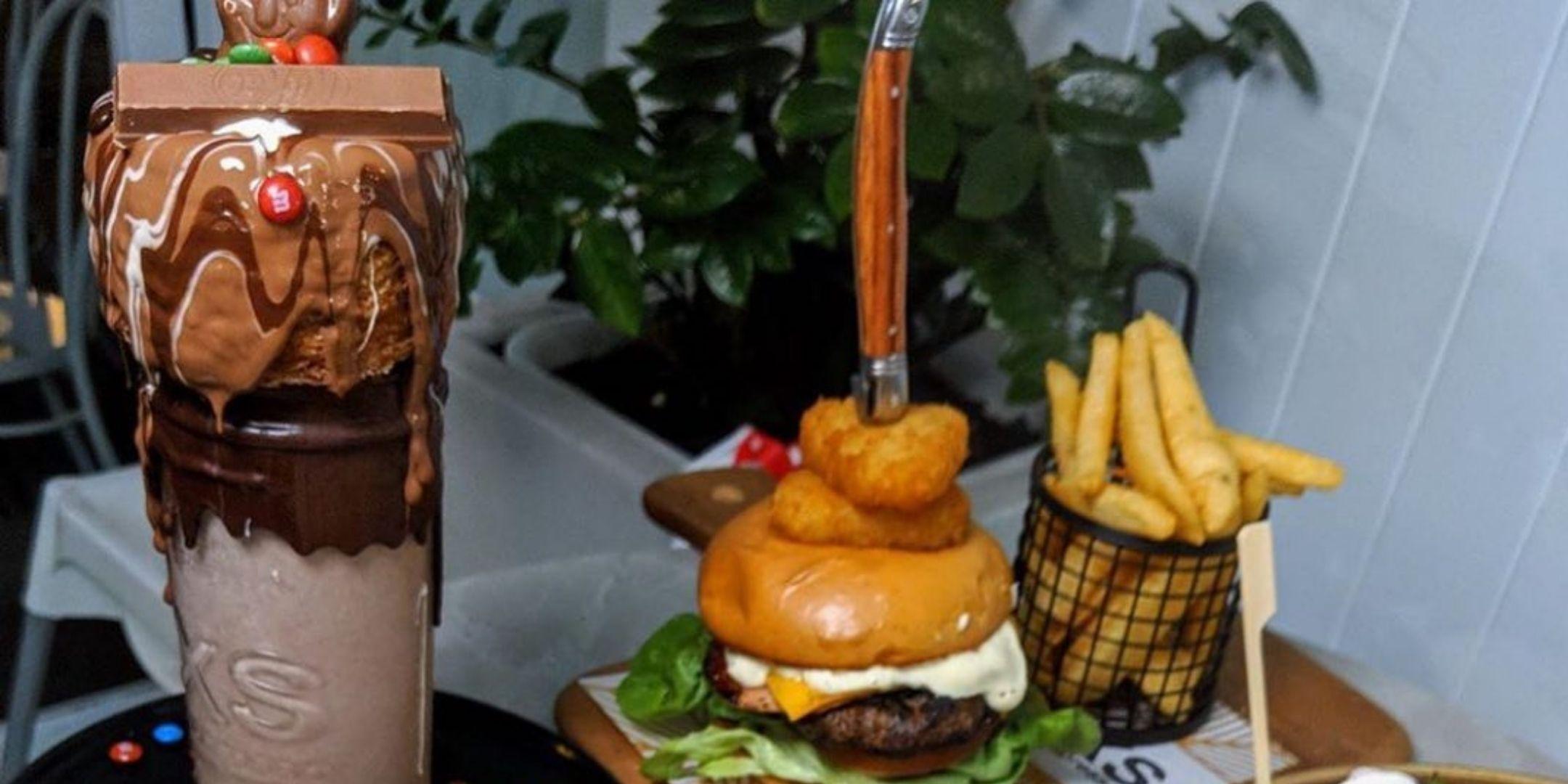 Chisholm Centre
The best-kept secret by locals of Winston Hills, the Chisholm Centre is more than your average neighbourhood centre. Located just up the road from Lions Park, the Chisholm Centre is anchored by three fantastic eateries – Bagel Bakery Café , My Hao Vietnamese and Chookalicious gourmet takeaway - who between them can cater for a wide range of tastes for breakfast, lunch or dinner.
Caroline Chisholm Drive, Winston Hills
Hidden Bushlands
Not obvious at first glance are the area's many swathes of bushland, where walking trails meander through endangered forests and alongside creeks.
The 5.4-kilometre Pemulwuy Loop, starts at Moxham Road, Northmead, following Toongabbie Creek for much of the way and passing red gums and blue gums, where possums, microbats and native bees make their homes.
East of Moxham Road extends Water Dragon Way, a 2.3-kilometre return walk that hugs Quarry Branch Creek, taking in several quarries that provided sandstone for Parramatta's first buildings. 
For rainforest and river flats, keen walkers should conquer the Murri-Yanna Track. Beginning at Whitbred Place, North Rocks, this eight-kilometre journey sticks (mostly) to Darling Mills Creek, sharing territory with Eastern water dragons, powerful owls, grey-headed flying foxes and Eastern Bentwing bats, before finishing at Heidi Place, West Pennant Hills.
North Rocks Dam is a hidden surprise amongst the bushlands and lies roughly along the Murri-Yanna Track in Bidjigal Reserve, between Loyalty Road in North Rocks and Windsor Road in Northmead. 
Playground and Parks
Winston Hills and Northmead are home to no fewer than 26 parks and reserves. Across the road from Cafe El's lies Caroline Chisholm Park, with a playground catering to children aged one-seven and four tennis courts. A bigger collection of play equipment is at Caber Park, packed with sandpits, swings, slides, basketball courts and cricket nets, while Bruce Cole Reserve's playground backs onto Cumberland Plain Woodland.
On rainy days or to celebrate kids birthday's, families flock to the Ultimate Family Fun Centre in Northmead, to run wild in Australia's largest indoor play centre. There's an enormous foam pit, a slip and slide, a network of trampolines, dodgem cars, a climbing wall and a bunch of games, including giant ten-pin bowling, air hockey and ping pong tables.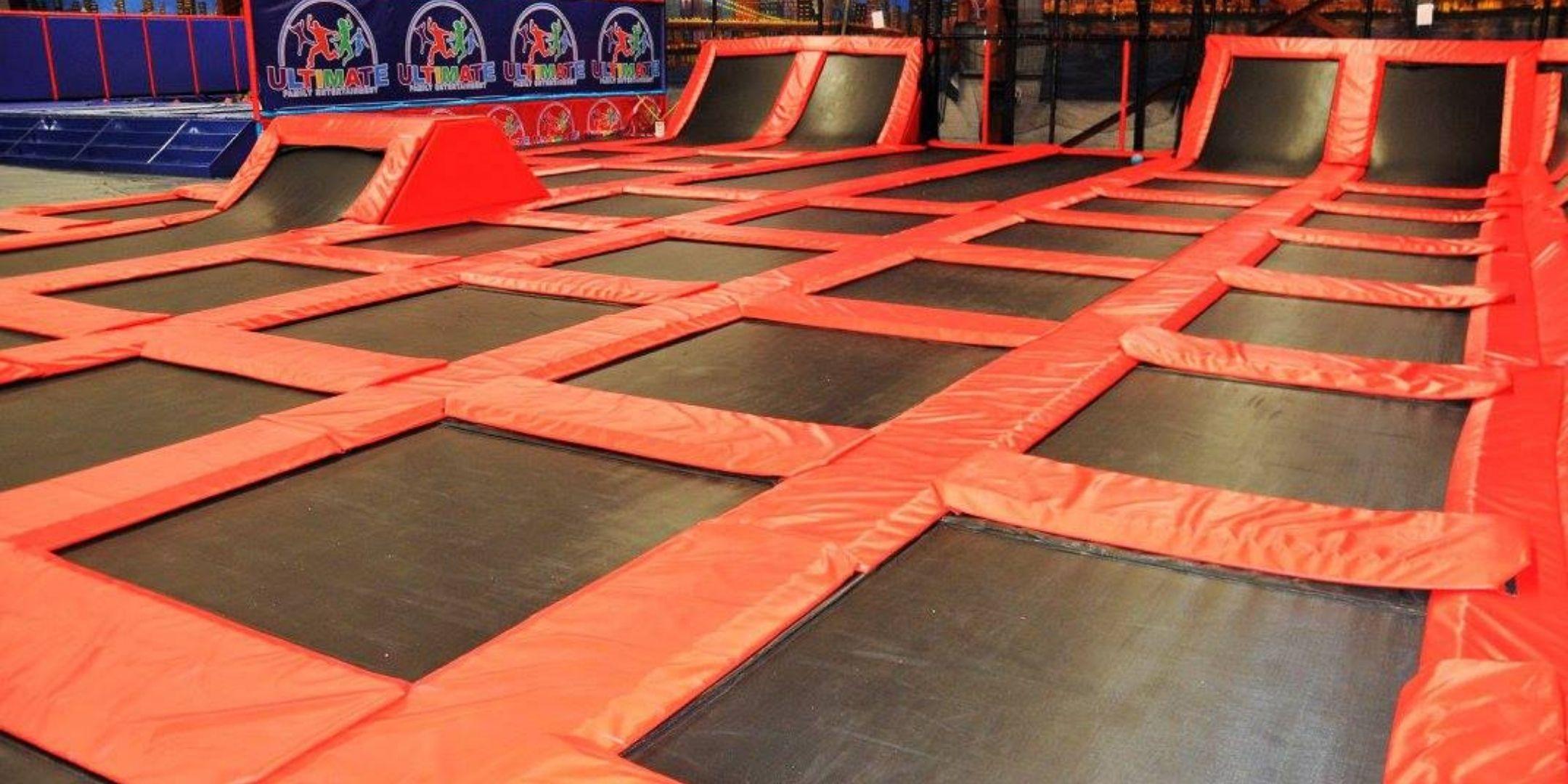 History
In the late 19th Century, the undulating hills north of Parramatta provided fertile land for orchards and vegetable gardens. British settlers experimented with crops, testing their potential in the Australian climate. However, as farming gave way to development in the mid-20th century, the bustling communities of Northmead and Winston Hills grew.
For more history on these regions, visit the Parramatta History and Heritage website.