Parramatta Square
A visionary, world-class landmark and destination in the heart of the Parramatta CBD, Parramatta Square is the essence of Parramatta's transformation as Sydney's central city. 
Revitalising Parramatta's CBD
One of the largest urban renewal projects in the country, the $2.7 billion Parramatta Square redevelopment
is the essence of Parramatta's transformation as Sydney's central city. 
It is revitalising Parramatta's city centre with six new buildings, premium office space, a refurbished town hall,
multi-level retail and linked by 6000 square metres of public space. 
It will bring investment opportunities to the area as people meet, trade, shop, dine, learn,
celebrate and connect at Parramatta Square.
1 Parramatta Square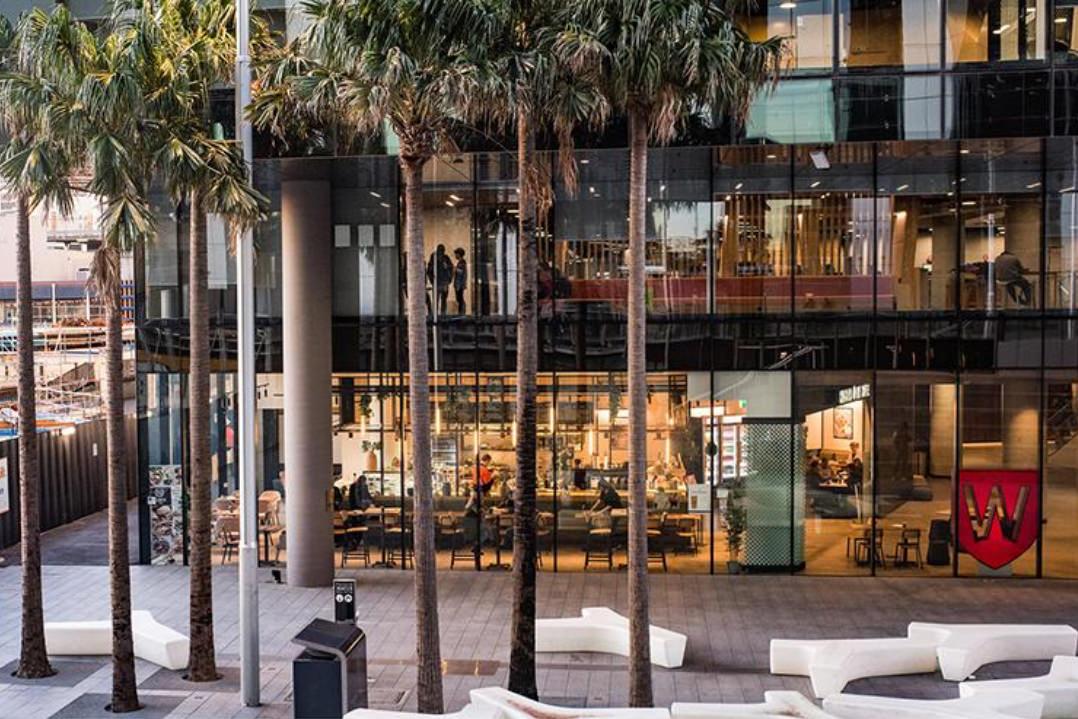 1 Parramatta Square
Western Sydney University
The $220 million Parramatta city campus for Western Sydney University opened in 2017. It's home to 10,000 students from the School of Business. Designed to promote close relationships with the business community, this has allowed Western Sydney University to expand and leverage its research expertise, and expose students to unique learning and career opportunities.
3 Parramatta Square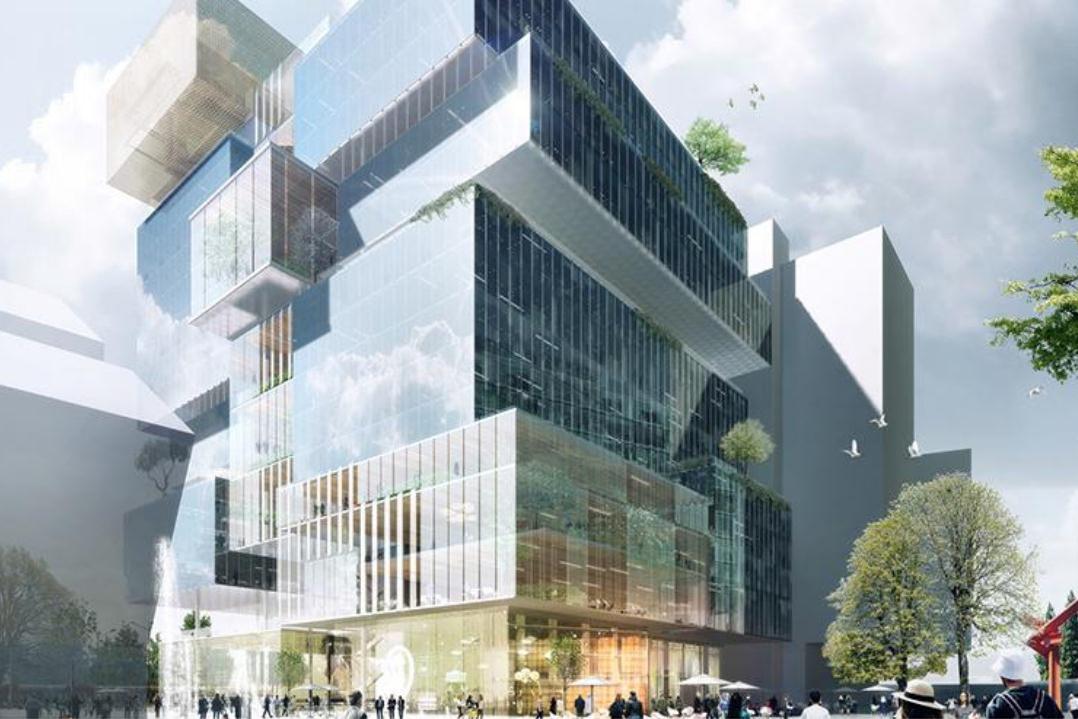 3 Parramatta Square
National Australia Bank 
3 Parramatta Square is a 17-level building with more than 45,000 square metres of commercial space. National Australia Bank's Western Sydney office is 3 Parramatta's main tenant with a 15-year lease. NAB welcomed its staff into its new Parramatta location in August 2020.
4 Parramatta Square
4 Parramatta Square
Multiple Government Offices
4 Parramatta Square offers commercial space, a business and events centre, a child care centre, and a range of dining options - from cafes to fine dining - that will flow into the outdoor space. Several NSW Government departments lease space in the new tower. 
5 Parramatta Square
5 Parramatta Square
City of Parramatta Civic Building
5 Parramatta Square will be the new civic and community heart for the City of Parramatta and will extend above the historic Town Hall. It will feature a community centre and library.
With the external design completed, 5 Parramatta Square is expected to be complete by mid 2022. Get the latest project news on 5 Parramatta Square.
6 and 8 Parramatta Square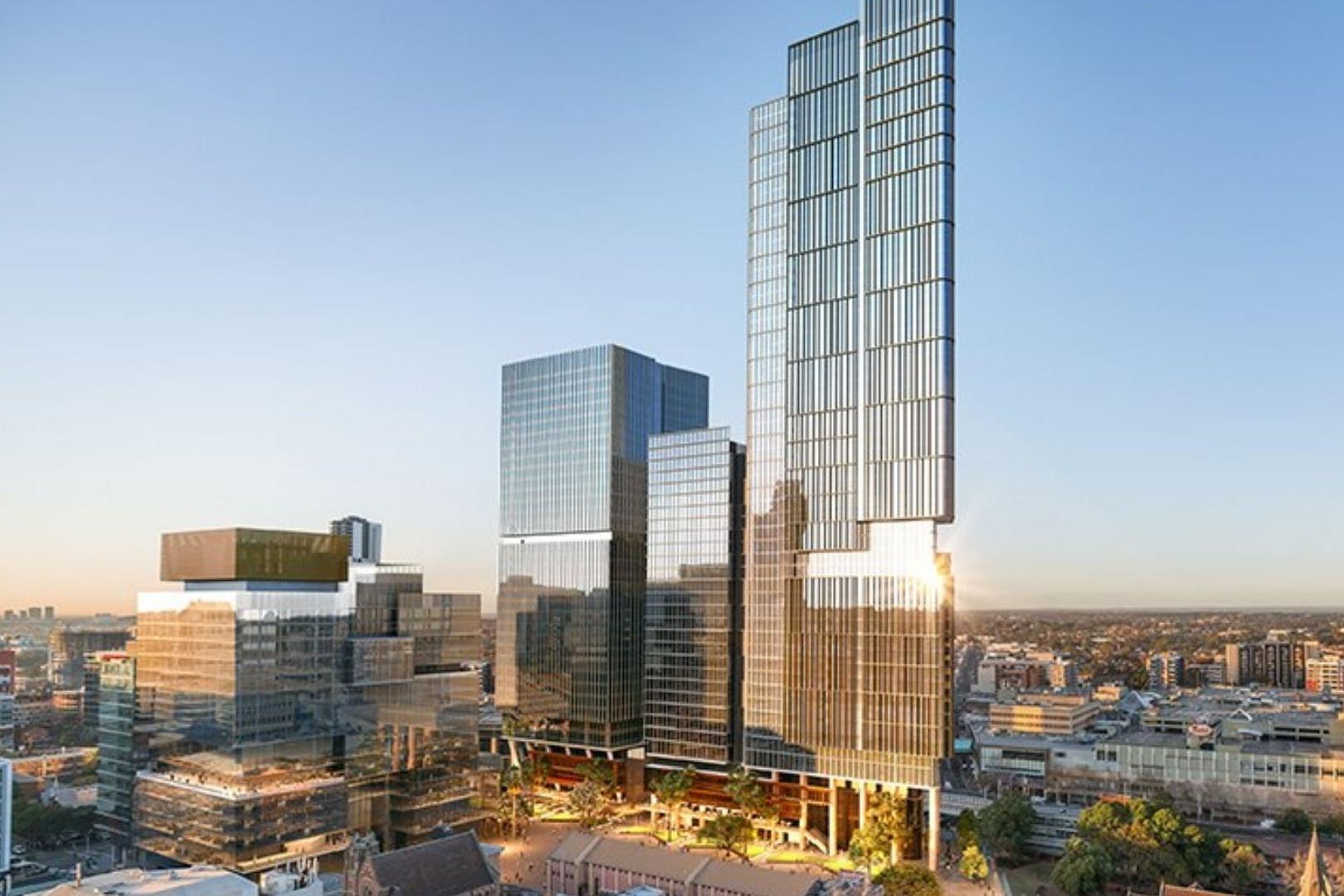 6 and 8 Parramatta Square
Australia's Largest Commercial Office Tower
6 and 8 Parramatta Square will provide a combined 124,000 square metres of commercial floor space over 50-storeys. It's set to become Australia's biggest office tower. Two NSW government departments have secured long-term leases across these two buildings, bringing 4200 workers to the Parramatta CBD.
6 Parramatta Square is expected to be complete by August 2021, 8 Parramatta Square by April 2022. 
 
Public Domain
Public Domain
A world class mixed use recreational space
Parramatta Square's public space will be a lively and engaging connection between the world-class buildings that surround it and the thousands of residents, visitors and workers who will utilise the space every day. Two new iconic Australian public artworks that celebrate Parramatta's storied past will take pride of place in Parramatta Square. The public domain will be completed in stages and is the centrepiece of Council's plan to transform its public spaces to support the projected 35,000 new residents by 2036 and 83,000 new workers by 2041.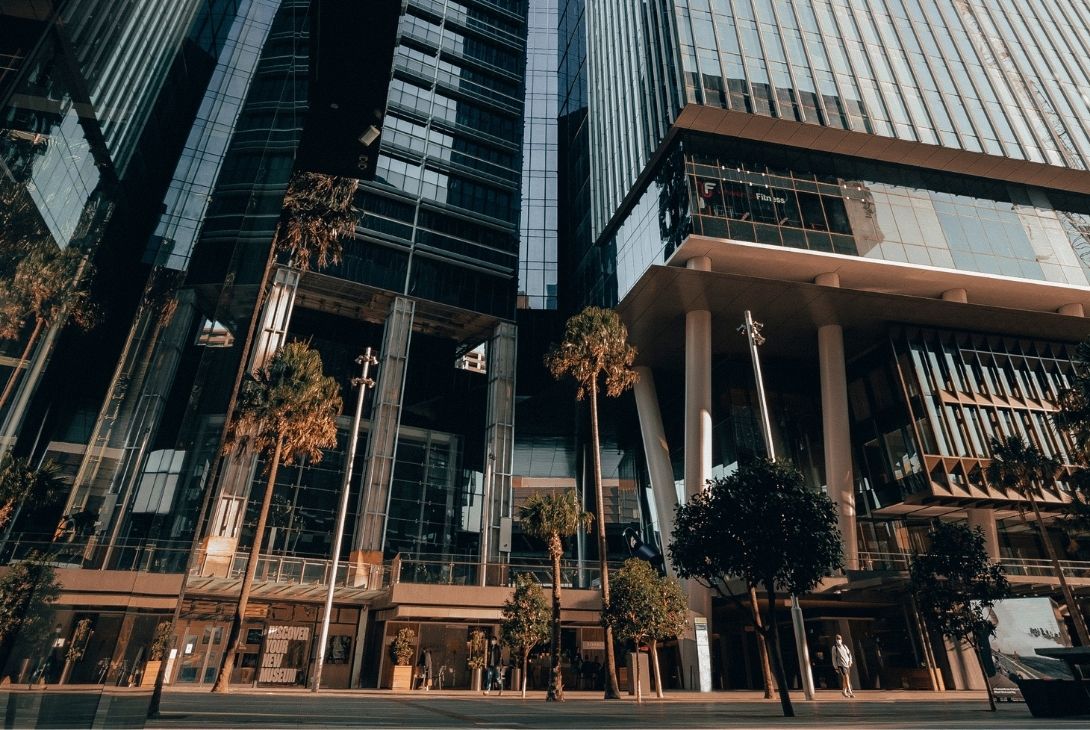 Premium Office Space
Parramatta has the highest occupancy rate of any office market in Australia and a number of big-name government and commercial tenants are already slated to move into the new office space at Parramatta Square. The total development is expected to accommodate up to 23,000 employees.
By 2022, Parramatta is expected to surpass North Sydney as the third-largest office market in Sydney, with 1 million square metres.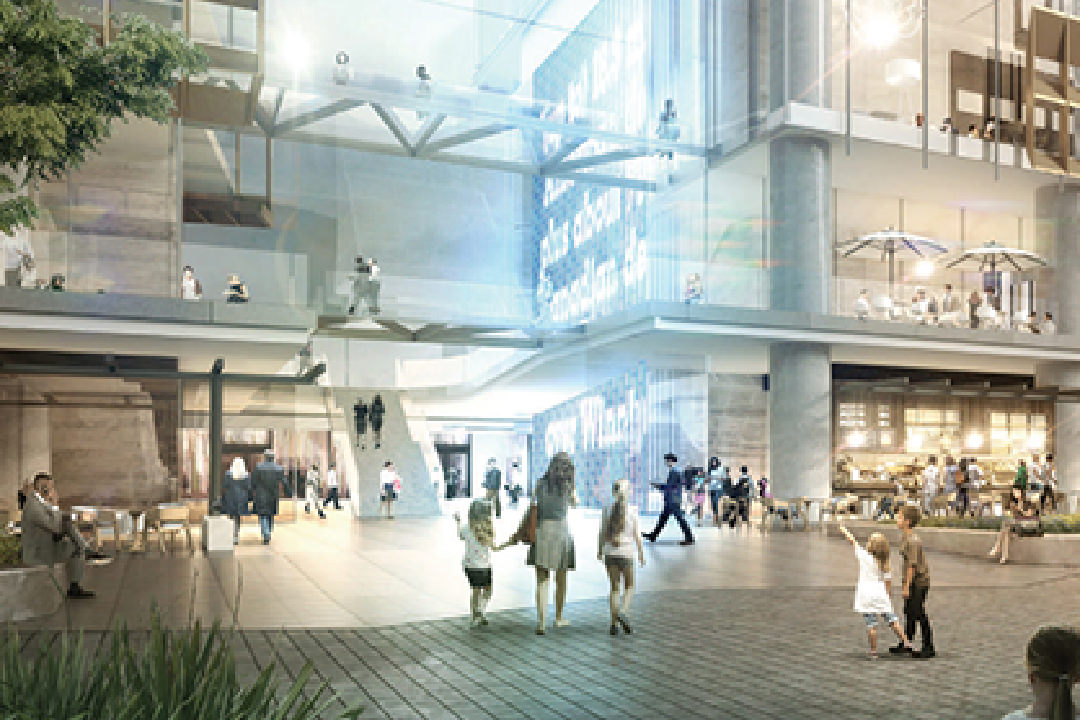 Transport near Parramatta Square
Fully connected
Trains, buses and ferries connect the Parramatta CBD with Sydney CBD and the wider metropolitan area. Parramatta CBD is well-connected by public transport. Parramatta train station connects directly from the station to Parramatta Square via seamless single-level access.
Council runs the free Parramatta Shuttle Bus around the CBD, including a bus stop within easy walking distance of Parramatta Square.
Parramatta Square Car Park is now open! Located on the corner of Smith & Darcey Street, this new car park is conveniently located for visiting Parramatta Square's restaurants and businesses. It offers 24/7 access, accessible parking, ticketless and cashless convenience, and competitive short-stay pricing.  
Stage One of the Parramatta Light Rail project will run 12km, connecting Parramatta CBD to Westmead and Carlingford. Stage One will be operational in 2023. Currently undergoing an upgrade, Parramatta Wharf upgrade is just a few blocks away from Parramatta Square.  
The Parramatta CBD is also well-connected to major arterials, including the M4 Motorway, Great Western Highway, Windsor Road, Pennant Hills Road and James Ruse Drive. 
Let's start a conversation    
Our team is here to answer your enquiries and connect you with the right people. Get in touch today to find out more.