Social infrastructure
The City of Parramatta's social infrastructure helps make it the ideal place to live, work, study and play.
Green spaces
With more than 350 beautiful and diverse parks and sports grounds for residents, visitors and workers to enjoy, the City of Parramatta values its green space. It's the City's role to ensure growth doesn't outpace social infrastructure, balancing the needs of the community with a plan that's sustainable and liveable for all.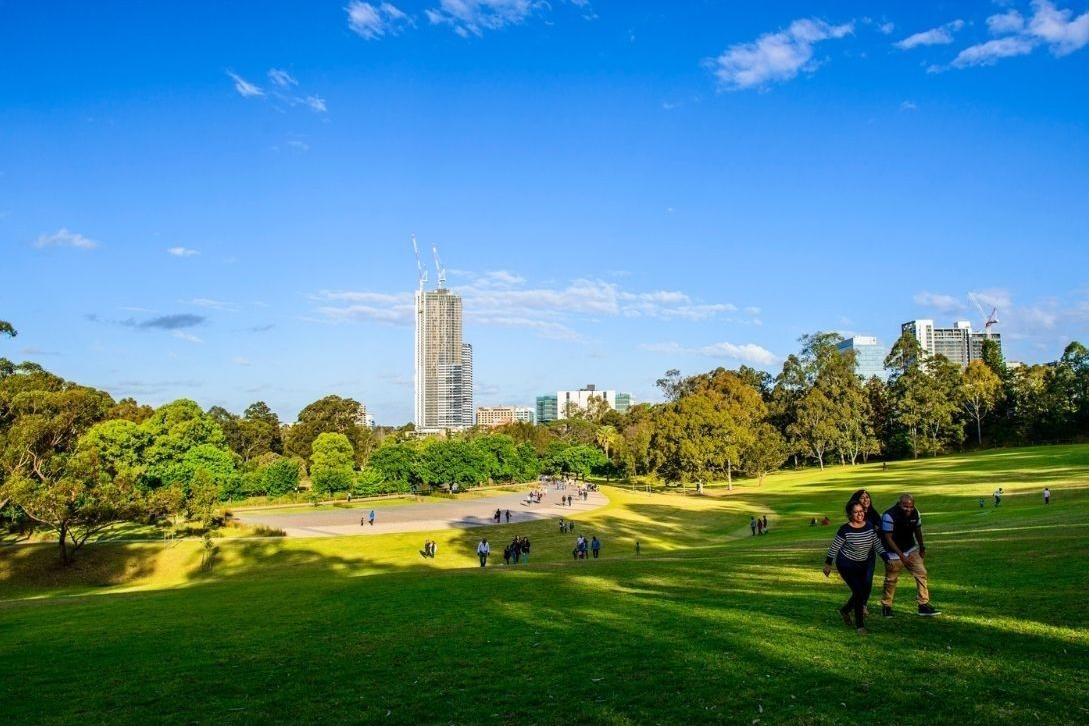 CommBank Stadium
Since its opening in April 2019, CommBank Stadium has cemented itself as Sydney's new home of entertainment and sport. The 30,000-seat venue is attracting a new, ongoing wave of visitors to Parramatta – all of whom are spending money.
Research commissioned by the City of Parramatta Council in 2019 found that CommBank Stadium injects $1 million into the local economy every time a major event is held there. The stadium has played a major role in shaping positive perceptions not only of the stadium itself but of Parramatta as a leisure and recreation destination.
Civic Link
Parramatta's new Civic Link will be a vibrant linear park that connects and activates the City. The new 500-metre-long and 20-metre-wide green centre will be both a physical and symbolic connection between Parramatta Square and River Square and will come alive as a public play and performance space by day and night.
Green spaces
Originally sketched as part of the Parramatta City Centre Lanes Policy in 2010, the Civic Link will emerge as a sequence of shady green spaces through the City. Designed for comfort and climate, the Civic Link will be lined with large trees – providing shady refuge from the summer heat and sunny spaces in winter.
A space for people
Civic Link is a space for people first and foremost and will improve pedestrian and cycle connections to the existing network of streets, public places and transport offered throughout the CBD. Framed by high-quality architecture, and a vibrant laneway network, it will become a destination in its own right, drawing people towards the new Powerhouse Precinct, River Square, Parramatta Square and the Roxy Theatre.
Arts and culture ecosystem
Civic Link will also provide a canvas for visual arts, lights, music and festivals while welcoming people of all ages and abilities to celebrate city life. This will foster a new arts and culture ecosystem within the City, with spaces for new local businesses, small bars, collaborative workspaces and creative industries along the Civic Link's spine.
A gathering place
Key destinations within the Civic Link include the River Link, with its landscaped entrance to the Powerhouse Precinct, and City Play for families with children of all ages. City Stage will provide a gathering place for cultural events and attractions while Smart Hub will offer flexible places to meet, work, share and learn. Civic Place marks the entry point to Civic Link and is part of the first stage delivered with Parramatta Square.
Growing room
The Civic Link plays an important role in realising Sydney's Central City vision. With Parramatta transforming at an unprecedented rate, pedestrian foot traffic is estimated to quadruple in the CBD by 2036. The City of Parramatta is planning for this growth, enabling locals and visitors to interact in different ways with the City's CBD diverse destinations. It complements the liveliness of Church Street and responds to the heritage of George Street and its surrounds. 
Liveable and connected City
Civic Link will set the tone for Parramatta's future as a highly liveable and connected City, and act as a catalyst for further urban renewal in the diverse commercial and civic spaces along its spine. This is an extraordinary opportunity to bring Parramatta to life in creative and dynamic new ways.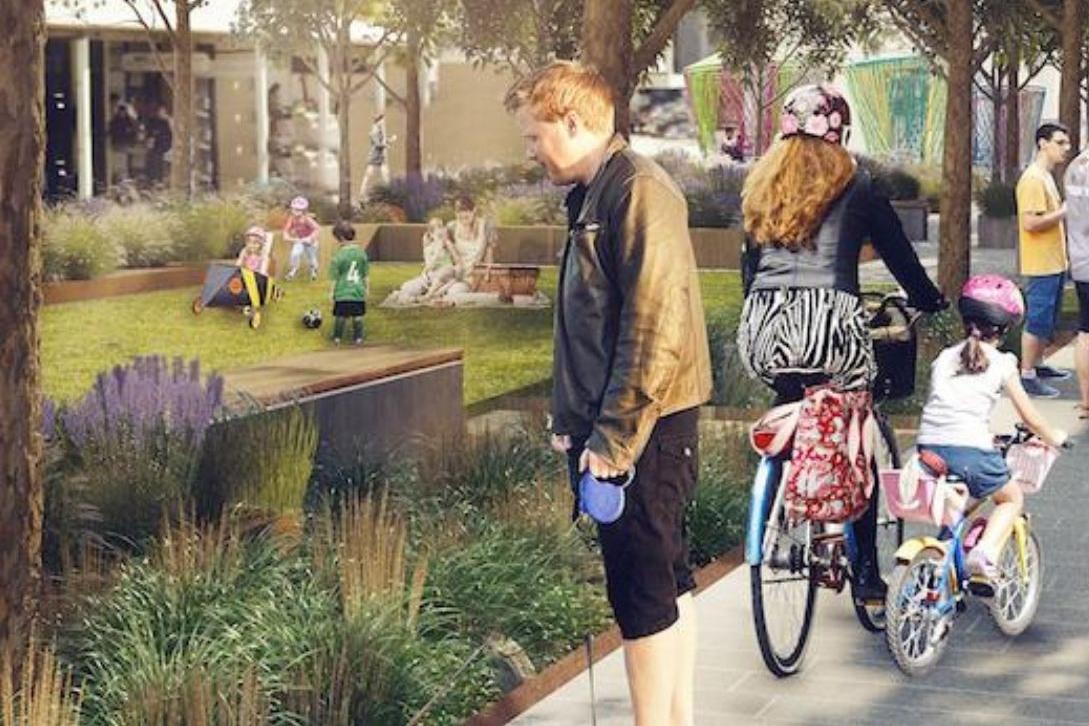 Escarpment Boardwalk
As one of the first projects to be built as part of the City River Strategy, the Escarpment Boardwalk opened in 2021, completing one of the last remaining links on the Parramatta Valley Cycleway. A high-quality river-level connection on the northern foreshore, under the Gasworks Bridge to Charles Street Weir.
Pedestrian access is available from the Boardwalk to both Stewart Street and Macarthur Street via new public stairs. With accessibility and the quality of the experience front of mind, the Boardwalk provides a serene pathway with river views for locals and visitors to enjoy.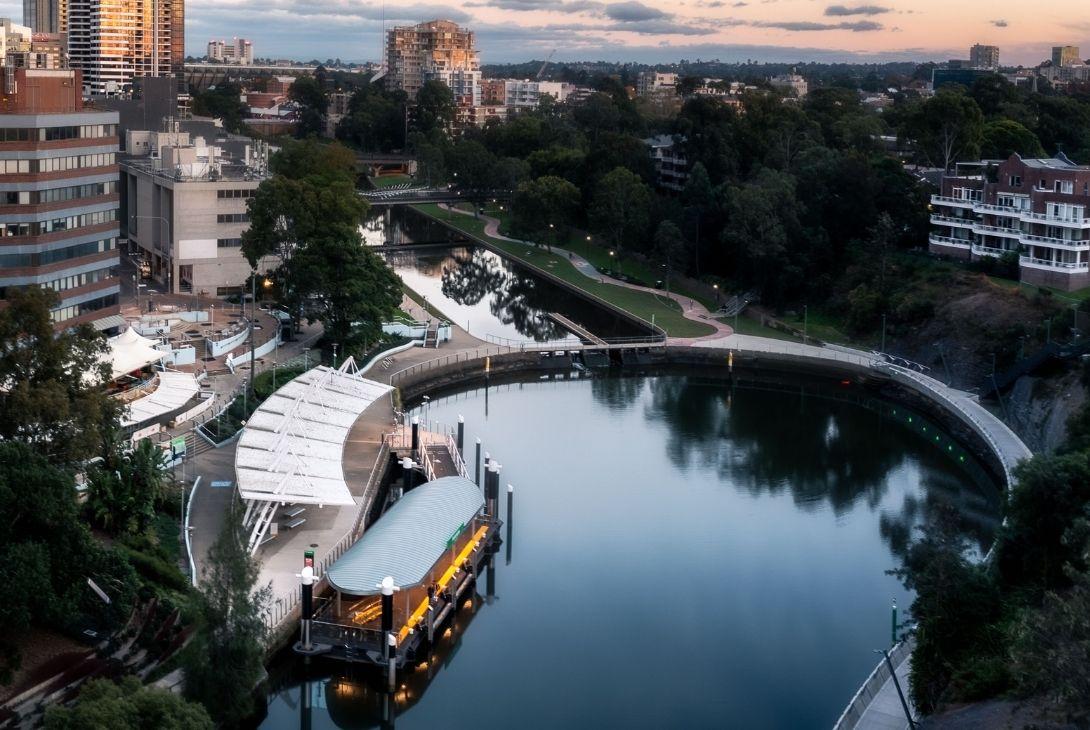 Museum of Applied Arts and Sciences (MAAS)
The Museum of Applied Arts and Sciences (MAAS) is relocating to the banks of the river – right at the core of our Central City. Destined to be a key attraction on the City River, the new Powerhouse Precinct will inspire local and international visitors by showcasing the wonders of technology, engineering, science and design, and their impact on Australia and the world.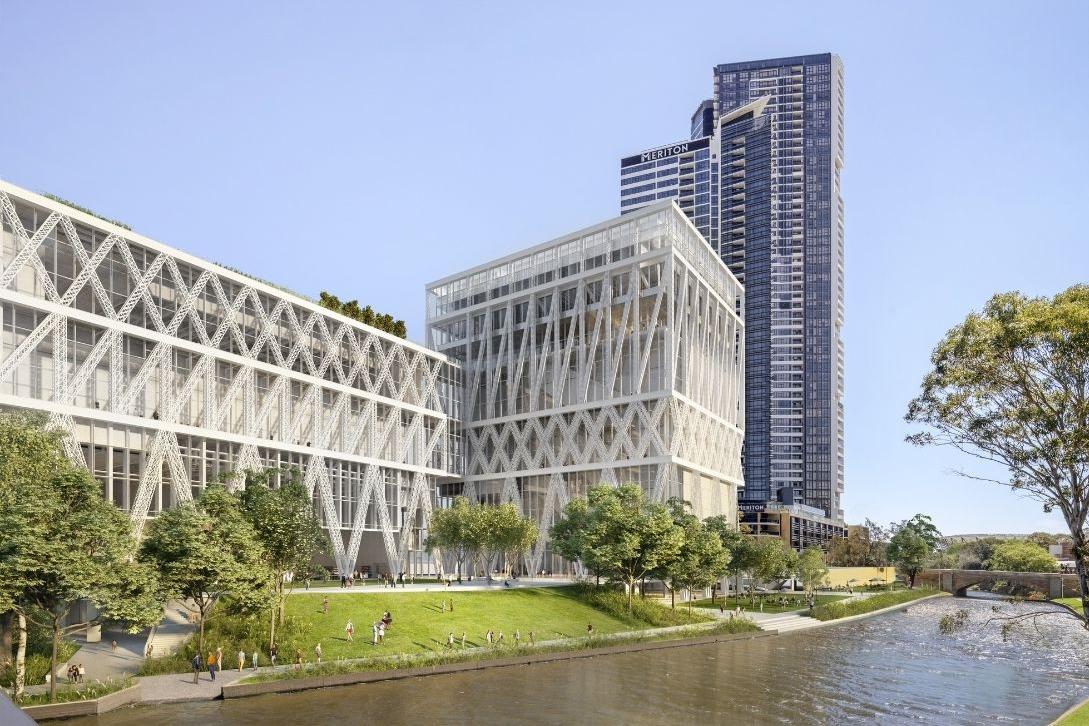 Revitalising Parramatta's river foreshore
As a cornerstone of the City's history, the river acts as a connecting force and a community focal point for people to come together and celebrate all the City has to offer. The green banks of the river hum with activity and unite neighbourhoods through food, art, and learning. Parramatta's City River Strategy honours the importance of the river, and is guiding investment to ensure locals and visitors have the best possible river experience for decades to come.
Complementing the NSW Government's upgrade of Parramatta Wharf, Charles Street Square will create a memorable experience at one of the key gateways to the City. It prioritises accessible public space and provides an impressive ferry arrival. Blending architectural intelligence with the natural world, Charles Street Square will become a great place to meet and gather while providing generous and easy access to the river foreshore for pedestrians and cyclists.
Also in the works is The Lennox, and the redevelopment of the iconic Riverside Theatres – together, they will create an exciting urban and cultural epicentre in the geographic heart of Sydney. With substantial investment and thoughtful design, the banks of the Parramatta River will continue to flourish as a symbol of the City's cultural and historic identity.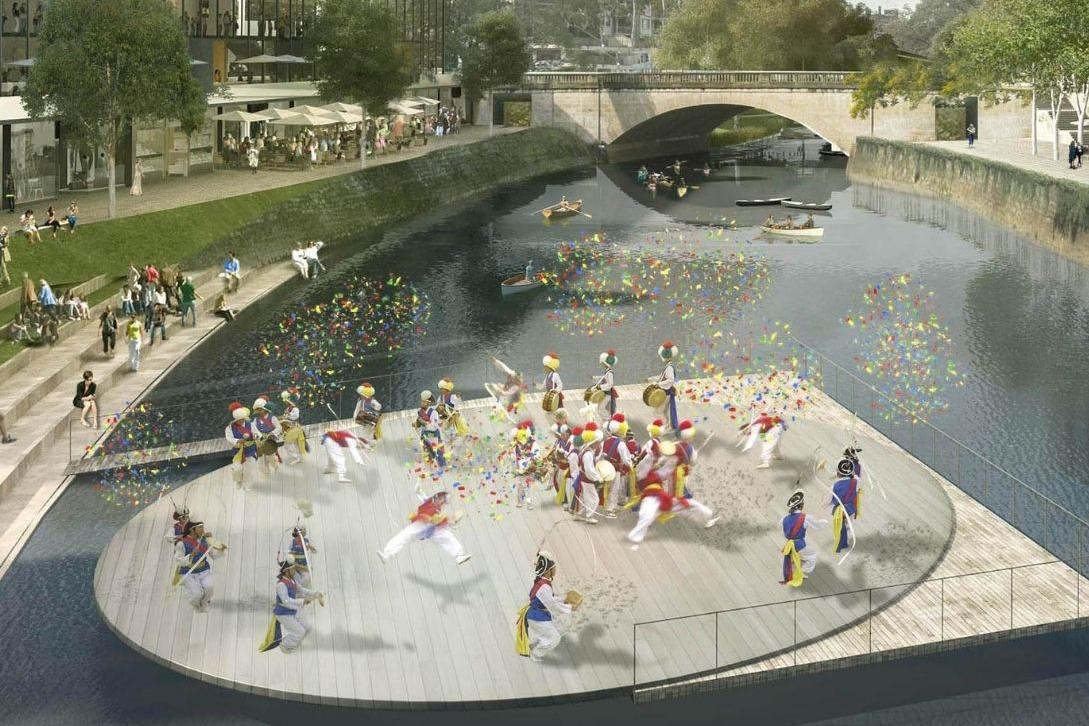 Retail
Iconic retailers and home-grown success stories have the opportunity to capture a greater share of the retail wallet by creating vibrant new retail experiences, while Parramatta's diverse and vibrant culture will draw shoppers from all parts of Greater Sydney.
As a $1.3 billion sector with over 10,000 employees in 2017/18, retail has always been central to Parramatta's success. The relocation of the Powerhouse Precinct alone is expected to bring an additional 1 million visitors per year, on top of the 1.295 million people already visiting Parramatta.
With infrastructure investments such as the Civic Link and Parramatta Light Rail, and the rapid growth of high-rise residential living in the City, increased foot traffic will likely see retail spend continue to soar.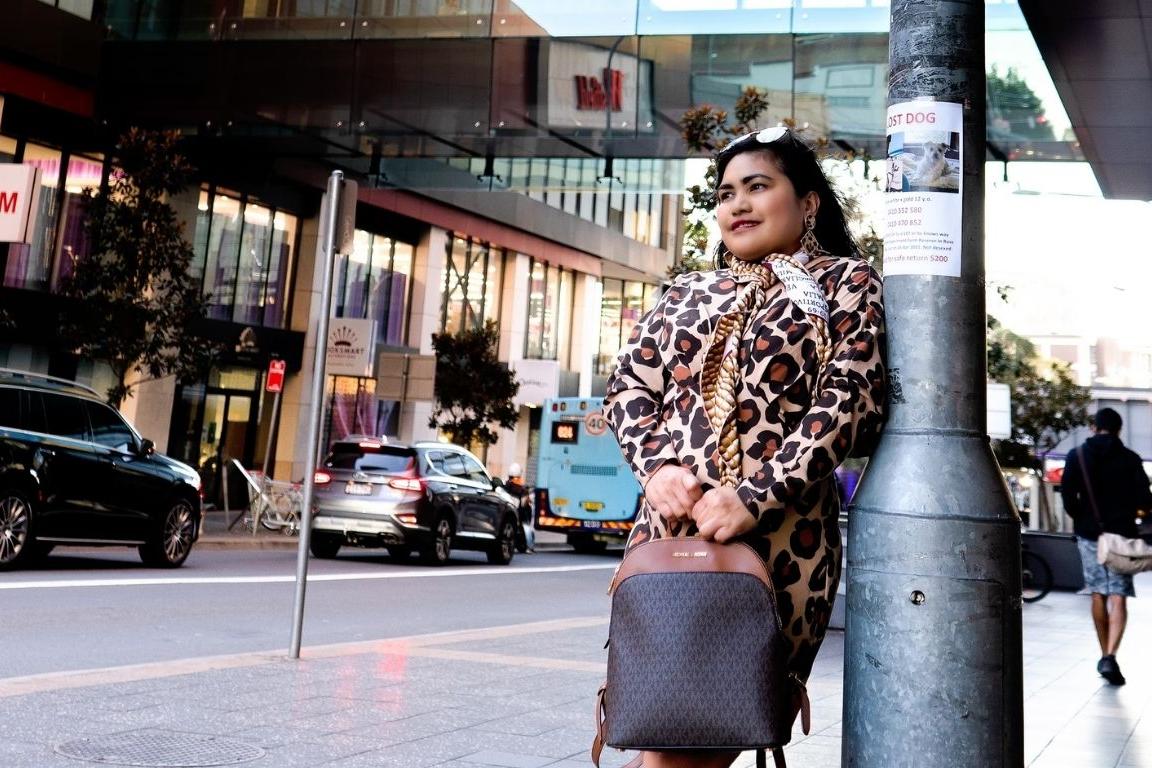 Night Time Economy
This is an exciting time for the City of Parramatta. We are experiencing an unprecedented level of resident, worker, student and visitor population growth and a record level of investment into Sydney's Central City. While we are already the second-largest night-time economy by turnover in Greater Sydney and third-largest in New South Wales, there is still more to do to ensure long-term prosperity and continued investment in our night-time economy.
The Parramatta Night City Framework is here to lay the foundations to transition our CBD into a true 24-hour centre, supplemented with later trading and town centres with a greater mix of things to see, do and explore, meeting the emerging and future needs of our communities.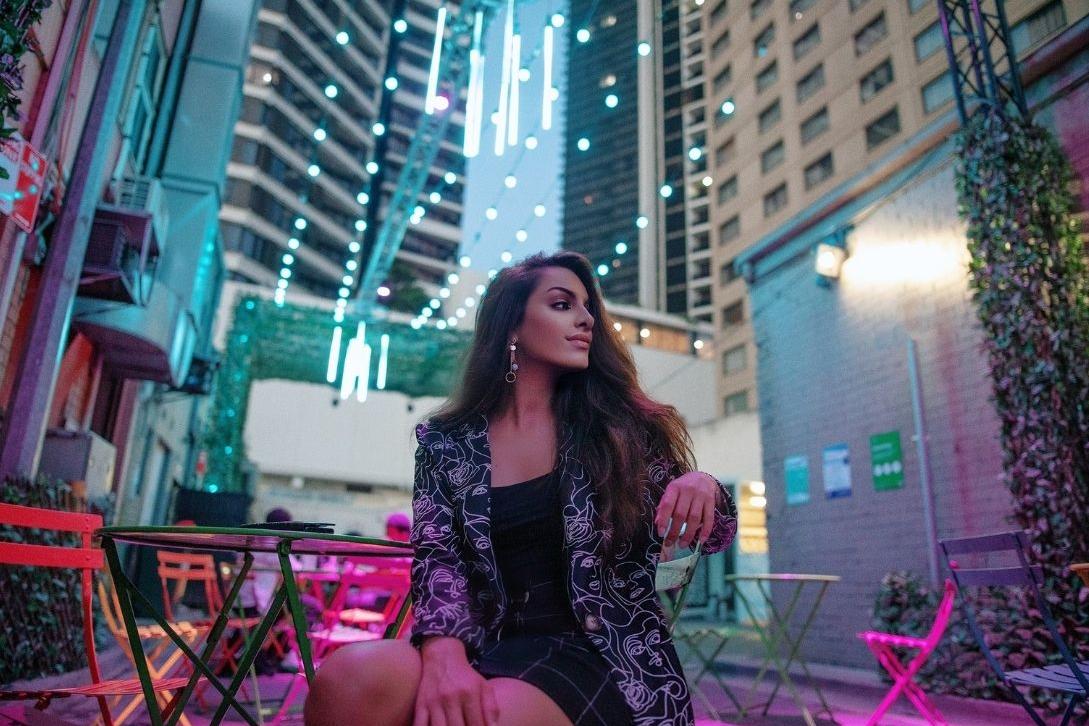 Sydney Olympic Park
Built to host the 2000 Sydney Olympics, Sydney Olympic Park has maintained its legacy as an entertainment epicentre. This sprawling precinct hosts large-scale events such as the Sydney Royal Easter Show, State of Origin, and international sporting fixtures.
Sydney Olympic Park is vast and versatile in equal measure, attracting patrons for music festivals, concerts and conferences, as well as prominent tournaments like the Sydney International. The precinct also holds a special place in the heart of Sydney's sports fans as home turf for sporting teams across four codes of football.