Top playgrounds across greater Parramatta
Families across greater Parramatta really are spoiled for choice when it comes to having an amazing selection of small local parks, neighbourhood parks with great facilities, water parks for a hot summer day and then there are the mega parks that people travel to for a great day out.
Would you believe there are over 350 parks across the greater Parramatta LGA – and that's not including sporting fields. With so many to choose from, planning a picnic, a morning out or a walk to the park can have so many options. City of Parramatta Council have developed a Parks and Reserve search so you can filter exactly what you are looking for either by suburb or feature. 
John Wearne Reserve, Carlingford

With a major upgrade in December 2020, John Wearn Reserve at Carlington has Gone Wild. Celebrating a safari theme, the playground now features large statues of wild animals the fill the park with the sound of monkeys and lions. The whole park is nature based, with the play equipment continues the safari theme into the many play spaces for different ages. More than just a playground, John Wearn Reserve also features a new skatepark, an ampitheatre complete with stage, multi use sports courts and a fenced off-leash dog park.
John Wearn Reserve, 161 Balaka Drive, Carlingford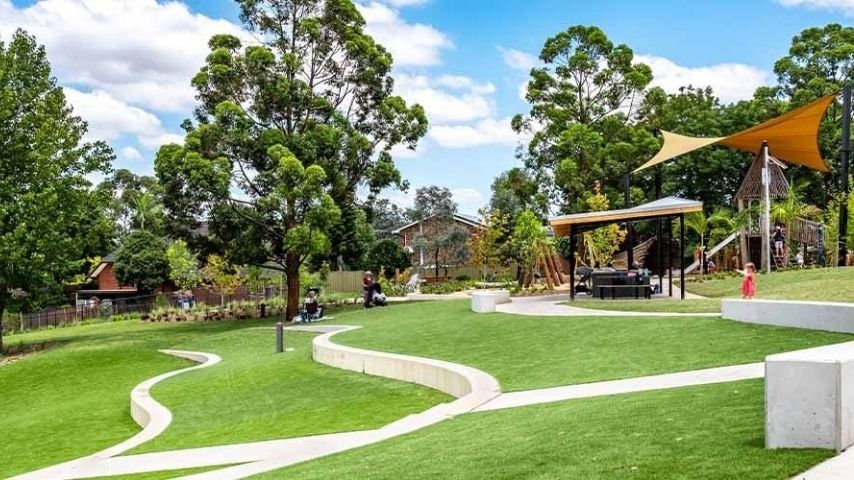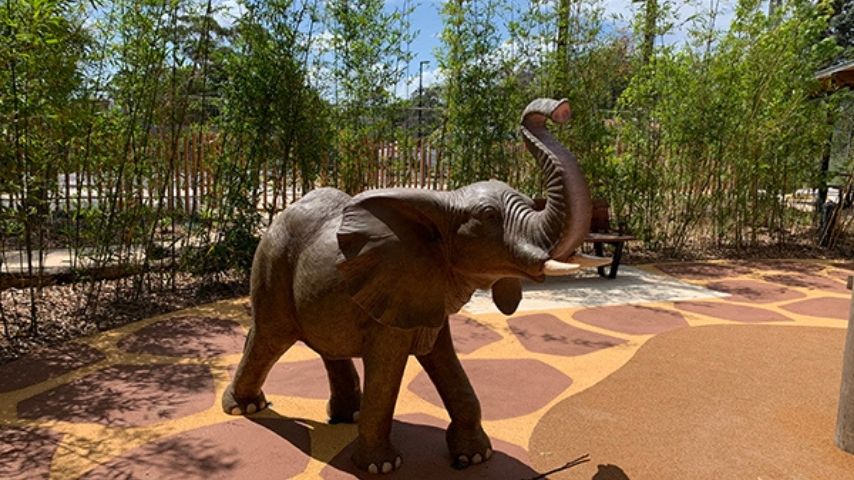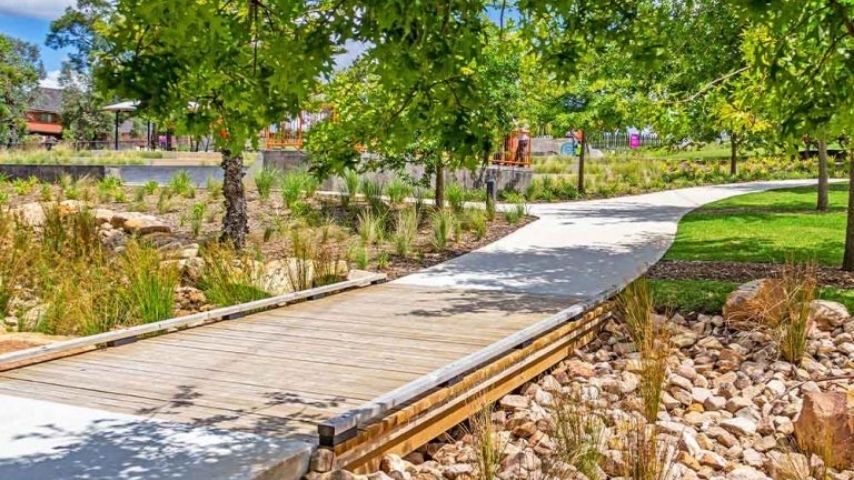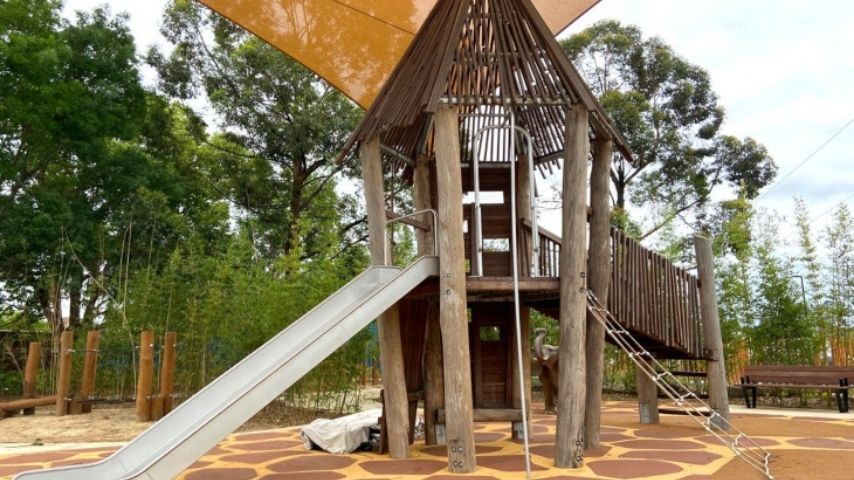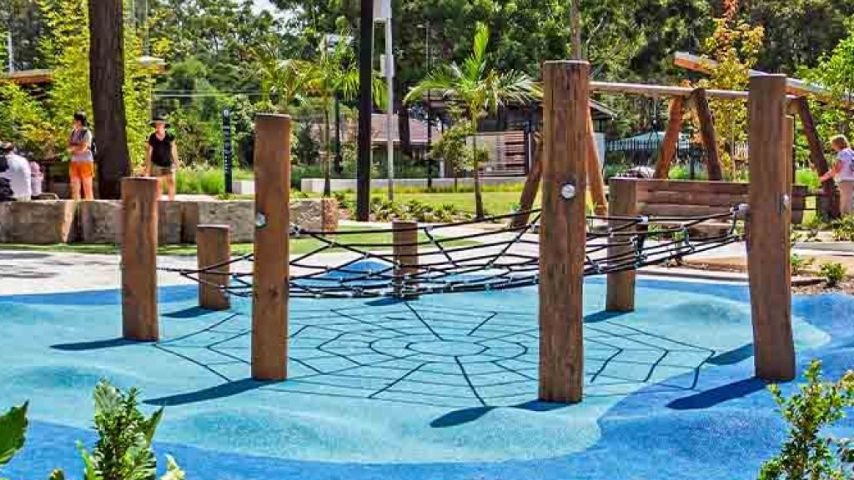 Caber Park, Winston Hills
Caber Park is really the tardis of parks. From unassuming frontage of a couple of tennis courts on Clackmannan Avenue, once past those it opens up to a 3.6 hectare bushland park and playground. With several play areas, there is literally something for everyone with age appropriate play equipment from the littles all the way up to the bigs as well as a basketball hoop and rebound wall. A great space for birthday parties due to its large undercover seating area and on-site facilities, kids can go nuts after being hyped up on sugary party treats.
Caber Park, 22 Clackmannan Road, Winston Hills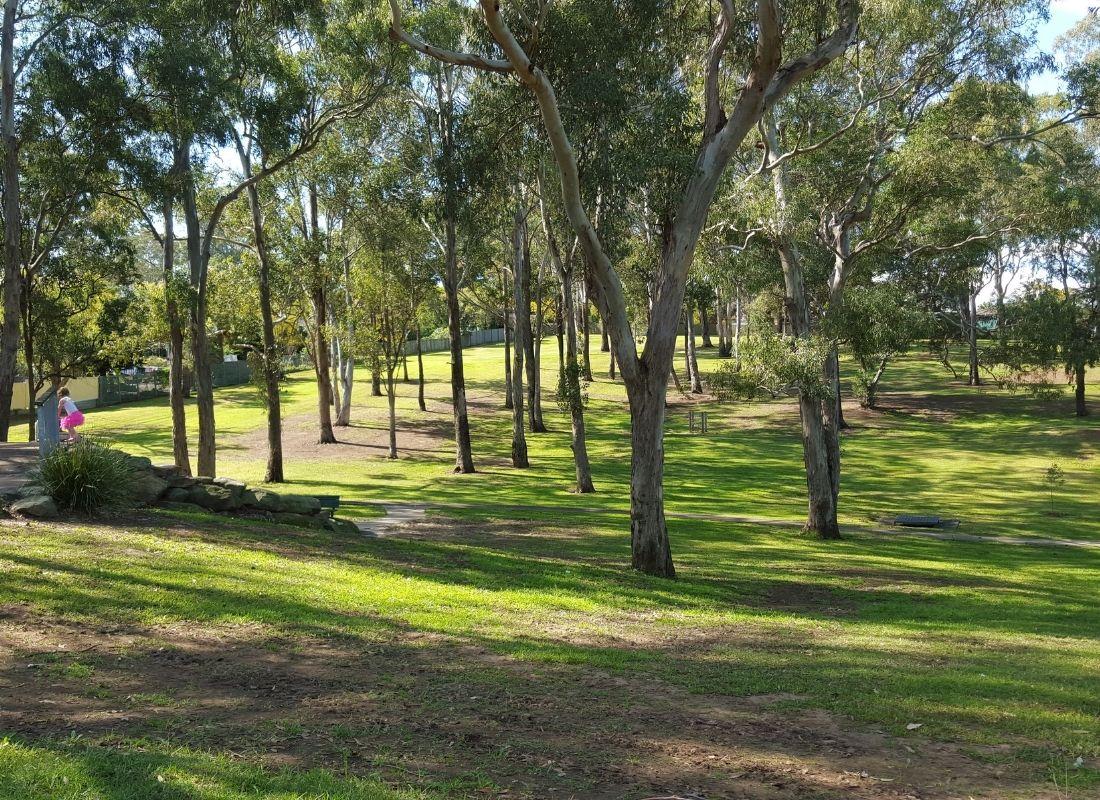 Gallery Gardens, Old Toongabbie
Gallery Gardens playground got a major upgrade in 2021 with a new nature based playground open were kids can climb there way into two large wooden tepees or draw on the new chalkboard walls. While the tennis courts and amenities were also upgraded, what makes Gallery Gardens more than a playground is the bushland generation that has opened up the opportunity for a great bushwalk when you are finished at the playground.
Gallery Gardens, Picasso Crescent, Old Toongabbie
 
Pierre De Coubertin Park, Newington
Another great park with a recent upgrade, Pierre de Coubertin Park at Newington is a fantastic spot that ticks a lot of boxes. The park itself stretches quite long from the Marketplace to the off leash dog park. In the middle is the fantastic park with shade cloth cover and a range of activities including inground trampoline and a running track paying homage to the special place Newington played in the 2000 Sydney Olympics.
With the Marketplace so close, its hard not to finish the day with fish and chips from Fishbowl or a delectable treat from Annaya Artisan Bakery at the end of a playdate.
Pierre de Coubertin Park, Newington Boulevard, Newington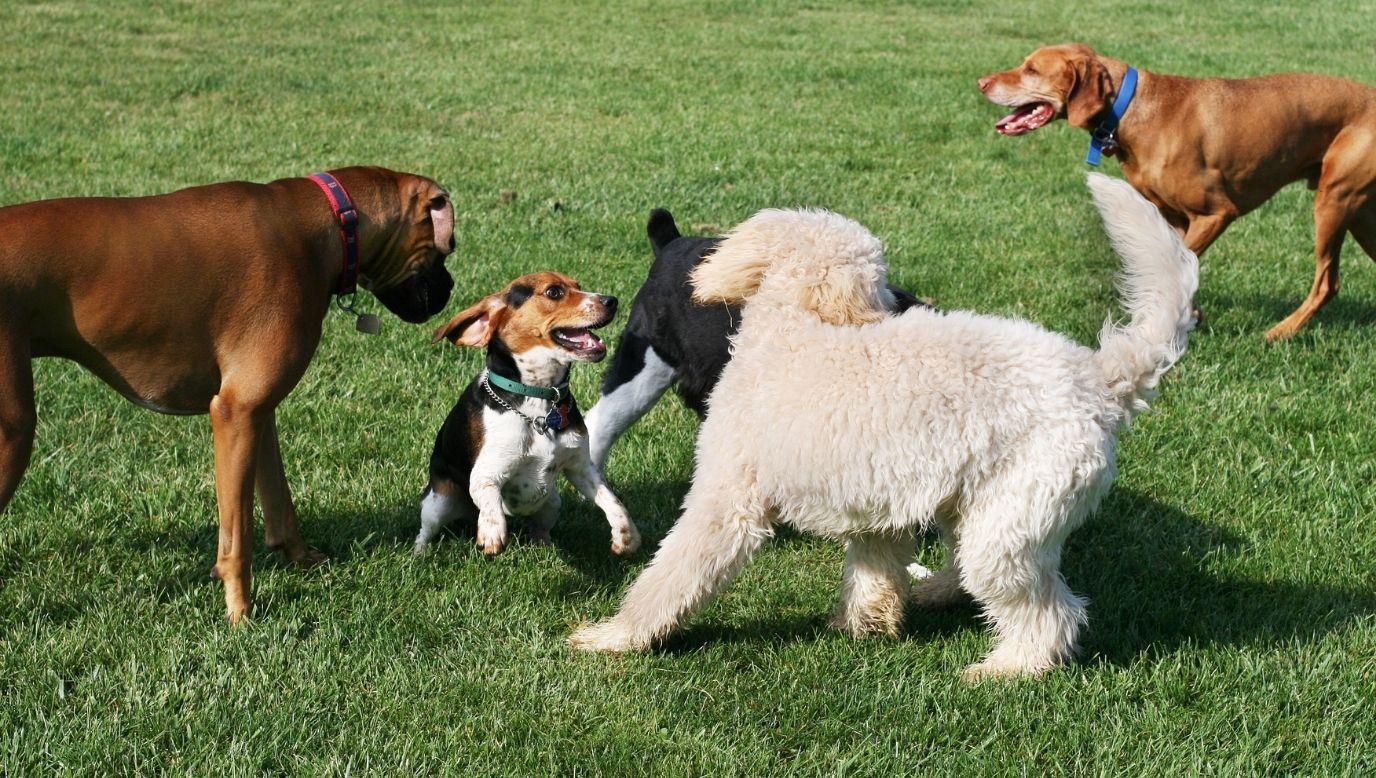 Blaxland Riverside Park, Sydney Olympic Park
You couldn't have a top playgrounds article without include Blaxland Riverside Regional Park. This park is huge, at 3 hectares its what could be considered a two-parent park. It's the largest playground in Sydney.
There are swings for days, every type of play equipment your child could ever want as well as the water park next door, the Armory café with a great menu and bike tracks than span all the way to Parramatta. Blaxland Riverside Park has gas and electric BBQ's free for use however all spaces are shared and cannot be privately booked out.
Blaxland Riverside Regional Park, Jamieson Street, Sydney Olympic Park