Parramatta bushwalks
Looking for a healthy way to unwind? Escape the frenetic pace of city living with these stellar walks, which will put you in touch with nature and bring you back to yourself. 
6 Parramatta city bushwalks to explore
With so much green space around our beautiful river city, we are spoilt for choice when it comes to finding great bushwalks in and around the City of Parramatta. 
Put on your walking shoes, put on some sunscreen and a hat, grab a bottle of water and explore these beautiful and diverse Parramatta city bushwalks. 
Escape to Parramatta Park 
Perfect for a lunch break walk to escape the humdrum of the 9-5, Parramatta Park is a 10-minute walk from the CBD. Take a break from sitting at your desk all day and walk down to the park to stretch your legs, hear the breeze in the trees and the sun on your face.
You can access the park via the George Street or Macquarie Street gatehouse and take the walking track loop for as long as the office can spare you. The entire park loop goes for 3km and is fairly flat, with only moderate inclines, but you can take a shorter loop if you prefer. 
On your way back to the office you can pick up lunch from Georgie Boy near the George Street gatehouse entrance or Gatehouse Tea Rooms, near the Macquarie Street gatehouse. Parramatta is the people's park and is there to help you disconnect from the frantic pace of city life and reconnect with nature.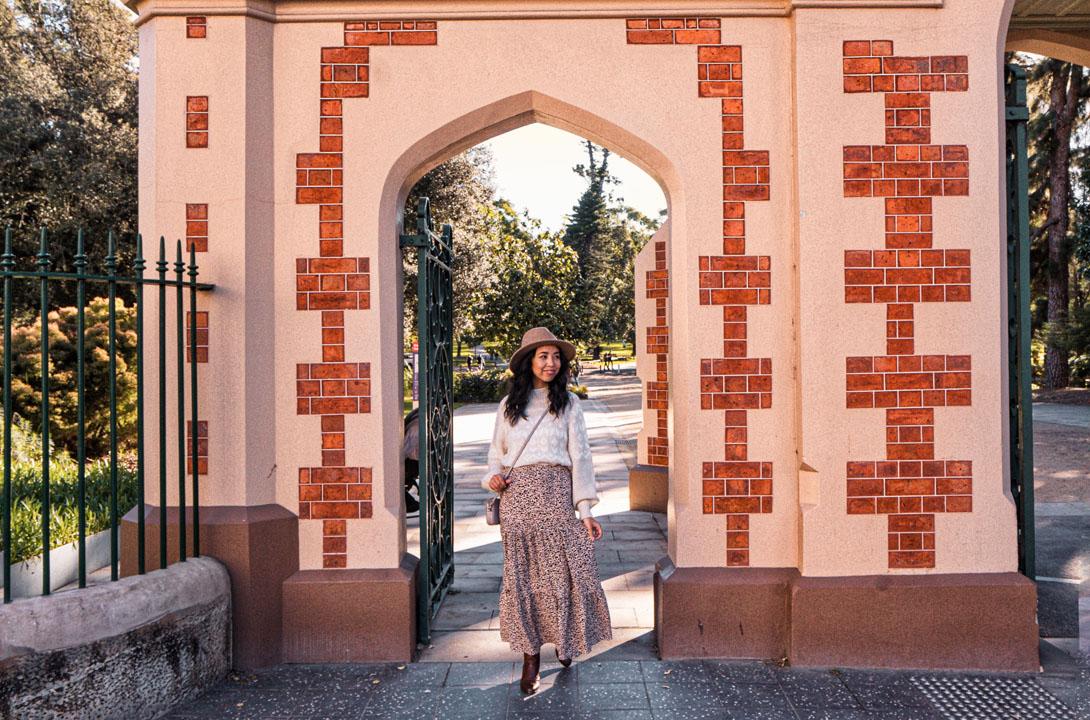 Lake Circuit Walk – Lake Parramatta
This is a 4.3km circuit loop through 75ha of lush remnant bushland that circles the 11ha man-made lake.
A mix of wildflowers, shrubs, trees and grasses of the Sydney Sandstone Gully Forest offer a truly glorious experience, where hollows in the trees make homes for Sugar Gliders and the root buttresses cater for the Echidnas.
This place was declared a Fauna Sanctuary in 1960 and since then major regeneration projects have brought the bushland back to life and improved the water quality, making Lake Parramatta lovely for a dip if you're having a crack at this one in the warmer months.
Keep in mind this trail is completely impassable in wet weather, and on a fine day will take around 1hr and 55 minutes to loop.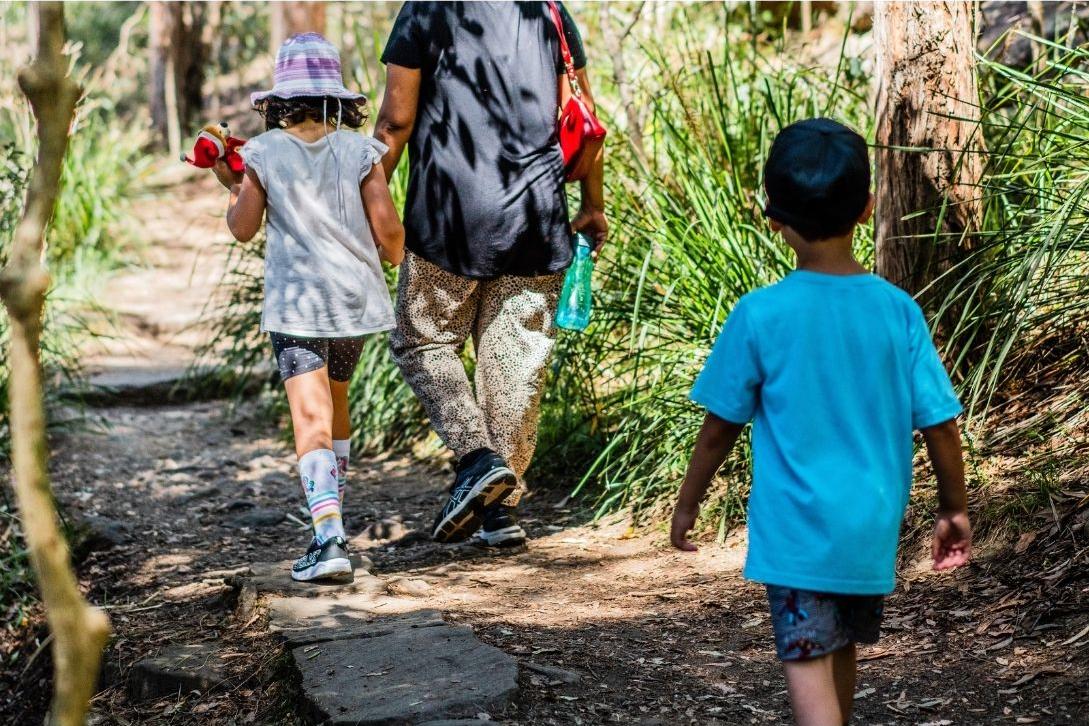 Waterfall Walk at Hunts Creek Reserve
The Waterfall Walk passes along Hunts Creek Reserve from Parkland Road, Carlingford to Statham Avenue, Carlingford.
Following 3.4km of uneven earth path, you'll climb rock and wooden stairs to pass over Hunts Creek Waterfall, also known as Balaka Falls. The walk takes just under 2 hours return to walk and has a range of plant and animal life to look out for. 
Hunts Creek may be between four Darug tribal areas, the Burramattagal, Bidjigal, Terramerragal and Wallumattagal. It was also described as the cleanest waters of the area by the early European settlers who used the water for making illegal peach cider.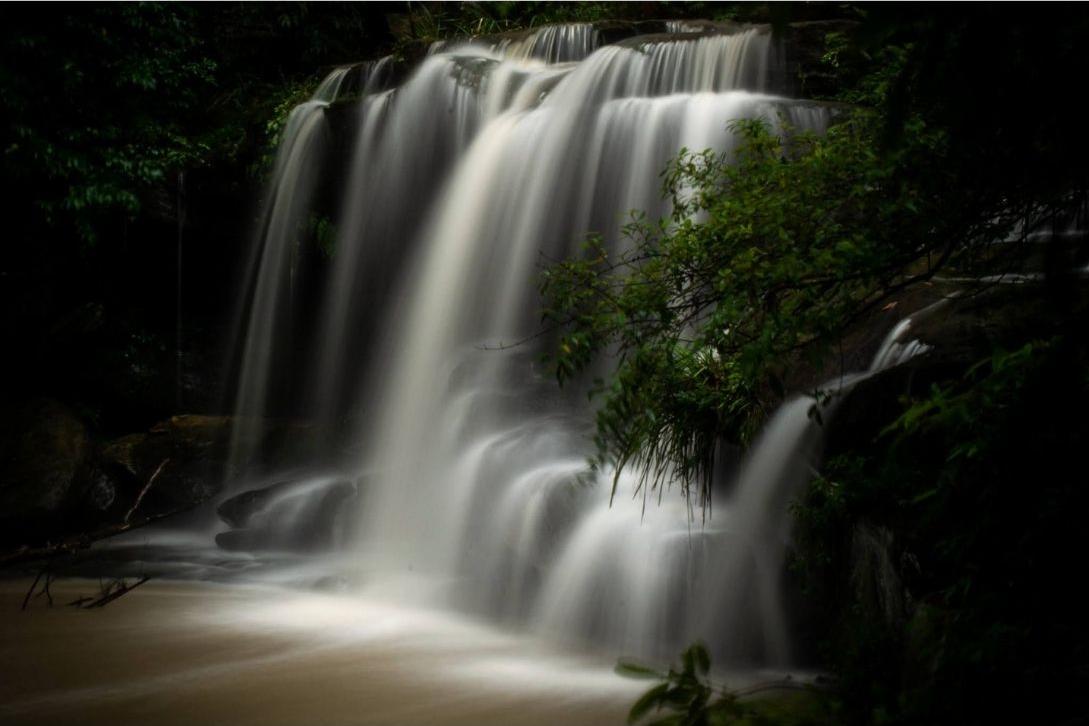 Settlers Walk – Toongabbie to Northmead
This 3km walk takes roughly 2 hours and 10 minutes return, beginning near Toongabbie station and continues to Oakes Road Winston Hills where it joins the Pemulwuy Loop.
Forming the most Western Section of the greater Toongabbie Creek Walk, the trail takes you through the Cumberland River Flat Forest where the huge majestic red river gums are home to a variety of native birds, possums and bees.
This walk is on the traditional land of the Darug Tooga tribe and passes through the Third Settlement of Australia which began as a military and convict barracks built of mud and slab wood huts. A great choice for a spot of history with your steps.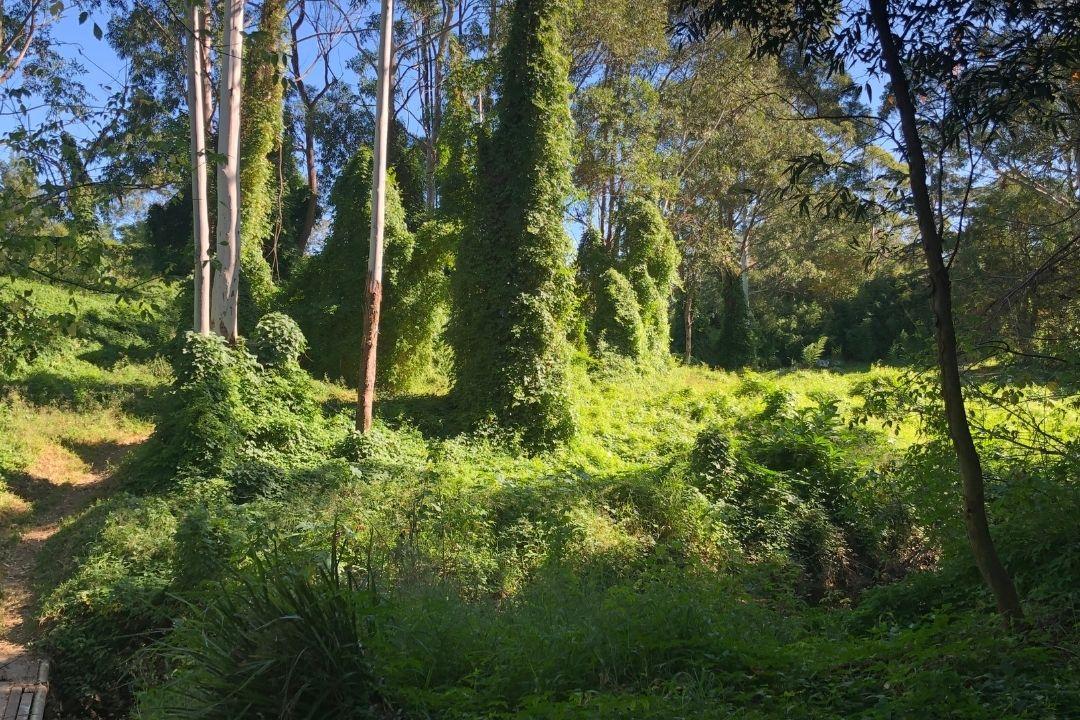 Water Dragon Way – Winston Hills, Quarry Branch Creek
Traversing through a series of gorgeous remnant bushland reserves, Water Dragon Way runs between Moxhams Road, Northmead and Goodin Road, Winston Hills, along the eastern side of Quarry Branch Creek.
This 2.3km, 1 hour and 40-minute return track is a consistent incline when walking south to north so a reasonable level of fitness is required. Standout bushland features Smooth-barked Apple and Blackbutt trees, with Moxham Reserve home to several endangered species of plants, bats and birds.
Keep your eyes peeled for a number of historic convict quarries along the way, as well as the natural wetlands.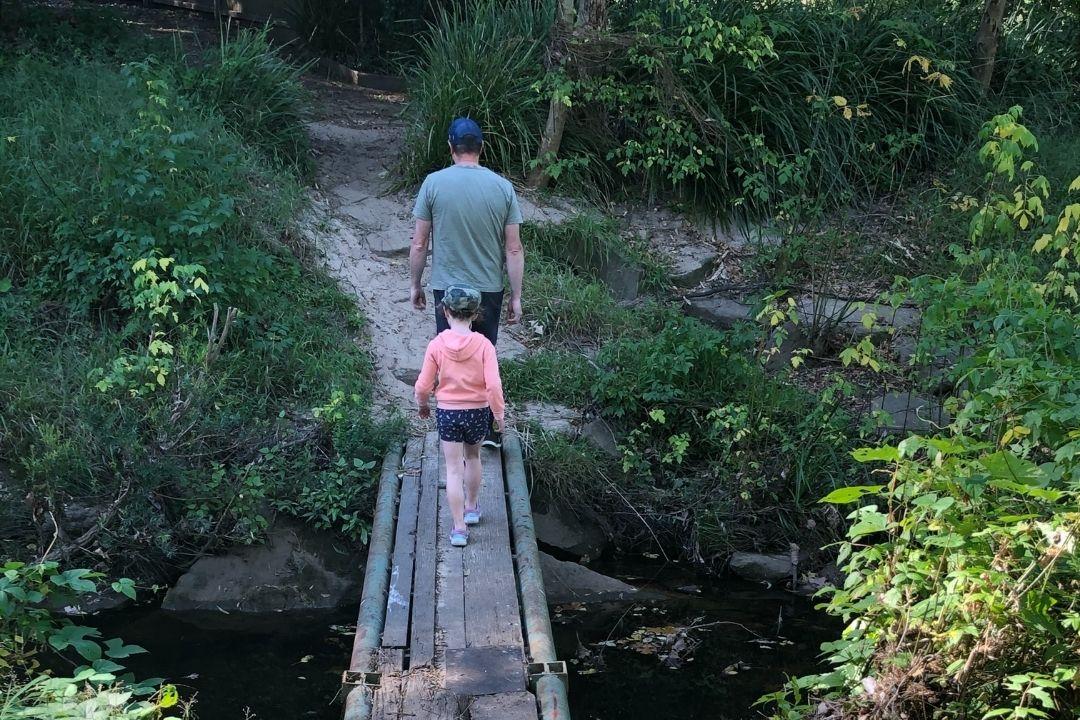 Pemulwuy Loop – Northmead, Winston Hills and Old Toongabbie
Offering incredible insight into the natural diversity that still exists in the gullies and reserves around the area, the Pemulwuy Loop is named after a Darug First Australian man who led the resistance against the Europeans spreading west from Sydney Cove.
The richness of the history of this trail is matched only by the beauty of the Sydney Blue Gums which dominate the more fertile gully.
Traveling from Moxham Road in Northmead to Edison Avenue, Winston Hills, this trail skirts the south bank to Hammers Road, Northmead, then back up the east bank of Quarry Branch Creek to Moxham Road.
This walk will take just under two and a half hours return, and is 5.4km long. The track surface is natural earth as well as rock and wooden stairs, so this walk is not particularly well-suited to wetter days.