Best Places to Meet Friends in Parramatta
If you're looking to meet friends, there are many fun and unique options in Parramatta. Here's a list of the best places to meet friends in Parramatta.
Best Places to Meet Friends in Parramatta
When it comes to meeting and enjoying social activities with friends, the City of Parramatta is the place to be. No matter if you're planning a chill night out, a daytime picnic gathering, or a learning opportunity such as a book club or salsa class, there's somewhere for you and your friends to meet in Parramatta.
Find out where you can meet and what kinds of fun activities you can organise with your friends in Parramatta below.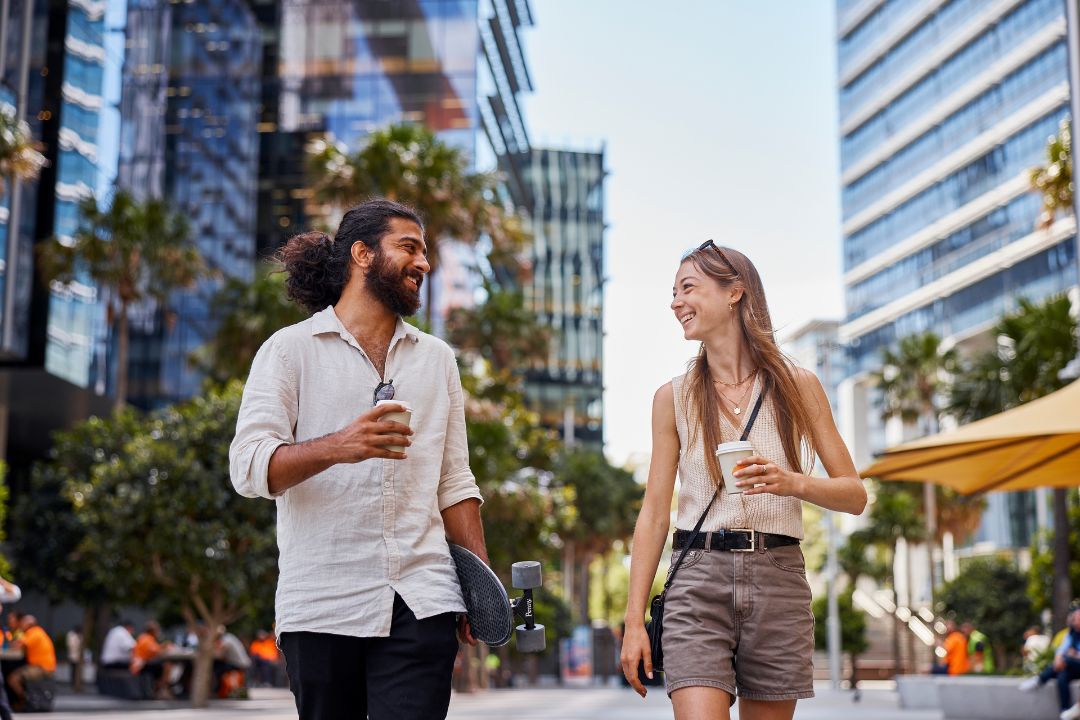 Dan Mahoney Reserve
What's even better than hanging out with friends? Bonding with their pets! Dan Mahoney Reserve is the perfect park to let your pets roam free while you catch up with your friends over some scrumptious picnic food.
Located in North Parramatta, the reserve is a large piece of flat and well-maintained land where pets can run around off-leash. An open and wide space, you can keep an eye on your pups while conversing with your friends at Dan Mahoney Reserve. You can access the area from Gladstone Street and Waugh Avenue.
Parra Reads Book Clubs
Parra Reads hosts many internal book clubs meeting monthly to discuss different books, share ideas and socialise in a friendly and casual environment. Not only are the book clubs great places for meeting and catching up with your current friends, but they're also amazing to help you meet new ones.
You can join the City of Parramatta Library's book clubs both virtually and in person. Depending on your interests, schedule and location, the library can refer you to your ideal book club.
If you're looking to host your own book club, Parra Reads also offers Book Club Kits containing ten copies of the same book packaged in a handy tote bag for easy access. You can choose a book from a wide range of different genres, from fiction to non-fiction to memoirs and biographies.
Simply contact Parra Reads for more information on joining or creating your own book club for meeting friends.
Bar 30 & Bistro Parramatta
If you're looking to wind down with your friends with a cool drink in hand, Bar 30 & Bistro is the perfect bar to be. Bar 30 & Bistro at PARKROYAL is one of the most famous bars and restaurants in Parramatta, with a menu featuring creative cocktails and Modern Australian as well as international dishes. 
The restaurant has both in-room dining and outdoor seating, meaning you can enjoy your lunch or dinner meal in an environment you like. You can order large bites such as garlic prawn pizza, beef nachos and sirloin steak to share or sip on contemporary cocktails such as the Boozy Chai Latte and Lychee Lime Fizz.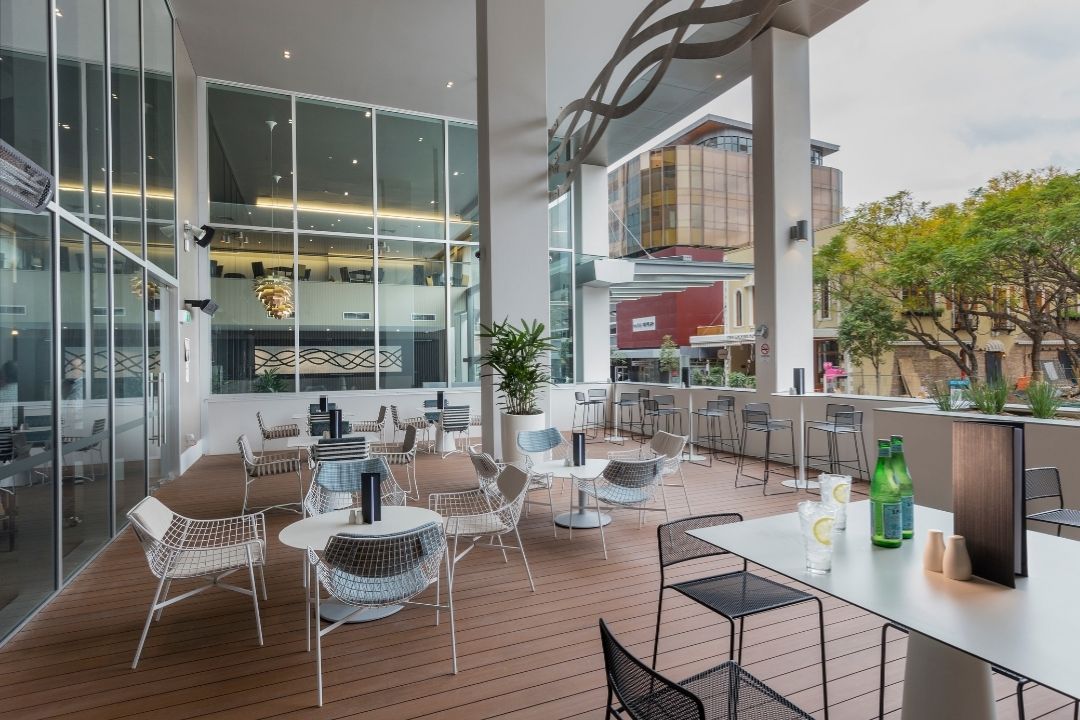 Paper Plane Cafe
Paper Plane Cafe is a local treasure, known for its delicious brunch food, artisan coffee as well as cosy seating options. It's the perfect small and quiet cafe for monthly catchups with your friends, where you can enjoy good food and chit-chat for as long as you'd like.
The cafe's all-day breakfast menu offers both sweet and savoury foods, so you don't have to worry about choosing between the two on your visit. Best known for their eggy croissant, chorizo hotpot, and lamb stuffed sweet potato, you can enjoy and share all sorts of warm, scrumptious foods with your friends at Paper Plane Cafe.
Urban Salsa Dance Class
Do you want to take up a new hobby together with your friends? Why not join a premier salsa class and learn traditional Latin dance? Urban Salsa on Victoria Road in Parramatta is the perfect studio to do so, providing top instructors, a dedicated dancing space, and a fun and cheerful environment.
Enjoy a class with your friends and meet new ones as you partake in Parramatta's growing salsa dance scene. Classes are divided into Beginners, Level 2 and up, so rest assured that no matter your dancing ability, you'll be able to learn and enjoy a salsa class at Urban Salsa. You can even book private lessons with your friends if you'd like a bit more of an exclusive hang-out.
Games Corner
If you're interested in playing a few board games or learning trading card games competitively with your friends, Games Corner is the place to be. Games Corner in Parramatta not only sells all of Australia's beloved board and trading card games but also doubles as a gaming hub, hosting Sydney-wide events and tournaments every weekend.
You can play all sorts of training card and board games at Games Corner, such as the Digimon Card Game, Final Fantasy TCG and Yu Gi Oh. Depending on the kinds of games you're interested in, you can also simply purchase one and bring it home for you and your friends to play.
Labyrinth Escape Rooms
Escape rooms are a great activity to try with friends, as not only are they a great cooperative and bonding experience, but they can also help you get to know your friends better.
Labyrinth Escape Rooms is Parramatta's first real-life escape room service with a variation of intricately designed puzzles and stimulating skill-based problems. You and your friends will be challenged with improving conflict management, working as a team, and using your logical deduction skills to escape elaborate room sets. There are many different themed escape rooms with varying levels of difficulty that you can book, including the "Outbreak" session, "Insane Asylum" session, and "Mexican Cartel" session.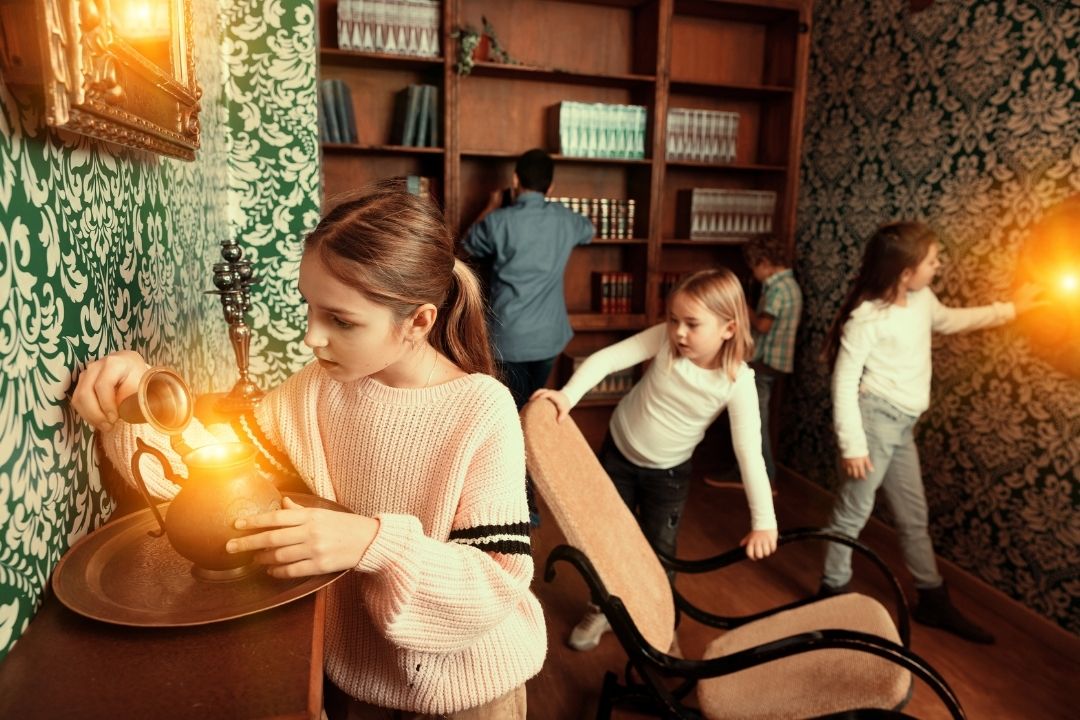 Enjoy Parramatta with Friends
When it comes to meeting up and hanging out with friends, there's no shortage of places to visit in Parramatta. Whether you want to enjoy a couple of drinks with your friends, challenge each other in an escape room, or partake in a dance class together, you can do all that and more in Parramatta.
For more ideas, check out AT Parramatta's blog.