A picnic in Parramatta
12 perfect parks for a picnic, a BBQ and a play with the kids.
Where to picnic in Parramatta
Around the Parramatta region, there are more than 300 beautiful parks and reserves for residents and visitors to enjoy. So, whether you're looking for natural settings, kid-friendly playgrounds or barbecue facilities, simply take your pick from the options below, and pack up your family or friends for a perfect picnic day out.
Parramatta Park
With shelters for hire, well-maintained barbecues and several playgrounds to choose from, as well as the opportunity to explore a wealth of historic colonial architecture, this 85-hectare park is an oasis in the urban jungle that is the Parramatta CBD. Take your pick of prime spots in Parramatta Park: whether you're after a quiet picnic near Wistaria Gardens or a swing through the air on a flying fox closer to the Westmead side of the park, your options are almost endless. Don't forget to book your shelter in advance.
Cnr Pitt St & Macquarie St Parramatta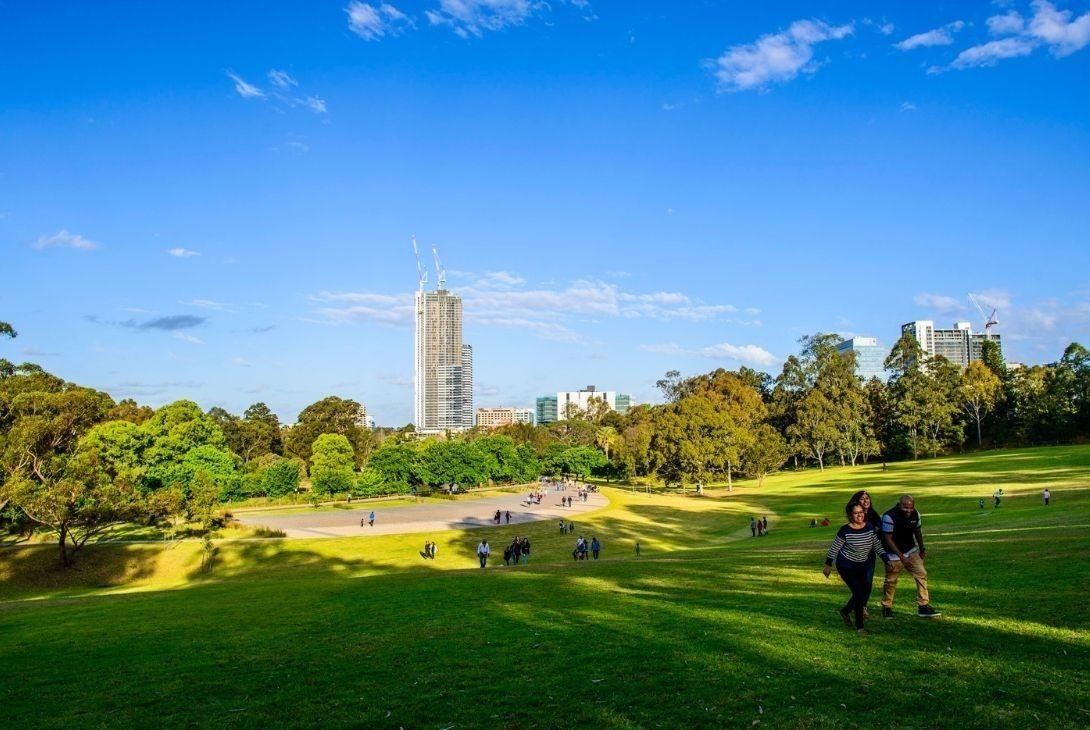 Lake Parramatta Reserve
This 73-hectare parkland may be located within two kilometres of the Parramatta CBD, but it feels like a world away. While it has historical significance, as the largest bushland surviving in the Parramatta Local Government Area, a recent facelift has reintroduced it to modern patrons looking for a local place to picnic, bushwalk, paddle in a boat and even swim. There are plenty of shelters and barbecues to choose from too. Read five reasons you should visit Lake Parramatta Reserve this weekend here.
28 Bourke Street North Parramatta, entry via Lackey Street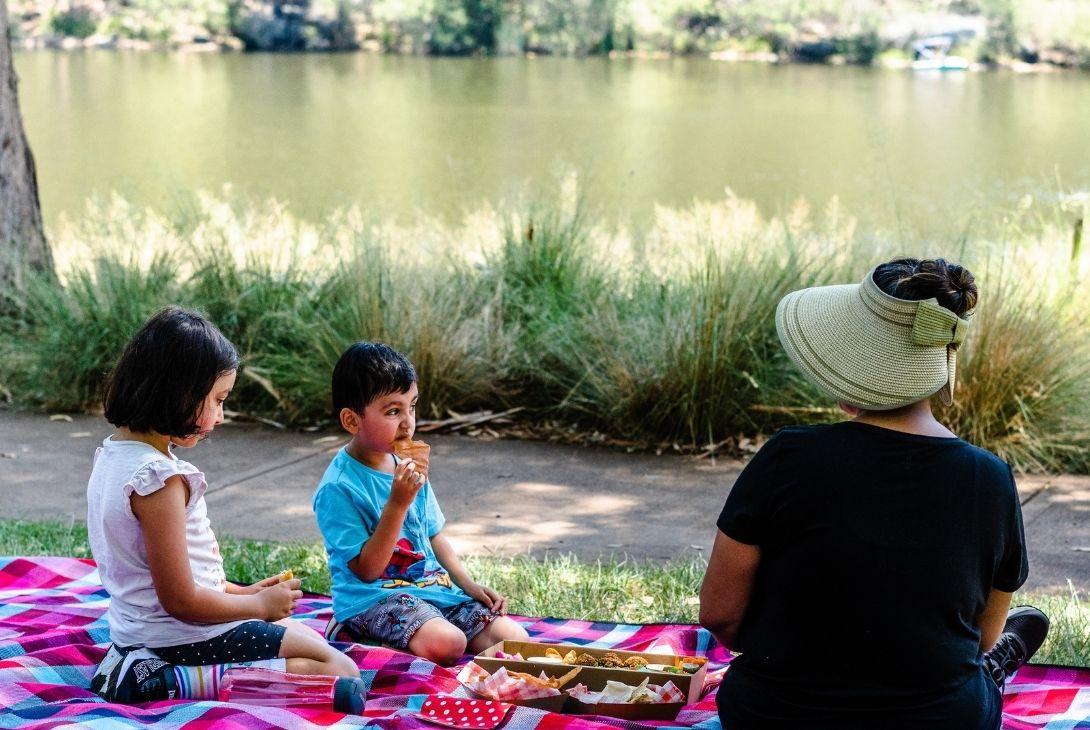 North Rocks Park
North Rocks Park is the ideal place for active kids to burn off a little energy. As well as secure fencing, the play equipment includes swings, rockers, spider rope pyramids and a small scooter path with tennis courts available for hire adjacent to the play area. Barbecues and picnic facilities are also available to keep spirited toddlers – and their supervisors - fed and fuelled through their play.
North Rocks Road Carlingford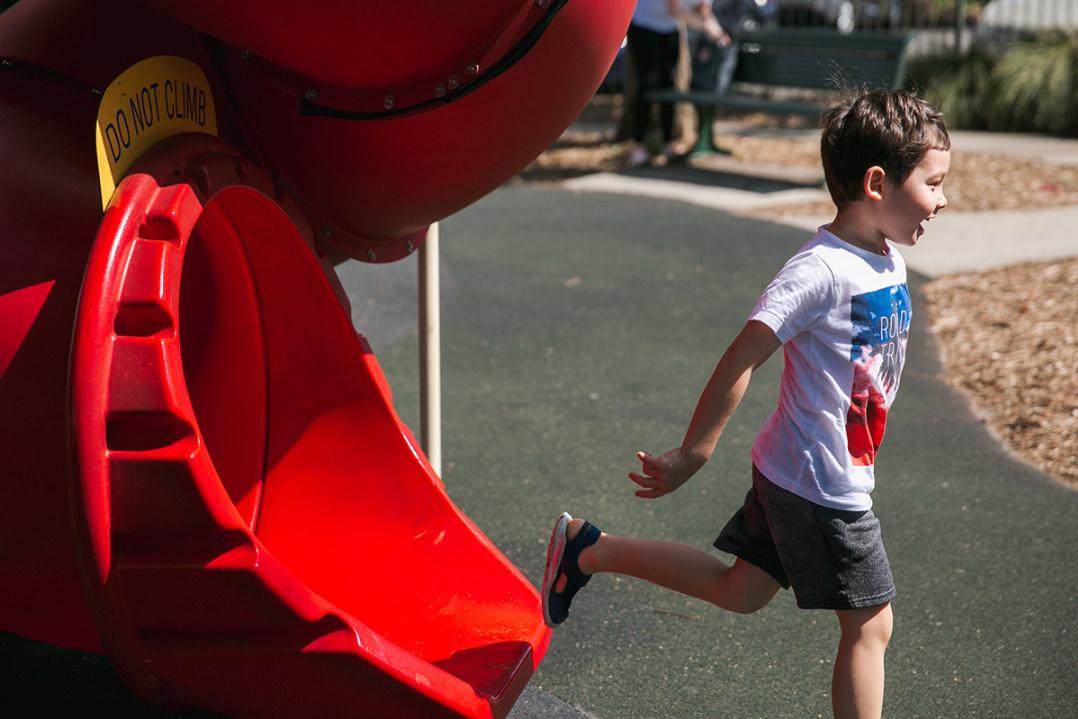 Dundas Park
This park is a favourite among locals and with the addition of the Phillip Ruddock Water Playground, it's also a great place to cool down on a warm summer's day. For those looking to fire up the barbecue, three covered picnic tables and a hotplate are also available. 
42a Yates Avenue Dundas Valley 2117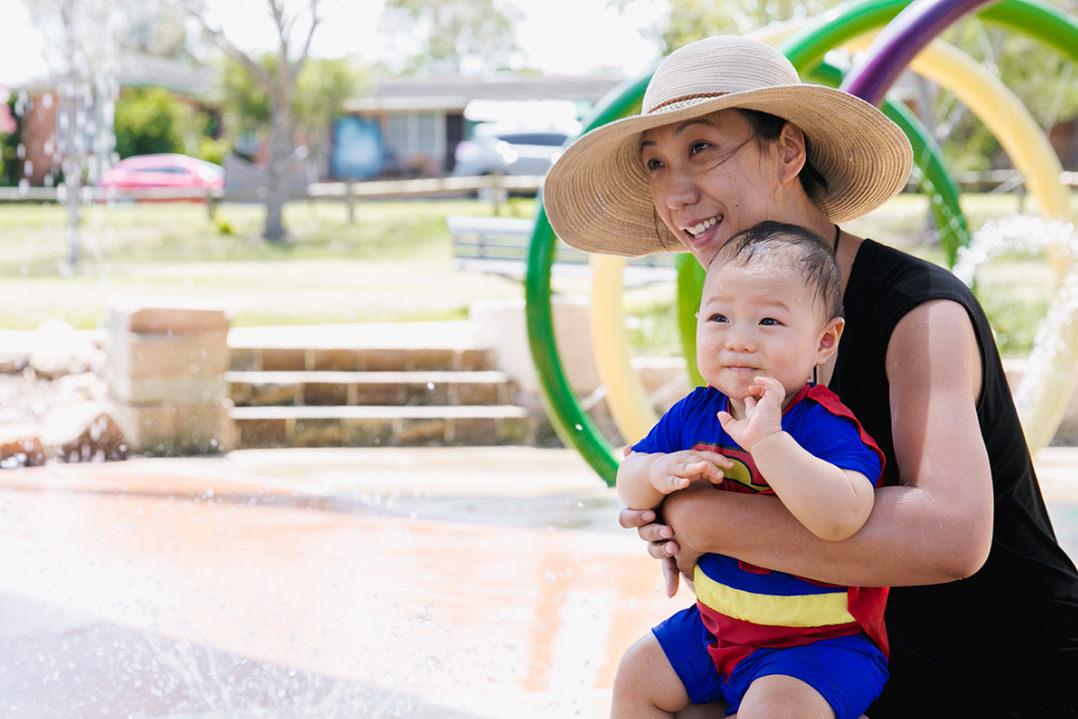 George Kendall Riverside Park ​​​​​
Rumour has it that this park has the most barbecues of any reserve in the Parramatta region, making it a great option for large group gatherings and celebrations. Luscious green fields and views across to Sydney Olympic Park ensure this park is both practical and picturesque. Bring your whole gang, some meat and veg for the BBQ or a packed lunch and run wild in the great outdoors!
38 Spofforth Street Ermington
Halvorsen Park
Ahoy there! Halvorsen Park houses a fantastic nautical-themed playground with rope towers, a sandstone boat and several nature-based play elements for both kids and adults who want to get in touch with their inner child. While this park doesn't provide BBQ facilities, it is not short of shaded grassy areas for those willing to pack their own picnic basket to satisfy any post-play hunger pangs.
Seamist Avenue Ermington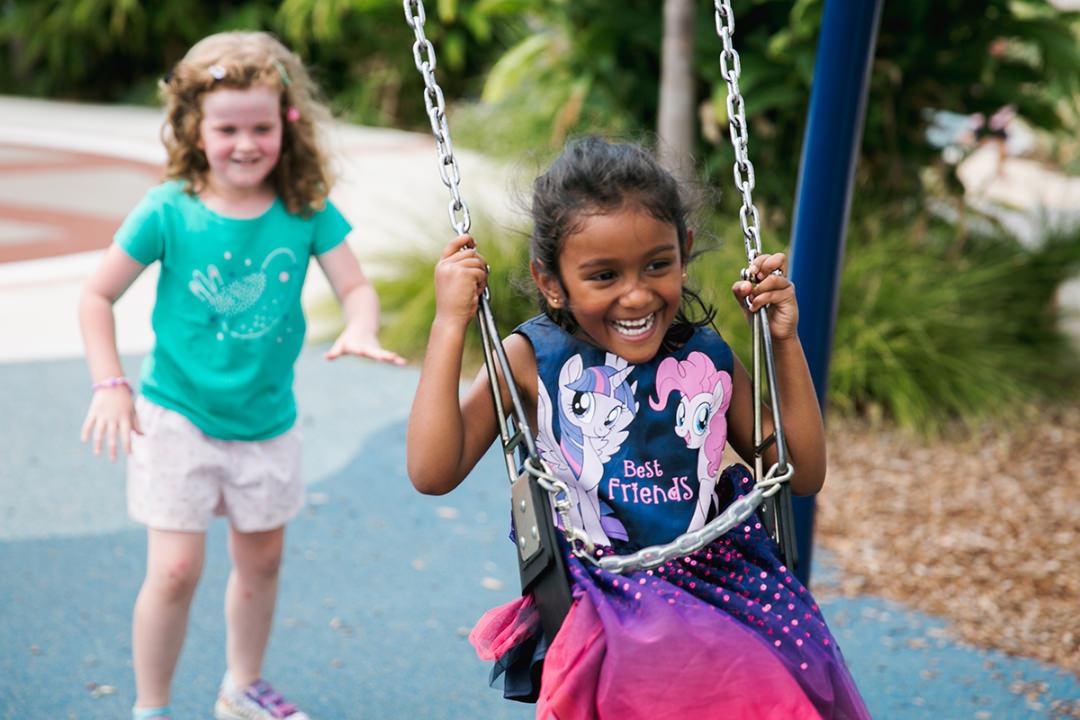 Rosella Park
This secret park and local favourite may be named after a noisy native bird, but its picnicking offerings are decidedly more discreet (although no less impressive). The main event here is the pentagon-shaped swing set, with five swings for the whole family to enjoy. Well-maintained amenities also include a newly added barbecue and clean toilet blocks.
43a Wigram Street Harris Park
Upjohn Park
You'd be excused for missing this from the street as it hides among the shade of native trees, but this park is a perfect picnic spot for those looking for somewhere a little more private. As well as a double barbecue and four picnic shelters, it features a scooter and bike track, sporting fields and plenty of creek and bushland for curious explorers to visit.
73 Kirby Street Rydalmere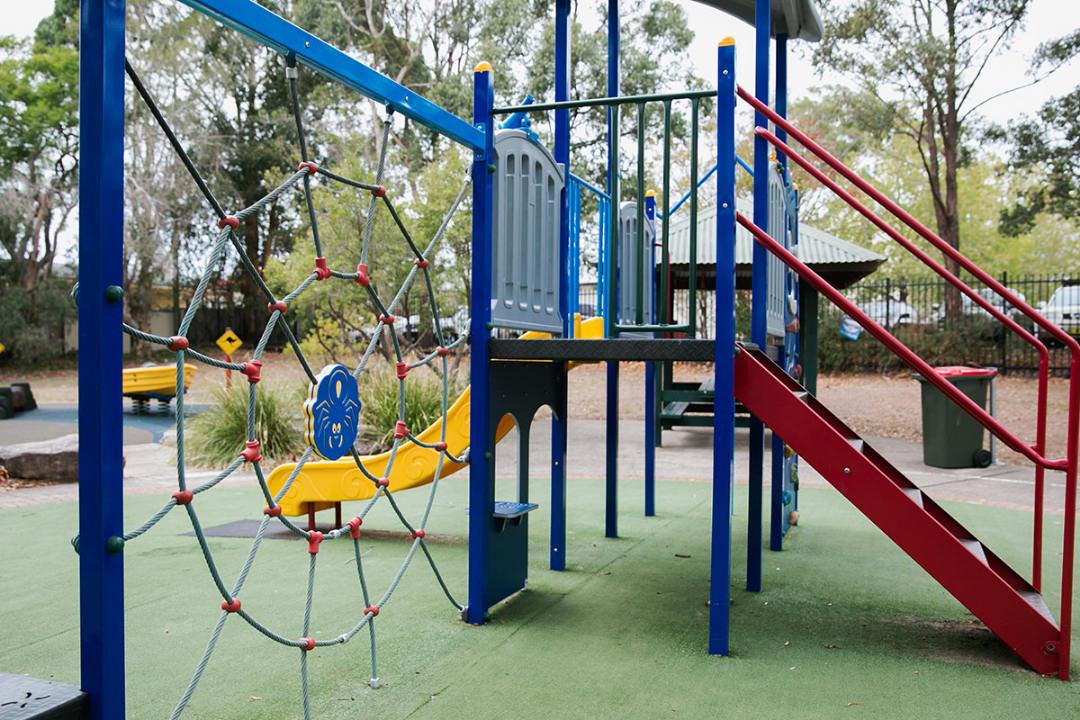 Wentworth Common
Wentworth Common is a large park in the former Olympic complex right where Haslams Creek becomes Homebush Bay. Little ones can get imaginative in the playground that includes a sandpit, slide and flying fox, while the more adventurous can ride or run up the winding path of the Bay Marker before sitting in a shady spot with a packed lunch. Wentworth Common also features picnic shelters and barbecues, so you can show off your gold-medal sausage sizzle skills to family and friends.
Marjorie Jackson Parkway, Sydney Olympic Park
Blaxland Riverside Park
Don't be fooled by the unassuming turn off to its home on Jamieson Street, this enormous park is spread over three acres and the offerings on site are just as huge. In addition to a playground with several barbecue facilities, a vintage train, and the opportunity to explore and learn at the BirdLife Discovery Centre, the lovely Armory Wharf Café is perfect for a sophisticated take on picnicking right by the river.
Jamieson Street, Newington (Off Holker Street)
Boronia Park
Little ones will love the playground at this Epping park, filled with all sorts of play equipment including a wooden set filled with trains, climbing ropes and see-saws for imaginations to run wild! With barbecue facilities, a supermarket within walking distance, and shaded seating areas scattered throughout, Boronia Park is the perfect place for an afternoon out.
Boronia Avenue Epping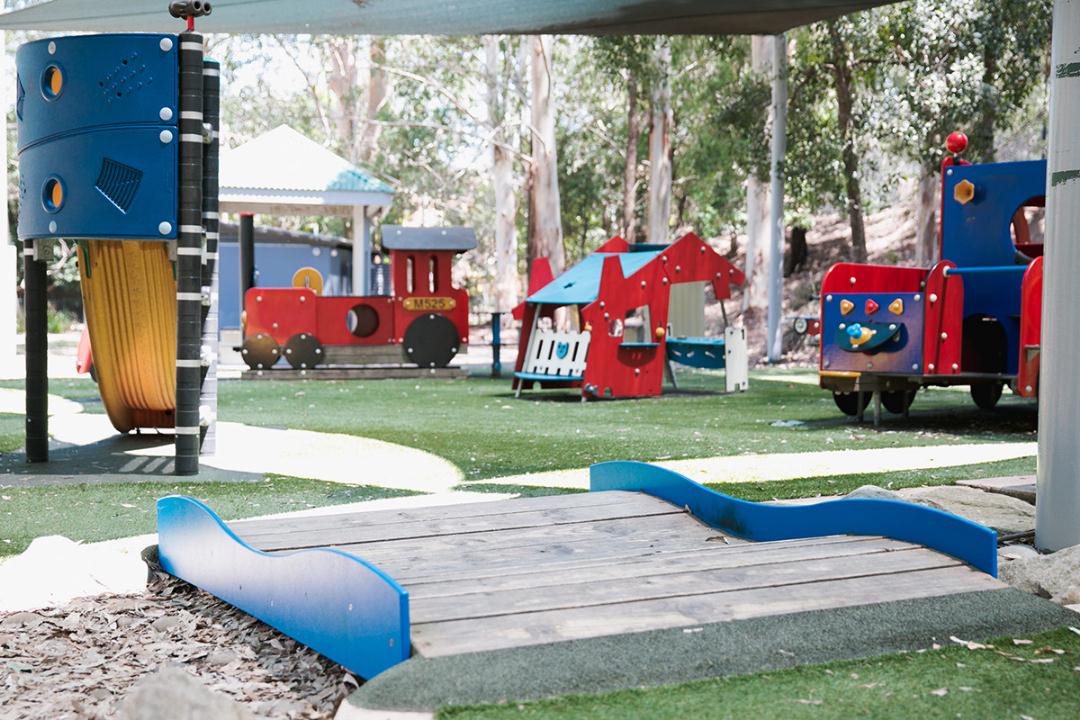 Bicentennial Park
With barbecues and picnic benches galore, along with bike paths, water features, a tower to climb and a boardwalk that ventures into the Badu mangroves, Bicentennial Park is made for a day out. Grab a coffee and some hot chips at Café at Waterview and wander the lake before you hit the play equipment, spot some wildlife or perhaps even hire a bike! Children's bikes, child carrier and tagalong bikes and tandem bikes for the big kids are all on offer to hire for a few hours or even the whole day!
Australia Avenue Sydney Olympic Park