Historic buildings in Parramatta
Parramatta is home to some beautiful historical buildings and if walls could talk they would all have fascinating stories to tell. 
As the oldest inland European settlement in Australia, built on the land of the Darug people, Parramatta's heritage buildings are an important part of Australian history.
Exploring these historic buildings is a great way to learn about how the city we know today was forged and discover the stories of the people who lived and worked in them.
Elizabeth Farm
Built in 1793 for John and Elizabeth Macarthur, a young military couple, Elizabeth Farm is one of the oldest homesteads in Australia. Built on Darug land, this bungalow witnessed some turbulent times through Australia's colonial history including the toppling of governors and a convict rebellion.
John Macarthur was one of the first pioneers in the wool industry in Australia and his wife, Elizabeth, was herself a formidable figure. The family themselves went through their fair share of turmoil including John's long struggle with mental illness.
Today you can explore this 'living' house museum without any barriers or locked doors and learn more about John Macarthur, an influential and controversial figure in Australia's colonial history.
70 Alice Street, Rosehill | 9635 9488 | Facebook | Instagram | Twitter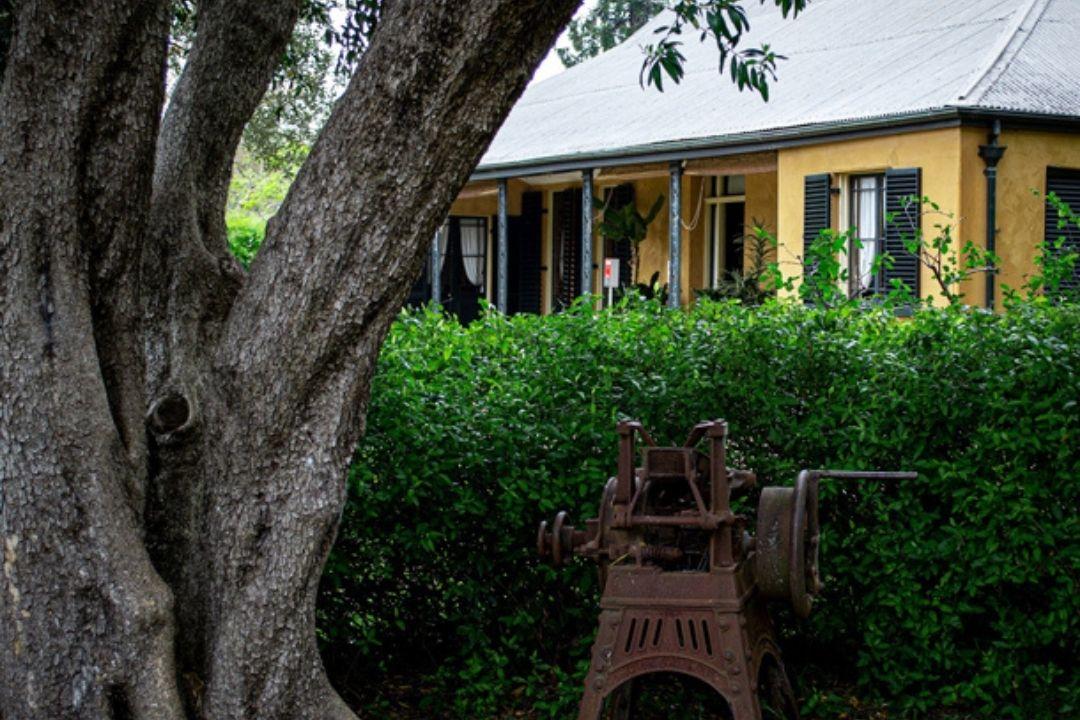 Hambledon Cottage
Just five minutes' walk away from Elizabeth Farm, you'll find the Georgian style bungalow, Hambledon Cottage. Formerly part of the Macarthur Estate, it was built to accommodate the Macarthur family's growing household and many guests. Hambledon Cottage is known to have hosted some eminent figures of early colony public life. It also served as the home for the family governess, Penelope Lucas.
The story of Penelope Lucas, a governess starting a new life in a harsh colonial environment, is well worth delving into. Join a guided tour and don't forget to book ahead.
63 Hassall Street, Parramatta | 9635 6924 | Facebook | Instagram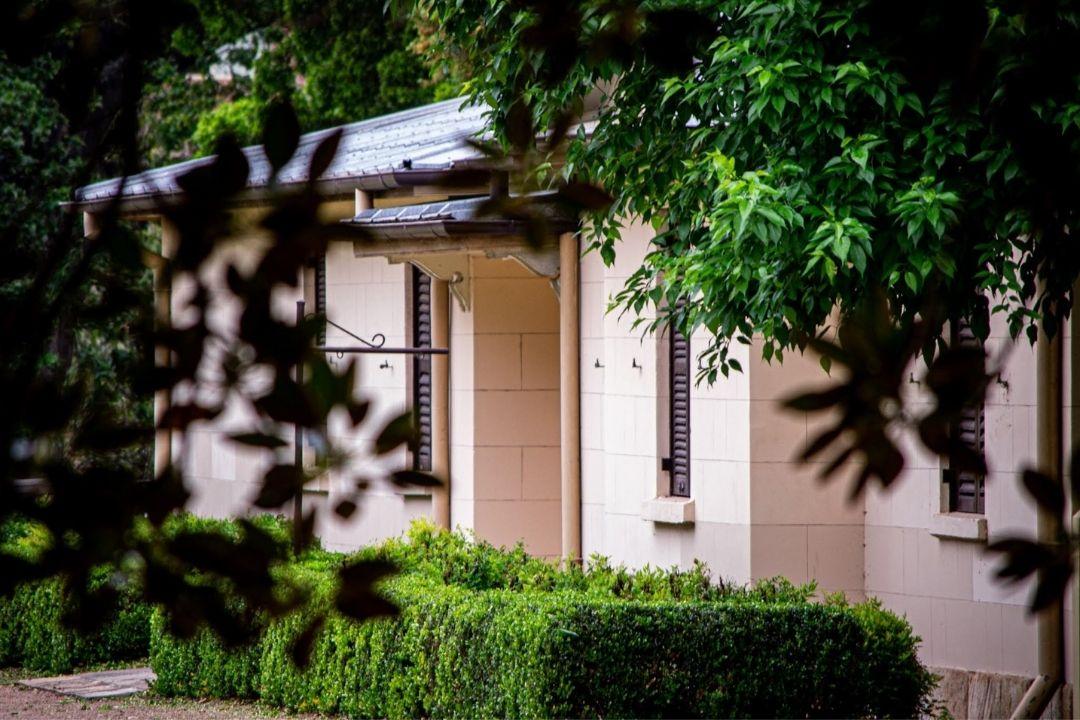 Experiment Farm Cottage
Residents of Parramatta might often walk, cycle, or drive down the road named James Ruse Drive but may not know much about its namesake.
The land that Experiment Farm was built on was originally granted to former convict turned farmer James Ruse in 1789 as an experiment to see whether a new settler could farm the land and provide for his family. James Ruse succeeded in this endeavour and sold the land to Surgeon John Harris (namesake of the Harris Park neighbourhood) who then built the cottage in 1835.
Decked out in beautiful period pieces, this Indian-style bungalow is a must-visit for those with an interest in colonial history. The gardens are also a fantastic sensory experience and you have the chance to try on period costume and play colonial-era games. You can also hire the veranda and gardens at Experiment Farm as a beautiful venue for weddings or other events.
9 Ruse Street, Harris Park | 9635 5655 | Facebook | Instagram | Twitter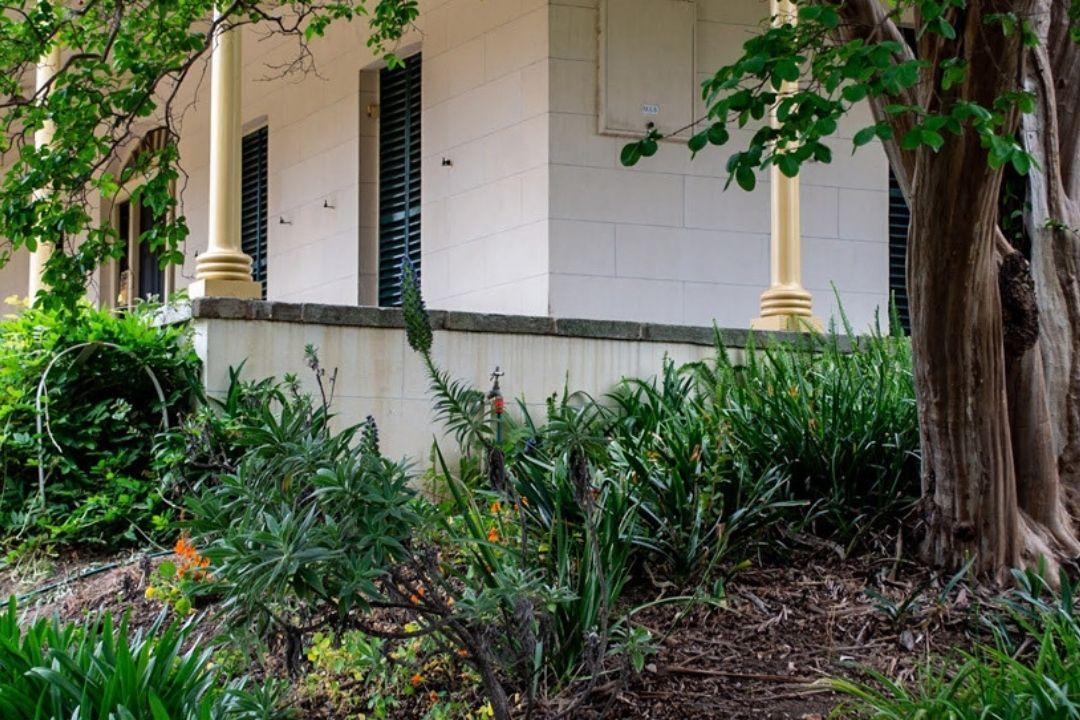 St John's Cathedral
Parramatta is home to many historic churches and none more iconic than the heritage-listed St John's Anglican Cathedral.
Close to Parramatta station, it's been in continuous use as a house of worship since 1803 and was the only church in the colony until 1809. Visit St John's Cemetery to see the final resting place of many of Parramatta's former residents, located through a lych-gate in O'Connell Street in Parramatta (opposite Aird Street).
187 Church St, Parramatta | 9891 0700 | Facebook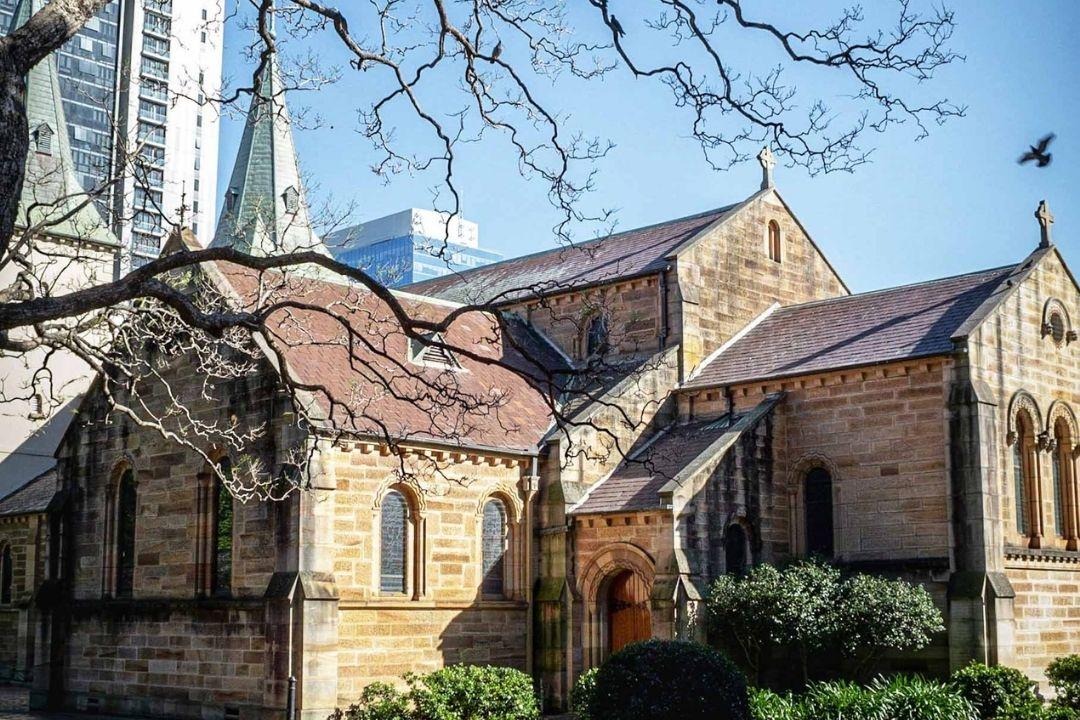 Macquarie Street Gatehouse
One of six gatehouses in Parramatta Park, the Macquarie Street Gatehouse is the perfect way to enter one of Australia's most significant historical areas. With more than 100 archaeological Aboriginal sites and 11 UNESCO World Heritage listed Australian convict sites, Parramatta Park is one of the key historical hubs of Parramatta.
Parramatta Park, Cnr Pitt and, Macquarie St, Parramatta | Facebook | Instagram | Twitter

Pick up some tasty food and drink from Georgie Boy by Circa located at George Street Gatehouse or visit the Gatehouse tea rooms for a historical high tea experience.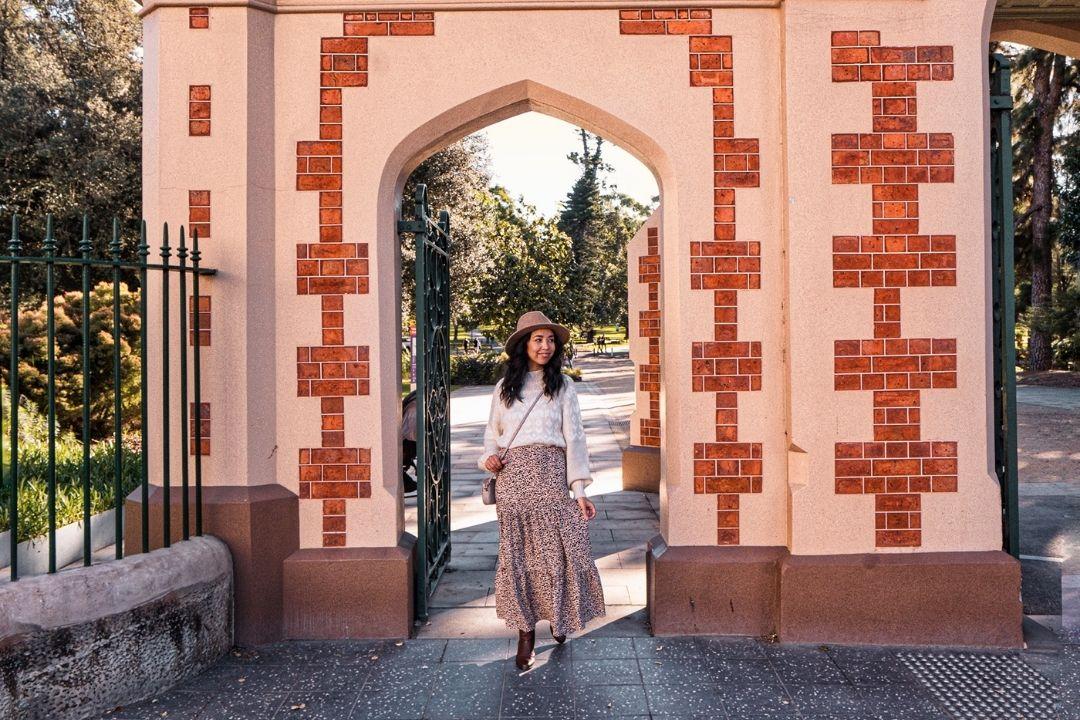 Old Government House
A short walk from Macquarie Street Gatehouse was Old Government House, a UNESCO World Heritage-listed building on the traditional lands of the Burramatta Darug people. Built by convicts, it was the country residence of the first ten Governors of Australia including Governor Lachlan Macquarie and his wife Elizabeth. You can experience the history of the oldest surviving public building in Australia by visiting the various exhibitions at the museum or enjoying a delicious meal on site at Lachlans restaurant.
Parramatta Park, Cnr Pitt and, Macquarie St, Parramatta |  9635 8149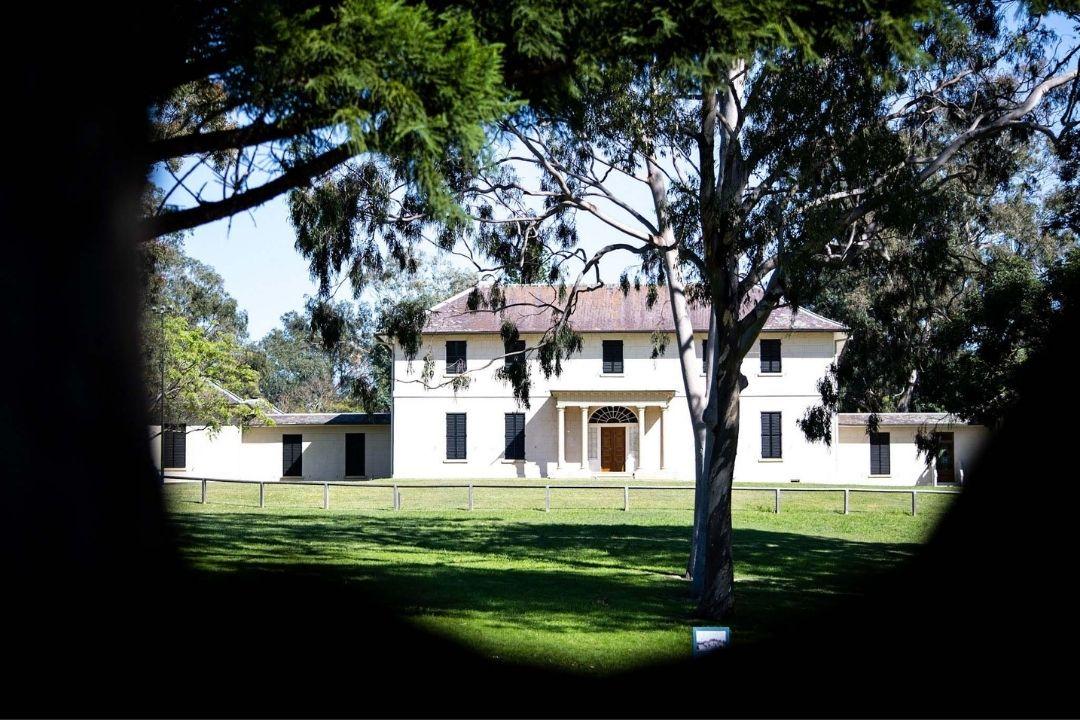 The Dairy Cottage Precinct
Not far from Old Government House in Parramatta Park you can discover the more modest in appearance, but no less fascinating, Dairy Cottage Precinct.
One of the first government farms, it first belonged to George Salter, an ex-convict turned cattleman in 1796 before getting converted to a dairy. Book yourself on an exclusive guided tour to learn all about the history of Parramatta Park from a colonial and Indigenous Australian perspective.
Parramatta Park, Cnr Pitt and, Macquarie St, Parramatta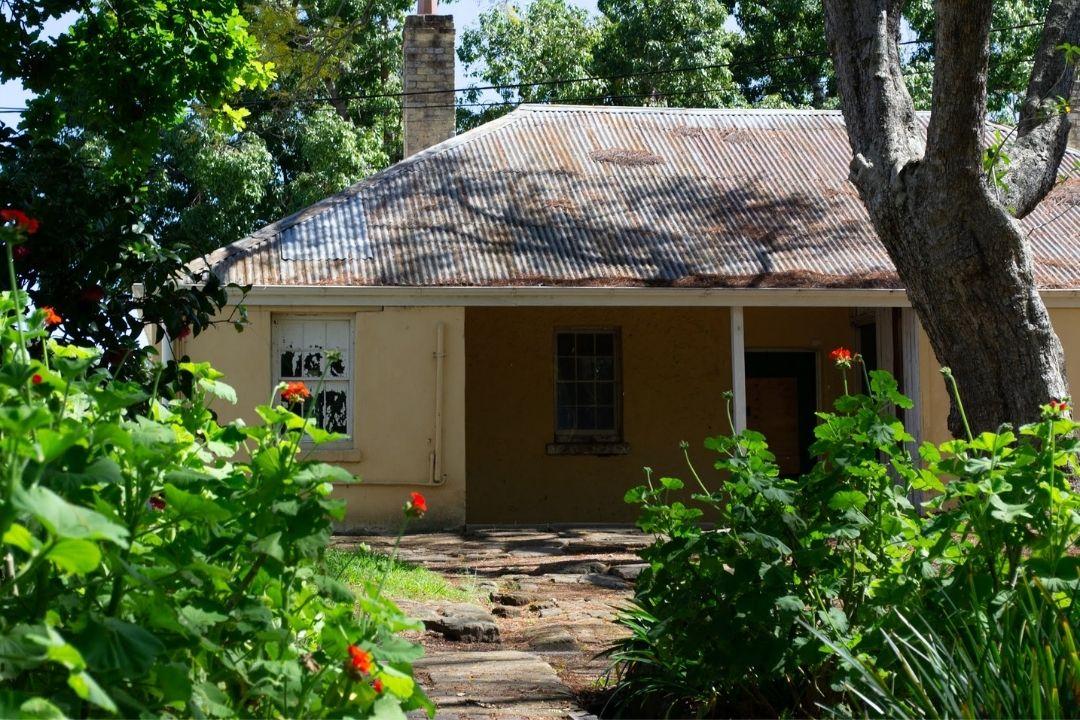 Brislington Medical and Nursing Museum
Built in 1821, the Brislington Medical and Nursing Museum initially housed ex-convict John Hodges who paid for its construction with money he won in a card game. The winning eight of diamonds card has been incorporated into the building's design with its diamond pattern in the rear wall.
Today, this Georgian-style building is a museum where you can learn about the history of medical science and hospital care in Parramatta.
Marsden St & George Street, Parramatta | 0403 764 070 | info@brislington.net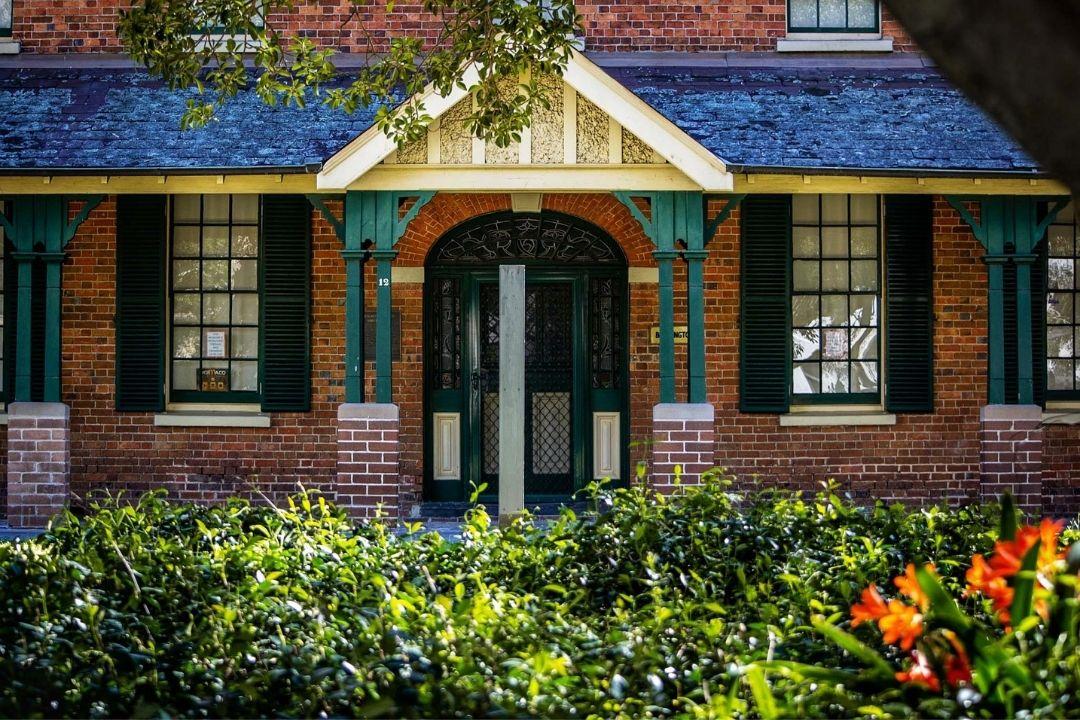 Newington Armory
Plan a day out at Newington Armory, a hub of art, culture, and history. Built on the traditional lands of the Wann clan, known as the Wann-gal, Newington Armory was used for military purposes since the late 1800s.
Take a ride on the historic railway that was once used to move missiles and torpedoes, check out the Armory Gallery art exhibitions, ride a Segway or bike, visit BirdLife Discovery Centre or play Disc Golf. Nearby at Blaxland Riverside Park, the double flying fox, tunnel slides and water feature are great for kids. Refuel with the fresh seasonal food and riverside views at the Armory Wharf Cafe.
Newington Armory is definitely one for the whole family. There's something for everyone to enjoy at this dynamic historic venue.
Jamieson Street, Sydney Olympic Park