30,000 seat CommBank Stadium
CommBank Stadium is located in the heart of Parramatta. Designed to seat 30,000, the stadium features the steepest grandstand in Australia, bringing fans closer to the action than ever before.
A New State Of The Art Stadium For Parramatta
Seating for 30,000
The stadium opened in April 2019 and hosts concerts, sporting matches and other major events. It also hosts a range of community events and activities, business meetings and shows.  
Parramatta Eels, Western Sydney Wanderers, Wests Tigers and the Canterbury-Bankstown Bulldogs are all using the new stadium. 
The Parramatta community loves its sport and now has a world-class stadium to enjoy their beloved rugby league, union and football matches, locally.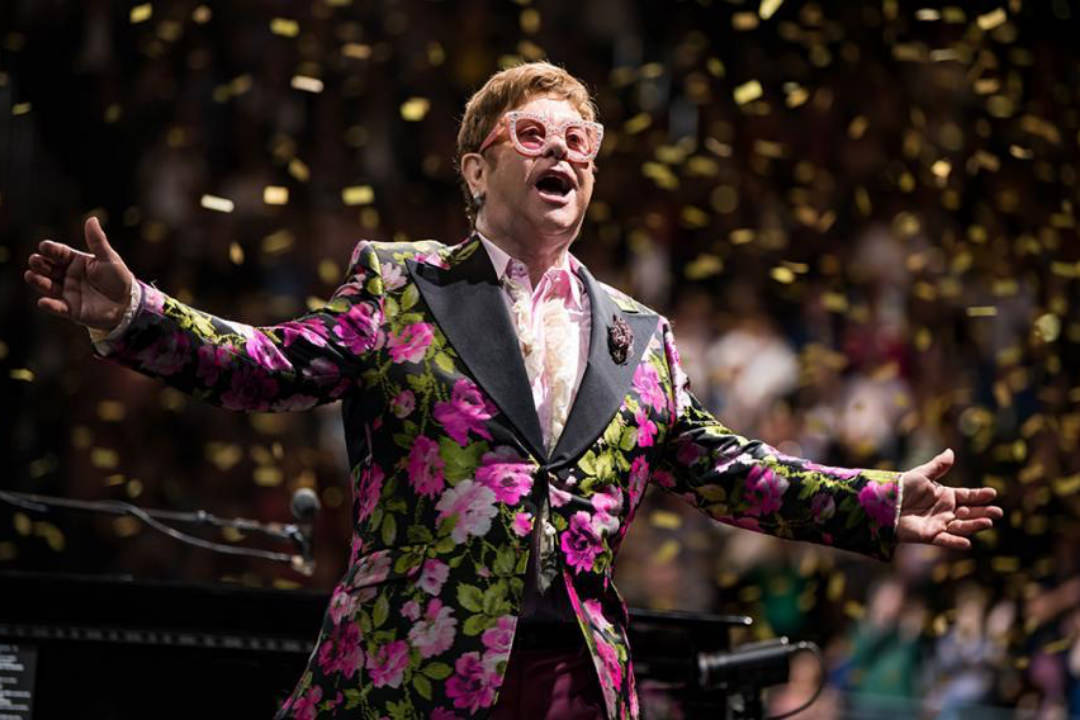 Millions Injected Into Parramatta's Economy
How CommBank Stadium Is Boosting Parramatta's Economy
Parramatta's economy gets a $1-million dollar boost every time a major event is held at the new state-of-the-art CommBank Stadium.
The Micromex 'Bankwest Stadium – Bolstering the local economy' report, (Note: effective 1 October 2021 the stadium became known as CommBank Stadium) is a snapshot of Parramatta's future. CommBank Stadium has cemented itself as Sydney's new home of entertainment and sport. It's the base of legendary sporting clubs, the Parramatta Eels and Western Sydney Wanderers. It has also hosted some of the world's biggest entertainers, including Elton John. But it's also attracted a new, ongoing wave of visitors to Parramatta – all of whom are spending money.
More than 600 people who attended one of three weekend sporting matches at Bankwest in June and July 2019 were interviewed. People were asked a range of questions, including how they got to Parramatta, what they thought of our City, and how they spent their money. Not only was their spend positive, but their experience of the City and the new CommBank Stadium rated highly across all areas.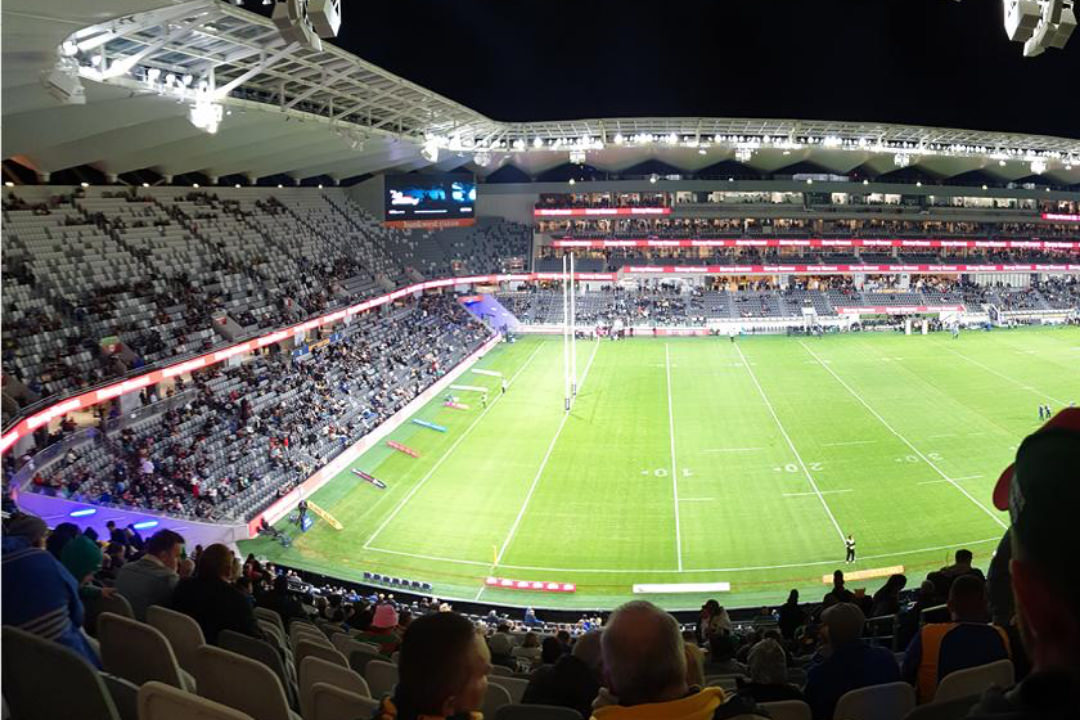 Innovative Technology 
Turf with its own built-in rainwater vacuum 
The CommBank Stadium Parramatta features an innovative underground drainage system that can suck water out of the field. This is the first of its kind in Australia and ensures the stadium will be playable even after heavy downpours.
The drainage system has been likened to a reverse-cycle air conditioner. It uses a small suction fan about a metre in diameter and is modelled on those used at a number of European golf courses to keep the fairways and greens playable after heavy rain. 
The use of this technology will help cement CommBank Stadium as one of Australia's premier sporting and major event venues.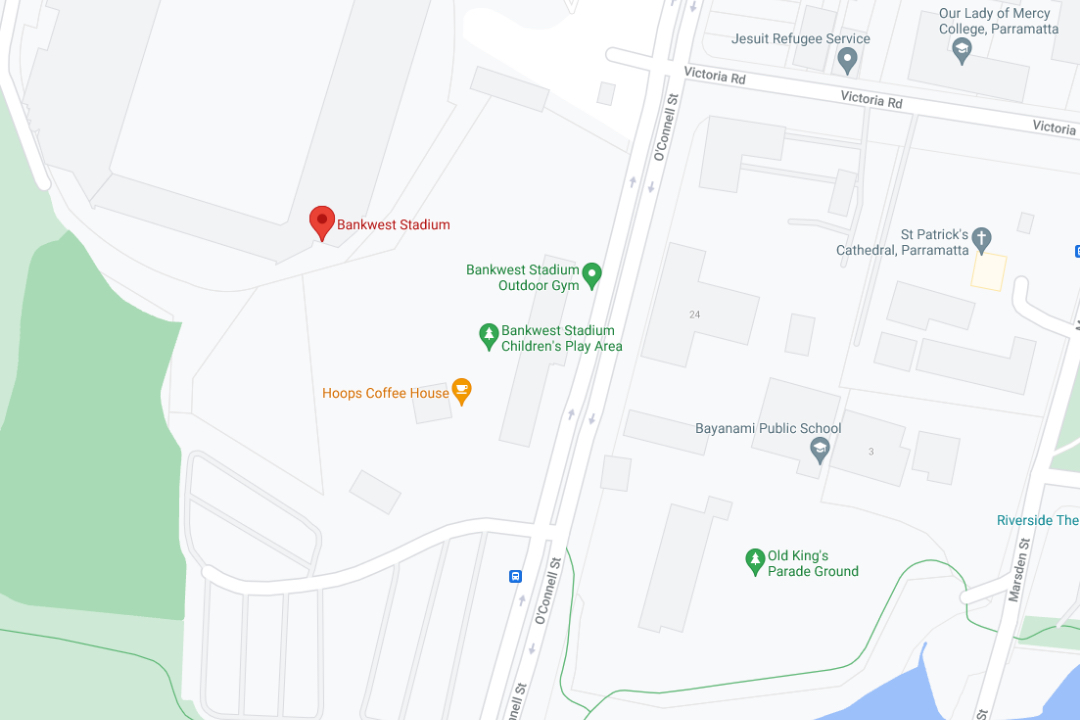 Commbank Stadium Located at 11-13 O'Connell Street, Parramatta, NSW Australia
CommBank Stadium is located at 11-13 O'Connell Street, Parramatta. It's well-serviced by public transport with regular bus, train and ferry services bringing people into the Parramatta CBD. The stadium is only a short walk through the vibrant City of Parramatta CBD and about a 10-minute walk from Parramatta Station.
The making of Parramatta's new CommBank Stadium
The making of Parramatta's new CommBank Stadium
What's a state-of-the-art stadium look like? See behind the scenes of this major Venues NSW project.
CommBank Stadium Management
CommBank Stadium Management
Venues NSW owns CommBank Stadium on behalf of the NSW Government while VenuesLive operates it.  Venues NSW is a statutory authority and sits within the NSW Government's Office of Sport. For more information, visit the CommBank Stadium website.