New Light Rail For Parramatta In 2024
By 2026, around 28,000 people are expected to use the Parramatta Light Rail every day. An estimated 130,000 people will live within walking distance of light rail stops.
An Animation Of The Parramatta Light Rail Project
An Animation Of The Parramatta Light Rail Project
Church Street has transitioned to a pedestrian-only zone between Macquarie Street and Market Street as work on Stage 1 is well underway. 
(Animation courtesy of Transport for NSW)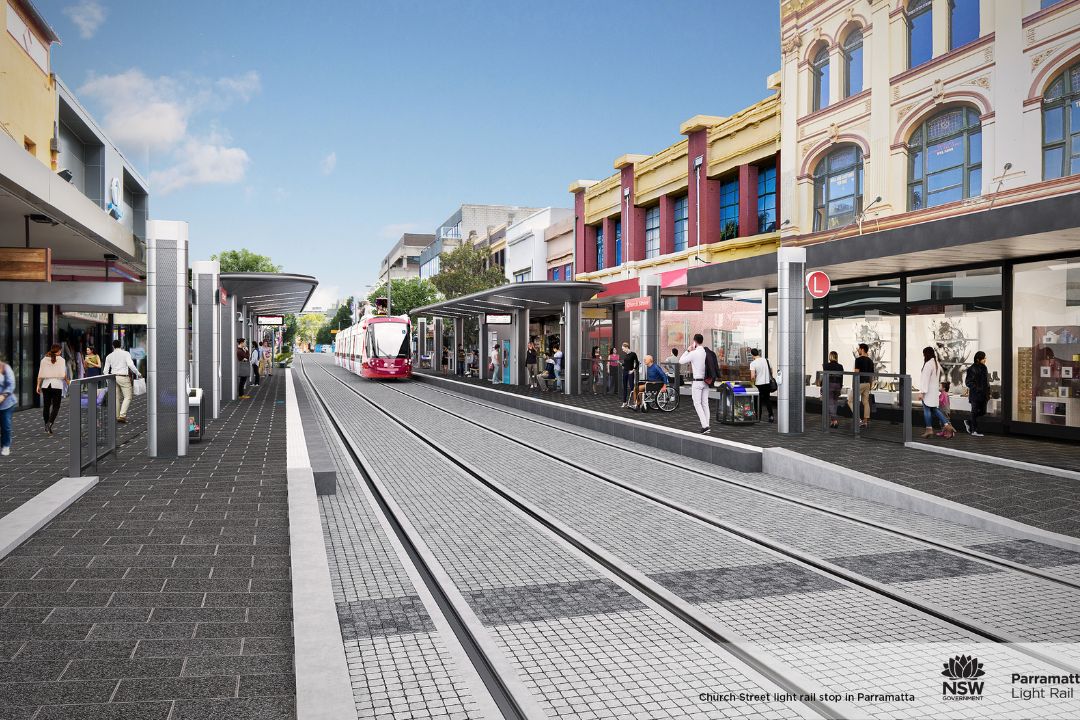 Parramatta Light Rail Stage 1
The Parramatta Light Rail will connect Westmead to Carlingford via the Parramatta CBD and Camellia with a two-way track spanning 12 kilometres, and is expected to open in 2024. It will revolutionise the way workers, residents and visitors move around the Parramatta area. It will link Parramatta's CBD and train station to:
Westmead/Cumberland Precincts, Camellia Town Centre and Telopea 
CommBank Stadium & new Powerhouse Parramatta
Rosehill Gardens Racecourse 
Three Western Sydney University campuses
(Image Courtesy Transport for NSW)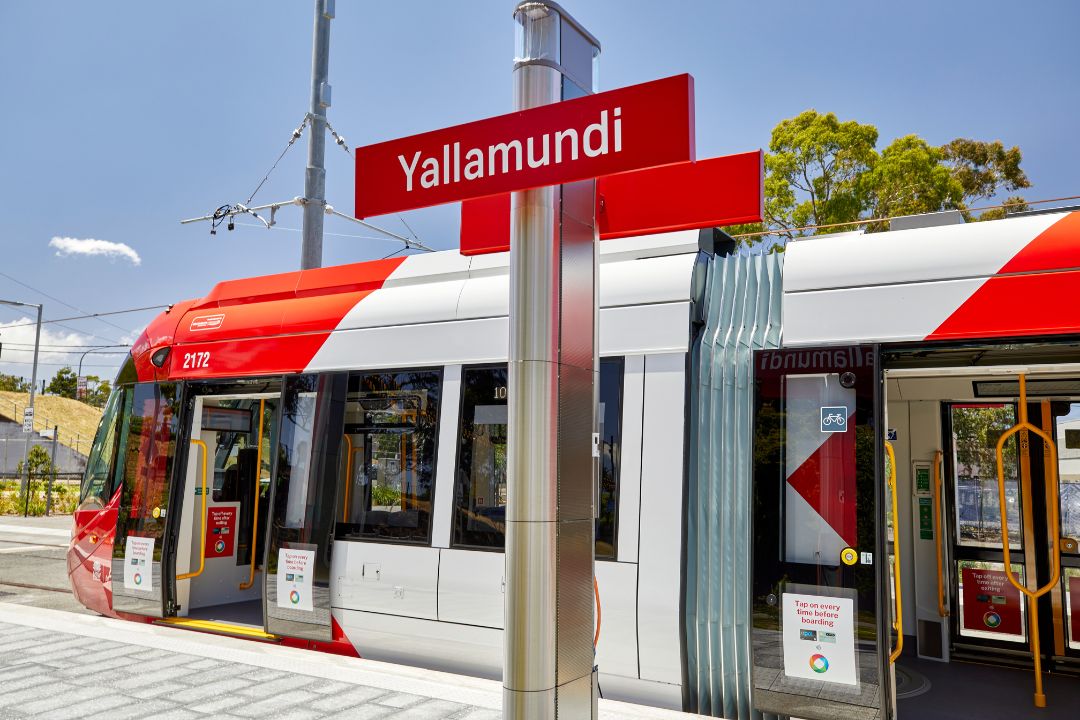 Parramatta Light Rail Stage 2
The NSW Government will proceed with Parramatta Light Rail Stage 2, committing $602.4 million to commence the detailed planning process to move ahead with the Western Sydney megaproject. This commitment will go towards early works and building the vital bridge connection across the Parramatta River between Wentworth Point to Melrose Park.
Stage 2 will connect Stage 1 and the Parramatta CBD to Sydney Olympic Park via Camellia, Rydalmere, Ermington, Melrose Park and Wentworth Point. It will connect the local communities in the Greater Parramatta and Olympic Peninsula, and bring the vision of a '30-minute city' closer to reality.
Stage 2 will have 14 stops over a 10-kilometre two-way track, with travel times of around 31 minutes from Camellia to the Carter Street Precinct via Sydney Olympic Park, and a further 7 minutes to the Parramatta CBD.
(Image Courtesy Transport for NSW)