Destination Parramatta – make the most of your stay during Sound West
If you're coming to SOUND WEST then you'll want to make the most of your visit to Parramatta where there are great places to stay, fabulous places to eat and drink, and loads of things to do.
If you're coming to SOUND WEST Music + Technology Festival then you'll want to make the most of your visit to Parramatta where there are great places to stay, fabulous places to eat and drink, and loads of things to do.
There's much more to Parramatta than first meets the eye with a vibrant multicultural food and cultural scene, as well as heritage-listed buildings and the natural beauty of the river. 
Where should I stay in Parramatta for SOUND WEST?
Parramatta boasts a large range of accommodation options from five-star hotels to budget hotels and motels, and everything in between.
There are many accommodation options close to the conference venue CommBank Stadium like the Novotel Parramatta and Urban Escape.
Also within easy walking distance of the Stadium is the official hotel partner of SOUND WEST, the Parkroyal Parramatta. It's also located near the popular 'Eat Street' restaurant precinct. 
Find out more information about the range of accommodation and facilities available in Parramatta.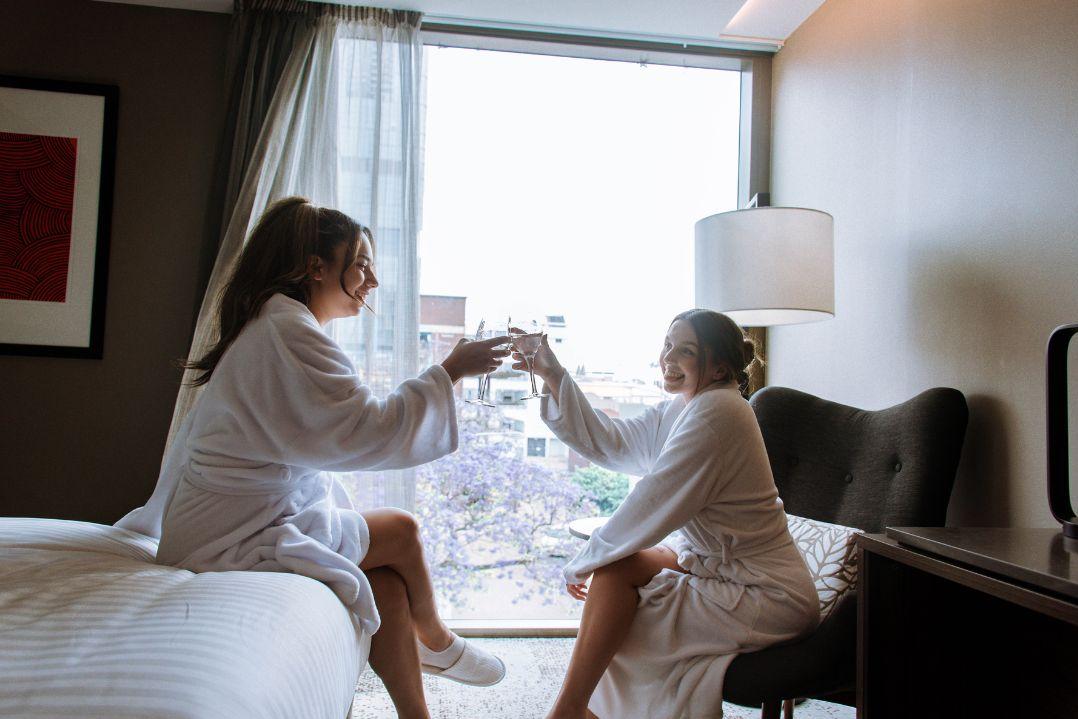 Where can I eat in Parramatta?
Parramatta is fast becoming a food mecca with cuisines from dozens of countries and something to suit every budget.
The logical place to start is the famous Church Street, which is also known as 'Eat Street' with the highest concentration of restaurants in Parramatta. A few popular eateries include:
Restaurant 317 started as an eatery focused on gluten-free diets but has evolved to offer a range of modern dishes.
What do Champagne, fried chicken and sneakers have in common? They're all on the menu at Butter.
Alex & Co serves modern Australian cuisine set in an expansive, open-plan venue with indoor & outdoor areas to take in views of the Parramatta River.
Testament to the growing popularity of Parramatta as a food destination, some of Sydney's biggest names in food have joined the established names including:
Bourke St Bakery offers an excellent selection of bread products.
Coco Cubano is inspired by the flavours and culture of Cuba.
Gelato Messina is a destination all of its own with 40 flavours made from unique recipes.
The next stop on your culinary tour should be the recently established Parramatta Square. Here you'll find some of the best-known global restaurants and various cuisines from around the world. From Asian cuisine at LILYMU, to European vibes at Ruse Bar and Brasserie and Italian cuisine at CicciaBella Trattoria + Bar. 
If you enjoy Indian or south Asian food you need to head south from the Parramatta CBD where you'll find Harris Park, otherwise known as Little India. There's an impressive selection of Indian restaurants along Wigram Street, offering some of the most authentic meals outside the subcontinent. People come from all over Sydney come to enjoy the range of south Asian cuisine.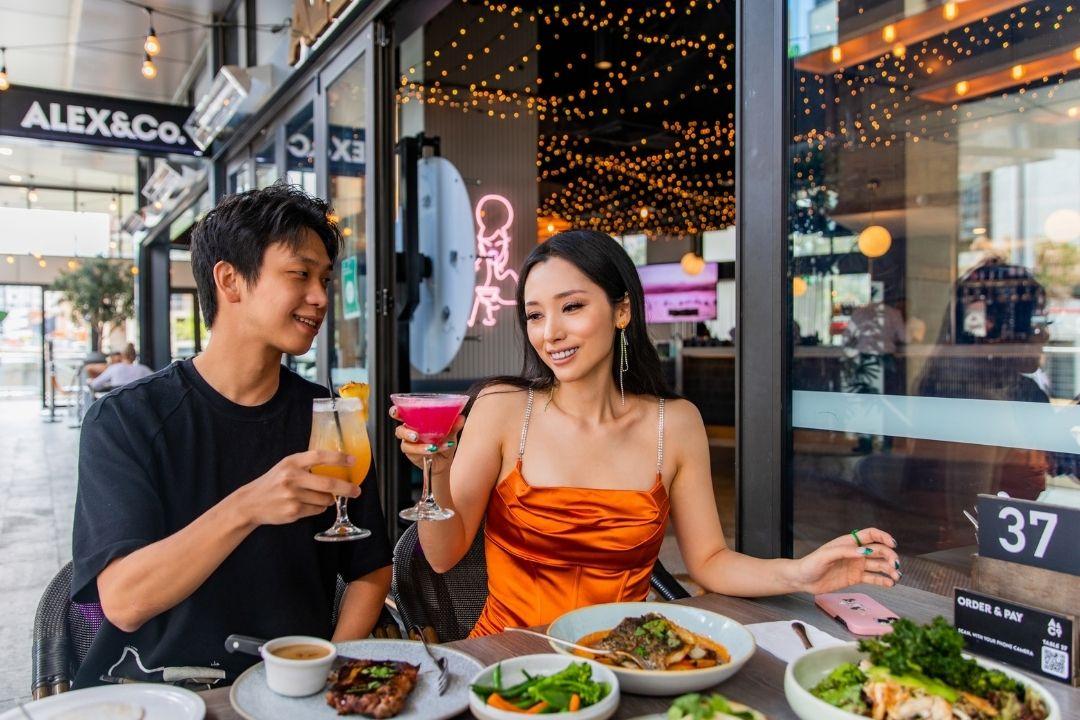 Where to drink in Parramatta?
In recent years Parramatta has also become the home of great coffee as well as a place to enjoy a social drink with friends.
Places you can get a great coffee include:
Circa Espresso in Wentworth Street offers high-quality coffee and food in a quirky setting.
Mr Phillips is a hole in the wall, but it serves some of Parramatta's best coffee from its two separate locations both on Phillip Street.
For drinks, there are plenty of large pubs and bars in Parramatta that you can find all across the CBD but if you're looking for somewhere a little different try Nick and Nora's, a stylish rooftop bar on the 26th floor of the new V by Crown development.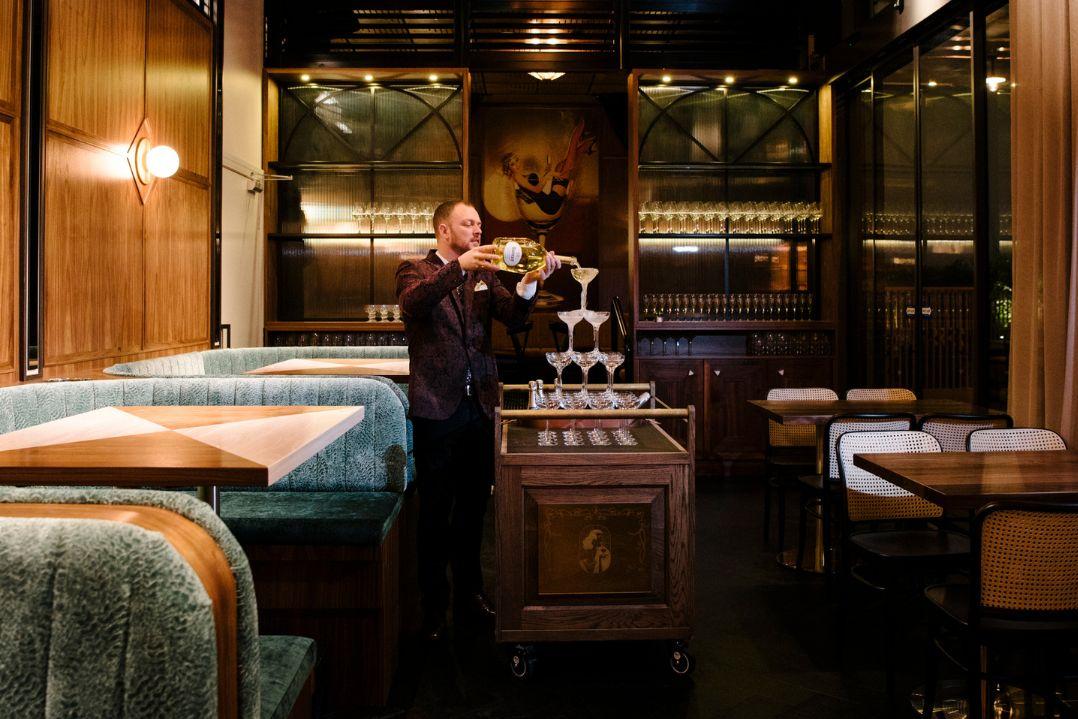 Where can I shop in Parramatta?
Parramatta CBD is home to Westfield Parramatta, a major shopping mall with over 400 retail stores including popular fashion labels and lifestyle brands.
If you prefer to explore more unique retail experiences when you're visiting a new place Parramatta has some great destination stores including:
Guitar Factory - originally opening in the early 1960s, the Guitar Factory has grown to become an establishment in its own right and now offers a full line of music supplies including, guitars, drums, keyboards, PA, recording equipment, computer-assisted music and more. It's located at 255 Church Street.
Beatdisc Records - where locals have been coming since 1995 for vinyl, CDs, DVDs and music memorabilia, both new and second-hand. It's located in the far corner of Centenary Square — opposite St Johns Church.
Culture Kings Streetwear – has hundreds of sneaker brands, and even more caps, accessories and clothing from your favourite brands. As well as its retail offerings it has a DJ, half a basketball court and arcade games. It's located on the corner of Church and Macquarie Streets.
Find out more about shopping in Parramatta.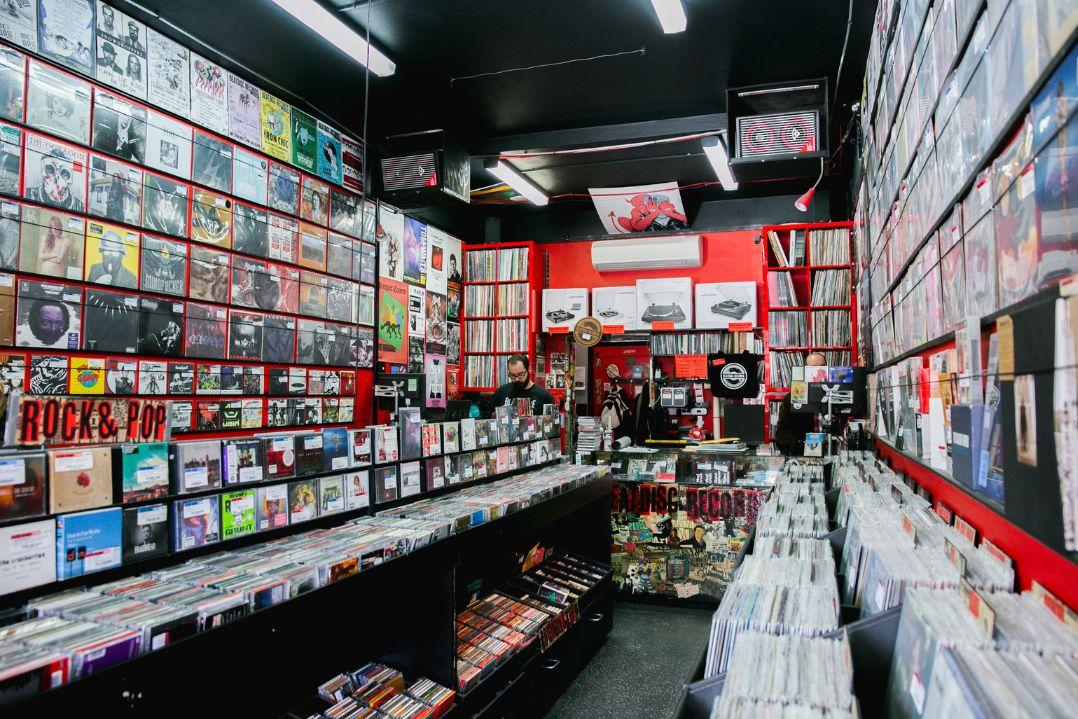 What else can I do in Parramatta while I'm visiting SOUND WEST?
Get active in Parramatta
Close to the conference venue for SOUND WEST is Parramatta Park. Within the historic 85-hectare park is a 3.2 km loop walk which is an easy and enjoyable stroll.
Another popular walk in the Parramatta CBD is the Riverside Walk. It's a 3.5 km walking path on the northern side of the river featuring murals depicting indigenous history. The murals begin at Heritage and Visitor Information Centre.
Watch a show at Riverside Theatres
A stone's throw away from CommBank Stadium is Parramatta's Riverside Theatres. Come to the theatre to watch a show or a film. Find out What's On. 
Learn about colonial history
Parramatta is home to many historic buildings. As the oldest inland European settlement in Australia, built on the land of the Dharug people, Parramatta's heritage buildings are an important part of Australia's history.
Popular historic sites, many of which are an easy walk from the centre of Parramatta are:
Old Government House
Experiment Farm Cottage
Elizabeth Farm
Parramatta Female Factory
Lancer Barracks
Lennox Bridge
Hambledon Cottage
St John's Cemetery
St John's Cathedral, Church Street
Parramatta Town Hall.
What's coming up in Parramatta – Beats, Eats & Art at Parramatta Lanes 
What's coming up in Parramatta – Beats, Eats & Art at Parramatta Lanes 
If you've loved your time in Parramatta at SOUND WEST, be sure to add Parramatta Lanes to your calendar this 12-15 October. 
Parramatta Lanes is one of Sydney's biggest annual food, music and art festivals. The City of Parramatta's laneways light up with eats, beats and art, bringing together people from all walks of life to inspire creativity, celebrate Parramatta's unique culture and nourish the soul.