Go Local AT Home
Calling all locals in and around Parramatta, Toongabbie, Old Toongabbie, Constitution Hill and Westmead!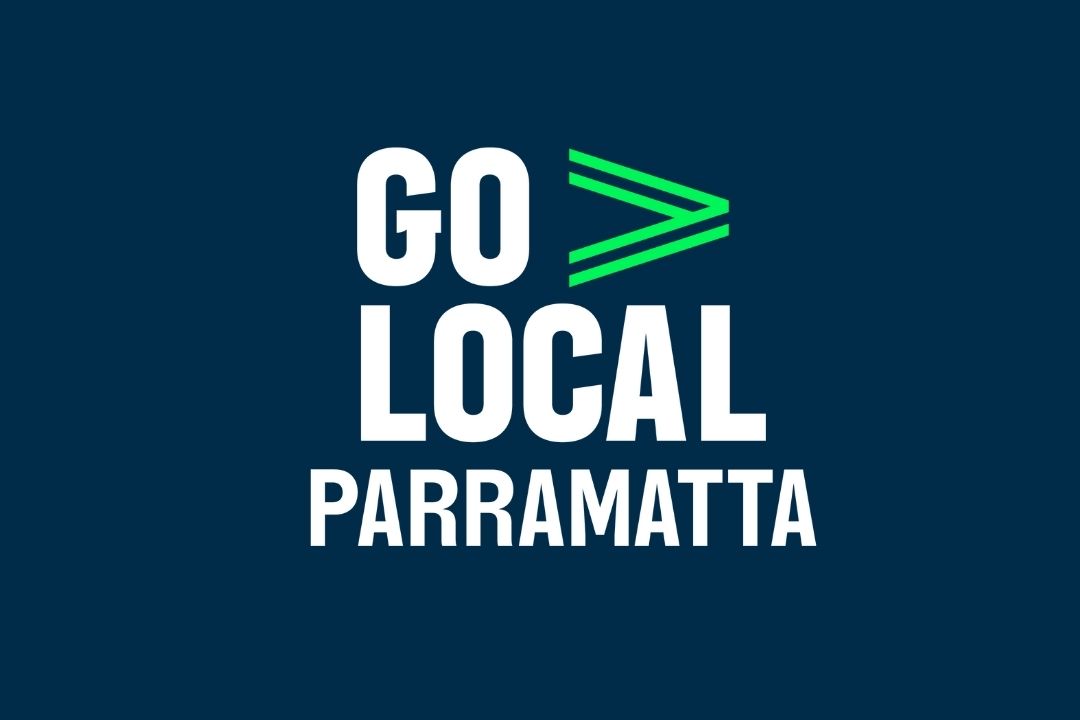 Parramatta neighbourhood
The Parramatta neighbourhood is jam-packed full of great locally grown and run businesses.
Spanning the CBD, Westmead, Toongabbie and Old Toongabbie, the Parramatta ward has a high concentration of great eateries offering takeaway and home delivery.
Treat yourself and support local gems throughout lockdown by purchasing takeaway or home delivery from a variety of businesses on your doorstep.
Kouzina Greco, Parramatta Eat Street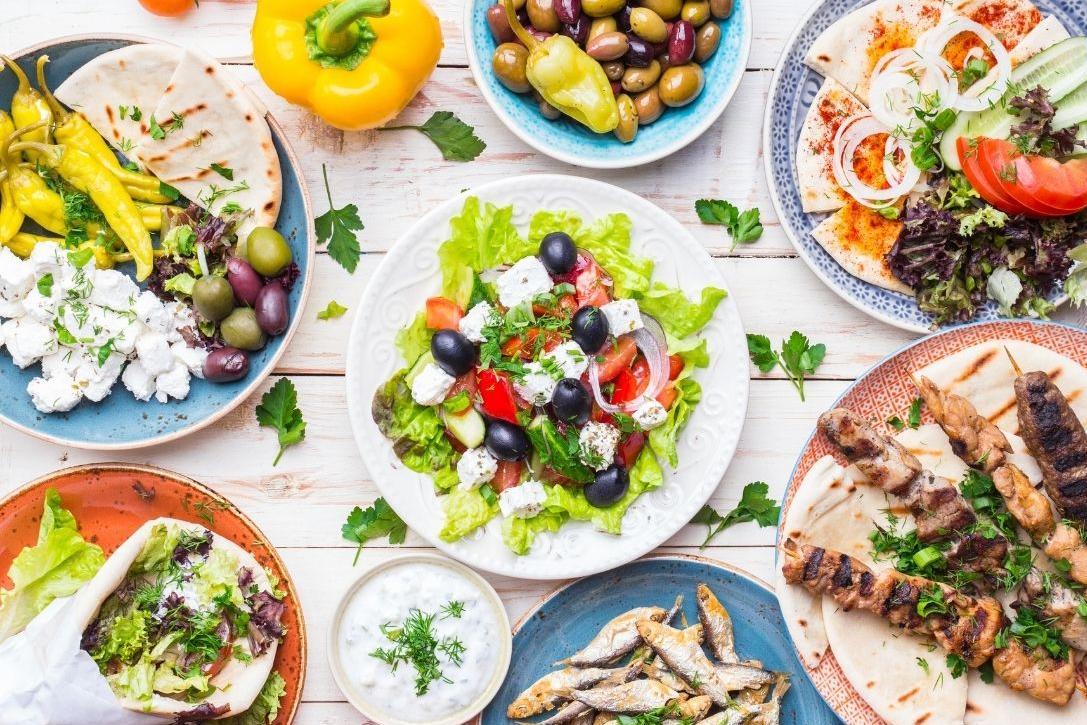 Kouzina Greco, Parramatta Eat Street
Enjoy a Greek feast with Kouzina Greco and enjoy 10% off the bill if you order directly with them. This family-owned restaurant has been running since the year 2000, offering authentic Greek cuisine full of traditional flavours with a modern twist. Order online, call 96873669 or text your order 0450807591. 
Everest Momo, Westmead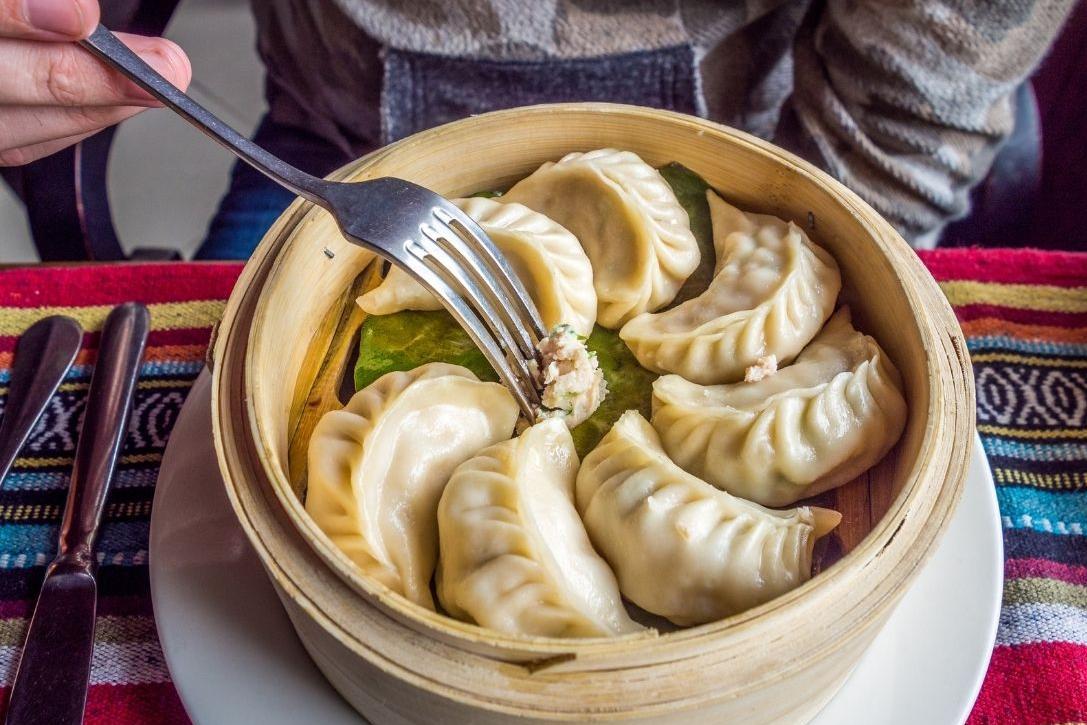 Everest Momo, Westmead
Try tasty Nepalese dumplings from this momo kitchen and you won't be disappointed. Freshly made and handcrafted with love, the fresh ground spices, meat and vegetables make these dumplings extra special. You can order via Ubereats, Deliveroo, Menulog and Doordash or give them a call 02 7806 6479. 
Watch Your Fingers Patisserie, Constitution Hill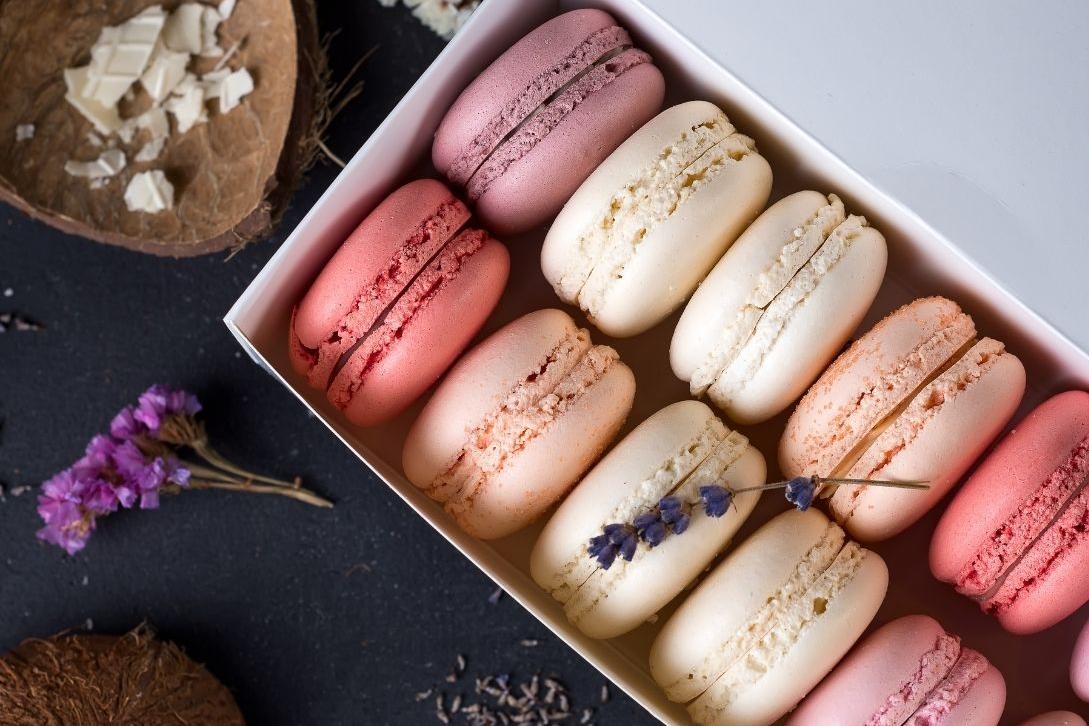 Watch Your Fingers Patisserie, Constitution Hill
This French patisserie is truly a local Toongabbie gem. With coffee, cakes, slices, macarons, pies and pastries, this place is a great pit stop for your breakfast, lunch, or morning/afternoon pick-me-ups. Open for takeaway, stop by at 5 Emma Crescent, Constitution Hill or call ahead to get your order 9688 4060.
FISHBOWL, Parramatta Square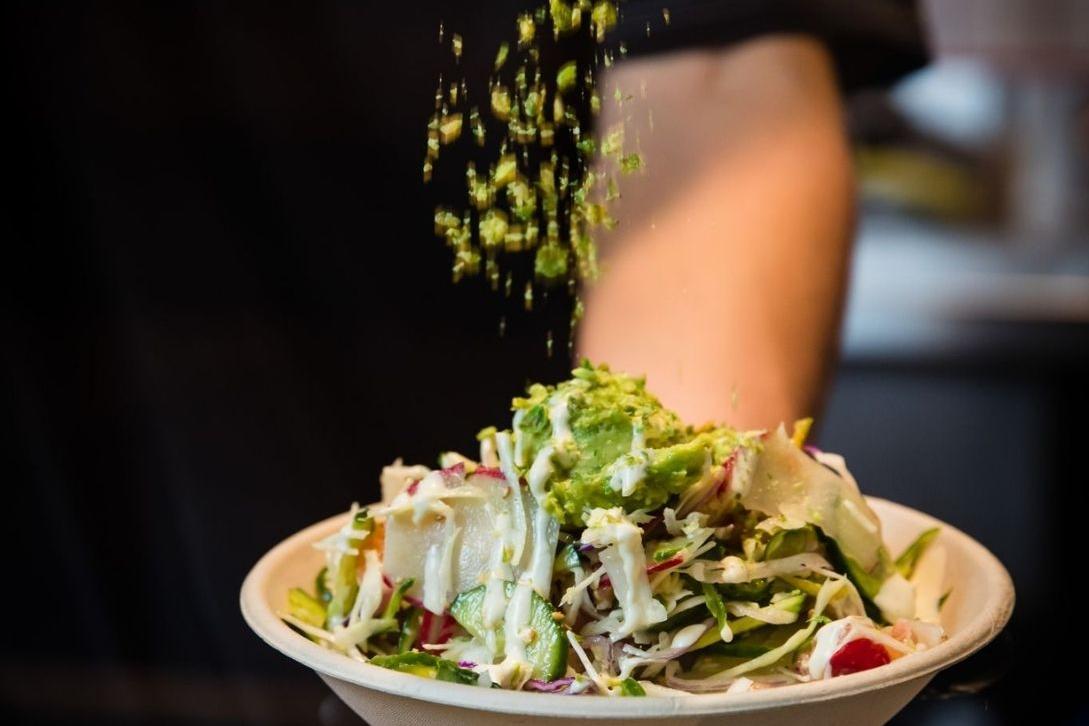 FISHBOWL, Parramatta Square
All-day breakfasts, healthy poké bowls, freshly made burgers, sandwiches and summer salads. Lab Kitchen is a firm favourite with the locals. Get takeaway or delivery via Menulog.
Culture Grounds Espresso, Toongabbie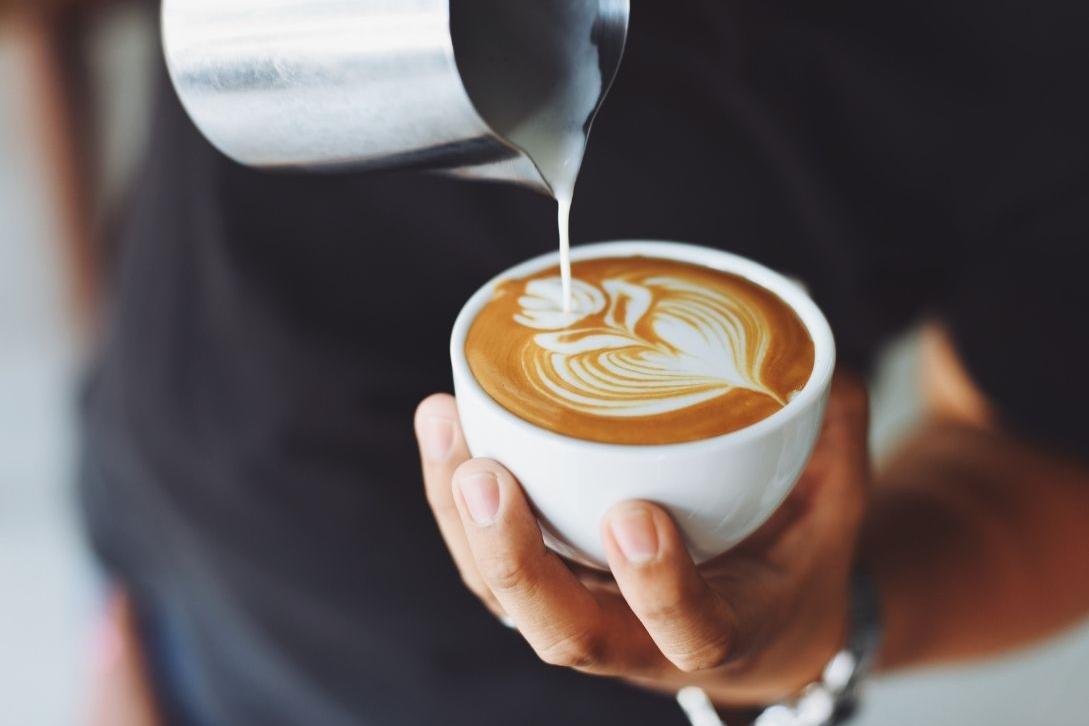 Culture Grounds Espresso, Toongabbie
Usually an all-you-can-eat one-stop-shop for Japanese cuisine, Okami is still open for takeaway. So if you have a craving for katsu curry, fresh sashimi or a life-affirming bowl of udon soup, this Silverwater restaurant is the place to call.
Harvey's Hot Sandwiches, Parramatta Square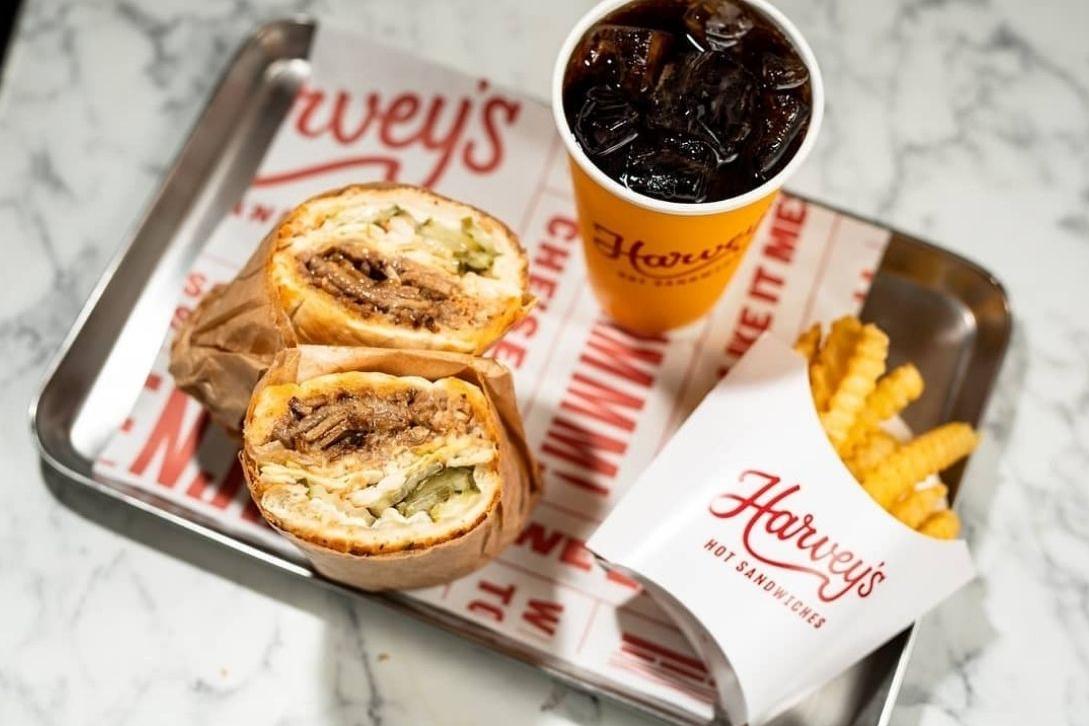 Harvey's Hot Sandwiches, Parramatta Square
Satisfy those hunger cravings with takeaway from this Melrose Park cafe with BLTs, burgers, salmon & avo eggs benedict, handmade cakes galore and more!
Get your neighbours' recommendations
Find out what your neighbours have to say about their favourite local businesses. 
You too can tell us what you love about your favourite local business by entering our Go Local competition to win a prize worth $100 from the Parramatta Farmers Markets. Enter the competition.
Parramatta
Bacio Espresso
"They have the best coffee in Parramatta, against some tough competition. They have been a lifesaver during lockdown and their service is always cheerful and friendly."
11a George St, Parramatta
 
GEORGIEBOY by Circa (coffee + kiosk)
"GeorgieBoy has been there for me right through the LGA lockdown. It's been a daily highlight to get takeaway coffee. My walking exercise routine has included a couple of breakfasts here each week, so I've sampled a good portion of the menu. Very friendly staff, working extremely hard."
O'Connell St, Parramatta
 
Seng Seng Mart
"It's one of the best Asian / Korean markets. Wide range of groceries and a good selection of Korean alcohol."
Suite 6, 21-23 Grose St & 4, Villiers St, Parramatta
 
The Shed Parramatta
"Not only are their egg and bacon rolls and coffee to die for but the staff make the venue. They are always happy to greet you, ask how you are and make you feel great each day. After living alone in a lockdown, having people around like that makes you smile."

"Great vibe and even better coffee! Their coffee keeps me functioning in this lockdown."
shop 8/45 Macquarie St, Parramatta
 
Performa strength and fitness
"Amazing coach who has kept the business running remotely during super difficult conditions during lockdown. She keeps spirits and fitness up for our community!"    
1/109-113 George St, Parramatta
 
Bourke Street Bakery     
"Almond croissant, fresh bread, delicious coffee and above others, the amazing and friendly staff."
186/1, 190 Church St, Parramatta
 
Harvey's Hot Sandwiches
"We love their food! During lockdown and using meal delivery services their products travel well and never disappoint!"

"I never thought sandwiches could ever taste so good (don't tell my mum they are even better than hers!)"
Parramatta Square Shop 4, 05/12 Darcy St, Parramatta
 
Vasco's Chicken   
"We love that we can walk there, and their lockdown special has been amazing during this time. We can feed our family with that deal at a great price!"
1/459 Church St, Parramatta 
 
Oriental Tucker Box    
"Great short soup, laska, and friendly service."
4/95-101 George St, Parramatta
 
Beans and Barrells    
"Fantastic service, great prices, amazing food. The team are always so welcoming and kind. It's a pleasure to visit them!"
Shop 6/180 George St, Parramatta
 
Bodhi Boutique     
"It's my own business, that we put our heart and soul into opening, we have prided ourselves to be a beautiful relaxing sanctuary with beautiful decor and 5-star service. And also we won best hairdresser in Parramatta and NSW."
"Beautiful shop and amazing staff."
Shop 1/6-10 Charles St, Parramatta
 
Meraki Merchants    
"The best coffee and service anywhere! They cared to quickly remember your name and coffee, you're made to feel like a part of the family. They're a hidden gem tucked away from the hustle and bustle."
5/111 George St, Parramatta
 
Mama zzang    
"It's about the best Korean fried chicken in Parramatta. All-time favourite shop during this pandemic."
277 Church St, Parramatta
 
Restaurant 317    
"The food is always fresh, delicious and on point each time you go. This is a restaurant that I second to none with their large extensive menu full of variety and caters for all dietary requirements located on Church Street. Do yourself a flavour during this time and order a treat or two."

"317 always greets us with warm friendly smiles! They have the best chicken strips I've ever tasted! They have an exhaustive menu to chose from and everything on the menu is so delicious. Hands down best restaurant on church street."
317 Church St, Parramatta
 
Pho Pasteur
"Family-friendly and amazing variety of quality dishes."
37 Church St, Parramatta
 
Gatehouse Tea Rooms     
"The Gatehouse Tea Rooms in Parramatta Park have the BEST coffee and the best smiles!! Always the best part of my weekend mornings, grabbing a coffee and getting to walk around the park!"
Corner of Pitt Street &, Macquarie St, Parramatta
 
Bay Vista      
"Amazing deserts that fill my heart full of joy! I'm such a sweet tooth and this place has so much variety! Staff are so friendly too. It's a great vibing and happening place!"
Altitude Building, 1/330 Church St, Parramatta
 
Summerland Honey     
"A regular at Parramatta farmers market and I've been a regular customer for years. All-natural Australian made products. And they have adapted to online business during covid lockdown to keep going."

"Summerland Honey is run by two of my favourite people, Joyce and Greg. Their work ethos, customer service, and everything else are always above and beyond expectations. I will always buy my honey from them. Thank you."

"Great honey,  and locally made Aussie products ,a happy couple of great personality, good customer service."
 
Kanzo Sushi    
"The freshness of the ingredients is second to none, the fairy lights on the ceiling gives it a soft relaxing vibe and the staff members always make me feel welcome; I feel transported in time and space to a little shop in Japan's maze of alleyways..."
Shop 3/109-113 George St, Parramatta
 
Milky Lane    
"Amazing burgers and shakes."
20/22 Macquarie St, Parramatta
 
Temasek Restaurant
"It is the best Singaporean food in Sydney (& probably Australia). The experience is very similar to the authentic Singapore experience and the food is just as good. Gladys and the others that work there are always lovely!"
71 George St, Parramatta
 
Thai La-Ong    
"For so many reasons! The friendly service, tasty & authentic Thai, great menu, funky decor ... But my #1 reason is that they make my kids feel comfortable. It's the first restaurant my shy son independently ordered dishes and the waiter didn't double-check with a parent."
279-281 Church St, Parramatta
 
Sushimata     
"There are so many awesome Japanese restaurants in Parramatta, but Sushimata stands out as one of the ones because of their friendly kawaii staff. They always us the freshest fish and every time... their dishes are spot on with just the right amount of tangy sauce or toasted sesame seeds or the softest melt in your mouth Tuna. They are also very family oriented when eating at the venue. I can't wait to take my little family there once lockdown finishes. Go Sushimata!!!"
275 Church St, Parramatta
 
Mr Phillip's Coffee House 
"For knowing just the way I like my coffee in the morning."
15/17 Phillip St, Parramatta
 
Xcel Roll
"Delicious food, quick service and always friendly staff. Did I say food was delicious.. the roast pork roll is a must!"
42 George St, Parramatta
 
Fishwave Parramatta     
"I love their fresh and delicious poke bowls which are reasonably priced, and they are located nearby one of my favorite spots in Parramatta-  by the riverside."
Shop 8/103 George St, Parramatta
 
Adore Handmade Chocolates    
"Such delicious products are sold here. And the staff are so welcoming and happy to assist you. It is a pleasure to visit."
2b/103 George St, Parramatta
 
Kouzina Greco    
"Love the Greek food they serve."
16 Phillip St, Parramatta
 
Istanbul in Parramatta
"Some of our favourite kebabs ever! Always super generous and the shish cooked over coal is the real deal. These guys make an honest feed that always satisfies plus they're open late!"
402 Church St, Parramatta
Old Toongabbie
Hideout Cafe and Pizza     
"They are small but mighty! Their food is perfect without fail every time and the staff are the nicest you'll ever come across. The coffee is my favourite and the free biscuit you receive each time with it is the cherry on top! Their approach to a Covid safe environment is to be admired. I just love them!"

"Great coffee, lovely brunch and lunch food and friendly service. Nat's carrot cake is the best!"
58A Bogalara Rd, Old Toongabbie
Please note: While every effort has been made to ensure that all businesses listed on our website are still operating, due to COVID there may be some businesses listed on this page that may have altered their opening hours or be temporarily closed. To avoid disappointment, check out the business' website and social media pages and call ahead before visiting. Please follow all the latest NSW Health advice to stay COVID-safe.
Vote local & WIN!
Tell us your favourite local business and you could win an amazing prize pack from the Parramatta Farmers Markets worth $100! 
The competition is open for residents within the Parramatta LGA. 
We are giving away 5 prizes worth $100 each week!
Spend your Dine NSW vouchers in Parramatta
The Dine & Discover NSW program has been extended to 30 June 2022 and you can now use your 2x $25 Dine vouchers to pay for takeaway from local participating businesses. In Parramatta, some of the participating businesses include Kouzina Greco, San Churro, Thai La-Ong, Taste Gallery, MilkyLane and more.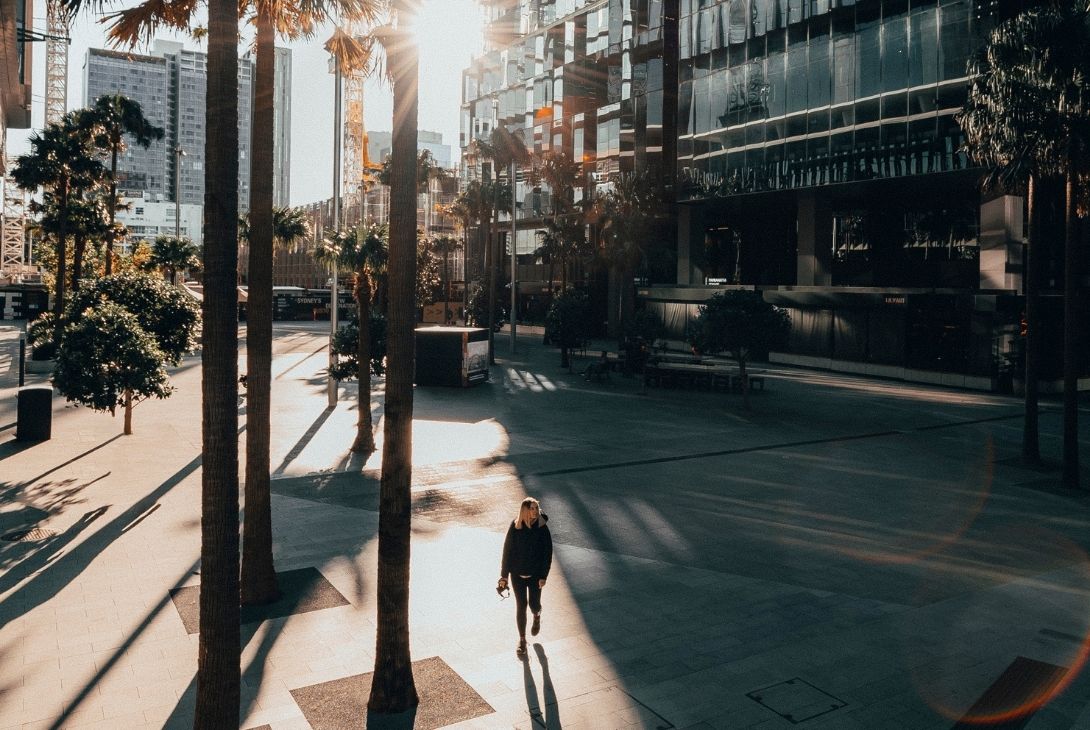 Sign up to our e-news!
Sign up to our What's On AT Parramatta e-newsletter and opt-in to receive ideas of things to do and places to eat & drink in and around Parramatta. 
Vote local & WIN!
Fill out the form to vote for your favourite local business and go in the running to WIN a prize from our Parramatta Farmers Markets stallholders worth $100!