Parramatta's best spots for running
It's easy to get in a routine and only run the same routes. Here's a list of Parramatta's best running spots if you're looking for new places to run.
Places to run in Parramatta
Whether you're training for a marathon or going for a nice jog, it's always better to run outside than on a treadmill. Luckily, Parramatta has quite a few green spaces and shared pedestrian cycleways that can keep you safe if you choose to run outdoors. The focus on greenery and positive transformation within the city also means you'll have lovely views during your workout. 
When you run regularly, it's easy to get in a routine and always pick the same routes. If you're looking for the best 'running spots near me' and want to try something new, here's a list of Parramatta's best places to run:
Parramatta Park
Parramatta Park is located near the CBD and covers 85 hectares. Whilst you might have gone to the park for picnics or the playgrounds, there are also quite a few paved paths for you to run on too. If you're running long distances but don't want to end up too far from home, there's a 3.2-kilometre loop for you to try. Cars, cyclists and pedestrians all have separate lanes. The loop is also a great place to go for interval training or time trials.
View the Parramatta Park map to see all the paths, tracks and cycleways within the park. It'll also show you the best ways to get there via bike if you don't want to run to the park. 
River Valley Cycleway
If you have a long, steady run coming up in your training calendar, take the River Valley Cycleway. It's 15 kilometres long, and you only have to share it with cyclists. It's a relatively flat path that's easier for novice runners but can still be a good challenge. 
The cycleway starts in Parramatta's CBD and follows the river east. It'll take you through Ermington Nature Reserve and on to Morrison Bay Park in Ryde. From there, you can connect to other paths and roads if you want more places to run through. Another option is to cross Silverwater Bridge to connect to Sydney Olympic Park and the tracks there.
Lake Parramatta Reserve
One of the best places to run in Parramatta for cross-country terrain is Lake Parramatta Reserve. There are three tracks for you to choose from. The She-Oak track is 1550 metres and relatively flat. It follows the lake before coming back along the bitumen road through the bush. 
The Banksia track adds onto the She-Oak track to make it 2450 metres. It has a more uneven surface and requires careful footing. The track goes along the east side of the lake and mostly doubles back on itself except for a short detour in the bush. 
The longest track at Parramatta Lake Reserve is the Lake Circuit. It connects to the other two tracks and goes the rest of the way around the lake, making it a total of 4200 metres long. This track continues with uneven surfaces, so wear your best running shoes.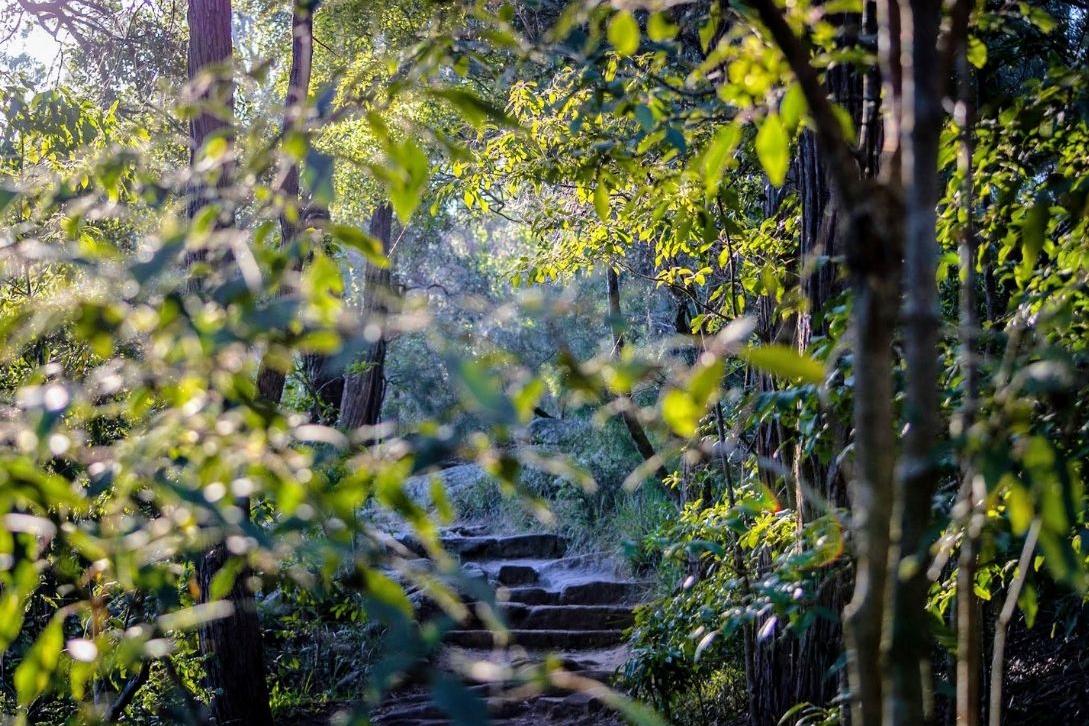 Bicentennial Park
With over 40 hectares of scenic parklands, there are many tracks and grass areas to run on at the Sydney Olympic Park. One great location to take a jog is Bicentennial Park, which is located on the southeast side of Sydney Olympic Park.
There are boardwalks into the mangroves if you're looking for a nature run without the cross-country terrain. You can run past Lake Belvedere to Bennelong Pond too. Near the lake, you'll find the 'Peace Monument' and the 'Sundial' sculpture. There are also observation platforms if you want to take a break and appreciate the view.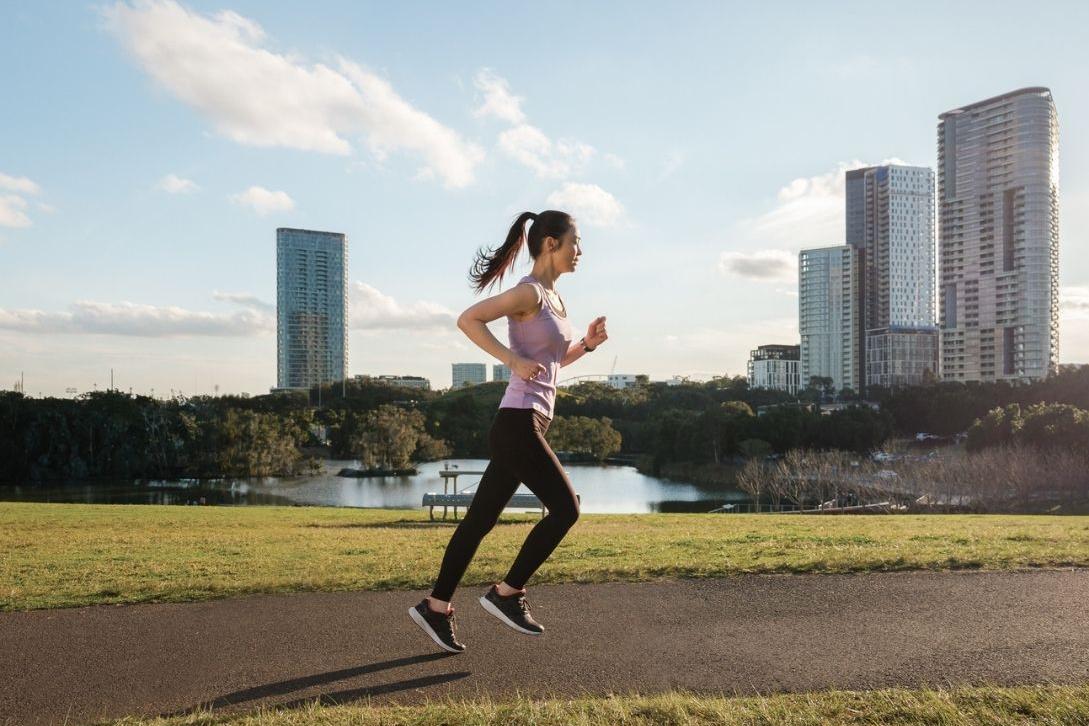 Northmead Dam
If you're looking for places to run in Parramatta that will take you into nature without having to drive too far, try the Bidjidal Reserve. There are a few trails there for you to follow, with the Murri-Yanna Track being the longest at roughly eight kilometres. The track is well cleared, making it fun without being too much of a challenge. 
Time your break to stop at the Northmead Dam (also called the North Rocks Dam). The 'dam' is actually a flood retarding basin that you can view from two areas. There's the top viewing platform which is near the track path. The lower platform takes you down to the basin and should be carefully accessed only when the water level is low.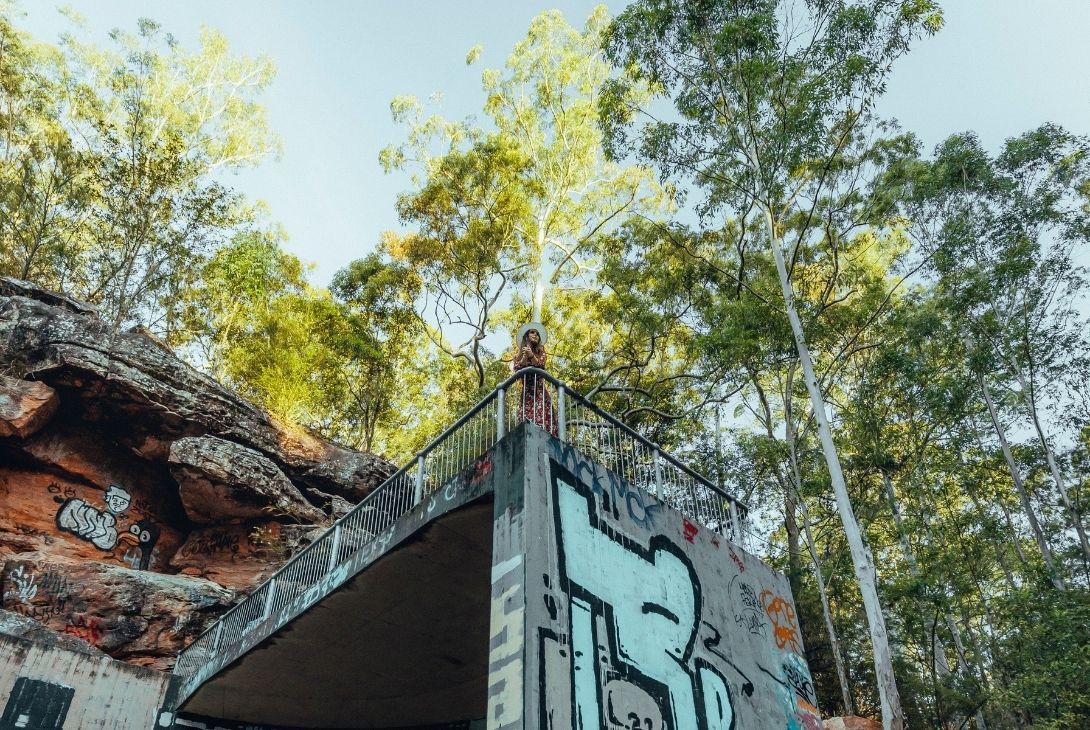 WSU Campus Rydalmere
Parramatta has quite a few universities and schools with grounds you can run on as long as they aren't being used by any students. One of the best places to go would be the Western Sydney University campus in Rydalmere. They have a grass oval and outdoor gym area on the north end of campus. 
Ovals are an excellent location for speed and interval training. If you're worried that you'll get bored running around in circles the whole time, try running to the campus instead of driving. You can warm-up and cool down by running to and from the oval as it's about three kilometres from Parramatta CBD.
Parramatta Parkrun
The Parramatta Parkrun is a free weekly 5km event held every Saturday at George Kendell Riverside Park in Ermington. Don't worry if you're not the fastest runner, participants are encouraged to walk, jog or run at their own pace. Spectators are also welcome to cheer the runners on. Entry is free, but you'll need to register before you first come along and bring a scannable barcode.
Enjoy a post parkrun coffee at the local coffee van, or head to Hungry Boy's Cafe in Melrose Park for a big brekkie.