Heritage of Harris Park
Even in this thriving city of close to a quarter of a million people, Parramatta has a rather unique ability to take you back into its history.
Living history all around 
Even in this thriving city of close to a quarter of a million people, Parramatta has a rather unique ability to take you back into its history – just you and the peacefulness of many colonial sites, lovingly kept as time capsules dedicated to the hard-working figures who have made Parramatta what it is today. After all, it was settled by Europeans in the same year as Sydney city itself, in 1788; and this history is still very accessible today, to those who merely take the time for a walk.
Harris Park Heritage Walk
The self-guided 2.4-kilometre Harris Park Heritage Walk is one such way to discover some of Parramatta's most noteworthy and significant historical properties and landmarks, simply by heading east along the river from Parramatta Wharf. It is this very river that brought European settlers here, being the point at which the waters became freshwater, feeding the area's richer soil and making it a good first farming 'food bowl' for the new colony.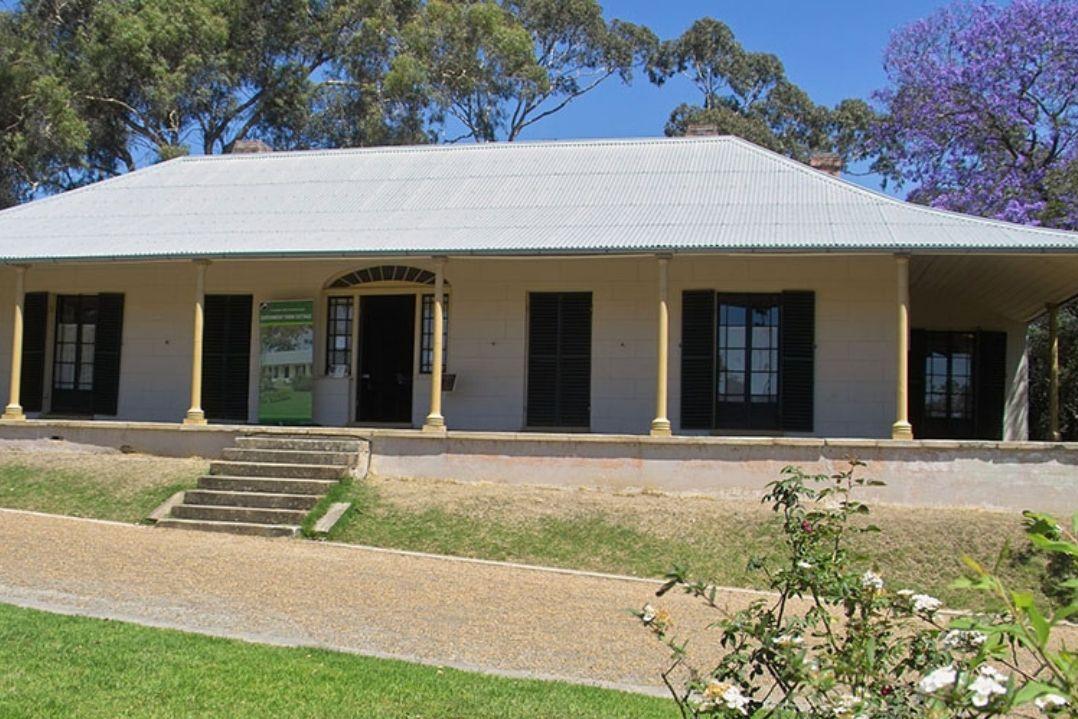 Experiment Cottage
As you stroll through the fertile green spaces along the river, such as the Queen's Wharf Reserve, overlooked by the Gasworks Bridge and guided by signposts along the way, you can imagine how ex-convict farmer James Ruse was able to set up Experiment Farm in 1789, reaching self-sufficiency from colony food rations in only 18 months, and thus being granted these 30 acres – the colony's very first land grant.
As you stand on the verandah of Experiment Farm Cottage, even now in this well-populated area of Harris Park, you can see all the way to the river thanks to a city initiative back in 2000, that cleared the property of extraneous buildings interrupting this vista through the gardens and James Ruse Reserve.
9 Ruse Street, Harris Park. Visit Experiment Farm Cottage for more information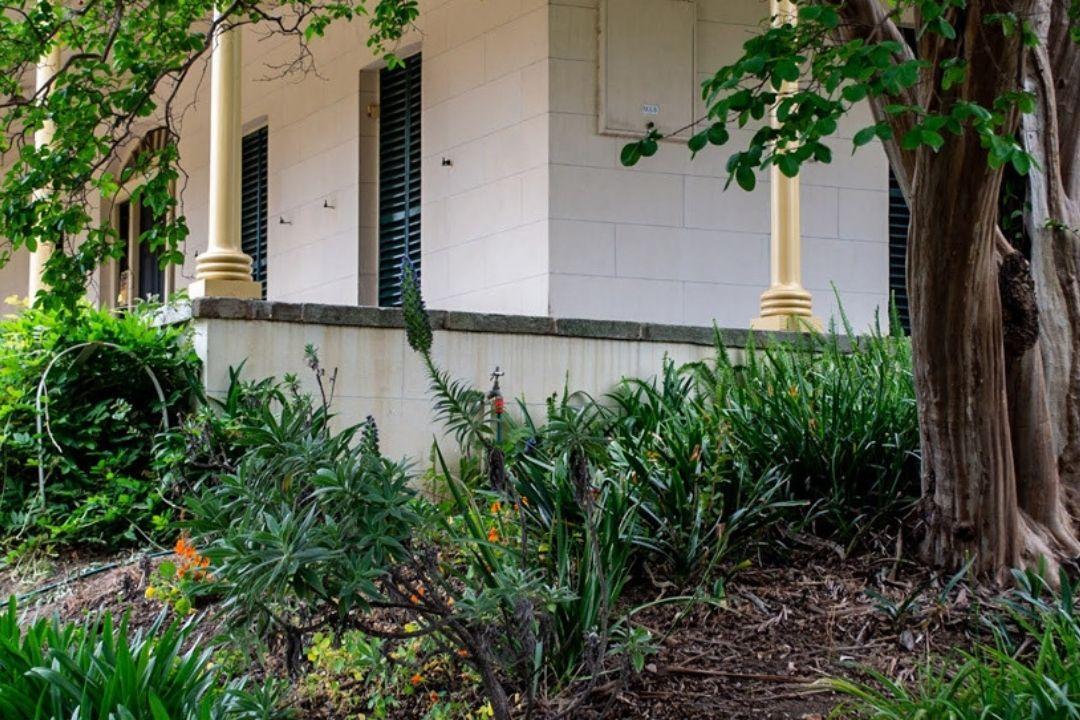 Hambledon Cottage
On the same historic block, down on Hassall Street, Hambledon Cottage exhibits the same rather stark Georgian colonial architecture, although a closer look reveals the beautiful textures of its original sandstone brick and an interior decked out with exquisite cedar wood joinery. This was the second house of John Macarthur, pioneer of the early Australian wool industry and commandant of the Parramatta settlement in the 1790s. Further to the east, on the Heritage Walk, you can see the rest of Macarthur's domain at Elizabeth Farm, named after his wife. By all reports a strong-willed figure, Macarthur was granted 200 acres here and used it to successfully breed sheep suited to the Australian land, becoming the biggest sheep owner of the colony by the 1800s.
A tour of Hambledon Cottage reveals clues as to its many occupants through the years, from the Macarthurs to their much-loved governess, Penelope Lucas, the State's archdeacon, a solicitor and finally a pharmaceutical company, which donated the cottage to Parramatta City Council for safekeeping.
63 Hassall Street (cnr Gregory Place), Parramatta Visit Hambledon Cottage for more information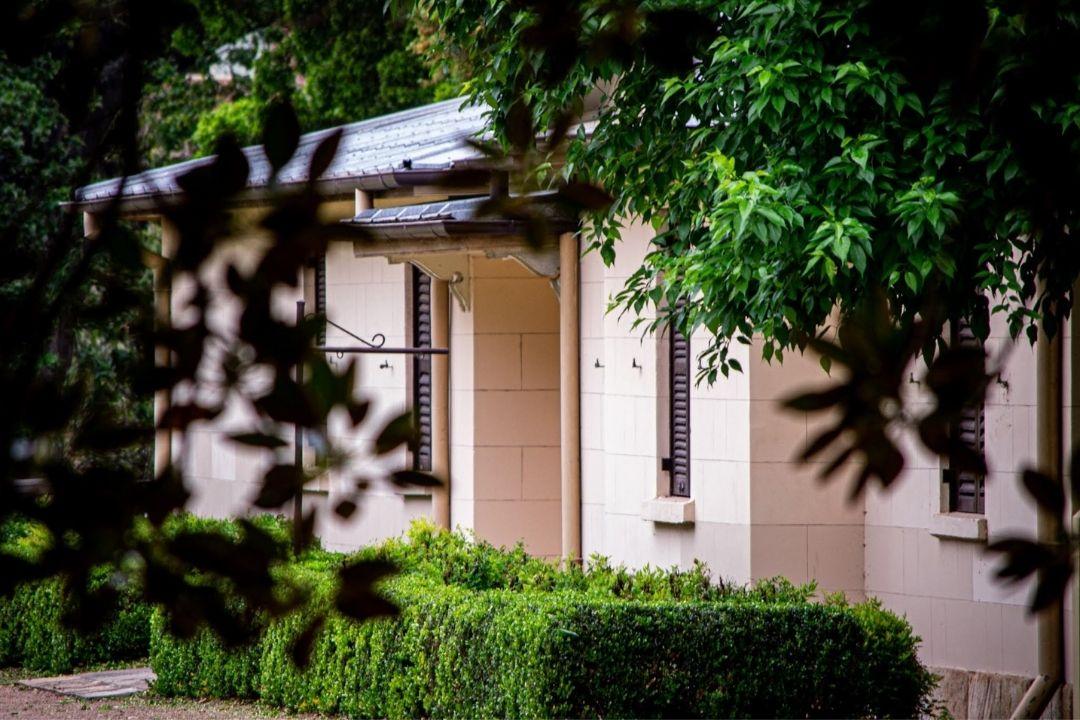 Elizabeth Farm
Elizabeth Farm is Australia's oldest surviving European dwelling. It was built in 1793 by wool pioneer John Macarthur, one of the most influential and controversial figures in early colonial history.
Elizabeth Farm is a rare example of an early Australian colonial homestead. It is also one of the most accessible house museums you will ever visit. There are no inhibiting room barriers, so you can wander freely through the house, draw up a chair to a table, read family letters and newspapers, relax on shady verandas or warm up before an open fire and imagine life in the early colony. 
The Tea Rooms are situated in a recreated 1830s garden and are open on Saturday and Sunday from 10.30am to 3pm for light meals and refreshments.
 
70 Alice Street, Rosehill Visit Elizabeth Farm for more information