A guide to Vietnamese dining in Parramatta
Whether you're a fan of pho or ravenous for a rice-paper roll, here are four diverse eateries to get your fix of Vietnamese food. 
Best Vietnamese restaurants around Parramatta
Cabramatta might be famed as the capital of Vietnamese cuisine in Sydney; but, other areas, including Parramatta, have also made their mark.
Whether diners are looking to grab a Bánh mì for the road, or they'd rather sit down for a steaming bowl of pho, there's no shortage of possibilities. We've done the hard yards to bring you four local favourite Vietnamese restaurants the Parramatta LGA has to offer. You're welcome!
Pho Pasteur
One of the best-loved Vietnamese restaurants in Sydney, this is authentic Vietnamese at its tasty, fresh and honest best. Pho Pasteur is proud of its history and heritage – and this pride translates to one superb dish after the next. Mr & Mrs Pham arrived in Australia in 1978 as refugees from South Vietnam, and the recipes they use have been in the family for generations. As the name suggests, Pho Pasteur's signature dish is their Pho – rich beef stock, the perfect blend of herbs and spices, and great depth of flavour. Fans of Vietnamese food should look no further, there are but a handful of Vietnamese restaurants in Sydney that can produce a bowl of Pho with as much depth of flavour as Pho Pasteur's.
They also do an outstanding spring roll wrapped in lettuce (a must try), a mean poached chicken Bun Bo Hue (a spicy noodle soup), and a seriously good soft shell crab.  Pho Pasteur has a great range of options for vegans, too – thanks to Mrs Pham's mother being a vegan for over 50 years, and passing on her recipes down the line. This is not the cheapest Vietnamese you'll find, and there's nothing tizzy about the décor (well, except the mirrors), but it's a standout for all the right reasons.
137 Church Street Parramatta | (02) 9635 0782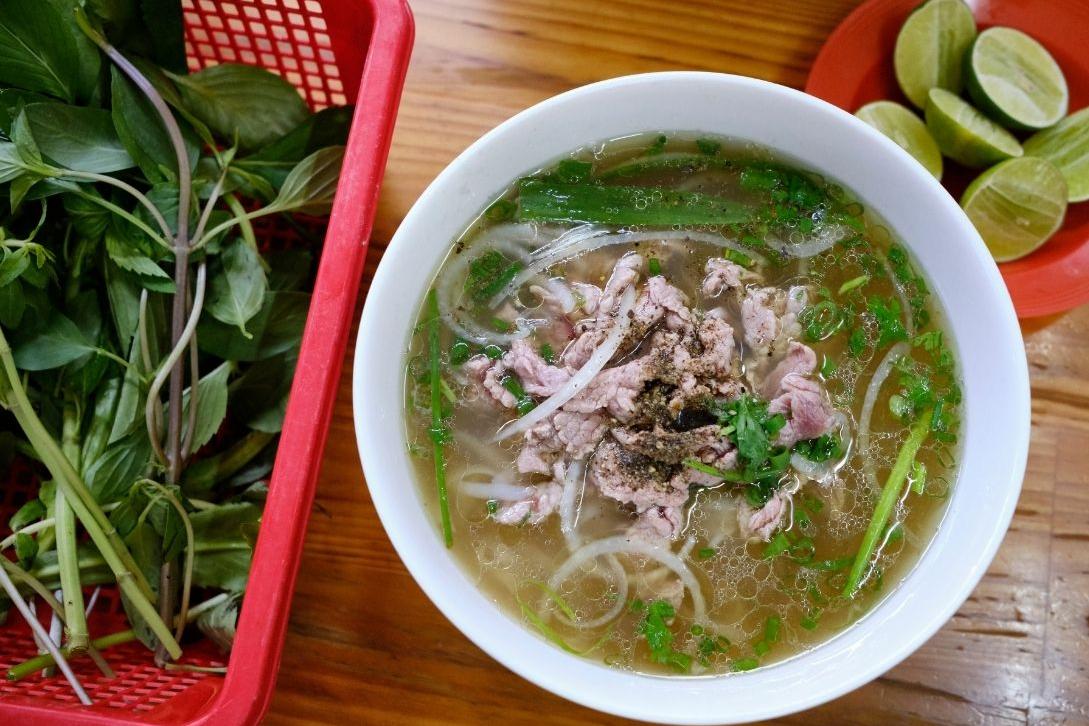 Lotus Story
Found 15 minutes drive southwest of the Parramatta CBD, within Sydney Olympic Park, this nifty little eatery offers a short but satisfying menu, covering baguettes, rice paper rolls and noodles only.
Produce at Lotus Story is of premium quality and tried-and-tested recipes are given creative twists. Highlights include char siu pork baguette with twice-cooked, honey-glazed pork neck; rice paper rolls with shiitake mushrooms and tofu; and ha doan pho with 300-day grain-fed wagyu beef, brisket, 12-hour broth, mint and bean sprouts. Come lunchtime, queues aren't unusual.
2 Dawn Fraser Avenue Sydney Olympic Park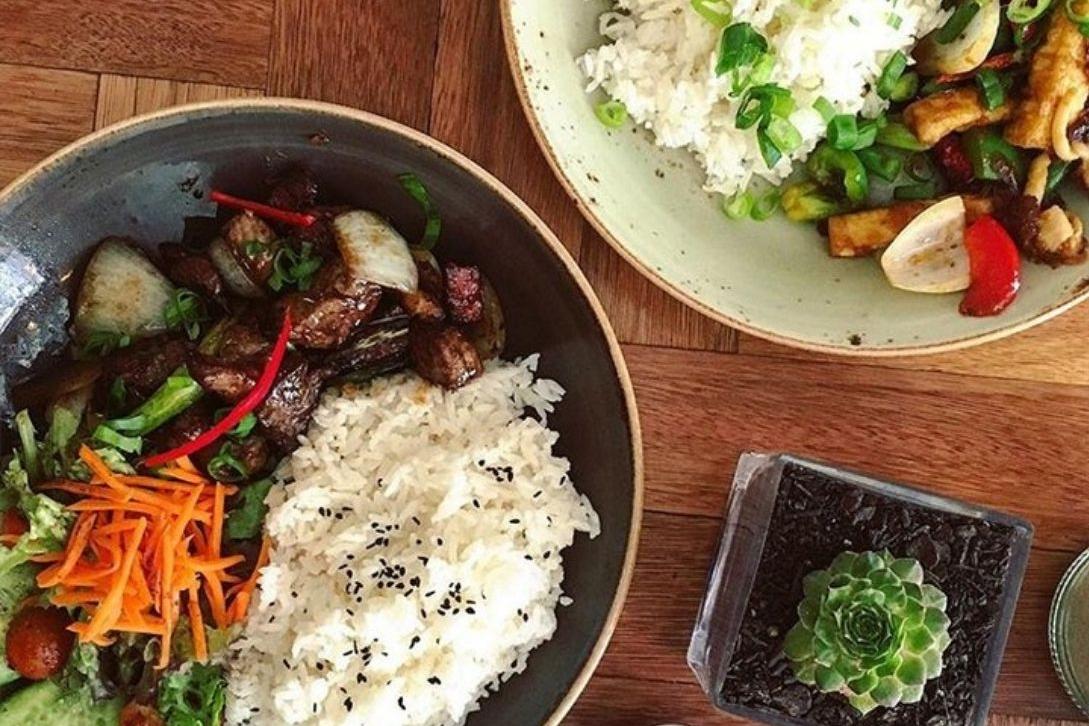 Got Pho?
Got Pho? in Carlingford are brand spanking new, and they're already well on their way to becoming one of the most popular hotspots for quality Vietnamese fare. They do traditional South Vietnamese Pho, but also a wide range of other specialty noodle soups, small snacks, and drinks and desserts.
It's always a little scary choosing off a great menu for the first time, but Got Pho? definitely deserves repeat visits. Their vermicelli salad is packed with crispy lemongrass chicken, their pork and spring roll taro salad are divine, and for beef lovers, their combination beef noodle Pho with rare beef, beef brisket, beef tripe, beef meatballs and beef tendon is a ripper.
They also do great Vietnamese-inspired Longan drinks, perfect for a hot day, but if you're a die-hard durian fan absolutely do not miss their Trái cây dầm – that's mixed fruit with shaved ice, condensed milk, and durian. In fact, Got Pho? Have some of the yummiest and brightest drinks and sweets around – their three-colour-drink gets ten points for fun!
827 Pennant Hills Road Carlingford | 02 8628 0687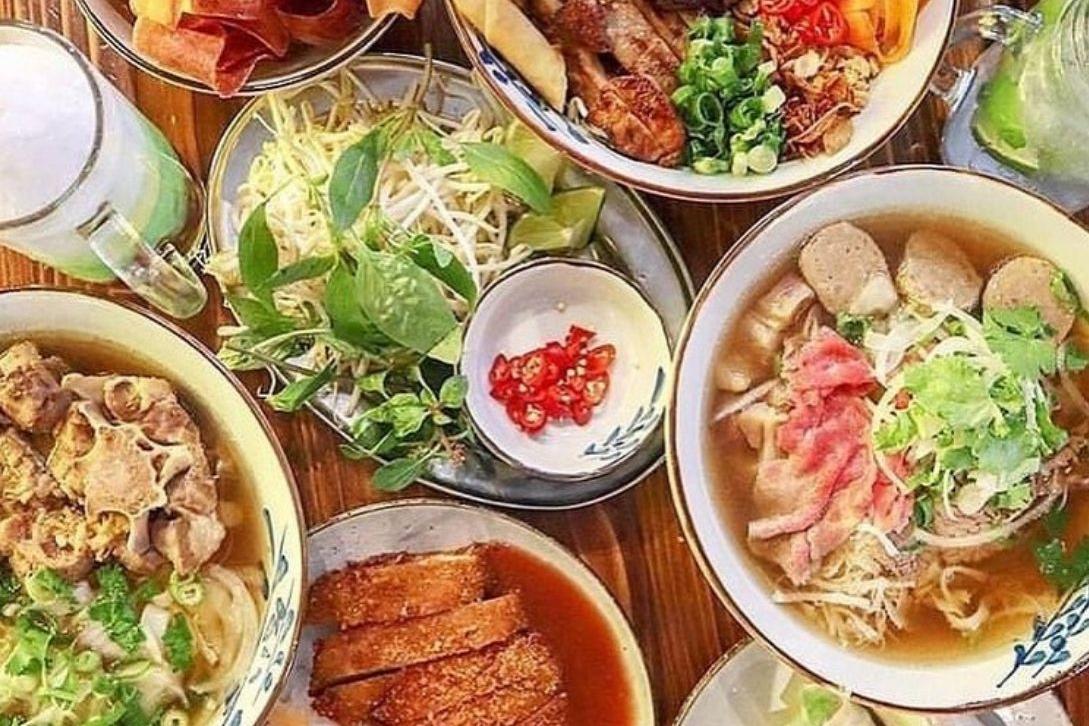 My Hao Cuisine
Like some of the best finds, they appear where you least expect. Tucked away in the Chisholm Centre in Winston Hills is one of the suburb's best-kept secrets. A favourite among locals, My Hao offers a small but tasty authentic Vietnamese menu.
Think of it like "Vietnamese - The Greatest Hits" if you will! Marinated pork chop with broken rice, rice paper rolls, house-made pho and lemongrass chicken are some of the hits you can expect to see. They also do a mean pork 'banh mi' lunch special starting from $6.00. If cheap and cheerful is part of your eating out criteria, My Hao won't disappoint!
Shop 4, Caroline Chisholm Drive Winston Hills | 02 9688 7631