Community Love
Fuelled by ambition, Parramatta is transforming. Our people are at the forefront of innovation, driving growth in scale, population, industry, innovation, and lifestyle.
Parramatta is known as the City of Rivers. It's also a City made up of a brilliant mosaic of people who have built lives here and, by contributing to our community, have created a better place for all. That simple yet powerful idea became the starting point for 'Community Love,' a project that celebrates our people — artists, educators, business owners, social entrepreneurs, conservationists and volunteers.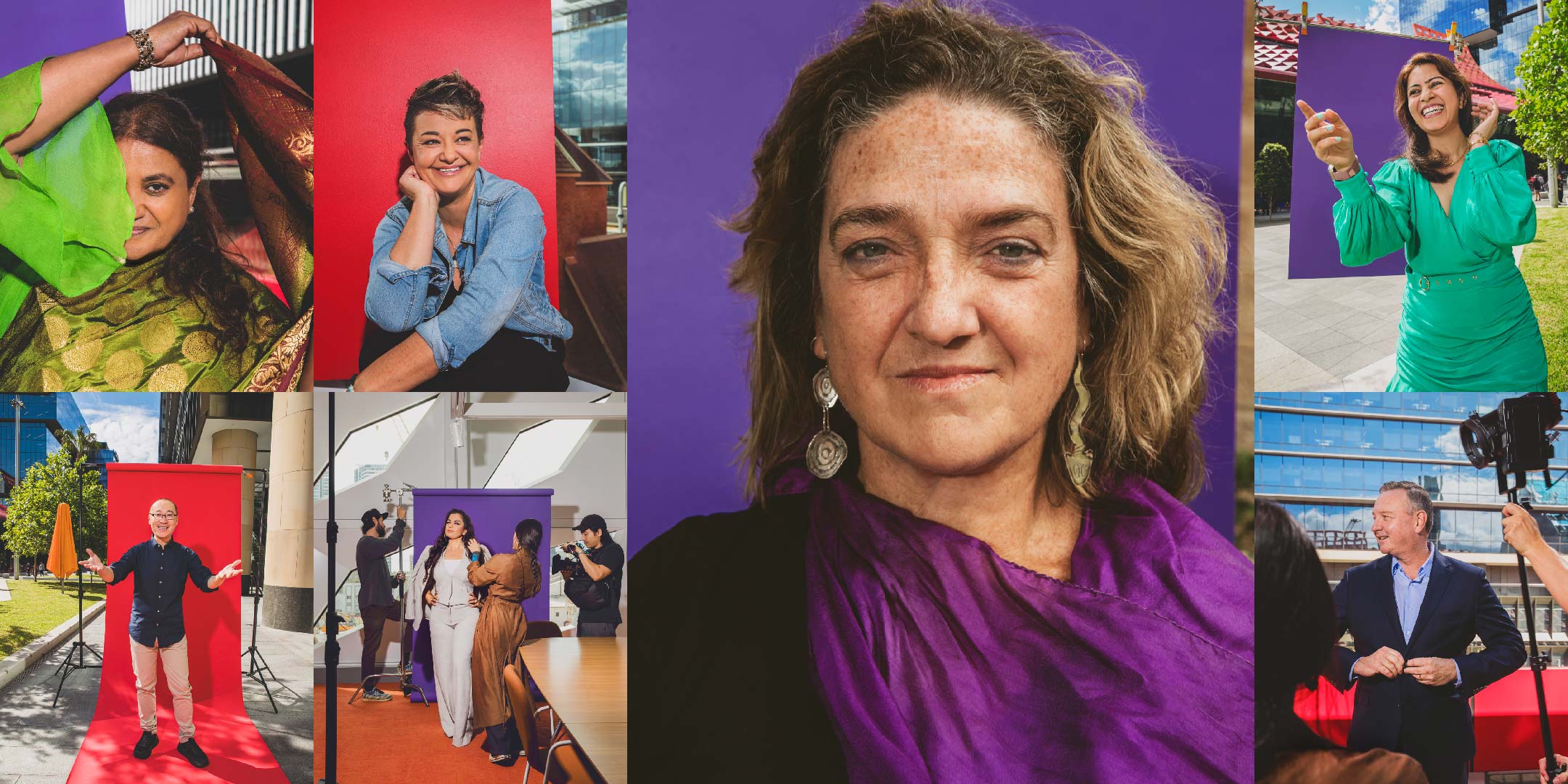 Exhibition Now Open
Celebrate the people of Parramatta through our new Community Love photography exhibition. The exhibition brings to life Parramatta's diverse and dynamic stories, opening at the City's recently completed new landmark community and civic hub, PHIVE. 
Be a part of the exhibition by taking your own portrait, using our Community Love photo booth. Capture your own portrait to see yourself live in the exhibition and share on Instagram to go into the running to one of our exciting prizes!
When: 25 May – 29 June 2023  
Where: PHIVE, 5 Parramatta Square, Parramatta 
How to win: Be a part of our Community Love exhibition by taking a photo using our photobooth to win a $250 Parramatta Square voucher! 
A Celebration of the People of Parramatta
A Celebration of the People of Parramatta
Meet the people who are transforming our community. Parramatta is a city that's full of energy and ambition. Discover why Parramatta is Where It's At. 
Meet the People of Parramatta
Connect with community
Submit your details and stay up to date on all things AT Parramatta.