Community Love — Meet Leanne Tobin
Get to know the Dharug artist and community educator, a Buruburong and Wumali woman with Irish and English ancestry dedicated to helping all people connect more deeply to Country.
From the moment Leanne discovered her Dharug ancestry in her twenties, and her family's connection to this land, her life has been dedicated to uncovering and sharing the stories of this place we now call Parramatta. Art and community education are her tools. Through them, she explores the significance of the eel as a symbol of regeneration, our collective role as custodians of the environment, and the importance of reviving language to inform everyone about Country.
Here she is, in her own words.
On her art practice as a form of healing
"Back in my mid-twenties, when I first discovered my Aboriginality, I began to look further into my mother's family history and our place in colonial Sydney and I started painting more and I found that people were responding to what I had to say. Western Sydney was where the Frontier Wars happened, and a lot of my art and research is about uncovering those stories so we can heal together."
"My art is a way of layering stories of Country and sharing what I've learned. It looks towards the natural world and the waterways. Parramatta is the City of rivers, and as time's gone by, more of us are coming together, like a jigsaw puzzle. This is what drew me to the theme of the eels for my work for the Biennale of Sydney in 2022. In a way, it's a metaphor for the Dharug people — in the face of great change, the eels find a way to regenerate themselves, contributing to that ancient life cycle. We've adapted, we've changed, we've had to learn new ways. This has enabled our survival."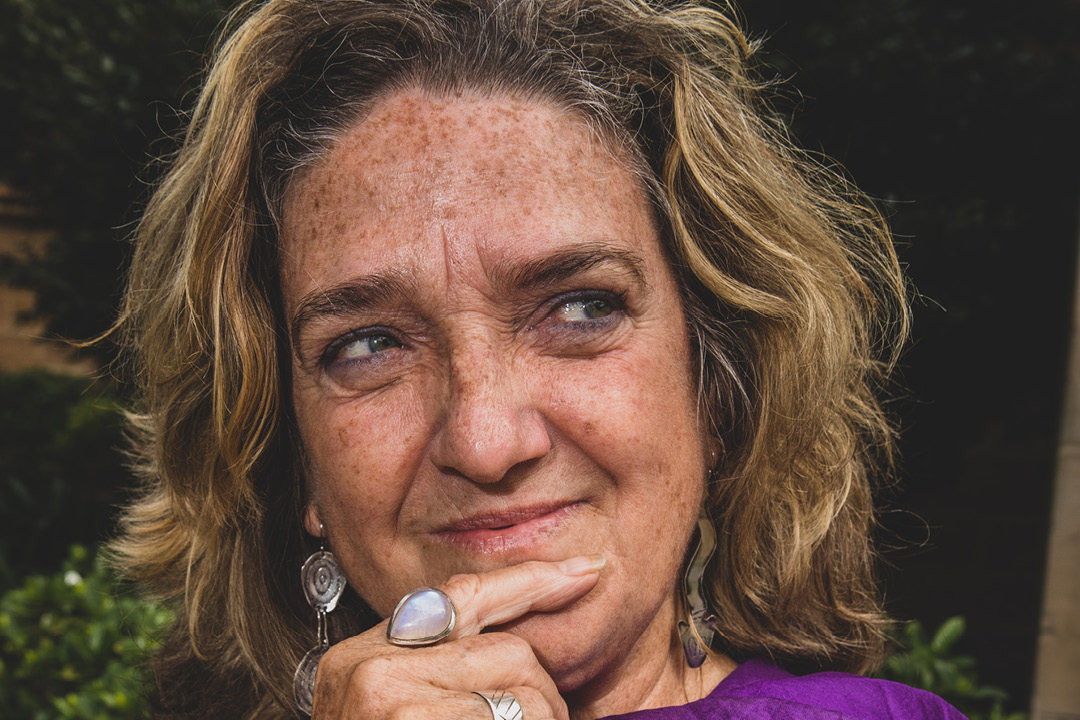 On the importance of revitalising language
"Eels have been important to this place and my people for tens of thousands of years. They still run through this place. There's the story of the  Great Eel Creator, Gurangady , who moved through the landscape gouging out the rivers and creating mountains. This is the pathway of Parramatta being Burramatta — 'Burra' being eel, 'Matta' being plenty of, place of. That revitalisation of language is really important to inform everyone about Country."
On caring for country
"I feel like there's a need for us as Dharug to make people aware of what was here before because as the traditional custodians, our role has always been to care for Country. When I go into schools to teach, the kids are just shocked at the idea that once upon a time you'd go down to a creek or a river and could drink from those places. That's unheard of in their eyes. So, for me, it's all about getting back to that, and it's been great to see the push in recent years for more green spaces and restoring Parramatta River for future generations to enjoy."
On being part of the transformation of Parramatta
"I feel I have a necessary (and admittedly, at times, reluctant) role to play in truthtelling and unearthing our First Nation's history of this place. A good community is co-existing and supportive and at the same time open to listening deeply to help everybody move forward together."