Parramatta, Community Love - A Celebration of our People
Meet the faces behind our Community Love campaign, a celebration of the people of Parramatta told in 18 inspiring stories.
Parramatta is known as the City of Rivers. It's also a City made up of a brilliant mosaic of people who have built lives here and, by contributing to our community, have created a better place for all. That simple yet powerful idea became the starting point for 'Community Love,' a project that celebrates our people — artists, educators, business owners, social entrepreneurs, conservationists and volunteers — through the following 18 stories.
Leanne Tobin
Dharug Artist & Community Educator
Leanne Tobin is a Dharug artist and community educator, with long ties to this place we now call Parramatta, dedicated to the unearthing of stories — and language — to help us all connect more deeply to Country. Here, she tells us about the Dharug creation story of an eel-like Ancestral Creator, which inspired her recent work for the 2022 Biennale of Sydney. 
"Eels have been important to this place and my people for tens of thousands of years. They still run through this place. There's the story of the  Great Eel Creator, Gurangatty, who moved through the landscape gouging out the rivers and creating mountains. This is the pathway of Parramatta being Burramatta — 'Burra' being eel, 'Matta' being plenty of, place of."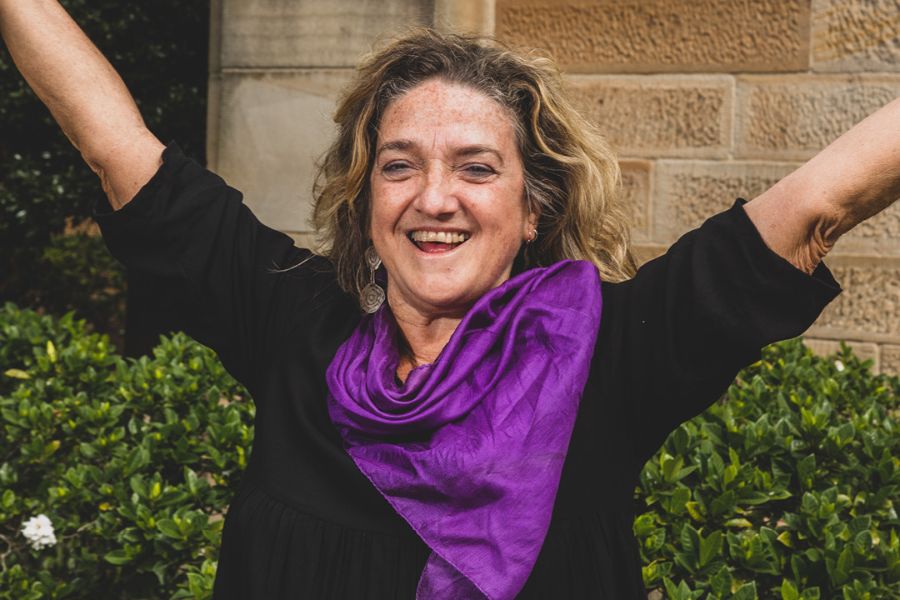 Image: Leanne Tobin
Narayan Dhimal
Housing Pathway Officer, Community Migrant Resource Centre
Upon arriving in Australia from Bhutan, Narayan and his family ended up on a social housing waitlist for several years. Wanting to pay forward the support he received during that time, he became a Housing Officer at the Community Migrant Resource Centre and is described by his colleagues as a "silent but tireless community warrior," a voice for many refugee and migrant families at risk of homelessness across the Parramatta LGA.
"When I first moved here, everybody took such good care of me. Now I come here for work every day, Parramatta has become my second home."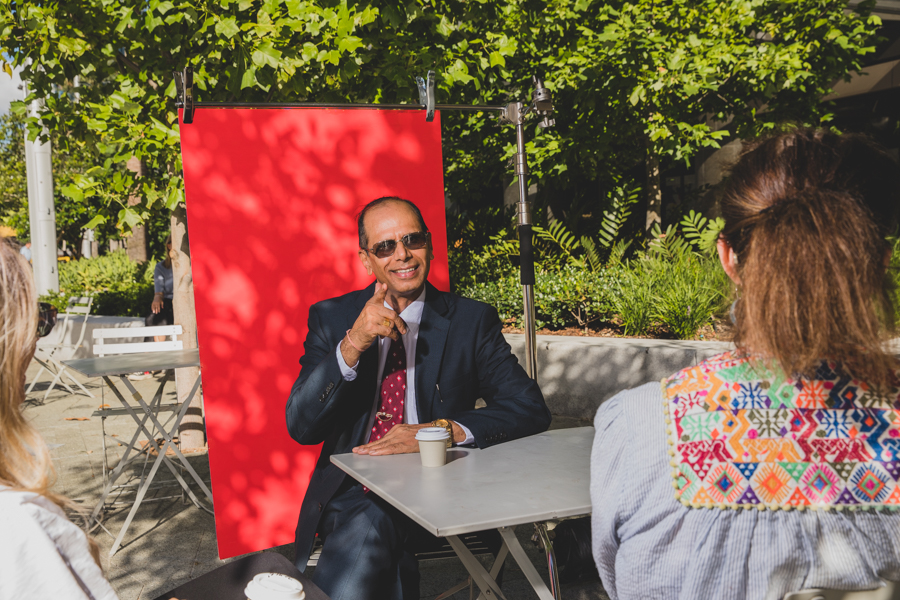 Image: Narayan Dhimal
Lailei Huang
AI Artist & Emerging Technology Educator
Virtual reality artist. Technologist. Passionate community educator. A new dad with a COVID baby. Lailei Huang has worn many hats throughout his career, but the common thread piecing it all together is his desire to bridge the technology gap to empower people young and old.
"Parramatta really has made my innovation dreams come true, and I'm excited to see what's possible in the future for my kids, my family and the community with the help of Parramatta."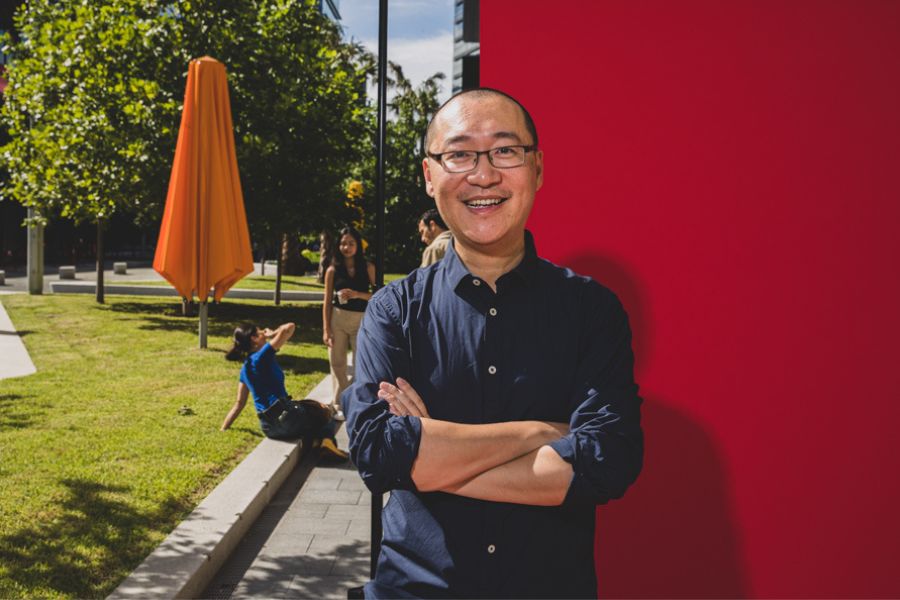 Image: Lailei Huang
Theresa Collignon
CEO, Macquarie Community College
Theresa Collignon is a passionate, lifelong educator. She's also been a Parramatta local from the age of two and is amazed at how the City has transformed today. As the CEO of Macquarie Community College for the past eight years, her vision is that of embracing education to support our community's most vulnerable, with a special focus on foundational skills for migrants and at-risk youths.
"My work in the community is all about relationships. Our vision for the training organisation is to connect people through the power of learning, and give them access to the networks they need to live full and meaningful lives."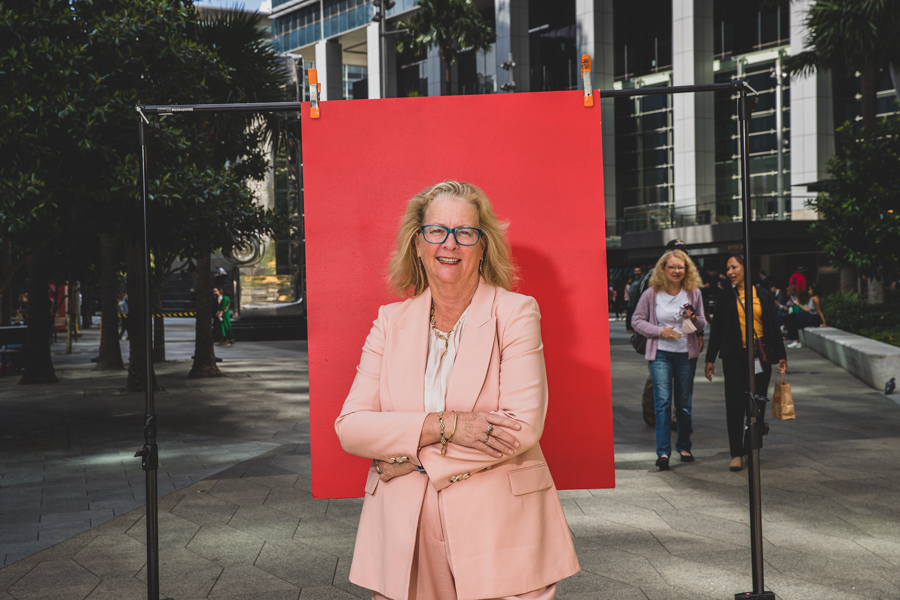 Image: Theresa Collignon
Tahera Nassrat
Taxation Coach and Business Advisor
Tahera Nassrat is a self-described "refugee girl turned boss lady." Originally from Afghanistan, she's now been a resident of Parramatta for close to 20 years. In 2019, she founded the Afghan Peace Foundation helping refugees and immigrants lead self-sufficient lives. She's the embodiment of confidence and self-belief and hopes to pass that on to everyone she crosses paths with. 
"Parramatta made me who I am today. It made me think business, be business, be an investor. I invested my time in Parramatta and invested my money in Parramatta. You have to be part of this."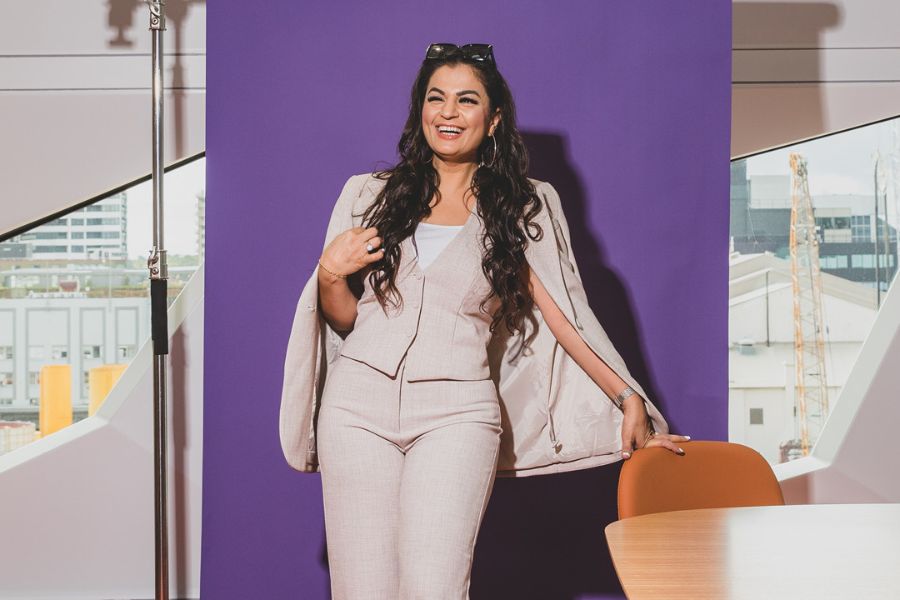 Image: Tahera Nassrat
Cedric Yin-Cheng
Advocate for LGBTQ+ Community
Parramatta was where Cedric first established himself when he was 25, fresh out of university and living out of home for the first time. It's also where he began to explore his identity as an openly queer man. From there, he's gone on to found ANTRA (the Australian & New Zealand Tongzhi Rainbow Alliance), a not-for-profit organisation with a mission to empower Mandarin Chinese LGBT+ communities in the local area.
"Community for me is about diversity, it's about people with different beliefs, colors, origins and characteristics coming together to form this community we call Parramatta."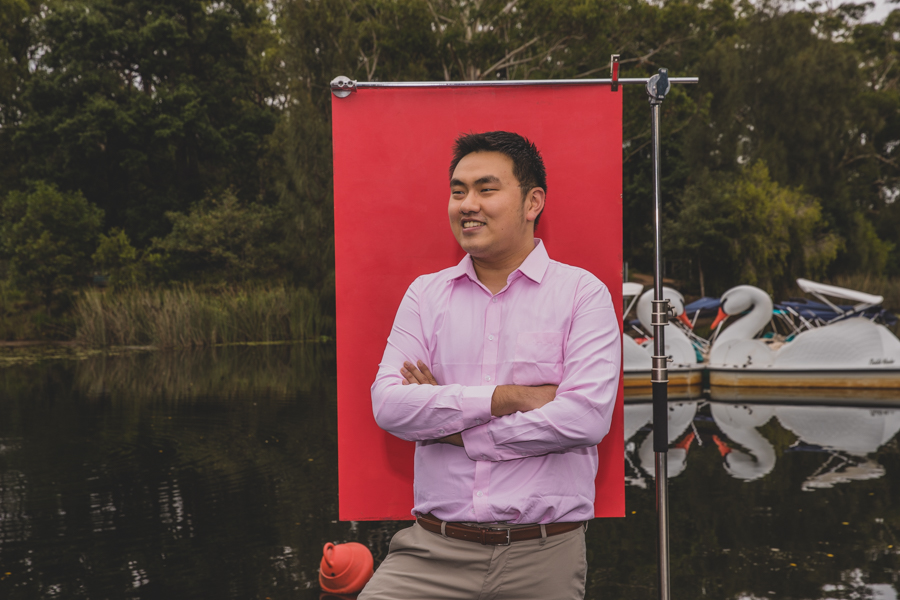 Image: Cedric Yin-Cheng
David Borger
Executive Director, Business Western Sydney
In 1999, David Borger became the youngest person to hold the office of Lord Mayor for Parramatta City Council. He's since traded a life of politics for business, receiving an Order of Australia along the way. Today, he continues to advocate for Parramatta and wider Western Sydney — the place he's called home most of his life.
"Parramatta's been an amazing magnet for talent, for people coming from all over the world and finding their home here."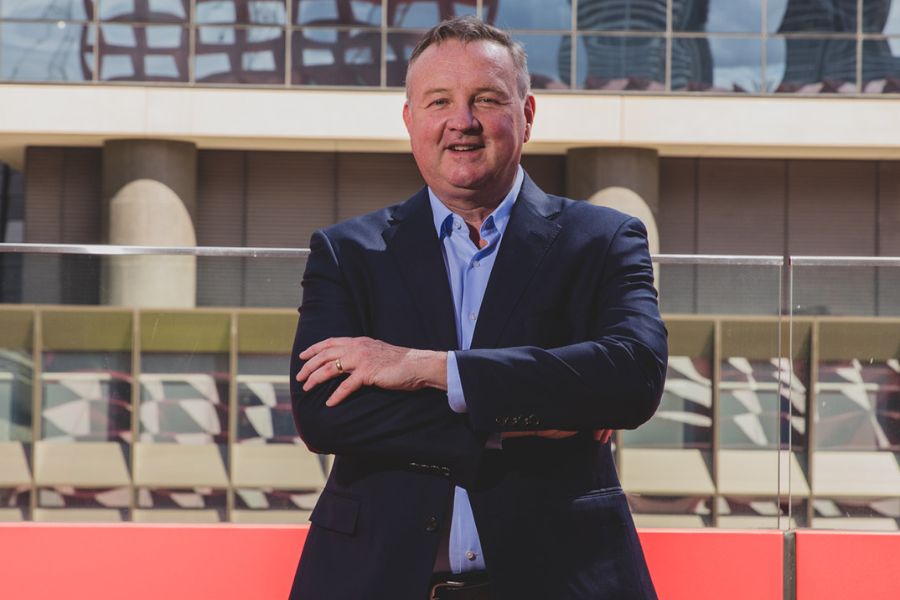 Image: David Borger
Peter Wynn
Former Parramatta Eel & Owner of Peter Wynn's Score
If you're a Parramatta Eels diehard fan, it's likely you'll know exactly who this guy is. As a young man, Peter left the country and became a maths teacher before going on to win four premierships during the team's golden era. These days, you can swing by and say hi at his shop on Macquarie St, Peter Wynn's Score. 
"Parramatta has given me the opportunity to chase my dreams and set my goals, and I've been fortunate enough to have accomplished a lot of things in life thanks to the community's support."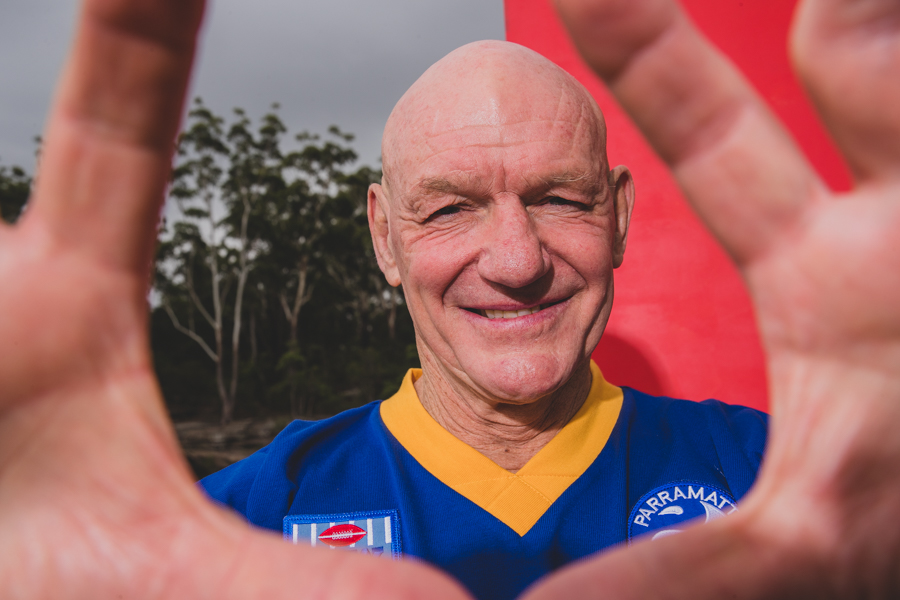 Image: Peter Wynn
Jenny Fuda (Oates)
Fundraising Manager, Parramatta Mission
Thanks to her work at Parramatta Mission, where she's been for the past nine years, Jenny tells us you can get a free meal in Parramatta every day of the week. As a mum? She's been excited to watch Parramatta boom in recent years, offering more opportunities for her daughter to study and find work close to home.
"For me, Parramatta is big enough to have the diversity and the range of opportunities but it's also small enough that you still get that sense of community. A big part of it for me is maintaining everyone's place in the City as it grows, to make sure nobody is lost. To make sure all people still feel welcome and part of the community."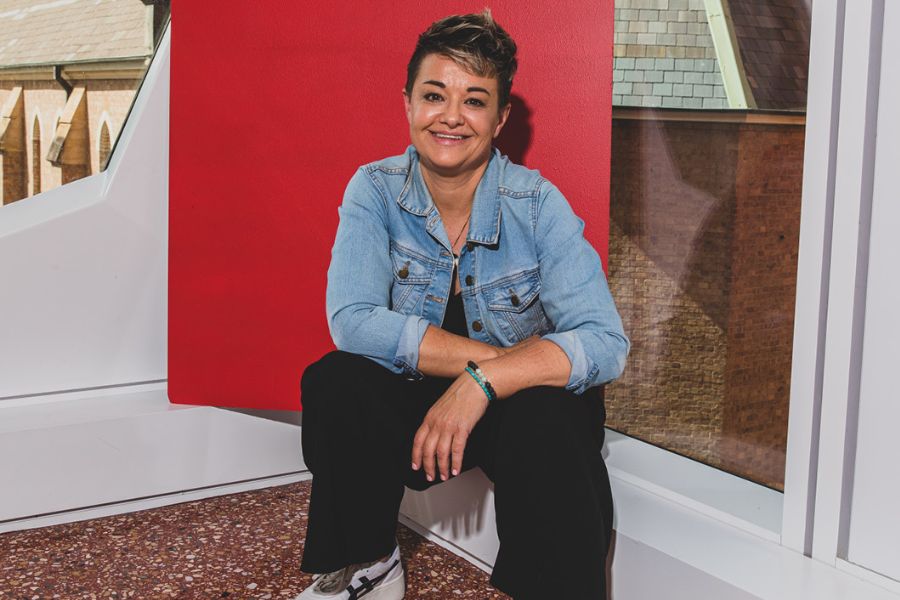 Image: Jenny Fuda (Oates)
Zyntaurus Doonaroon
Bushcare Leader & Conservationist
You're looking at the 2022 Winner of our Youth Citizen of the Year Award. At just 24, Zyntaurus has dedicated more than half his life to ensuring our local environment is left a better place for future generations.
"What makes a good community is people getting involved, even if that's getting involved with just one thing. If everyone did one thing, together that makes a huge difference."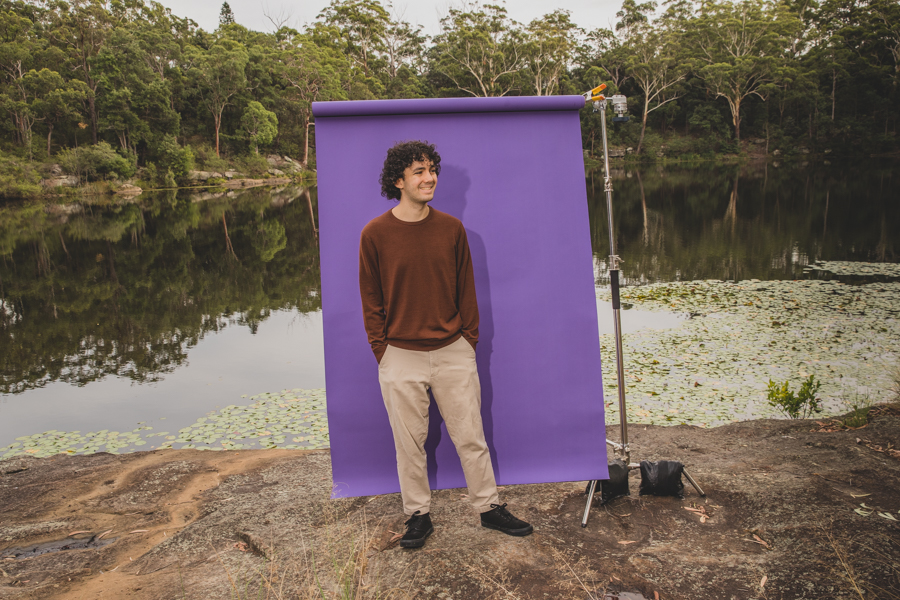 Image: Zyntaurus Doonaroon
Maxine Simmons
Philanthropist and Festival Founder
Maxine lives her life as if on a stage (fun fact: she's worked as an actor and director). She's a big believer in creative expression as a tool to bring people together from all walks of life, especially those from marginalised communities. 
"I go out of my way to promote people's humanity and over time Parramatta has become a real example of that diversity and acceptance."
Image: Maxine Simmons
Parul Pahwa
Admin Assistant & Building Manager
Days before Parul and her daughter were due to embark on a new life in Sydney in 2017, her husband suffered a stroke, and from that moment, their lives changed. Since that time, she's been amazed at how her husband's colleagues and the local community have banded together to offer her family the support they need. 
"I love spending time with my little ones around Parramatta Square and PHIVE. I always feel safe and all the food options are amazing."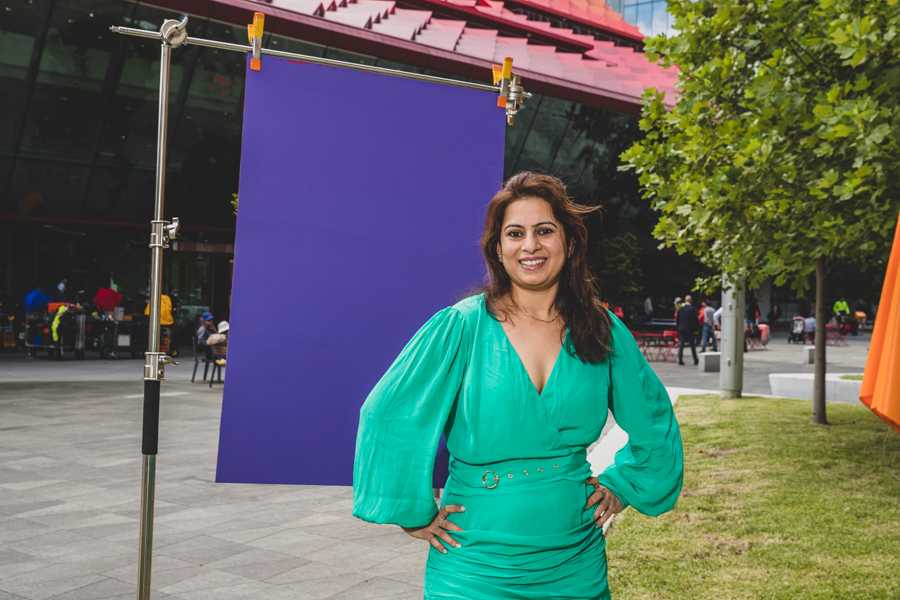 Image: Parul Pahwa
Annie Nielsen
Conservationist & Environmental Activist
Halfway through her life, Annie Nielsen left her career as a science teacher to campaign as a full-time environmental activist. As a founding member of the PARRACAN Parramatta Climate Action Network, she's traveled all over Australia inspiring others to take action, but her work remains deeply rooted in our community tending to the local environment through ongoing bushcare volunteering. 
"Parramatta's vibrant, it's growing, and we have to ensure we conserve our natural spaces for future generations."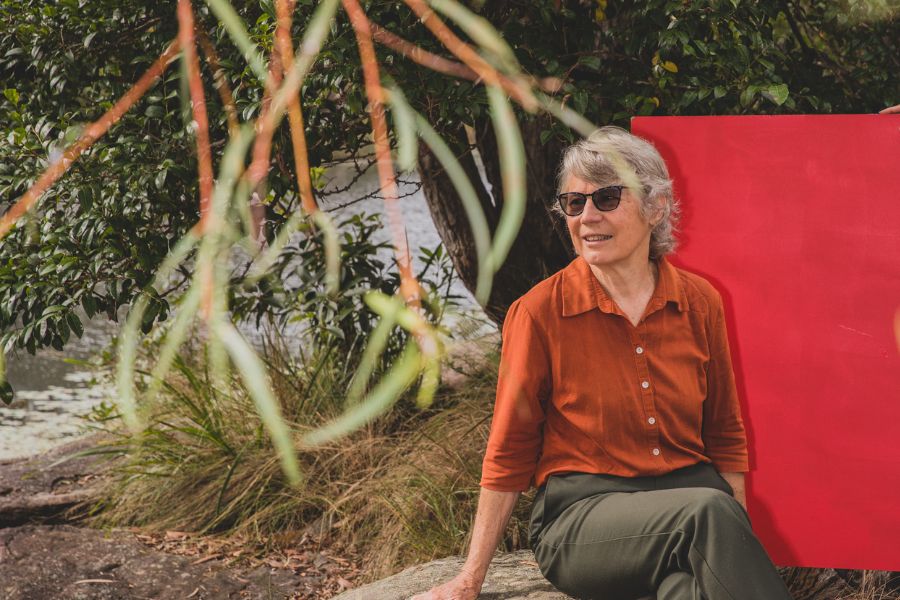 Image: Annie Nielsen
Mary Grace Arboleda
Client Services, HSBC
Less than six months ago, Grace Arboleda got the opportunity through work to move from the Philippines to Parramatta with her two teenage boys. While challenging as a single mum, she found at every turn people who went out of their way to help her find her footing — from real estate agents to school principals. In the coming months, she can't wait to get more involved in the community and is looking to begin volunteer work in her spare time.
"We decided to move to Parramatta because it's a one-stop shop. You have a bit of nature, a bit of the City life and it's close to so many good food places and transportation. Basically, everything that you would ever need is here."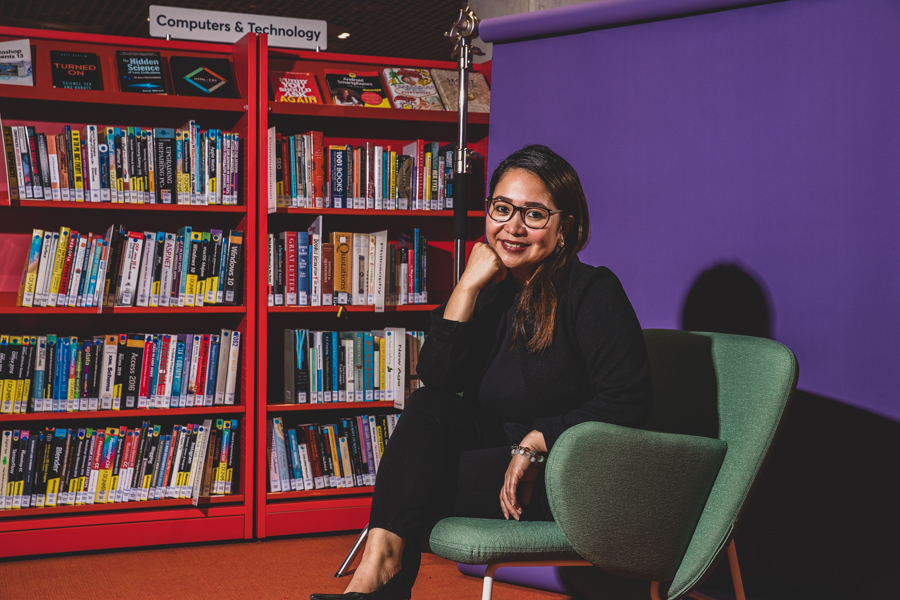 Image: Mary Grace Arboleda
Kamalesh Nuthi
Founder of Community Aura
During the COVID pandemic lockdowns, Kamalesh began thinking about our fast-paced lives and how much loneliness was affecting our communities. He had a dream for a more vibrant, connected City and from that moment on, he began building an app designed to bring together residents of large apartment buildings who were living in such close proximity but otherwise strangers. The app, Community Aura, has since been rolled out in 15 apartment buildings across the Parramatta area, giving locals more opportunities to build long-lasting bonds.
"Purpose for me is helping more people get connected back to their community so they can build meaningful relationships. Parramatta continues to support me in realising those dreams."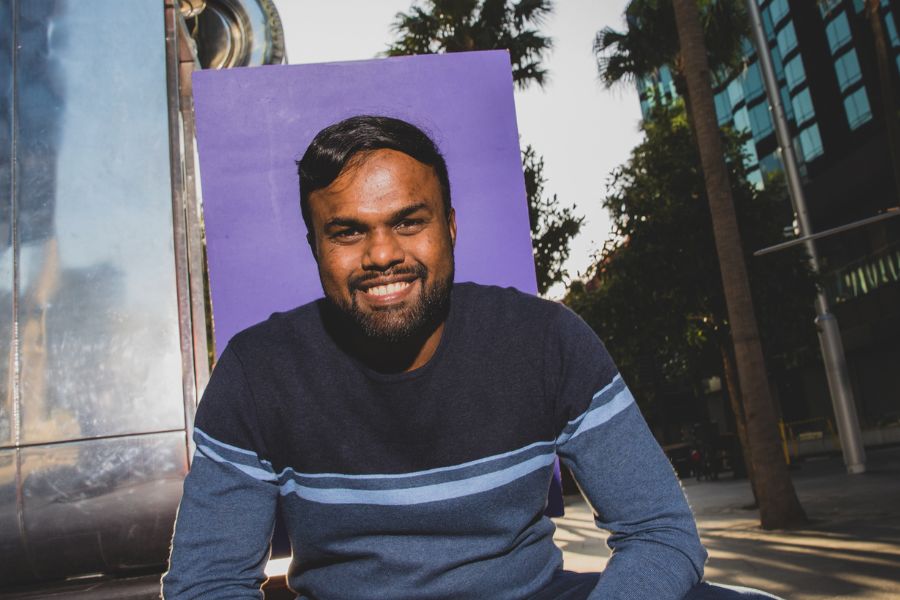 Image: Kamalesh Nuthi
Mike Barillaro
Owner, Bells Road Cafe in Oatlands
Since working at his father's pizza shop as a young boy, Mike always held a dream of establishing one of his own in the Parramatta region. When he finally opened the doors to The Bells Road Cafe in 2021, located in Oatlands, that dream became a reality. In the near future,  expect to see him extend his opening hours to dinner, where he plans to get his dad back behind the woodfired pizza oven.
"I grew up around the Parramatta region, before moving out of the area as an adult. Two years ago I opened a cafe in Oatlands, and am very happy to be back in Parramatta. That's my LGA, baby!"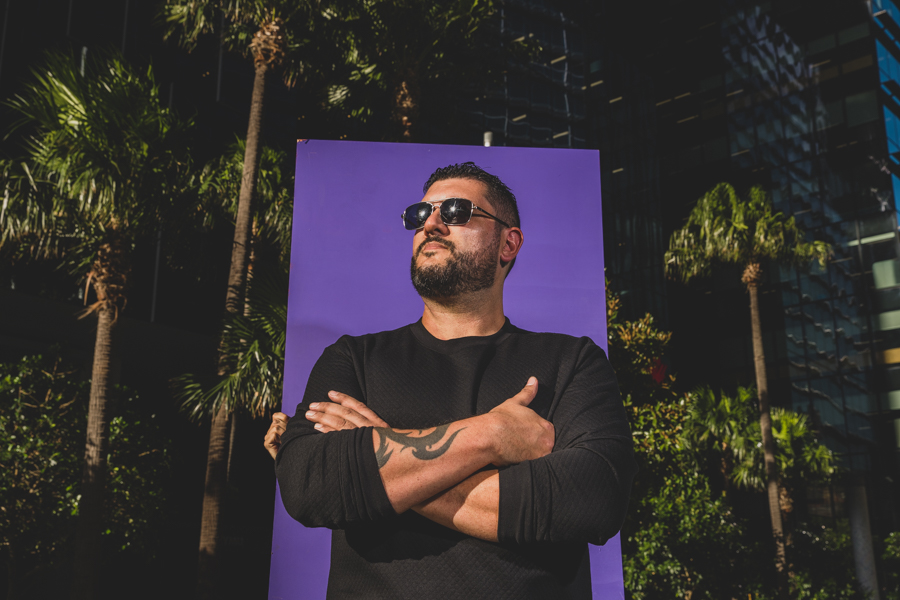 Image: Mike Barillaro
Anaya Rajaratnam
Secondary Education Student
A good teacher can completely change your life's trajectory. As a student at the Redeemer Baptist School in North Parramatta, Anaya encountered inspiring teachers who set her off on a path to do good in the world and help others. She's now studying secondary education and hopes to one day have the opportunity to make a difference in the lives of others.
"We are becoming an increasingly diverse world, and Parramatta's a real representation of that."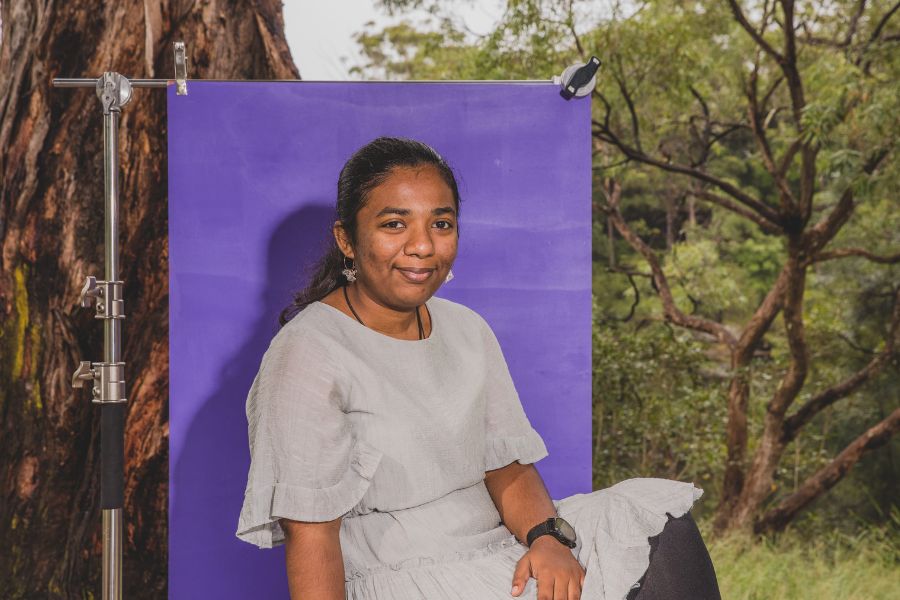 Image: Anaya Rajaratnam
Jocelyn Dodd
Community Care Council Volunteer
Jocelyn Dodd has watched Parramatta grow through every stage of her life. From her time as a young girl riding the bus up Church St with her Grandma (not a skyscraper in sight!) to her present volunteering work with people living with disability, her single desire has been to give back to the community that has supported her over the decades. In 2023, she was named Senior Citizen of the Year for her many years of service.

"In my lifetime, Parramatta has emerged and come of age. The City is offering the community what it needs and is working towards solid goals and outcomes for all."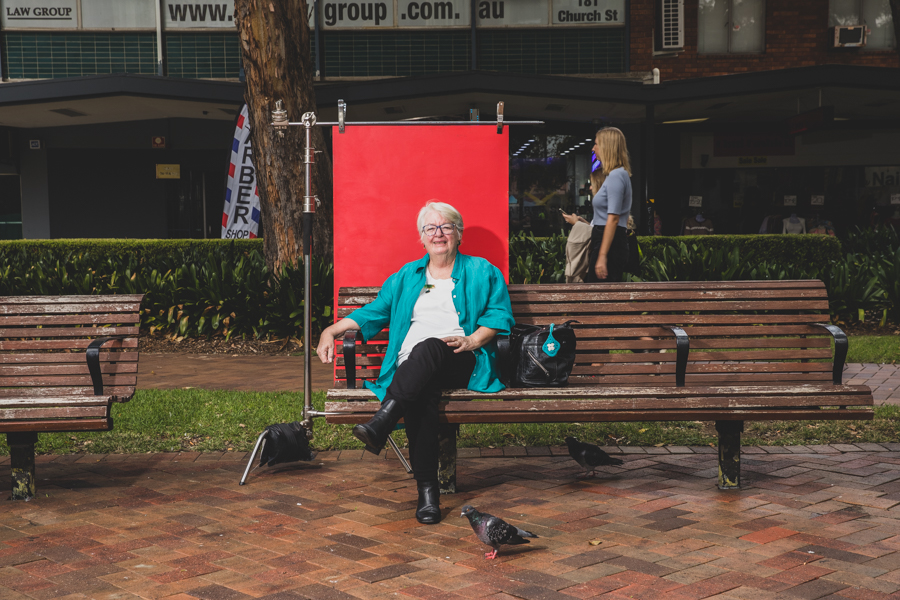 Image: Jocelyn Dodd
Visit our photography exhibition at PHIVE, 5 Parramatta Square, and create a portrait of your own using the photo booth available for your chance to win! Join us from 25 May – 29 June 2023, and don't forget to share your photos on Instagram tagging @atparramatta and #myparramatta to enter to win!