Top Universities join bid to make Parramatta global education hub
The City of Parramatta is set to become a global destination for educational excellence thanks to a new Australian-first alliance of government and top universities.
Educate AT Parramatta alliance
Council has launched the ground-breaking EducateAT Parramatta Alliance, uniting universities that have a presence in Parramatta to advocate for, and attract talent to, the centre of global Sydney.
"This powerful alliance has one key goal: to help Parramatta become the best city in Australia for students to study and succeed," City of Parramatta Lord Mayor Cr Bob Dwyer said.
At a historic ceremony at Western Sydney University's Parramatta City campus today, City of Parramatta Council CEO Brett Newman signed the EducateAT Parramatta Charter along with Western Sydney University, University of Sydney, UNSW Sydney, University of New England, Swinburne University of Technology, and the Western Sydney Local Health District. 
"EducateAT Parramatta is our shared vision for Sydney's Central River City – a thriving hub of academic excellence, jobs growth and opportunity for the people of Western Sydney and the world," Cr Dwyer said.
"Parramatta is known for its world-class universities and the respected Westmead Health Precinct, with an education sector worth $1.6 billion. We're taking this to the next level by creating an environment that invites and cultivates talent and world-leading research in the centre of global Sydney."
City of Parramatta Council CEO Brett Newman said: "We've created a powerful partnership program to transform Parramatta into a globally-recognised hub for education and training, where students can build careers for life. We look forward to working with alliance partners to make our vision a reality."
The EducateAT Parramatta Alliance is a priority of Council's 'Where it's AT' brand strategy, launched in 2020 to promote Parramatta as a premier city for residents, students, businesses and visitors.
Under the Charter, alliance members will develop a range of projects to: position Parramatta as a destination for educational excellence; advocate for more affordable student accommodation and better transport options; link students with industry; and improve the City's liveability and sustainability.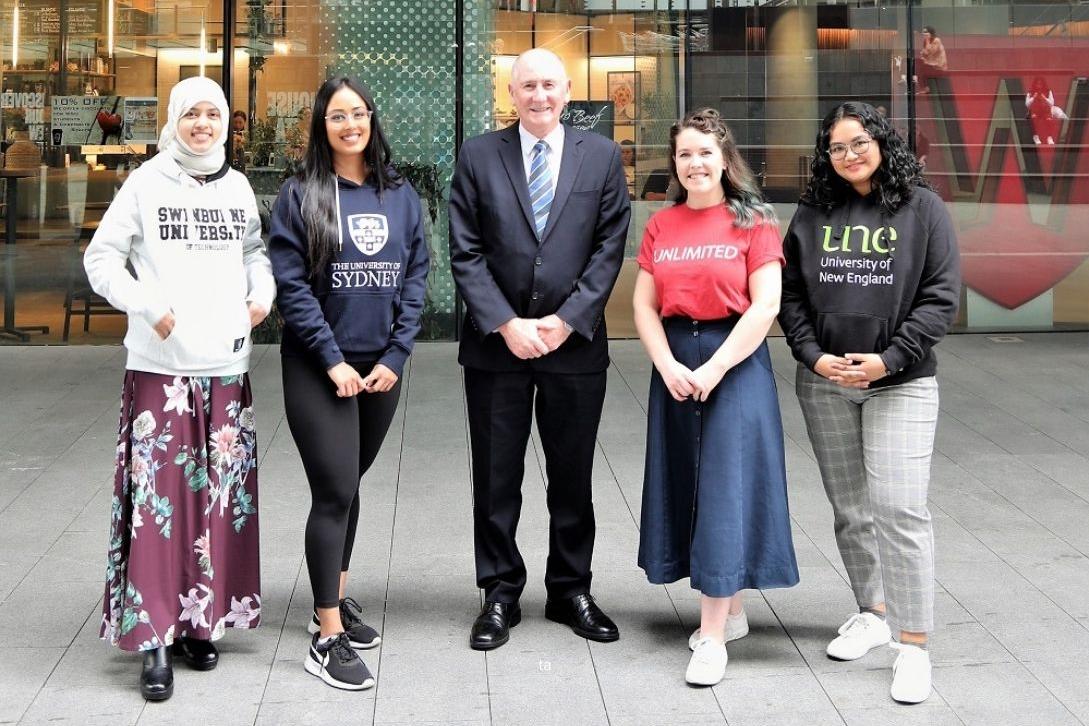 Parramatta's Education Sector: Key facts
The City of Parramatta's education and training sector is worth up to $1.6 billion and employs more than 11,500 people.
The City is home to five universities including Western Sydney University, University of Sydney, University of New England, Swinburne University of Technology and Charles Sturt University. UNSW Sydney will also open a local campus this year.
More than 25,000 university students are enrolled across the City's campuses.
A $500 million University of Sydney campus will open in North Parramatta by 2030.
Western Sydney University and UNSW Sydney are delivering a $280 million engineering hub in the Parramatta CBD, which is set to open in 2021.
Western Sydney University is also funding and delivering, in a joint venture with Charter Hall, the $350 million Innovation Quarter in Westmead, which is expected to open in 2022.
The City has Australia's largest concentration of health, education and research facilities at Westmead.
The NSW Department of Education relocated to Parramatta in 2018, bringing 1,800 jobs into the City.
Title Image Credit: Foundation members of the EducateAT Parramatta Alliance. Credit: Western Sydney University/Sally Tsoutas