CommBank Stadium injects millions back into Parramatta's economy
Parramatta's economy gets a million-dollar boost every time a major event is held at the new state-of-the-art CommBank Stadium.
From local to internationally acclaimed entertainment
Note: Effective 1 October 2021 Bankwest Stadium became known as CommBank Stadium
Recent research commissioned by City of Parramatta found that CommBank Stadium has had a large economic impact on Parramatta in a very short time.
In just six short months, CommBank Stadium has cemented itself as Sydney's new home of entertainment and sport.
It's the base of legendary sporting clubs, the Parramatta Eels and Western Sydney Wanderers. It has also hosted some of the world's biggest entertainers, including Elton John.
But it's also attracted a new, ongoing wave of visitors to Parramatta – all of whom are spending money.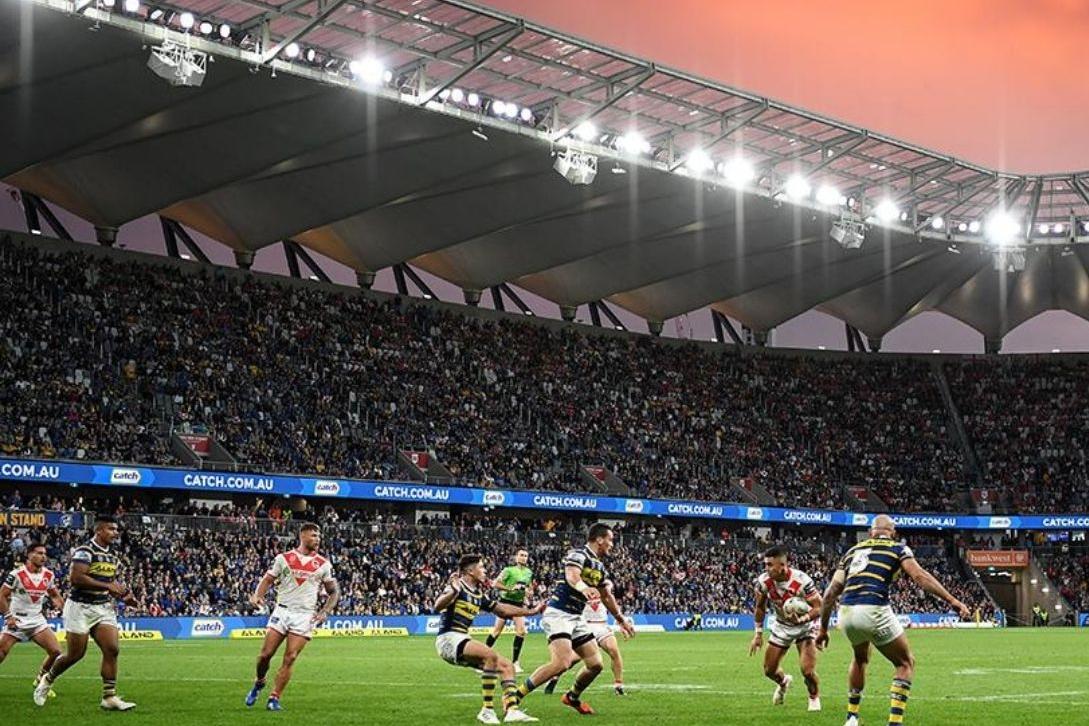 The CommBank Stadium and Parramatta experience rates highly
The report was put together by reputable agency Micromex Research. It surveyed more than 600 people who attended one of three weekend sporting matches at CommBank in June and July this year.
People were asked a range of questions, including how they got to Parramatta, what they thought of our City, and how they spent their money.
Not only was their spend positive, but their experience of the City and the new CommBank Stadium rated highly across all areas.