Kicks Tenpin Bowling And Arcade In Parramatta
Nothing screams 'fun for the whole family' like a good ol' fashioned game of tenpin bowling, and at Kicks Tenpin & Arcade they've got you sorted. With its wicked neon-lit 7 lanes of bowling, and a range of excellent arcade games (sure to get your 80s and 90s nostalgia flowing!), Kicks is the ideal venue for your next party, corporate event, or team building session. 
As the only bowling arcade in Parramatta, Kicks is that wizz-bang combination of wholesome fun meets cheesy burgers meets state-of-the-art arcade gaming. These days you can't get much more bang for your buck than a game of bowling, and while prices vary on and off-peak times, a game will generally set you back around $14, and $11 for every additional player. There are Early Bird Specials before midday daily, and students are the winners on Thursdays at Kicks, when they can bowl for half price.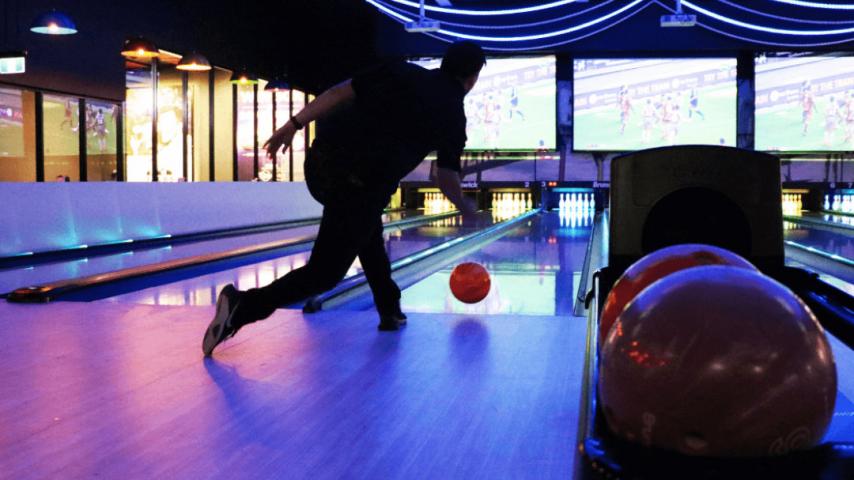 The great thing about Kicks is that it offers the regular punter excellent combos every day of the week. For around $25 you can get yourself a game and a juicy smatterin' of something – choose from the pulled-pork roll with mayo and slaw, the New York style smoked hot dog or the classic cheeseburger. For value for money, you can't get much better than that for entertainment plus eats. 
As well as the combo specials, Kicks boasts a full Americana menu complete with nachos, buttermilk fried chicken burgers, and spicy Buffalo wings. The prices vary from around $8 - $12 for snacks and a top of $17 for the bigger meals. The food is tasty, satisfying, and great value – with Parramatta Leagues members enjoying 10% off the full menu anytime. Kicks also take care of all your catering needs and is a great option for your next social event, big or small.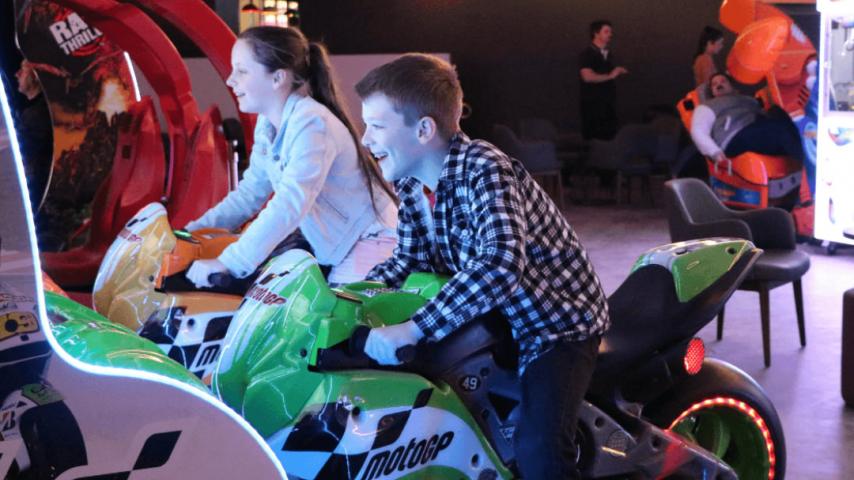 The games arcade at Kicks features several state-of-the-art arcade games, along with some die-hard classics such as Space Invaders, The Walking Dead, and Twin Moto GP. But to really get your dose of the dark side, try the XD Dark Ride, a multi-sensory interactive virtual reality experience that is world-class best.
It is the first simulator to blend a competitive interactive and reactive game into a 3D ride, where you can experience the thrill of up to 400 mind-blowing movements per second and up to 2Gs acceleration. It's a highlight of the Kicks but check the terms and conditions before you head down, especially regarding the littlies because there are height and weight restrictions. 
If you've ever thought about getting along to Kicks, this month is the month to do it, when your bowling, gaming and burger session will support those in desperate need up north. All through March, Kicks will be donating $2 from every game of Tenpin bowling played to raise much-needed funds towards essential flood relief operations within Townsville.  With so much to offer in terms of fun, value, and even community spirit, we reckon Kicks is right up your alley.