Where to get the best beer and pizza in Parramatta
Beer and pizza. Was there ever a food and beverage pairing more meant to be together? We've selected some of the best places to satisfy your beer and pizza cravings in Parramatta.
Inspiration for your beer and pizza night
We've selected some of the best places to satisfy your beer and pizza cravings in Parramatta from around the city and its neighbourhoods.
For happy hours
Most would agree that there's nothing like a good happy hour, particularly when it comes to beer and pizza. At ALEX&Co you can enjoy an extended happy hour session with refreshing $5 schooners and delicious $10 pizza from 3-5pm Monday to Saturday and 2-5pm on Sunday. They've got crowd-pleaser beer classics on tap including Furphy, Hahn Super Dry and James Squire 150 lashes.
Their ALEX&Co twist on the traditional Hawaiian pizza with double smoked bacon, chilli paste, and pineapple is great for fans of the famous meat and fruit pizza topping combo. Otherwise you might be tempted by their range of eclectic, quality pizza toppings including the BBQ wagyu brisket, pork and fennel salami and shitake truffle mushrooms. With the Mediterranean décor and riverside views, it's a great space to sit back, sip your beer and relax with a belly full of pizza.
Address: Lot 2-4 / 330 Church Street, Parramatta
Phone: 02 9194 4499
Email: reservations@alexandco.com.au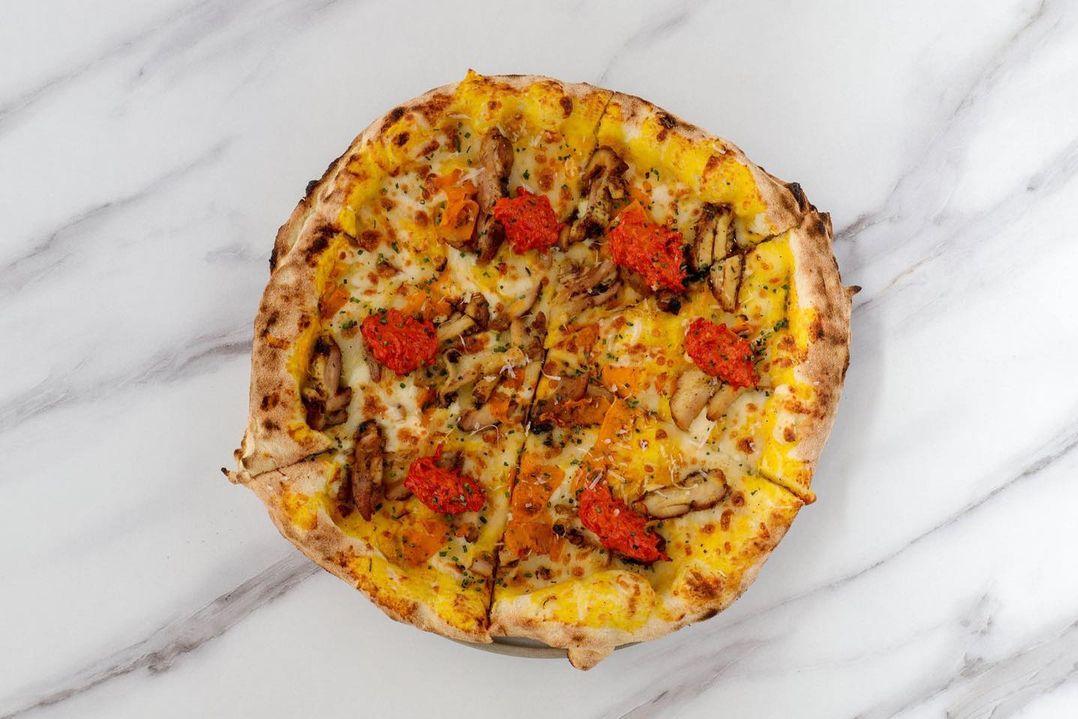 For classic hotel charm
The Winston was one of the first local venues to tap into the craft beer market and its extensive range of craft beers on tap make it a fine contender for an afternoon (and into the evening) session. For American-style craft beers try the Old Mate Pale Ale by Moon Dog Craft Brewery or the Feral Brewing Company's Biggie Juice, otherwise the Budgy Smuggler Pale Ale by Nomad Brewing Co. is an Australian must-try brew. You can choose from its range of bars, from the charming classic hotel style bar and dining room inside, to the sun-soaked terrace and pavilions surrounded by lush gardens for those who prefer an alfresco experience. Their gourmet pizza menu is switched around regularly so as you work your way through the craft beers you can mix up your pizza choices too. You'll also get to enjoy live music while you digest your pizza and sip your beer every Friday night from 9.30pm.
Address: 170 Caroline Chisholm Drive, Winston Hills
Phone: 02 9624 4500
Email: info@thewinston.com.au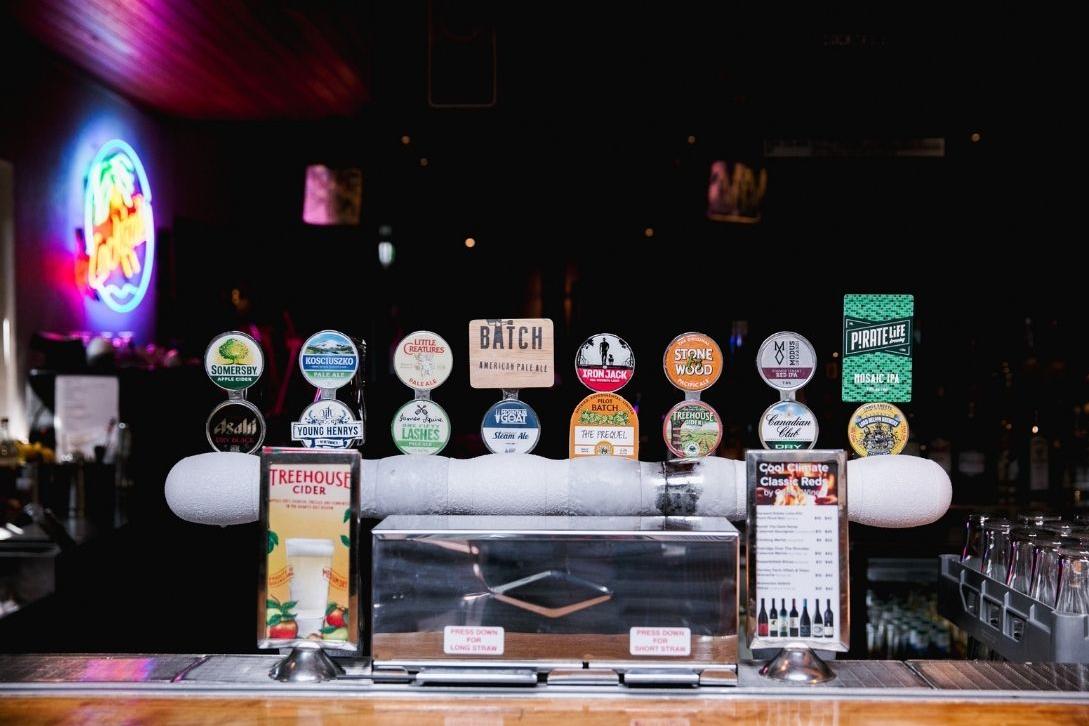 For pizza connoisseurs
Bondi Pizza make it their business to provide their customers with the perfect pizza and laid-back bar combination so book yourself a table here to soak in the chill Bondi Beach vibes in Parramatta. Their Chargrilled Lamb pizza, with its tender marinated lamb, balsamic onions and sweet potato crisps, is top of the list. The Meat Supreme and True Vegetarian are packed with the best meat and veggie toppings, hitting the spot for meat-eaters and vegetarians alike. They've got Peroni on tap, a classic Italian beer, and some of the Aussie craft favourites bottled including 4 Pines Pale Ale, Young Henry's Newtowner and Stone & Wood Pacific Ale.  
For so much choice
Club Parramatta will well and truly spoil you for choice when it comes to pizza and beer. With 21 different beers on tap, they cover all the Aussie classics as well as a couple of local flavours like Riverside Hex Session IPA, Riverside Stashe Milk Stout and their own signature beer, the Club Parramatta CP lager, brewed at the Marsden Brewhouse. For pizza, you can choose from 17 options. Meat-lovers will want the mouth-watering BBQ pulled pork, pepperoni fans will be keen to try their Italian Stallion and their Bruschetta pizza is a fantastic twist on the popular Italian starter. Those with a sweet tooth will want to finish up with a delicious Nutella pizza with fresh strawberries and vanilla bean ice cream. Just minutes' walk from CommBank Stadium, Club Parramatta is also the perfect spot for you to get a pizza and beer in before or after the game.
Address: 2 Macquarie Street, Parramatta
Phone: 02 8865 5100
Email: cpinfo@chrg.com.au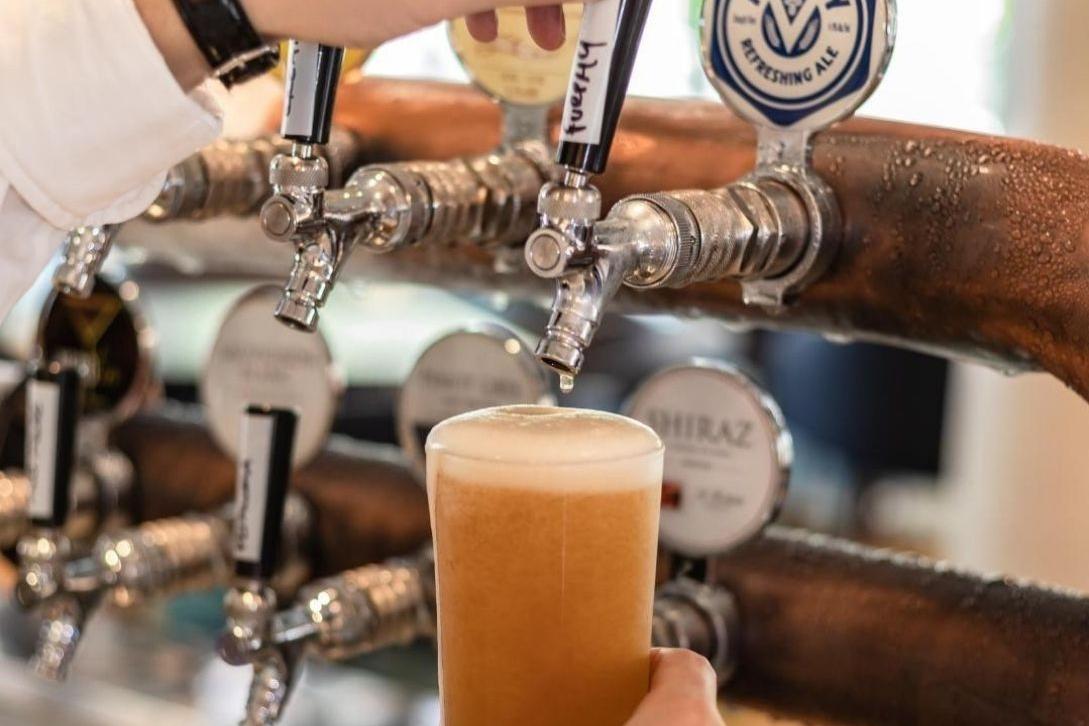 For a Mamma Mia experience
Mama & Papas brings the Mediterranean carefree vibes to Parramatta with their delicious range of pizzas and beers. There are pizza base sizes to suit every appetite - from 11 inches to 13 inches, to a whopping half-metre pizza (nicknamed mama mia) all made with delicious traditional mozzarella cheese. When it comes to beers, you've got the Aussie highlights - Hahn Premium, Pure Blonde, James Squire, Coopers as well as the international flavours of Peroni and Corona. Pair the Corona with the Mexicana pizza (pepperoni, capsicum, onion and chilli) or try the Mamas Special (grilled chicken, fresh tomato, herbs and aioli) and Papas Aussie Special (ham, bacon and egg). To top it all off, sit back, try some shisha and enjoy the relaxed atmosphere.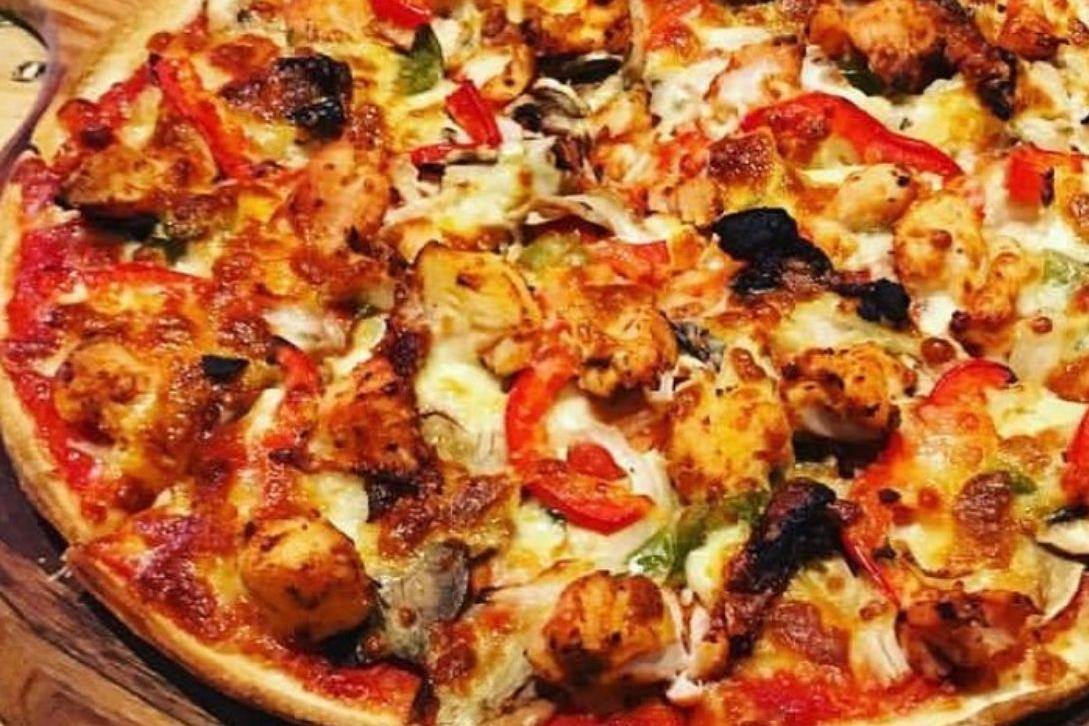 For home comforts
Manaeesh Bakery & Pizza
If you prefer to eat pizza and drink beer from the comfort of your home, you can still make it a special night and order-in. Manaeesh Bakery & Pizza might be a no-frills spot to eat-in, but their authentic middle eastern style pizza is always fresh, piping hot and one of the best value-for-money takeaway pizzas in Parramatta. Try their classic oregano and cheese or spinach and cheese pizzas.
Address: 46 Macquarie Street, Parramatta 
Phone: 02 9891 5219
Order: Uber Eats
Basha Pizza & Bakery
For authentic Lebanese Pizza (Manaeesh) and Traditional Pizza, Basha Pizza & Bakery is a great option! You can take out or dine in while enjoying a fresh cup of coffee from their cafe. 
John's Pizza and Pasta
For some more gourmet pizza options, check out John's Pizza and Pasta menu. Their pizza bases are crispy and seasoned to perfection – they don't make the common mistake of making their pizzas too salty or oily. Try the Mediterranean if you are a fan of grilled eggplant and enjoy the generous lathering of pesto aioli on top. Their Marinara and Garlic Prawns are also winners if you fancy a taste of the ocean.   
Riverside Brewing Company
Wash down your delicious takeaway pizza with something that has a bit of local flavour from Parramatta's very own brewhouse, the Riverside Brewing Company. All their hand-crafted beers are brewed on-site and you can buy them fresh from the source at their cellar door (Fridays and Saturdays 2-6pm) or from a range of bottle shops. From the fruity, to the hoppy, to the spicy as well as the smooth and easy-to-drink, they cater for seasoned craft beer drinkers as well as those with a more easy-going taste. Try their Sixty-Nine Summer Ale for an easy-drinking beer with a citrus and passionfruit aroma and clean, refreshing finish.
Address: Unit 3, 2 North Rocks Road, North Parramatta
Phone: 02 9890 7007
Email: beer@riversidebrewing.com.au