Delightful Japanese dining experiences in Parramatta
From sushi to yakiniku, here are some amazing Japanese restaurants across Parramatta to enjoy.
Japanese cuisine a hit in Parramatta
Only a truly dedicated foodie destination can do justice to the super-fresh, perfectly prepared creations that typify Japanese cuisine - and Parramatta steps up to the challenge with flair. The sheer passion that local chefs and restaurateurs bring to eating out means that the area's restaurants deliver some delightfully innovative dishes. We've uncovered some Japanese haunts you should try...
Fishbowl
Fishbowl is new to the Parramatta Japanese dining cuisine, but judging by the lines every lunchtime (starting 11:30am) it's a hit.
Specialising in made to order salads with a Japanese twist, Fishbowl is a seriously fun, fast and healthy that has turned salads into a lifestyle.
It's a pretty simple menu with a delicious outcome, choose your base, your salad mix and you protein – done and done. The classic OG is the most popular of all bowls, a crispy salad of kale, beets, shallots with pop in your mouth edamame and topped with sashimi and seaweed. Don't let the salad talk bore you, this is not your mama's idea of salad.
Parramatta Square, Parramatta | Facebook
Nic Pestalozzi, Co Founder of Fishbowl shows us the making of the popular OG with avocado
Ginza Izakaya
In Japan, an izakaya is a cosy little wind-down at the end of a busy day, akin to a gastropub or neighbourhood bar with great food to enjoy alongside a drink or two. Ginza Izakaya, new to the Meriton dining precinct near the river, does a fabulous job of replicating that cosiness. 
With timber walls inside, river views outside, and a menu that includes Japanese favourites including special sushi rolls, chargrilled yakitori meat skewers and flavourful marinated fish dishes. We recommend the grilled Alaskan crab with housemade ponzu sauce.
330 Church Street Parramatta | 0410 251 077 | Facebook 
Mikazuki
The students of the University of Western Sydney – and anyone else who loves great food – can enjoy Mikazuki Japanese restaurant on the ground floor of the university itself, right on Macquarie Street.
The menu runs the full course between super-fresh and saucy. Start with lightly flavoured oysters and crab and avocado 'Mikazuki fire balls', or spicy sashimi tacos (pictured below). Mains are generously sized and include baked Hokkaido-style scallop tobanyaki hotpot to delicate, but deluxe, sashimi platters of all sizes. Don't miss the list of rich pork tonkotsu ramen soups – good for both the body and the soul.
You can't book, so go early. 
169 Macquarie St Parramatta | 9633 2593 | Facebook | Instagram
Andy Gurung from Mikazuki Parramatta shows us what goes into making spicy sashimi tacos and eggplant miso
Kenzo Fresh Sushi Seasons
Japanese cuisine is incredibly diverse, going way beyond fish and rice. Sometimes however, it's the classics that you need and Kanzo Fresh Sushi Seasons on George Street in the Parramatta CBD have perfected the classics, with lines out the door on weekdays a testament to it's popularity. Recently renovated, Kanzo is predominately a take-away venture with a small dining area. If you manage to snag one of the outdoor dining tables, settle in for a brilliantly coloured and well-priced bento box, delicious donburi, high quality sashimi (see image below) or a udon noodle soup.
6/55 George Street Parramatta | Facebook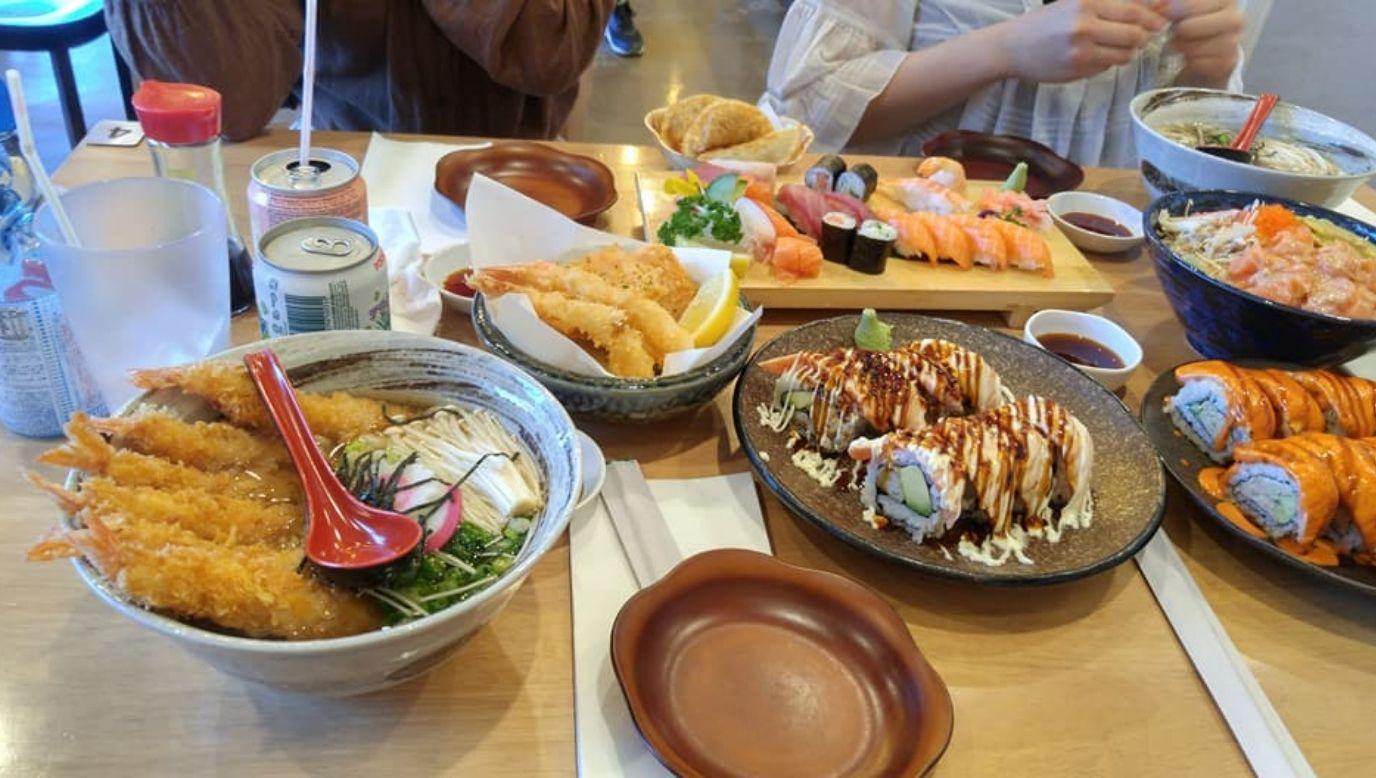 Kyoto Teppanyaki
The not-so-gentle art of Japanese Teppanyaki is as fun to watch as it is delicious to eat. Outgoing chefs keen to show off their skills make a meal at Kyoto Teppanyaki a fun and interactive experience. From throwing around fried rice (how are your catching skills?) to juggling ingredients and getting plenty of flame up on the hotplate. You'll find this vibrant red and gold restaurant in Carlingford, less than 15 minutes' drive from the Parramatta CBD, and it welcomes groups, families and anyone who loves this delicious cuisine. 
Carlingford Village Shopping Centre, B2/372 Pennant Hills Rd Carlingford | 9871 0377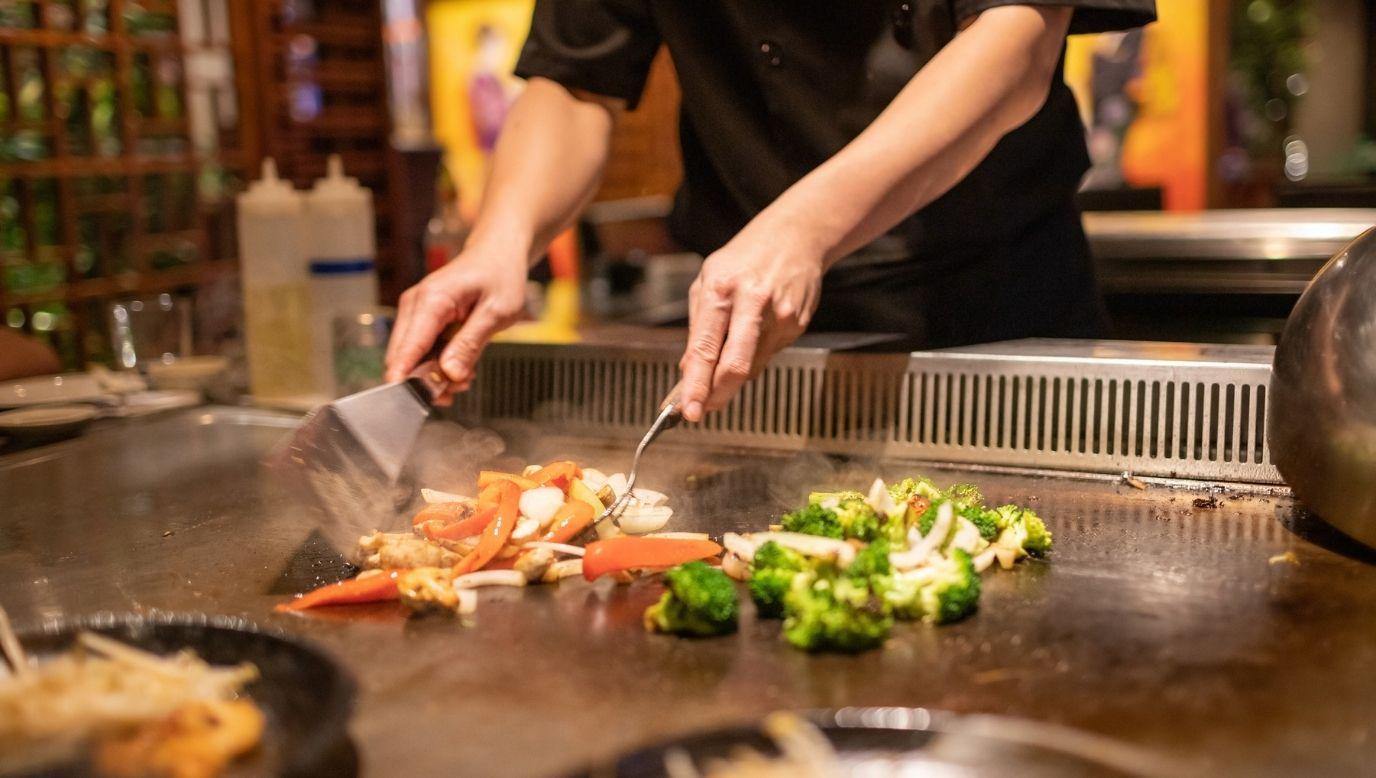 Umaya Parramatta
The atmosphere of Umaya Parramatta is like being welcomed to family dinner by Oba – your Japanese aunty. The two levels and open kitchen make it feel so welcoming, and the service is outstanding despite the crowd that fills the benches each lunch and dinner time. 
Their Japanese tapas and extensive share menu is extensive and fantastic to share with friends, but feel free to be selfish and order your own Donburri, Udon or StirFry  'cause lets face it, sometimes it's fun to be selfish.
Shop5, 134-140 Marsden Street, Parramatta | 8849 0285 | Facebook | Instagram