A Harris Park Indian Grocer Shopping List
Check out our pick of the best things to buy when shopping at Radhe, as told by Aniruddha Bhosekar, baker at Sydney's Fabbrica and Thane native. There's always time for a quick spot of shopping pre- or post-dinner!
A Harris Park Indian Grocer Shopping List by Fabbrica's Aniruddha Bhosekar

Check out our pick of the best things to buy when shopping at Radhe, as told by Aniruddha Bhosekar, baker at Sydney's Fabbrica and Thane native. There's always time for a quick spot of shopping pre- or post-dinner! 
Aniruddha Bhosekar grew up in Thane, a city just outside of Mumbai, home to vast, tree-lined lakes, a Cadbury Dairy Milk factory and vendors selling spiced kokum sodas. He now heads up all things baking at Sydney's Fabbrica, perfecting recipes for crusty, chewy sourdough and Italian doughnuts. What about in his downtime, when he's craving food from home? Ani heads to Harris Park grocery institution, Radhe, and he's whittled his top 10 shopping list down to a fine art.

Harris Park is home to many excellent grocers — from dedicated spice shops to sweet shops and fully-fledged grocery stores. Whether you know your way around, or are new to the area, consult Ani's hit list of what to grab when you head to Radhe Supermarket on Station Street East — it's just a three minute walk from Harris Park Station (and right next to the Harris Park Chatkazz!), is a go-to for Indian groceries and snacks.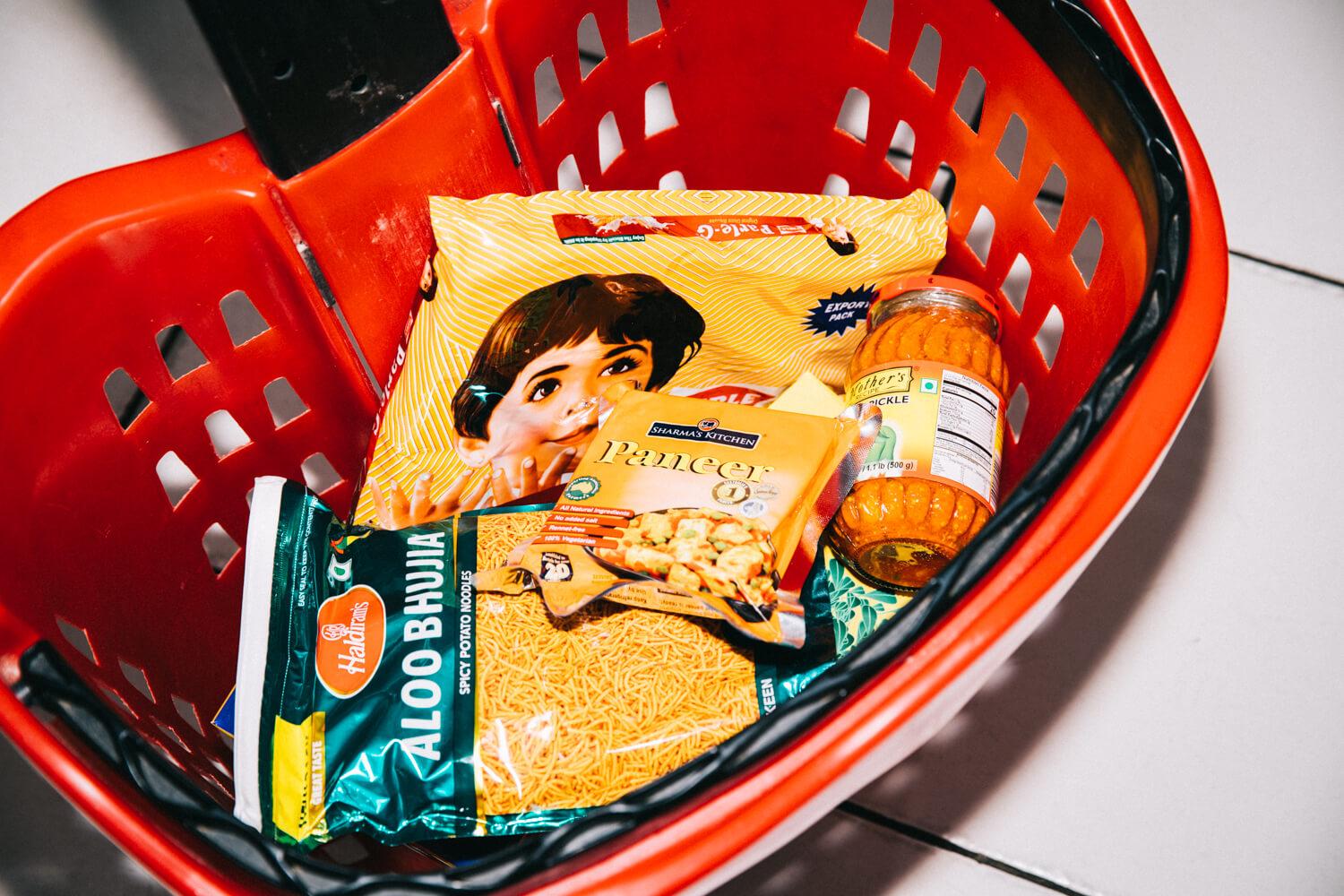 Haldiram's Aloo Bhujia: Haldiram makes a lot of different types of bhujia — a lot! Ani recommends the Aloo Bhujia — a comforting, spicy snack of potato and besan noodles. "My brother-in-law prefers the Bhujia Sev which is a completely different product but he's missing out," says Ani. It's a delicious work or study snack, or crunchy salad or curry topping.

Amul Ghee and Butter: Amul Butter is unlike anything you've tried, Ani believes. It's tricky to find in Australia but the Amul ghee is readily available at Radhe and equally worthy of your pantry! 

MDH Spices: According to Ani, MDH have achieved an excellent standard of Indian spice mixes. MDH spice mixes are essentially ready-to-go, mixed for almost every curry. Chaat masala, chicken tikka masala, butter chicken, Goan fish curry — you name it. Simply grab the mix you like and follow the instructions on the box for an incredible curry each time. 
Kasuri Methi: Kasuri methi are dried fenugreek leaves, and for many, including Ani, a curry can't be made without them. Use kasuri methi to fragrant your rice, as a curry or flatbread garnish or curry base — the addition of kasuri methi imparts flavour and aroma to any dish.
Parle-G: These no-cream, flat-baked sweet biscuits are the quintessential chai accompaniment. Stash a pack or two in your cupboard to ensure your next coffee or tea has a sweet sidekick.

Good Day (cashew): If you're going to grab any Good Day biscuits from Radhe it's got to be of the cashew variety. Good Day biscuits are buttery, like shortbread, and come in three different varieties — butter, cashew and pistachio. A great dunking option.
Mango pickle: A good mango pickle is a pantry essential. Ani likes the Priya's or Mother's Recipe varieties. Use liberally as a sweet-tangy condiment with curries, bread and yoghurt — even in an oozy cheese toastie.

Cadbury Dairy Milk: Every time Ani would pass the Cadbury factory he could smell the chocolate in the air. According to Ani, every Indian abroad loves this brand simply because the Toblerones, Milky Ways, Mars Bars and all the rest, weren't as easily available as they are today, but Cadbury always had a chocolate bar for every occasion. Indian Cadbury tastes different to the variety you'll find in Australian grocers, so it's a must try.

Brook Bond Taj Mahal Tea: There are many, many, many tea brands out there, but for Ani, Brook Bond is the best. There are two ways to brew chai: either brew the tea leaves, sugar (and spices if you want) in water, heat the milk separately and then combine, OR, combine water, tea and milk all together and boil to your liking. Ani prefers the former but each to their own!

Paneer: Frozen or fresh — according to Ani, it doesn't matter. Paneer is great to have in the fridge at home to use in curries, appetizers, desserts and cake. It's very versatile and soaks up flavour impeccably.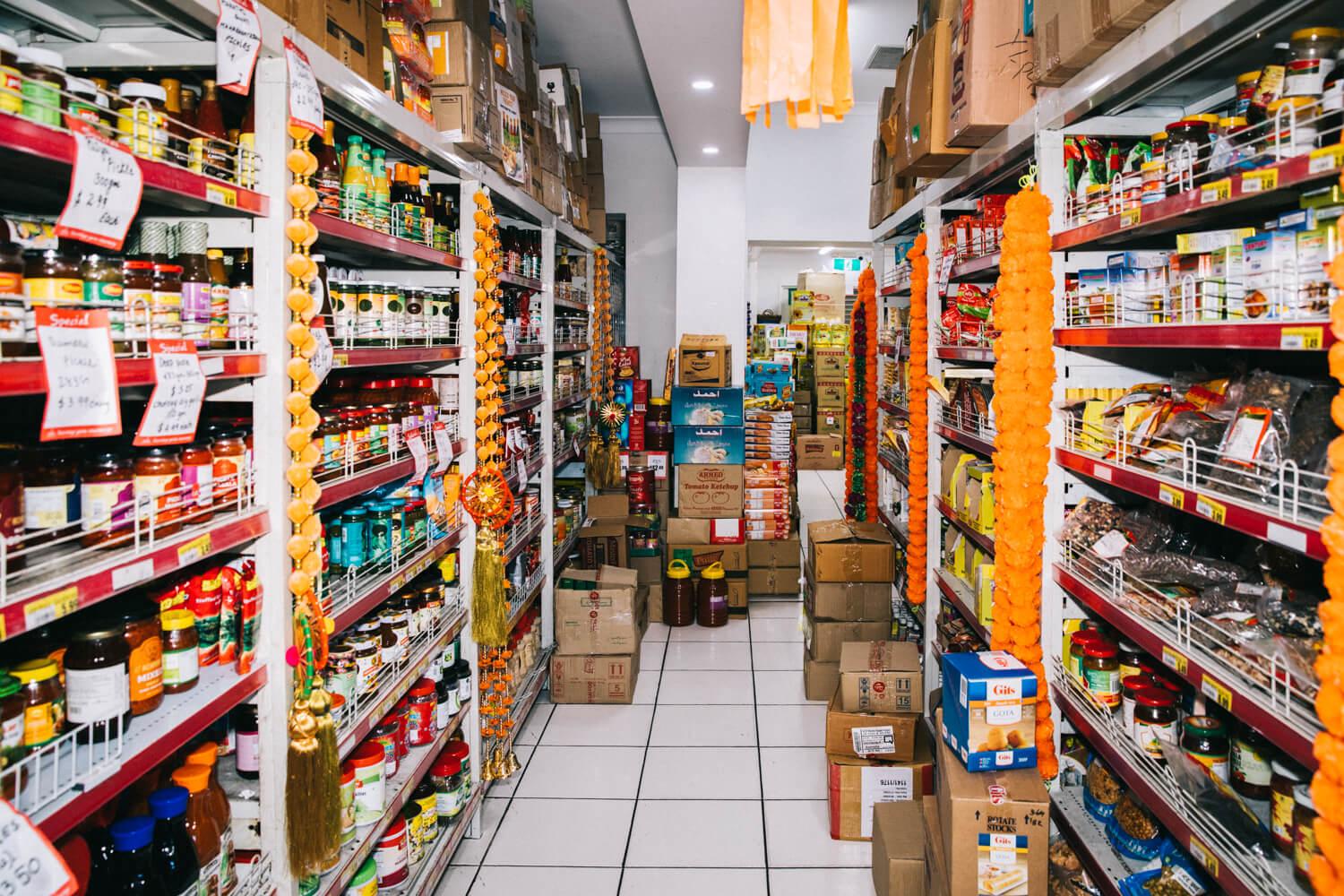 Ani's Radhe shopping list is a great place to start, but nothing beats heading to Harris Park to browse shelf-upon-shelf with your own eyes (and stomachs) before snacking your way through this food-filled neighbourhood.
 
A quick shop in the famous Radhe Harris Park is essential when visiting Harris Park. From fresh produce to meal-base spice mixes, it's got all your Indian cooking needs covered — from experienced chef to curry amateur! Happy cooking and snacking! 
 
Radhe Harris Park is located at 8/10 Station Street East, Harris Park. It's open from 9:30am to 10:30pm on weeknights, and 11pm on the weekend. It's located a short distance from Harris Park train station and is a 10-minute walk from Parramatta.