The Harris Park Indian Street Food Hit List
Peruse our hit list of dishes to try, and where to get them, below. 
The Harris Park Indian Street Food Hit List
There's no denying Harris Park is a great place to find regional Indian food in Sydney — it's arguably the best spot! Over the past two decades it's become a haven for food of the subcontinent, India in particular, with family- and friend-run businesses at virtually every number on Wigram and the surrounding streets.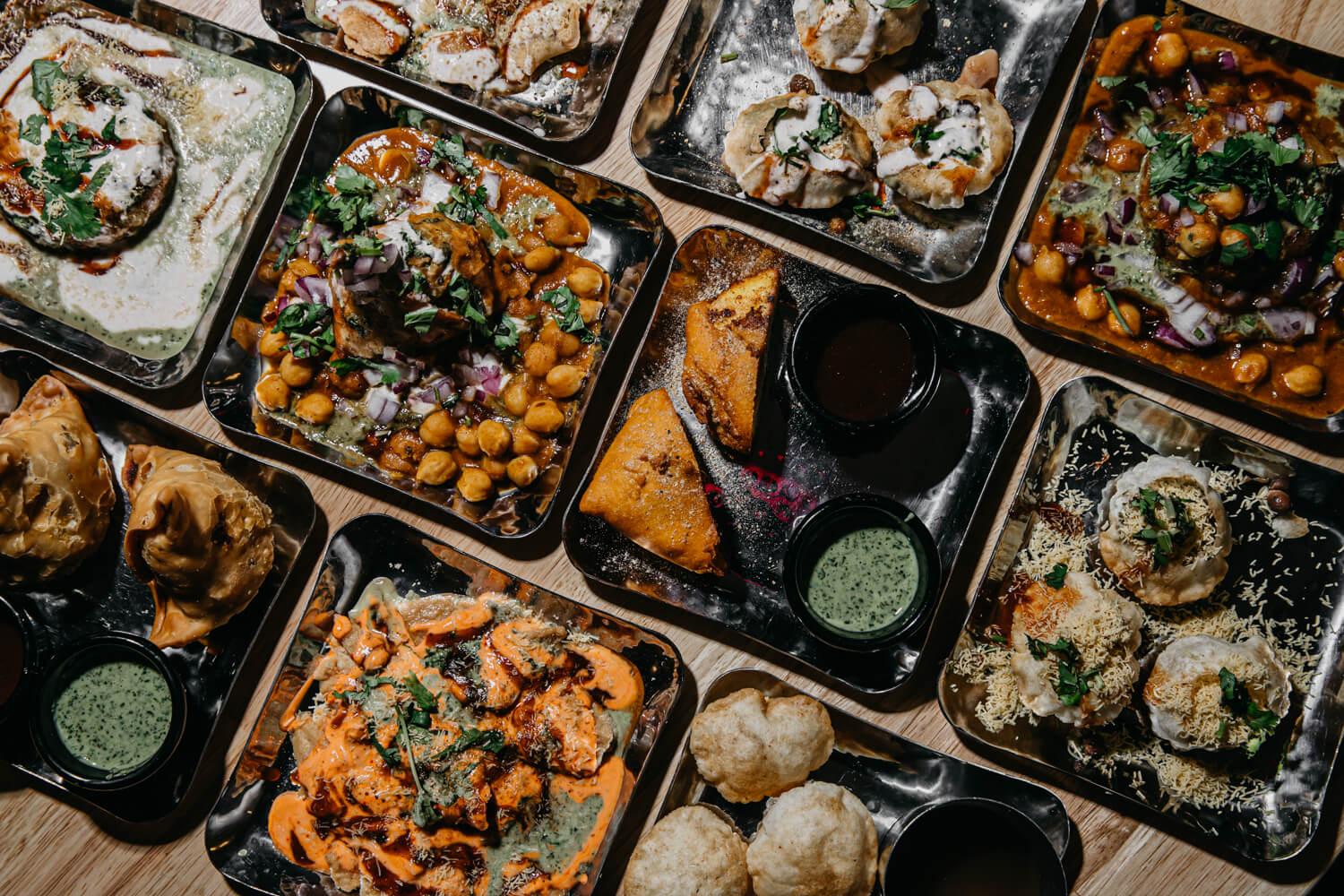 It's because of this glorious exploration and expansion of diverse food businesses that Harris Park's street food game is particularly strong. India has a famously healthy street food history — vendors and hawkers set up temporary stores streetside to sell sweet and savoury snacks for passers by. Both locals and travellers get in on the action, from sweet sticks of ice-cream kulfi, to sticky-hot pieces of chicken tikka. From south to north, Mughlai to Punjabi, Harris Park's Indian street food options are virtually endless. Peruse our hit list of dishes to try, and where to get them, below. 
 
Jalebi: A spiral-shaped, deep-fried Indian sweet, soaked in perfumed syrup. 
Where to try it: Duck into Taj Indian Sweets & Restaurant for your fill of jalebi and a very, very extensive range of other Indian desserts. Gulab jamun, anyone? 
Kulfi: Often described as "traditional Indian ice-cream", made from full-fat boiled milk and often perfumed with cardamon, saffron, rosewater and nuts. 
Where to try it: Rocket Kulfi is a Wigram Street stall dedicated to these delicious, flakey stick ice-creams — loaded with everything from saffron to paan. Along with five, sometimes more, kulfi flavours, they serve clear chicken soup, cups of corn and rice pudding.
Paan: A mouth freshener and post-meal digestive betel lead, stuffed with aromatics and spices.
Where to try it: Durga's Paan & Falooda House, of course! It was the first of its kind in Australia and is a go-to for locals and visitors alike.
Naan: Tandoor-baked wheat bread, typically brushed with ghee.
Where to try it: Naan is found all throughout Harris Park! This Indian staple — made from flour, butter and yoghurt — is key to many meals but is notably found in its largest form at Ginger on Wigram Street. Head here for nut-riddled peshwari naan and deliciously simple cheesy-garlic naan.  
Pani puri: A hollow, deep-fried, crisp flatbread filled with a mix of flavoured water, chutney, spices, potato mash, onion or chickpeas.
Where to try it: Chatkazz is a Harris Park food institution and a great spot to get your fill of pani puri. Start your meal with these hollow, fried cups and follow with a crisp jini dosa. 
Chaat: The umbrella term for a group of savoury snacks usually served as an 
entrée or roadside stalls. 
Where to try it: Shri Refreshment Bar on Marion Street is an always-bustling, always-busy takeaway joint that specialises in chaat and thali. The menu is extensive but the samosa chaat is particularly delicious. So many textures, colours and flavours, one tasty plate.
Falooda: A Mughlai cold dessert made with falooda noodles, ice-cream and nuts.
Where to try it: You guessed it — Durga's Paan & Falooda House. There are both regular falooda and kulfi falooda (falooda made with kulfi, not ice-cream) on the menu here. An exceptional spot to drop into after a meal at Chatkazz, it's just across the way.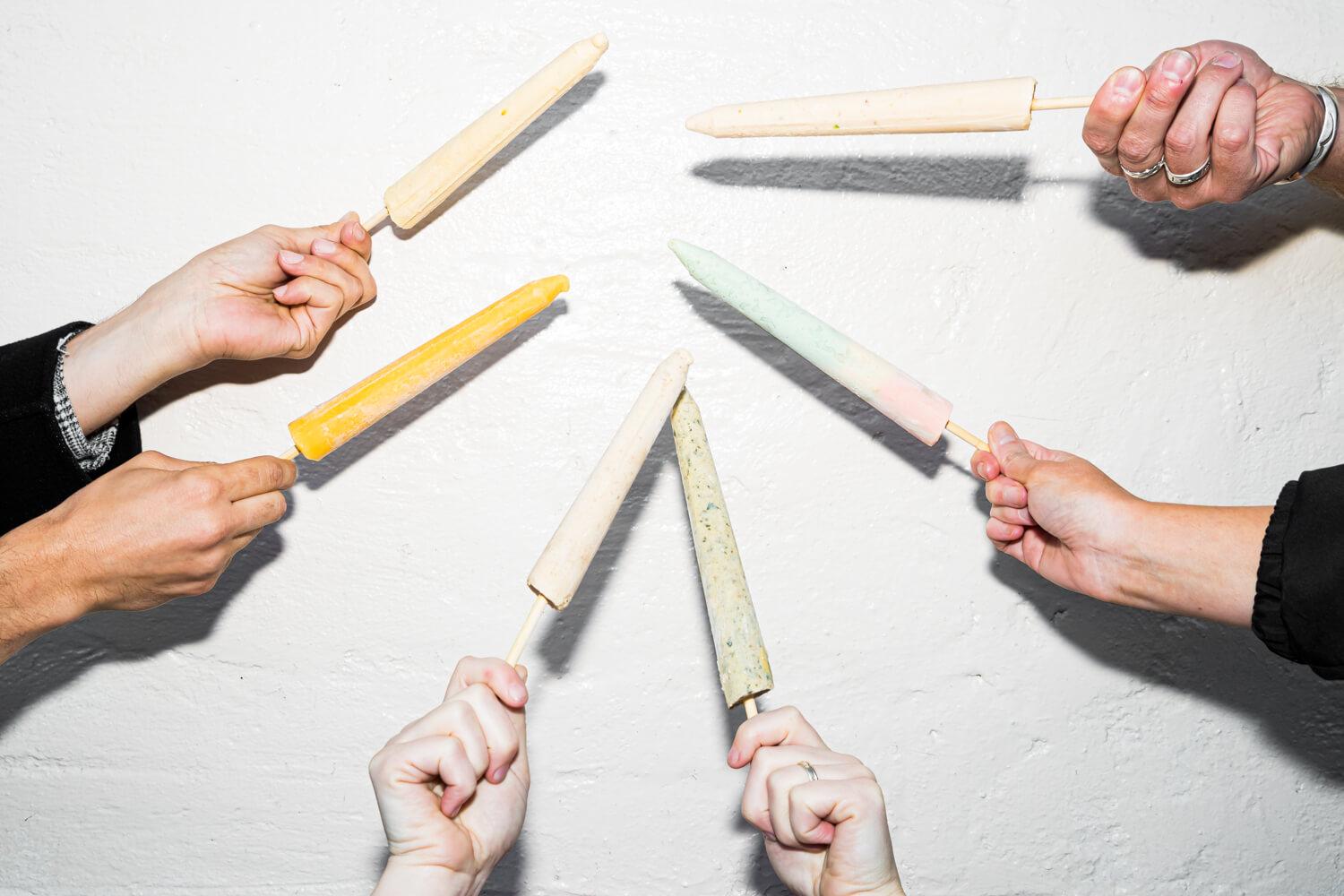 Harris Park Station provides direct access to this food-filled suburb; Parramatta is a ten-minute walk or four-minute drive away. There's a slew of eateries to try in Harris Park and the surrounding area. Our advice? Go hungry!