'Quantal' leap from research to start-up
From the moment Belinda Chapman first thought about setting up her own research lab, she knew she'd be building her business in western Sydney – and that's exactly what she's done with Quantal Bioscience.
'Quantal' leap from research to start-up
From the moment Belinda Chapman first thought about setting up her own research lab, she knew she'd be building her business in western Sydney – and that's exactly what she's done with Quantal Bioscience.
The idea for the start-up came about a decade ago when it seemed inevitable that Belinda's CSIRO research team would eventually be disbanded.
"It was an excellent team, and there was a real need for our services and I couldn't let it fall by the wayside. We had 150 years of experience between us but I knew once we were disbanded that combined skill would be lost forever," she says.
Belinda has no background in business and certainly no previous experience in building a start-up from scratch. In fact, she's the first person in her family to finish high school, let alone gain a PhD. But an insatiable appetite for learning and boundless energy to do two or three or 10 things at once have seen her carve out an impressive career and now a new direction, which she is pursuing with a bunch of her closest friends as colleagues and business partners.
Quantal Bioscience uses applied microbiology and microbiomics to help clients with research and development and laboratory testing services. The team works with corporates, small businesses, and academia across agriculture, health and food production. It also offers a science education stream for school students plus programs for entrepreneurs, industry and enthusiasts.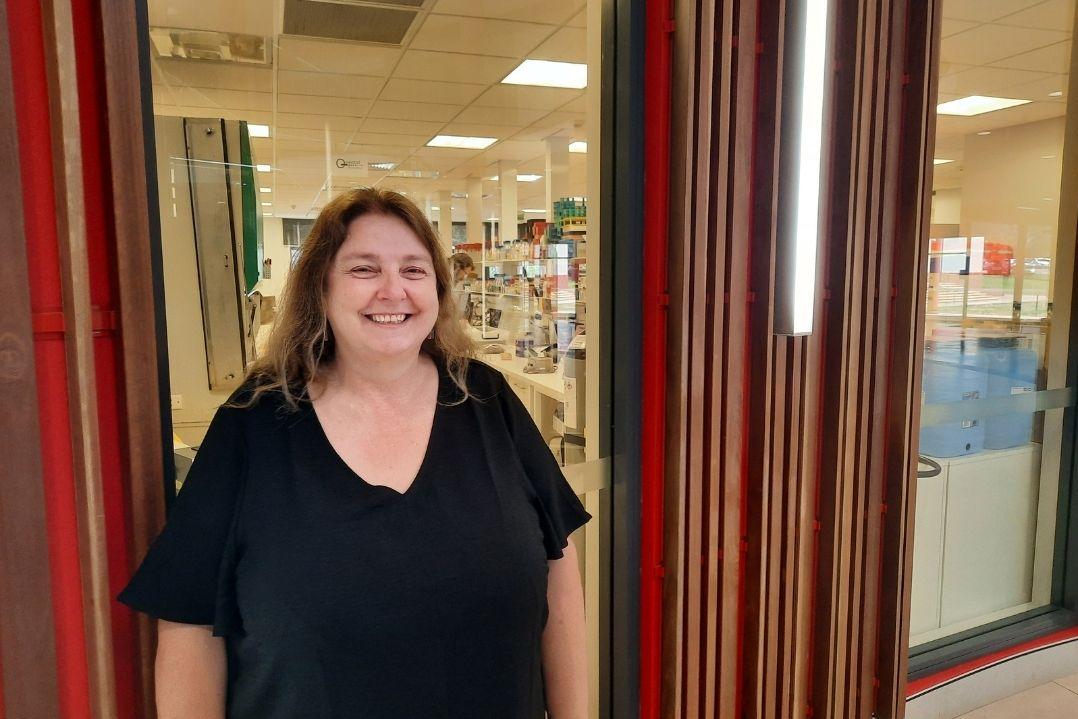 Getting going
While Quantal is thriving and expanding now, Belinda's first step was small: she set up a business name and started consulting. "You can't just rock up and set up a laboratory," she says. "I needed to be making money while I was learning how to build and run a business."
Part of her early preparation included partnering with a small business to learn the ropes around managing a business. Later, Belinda found herself a role within KPMG at Parramatta to expand her knowledge into R&D tax. Quantal has also been part of the Western Sydney University Launch Pad business incubator and has found strong support from its rapidly growing start-up community.
"Eventually I came to the point where I went to three of my best buddies and asked for money, to give us the opportunity to do something cool together," Belinda says.
Those buddies were not just close friends, but colleagues from her old team.
"Getting the right team has been extremely important. And it started with putting our money where our mouth is and we're really proud to be four female founders."
Choosing Parramatta
Belinda says she and her co-founders never considered basing themselves anywhere other than Parramatta.
"It's always been a dream to have work be close to home, it makes a huge difference to life," she says, though convenience was far from the only consideration.
"I come from a working class background and it's a core value to us to play our part in creating good, meaningful and diverse work opportunities in the communities we live in."
She notes that the Parramatta region has plenty to offer a start-up.
"The growth in western Sydney is huge and we have amazing problems to be solved. How are we going to feed everyone as peri-urban development continues? How do we build closer connections between industry and education?
"I'm really excited about the engaged and vibrant start-up community here, and the incredible opportunity of this region, including the Badgery's Creek development and the redevelopment of the Westmead Health precinct, which should bring even more research capability to the area. Then there's the Powerhouse coming to Parramatta – 'which will see the area develop as a nexus of art, culture and science."
Where to now
Quantal Bioscience has a lot of goals, including reaching a $10 million annual turnover with a healthy profit margin. To get there, Belinda says the plan is to grow revenue, not staff numbers. Quantal Bioscience is creating a hub-and-spoke model with the research work at the centre of it.
"We're looking at ways to drive additional revenue streams while we continue to do the work we love. Right now we are investors in a manufacturing facility that started from our research, and we're investigating further investment opportunities arising from collaborative research. We can also see a time when we might roll out a franchised lab model," she says.
"We're what some people would call a 'slow burn' start-up but we have been able to maintain our focus and we are excited about what comes next."
 
Belinda says when she set out to create her lab, she didn't really even know what a start-up was.
"My best advice for anyone in the early stages is to find someone to mentor or teach you. It is too hard to do on your own. Get into an accelerator, find a similar business to models yours on, talk to family and friends," she says.
"And don't worry about investment too early on. Give yourself time to work out what you are really trying to do before you accept funding that might lock you in to a particular direction."