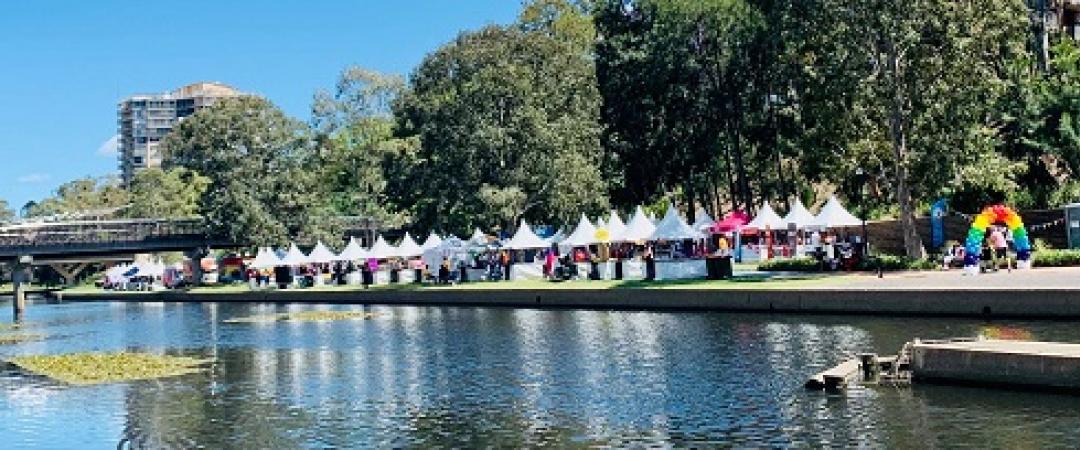 River Foreshore Reserve, Parramatta
1 Elizabeth St, Parramatta NSW 2150
Parramatta Pride Picnic
River Foreshore Reserve, Parramatta
1 Elizabeth St, Parramatta NSW 2150
The Parramatta Pride Picnic is in its 15th year. The picnic aims to provide a day full of fabulous entertainment, food, activities and meaningful connections for the LGBTI community, their families, friends and community allies. Proudly a free event, EVERYONE is welcome!  
As western Sydney's largest Pride event, Parramatta Pride Picnic is proudly a collaboration between Parramatta Queer Forum, part of ACON's Inclusive Communities Networks, Inclusiv Events and Woolthworths as principal supporting partner, alongside a dedicated team of volunteer event organisers.  
Parramatta Pride Picnic returns to its picturesque and popular River Foreshore location, hosting market stalls featuring a variety of community and corporate partners and a great selection of food and accompanying licensed bar with a curated list of beers, wines and cocktails.  Expect to see on the day many community favourites including the team from Sydney Mardi Gras and WorldPride Sydney, Harbour City Bears, Dykes on Bikes, Bobby Goldsmith Foundation, Rainbow Families and many more.  Stay and enjoy the fabulous Drag hosts introducing a diverse range of performances and guests, from DJs and Drag Kings and Queens to cultural entertainment and always something for the kids and our four-legged friends.  
Travel in style to Parramatta Pride Picnic aboard a Sydney Ferry or enjoy a stroll through the rejuvenated Parramatta city centre.  This year's event continues into the evening with a T-dance style free after-party at the nearby Club Parramatta following its hit debut in 2022!