Best 30min Exercise Options to Conquer During Your Lunch Break
If you're looking to spend your lunch break exercising, Parramatta has many options. From yoga classes to local gyms, stay active in Parramatta. 
A good active lunch break may be all you need to keep motivated and energetic during your workday. If you're working in the Parramatta precinct, there's a wide range of exercise options available for you to conquer during your lunch break.
From Active Parramatta's intensive fitness programs to simple, peaceful walks around Parramatta Park, there's always something active you can do during your lunch break in Parramatta.
Check out our list of exercise options below and spend your lunch break active and keeping fit in Parramatta.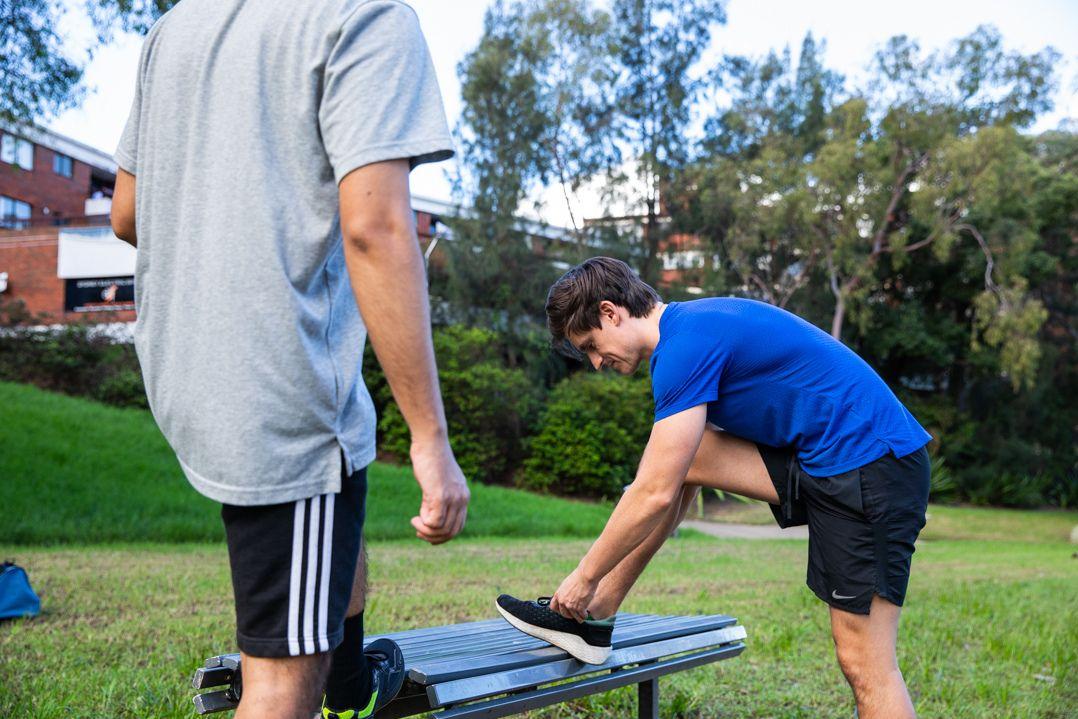 Active Parramatta Health & Fitness Programs
Active Parramatta offers a wide selection of short and punchy health and fitness programs in Parramatta - perfect for quick fitness sessions during lunch. Programs differ day to day, are aimed at a range of individuals and can be attended either in-person or online. Due to their flexibility, Active Parramatta health and fitness programs can be a great way to spend lunchtime during the week.
Onsite activities are bookable but require registrations, usually on a term-by-term basis. They are also located in a number of different venues, although all are around the Parramatta area.
Programs perfect for an active lunch time include:
Yogalates class | Monday 12:00pm - 12:40pm
Core and Stretch Class | Wednesday 12:00pm - 12:40pm
Adult Fit class at Telopea | Thursday 12:00pm - 12:45pm
For workers over 55 years, Active Parramatta also offers Better Ageing Activities aimed at improving wellbeing and fitness for older individuals.
Some lunchtime exercise programs include:
Gentle Exercise class at Winston Hills | Monday 12:15pm - 1:00pm, 2 May - 20 June
Strength for Life class at North Rocks | Tuesday 12:30pm - 1:15pm, 17 May - 7 June
No matter your location and exercise preferences, Active Parramatta has a fitness program to offer you. Enjoy an active lunch break and register your interest with Active Parramatta today.
Local Parramatta Gym Sessions
If you're looking to exercise at your own pace during your lunch break, visiting a local gym might be the best option for you. There are many gyms in Parramatta that you can register a membership for, all offering a wide range of facilities, personal training services and fitness classes for you to choose from.
Universal Fitness Group is an independent boutique gym in Parramatta offering premium gym services and exercise training, including group and functional training. Perfect for your lunch break, training sessions range from 30 to 60 minutes, and you can choose which time duration is best for you. After your training session, you can also enjoy Universal Fitness Group's featured sleeping pods, meditation rooms, oxygen chairs and sauna and steam rooms. 
Parramatta is also home to many gym chains, so rest assured that you can use any existing gym membership in the area. These gym chains include Anytime Fitness, Plus Fitness, and Strive Fitness.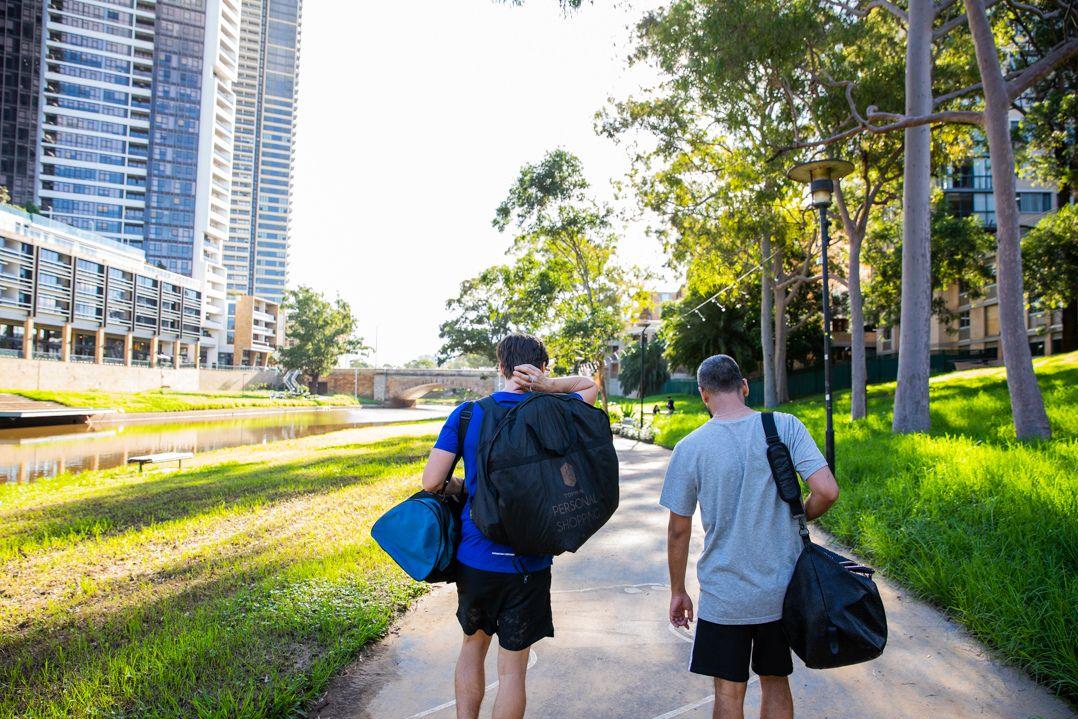 Jogs & Walks Around Parramatta Park
Would you prefer to spend your lunchtime out and about enjoying the sun? If so, consider visiting Parramatta Park and jogging or walking along the trails and courses. Located smack in the middle of Parramatta, the park is quick and easy to access and is also the perfect place for lunchtime strolls and short jogs around the suburb. 
While spending your lunchtime in Parramatta Park, you can take a look at historical monuments and heritage sites such as the Wistaria Gardens, the Observatory Transit Stones, the Old Government House and the Dairy and Rangers Cottages. The scenic views at Parramatta Park are best enjoyed on a sunny afternoon when you're craving some fresh air out of your office.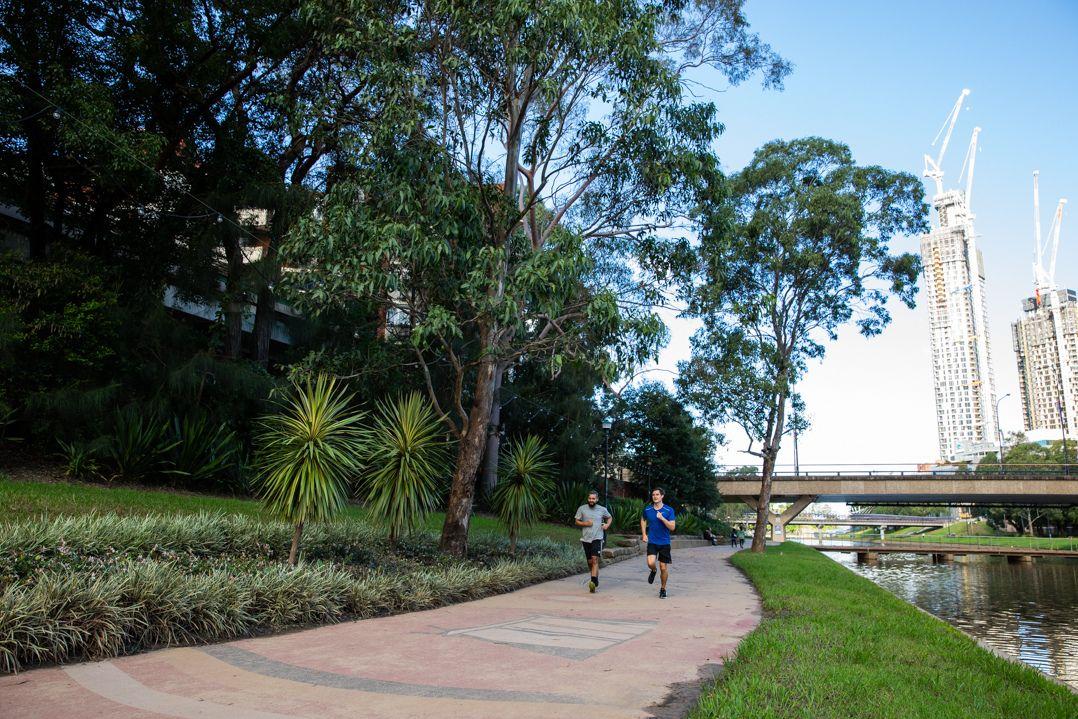 Parramatta Leagues Sporting Club Activities
If you'd like to spend your lunch break exercising with others, Parramatta Leagues Club is the best place to do so. Parramatta Leagues is home to many clubs that you can join for regular sporting and recreational activities.
They include:
Parramatta District Cricket Club
Parramatta Leagues Fishing Club
Dundas Valley Vikings Rugby Football Club
Travelling Bowlers
Two Blues Rugby & Vikings Social Golf Club
Before joining these clubs, make sure you contact them and confirm whether their activity schedules align with yours. Not all may have activities during your working lunch break, although they may have facilities and recreational sites that you can visit to spend your lunch break. 
Recreational Yoga Classes
For an exercise option a little more structured than the rest, consider joining a wellness and relaxation activity like a yoga class in Parramatta. Not only are they less intensive than some other active activities in Parramatta, but you can also enjoy them with friends or co-workers.
One well-known yoga centre located in the heart of Parramatta CBD is Yoga Parramatta. Yoga Parramatta focuses on providing rewarding, calming and performance-enhancing yoga classes to all those interested in the ancient practice, beginners and experienced participants alike. They have a wide range of yoga classes curated for different health needs, including Hatha yoga, Vinyasa yoga, Ashtanga yoga and Pregnancy yoga. 
Spending Active Lunch Breaks in Parramatta
Lunch breaks are best spent active and out and about, especially if you find yourself working at a desk for long periods of time. Fortunately, there are many exercise options for you to take advantage of during lunchtime. From your local Parramatta gym to curated yoga classes, you're sure to find an active activity to be a part of during your lunch break in Parramatta.