Our Favourite Lunar New Year Recipes
Enjoy some of our favourite traditional recipes that are made around the Lunar New Year festivals.
Lunar New Year Recipes
Lunar New Year is a time to bring families together and exchange well wishes for the new year ahead. Below you'll find some of these amazing recipes to share with family and friends to bring you luck and prosperity for the coming year. 
MAMA TRUONG'S CARAMELISED PORK BELLY WITH EGGS - THỊT KHO TÀU
Ingredients:
1–1.5kg of thick pork belly with skin 
8–10 peeled hard boiled eggs 
1 tbsp chopped garlic
2 tbsp chopped shallots
1 tbsp cooking oil
2 tbsp sugar
500ml coconut water
1 cup water
1/2 cup fish sauce
1/4 cup oyster sauce
1/2 tsp ground pepper
1 tsp paprika
1 tsp msg (optional)
Method:

1. Dice pork into cubes, wash, clean and parboil for 6–8 minutes with a tablespoon of salt. Remove meat off stove, clean, rinse and set aside
2. In a pot add oil and sugar. Wait for sugar to caramelise then add garlic and shallots. Sauté for about 10–15 seconds
3. Add meat continue sautéing, coating the meat with the caramelised sugar
4. Add coconut water, water, fish sauce, oyster sauce, ground pepper, paprika and msg
5. Cover and bring to a boil, occasionally skimming the scum 
6. Reduce heat to low and simmer for 1 hour
7. Remove lid then add in the hard boiled eggs. Continue to simmer for another 30 minutes, or until meat is tender. Flip eggs occasionally
8. Optional: scoop out some of the oil on top.
9. Taste and adjust with fish sauce. 
Tip: to make meat a little more tender, simmer for longer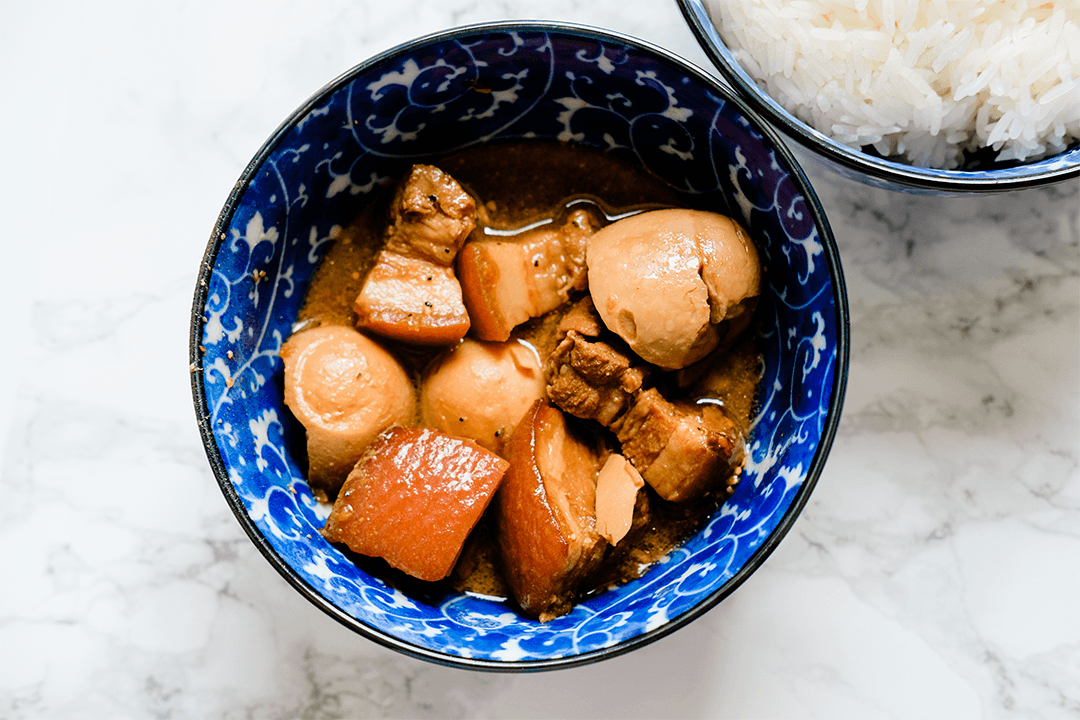 AUNTY LINDA'S GINGER & SOY CHICKEN
Ingredients:
1kg chicken mid wings
2 thumb-sized pieces fresh young ginger  (less if preferred) – peel and cut into thin batons
4 sprigs spring onions – cut into 2 inch batons – separate the white and the green
2 – 3 large tbsp oyster sauce
1 – 2 tbsp light soy sauce
2 tbsp Shaoxing wine
1 tbsp dark soy sauce
1 tbsp sesame oil
1 tbsp vegetable oil
Water
Optional: dark Chinese caramel soy sauce (not Kecap Manis)
Method:

1. Heat vegetable oil & sesame oil in a wok and add the ginger
2. Fry the ginger till fragrant and just about to turn brown
3. Add the white part of the spring onion and fry for a few minutes
4. Add chicken and toss through until it turns light brown on both sides
5. Add Shaoxing wine and cook it off
6. Add oyster sauce, light soy and dark soy, and ½ cup of water
7. Turn the heat down to low and cover until chicken is cooked through
8. Add more water if more gravy is desired
9. Taste and adjust the seasoning with more soy or more water depending on taste. Best to add less oyster sauce and soy sauce to start, according to taste. It's easier to add more if needed.
10. Add the dark Chinese caramel soy sauce (optional)
11. Add green part of the spring onions at the  end and turn of the heat. The residual heat will wilt the spring onions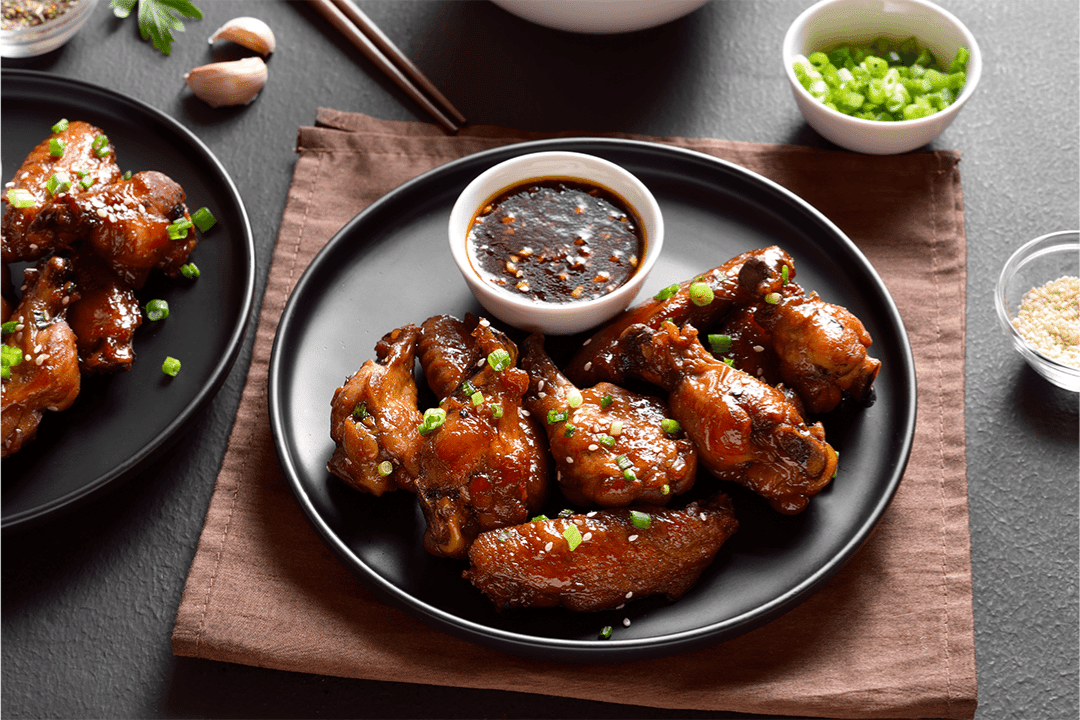 PHAMILY RECIPE – CANH KHỔ QUA (STUFFED BITTER MELON SOUP)
Ingredients:
4 bitter melons (also known as bitter gourd)
400g pork mince
1 medium white onion, diced
½ cup wood ear mushrooms
1 cup of dried mung bean noodles
2 tsp sugar
1 tsp salt
1 tsp pepper
½ tsp fish sauce
3 cups of chicken stock
4.5 cups of water
Sugar and salt for seasoning
Coriander bunch, chopped
Spring onion, chopped
Method:
1. Rehydrate the dried mung bean noodles and wood ear mushrooms. Drain and slice bothing into small pieces
2. Add the noodles, wood ear mushrooms and diced onion to the pork mince and mix by hand
3. Cut the bitter melon in half and scoop out the seeds with a spoon
4. Stuff the bitter melon halves with the pork mince filling 
5. Bring the water and broth to a boil in a pot on high heat, set aside about 1 cup for adjusting seasoning
6. Add the stuffed bitter melons
7. Turn the heat down to a low boil, simmer for 20–30 minutes until the bitter melons are fork-tender
8. Taste the broth and season to your liking, add hot water to dilute the broth if needed
9. Remove the bitter melon halves and split so you now have quarters
10. Garnish the bitter melon quarters with the chopped coriander and spring onion, serve with broth. You may like to enjoy it over jasmine rice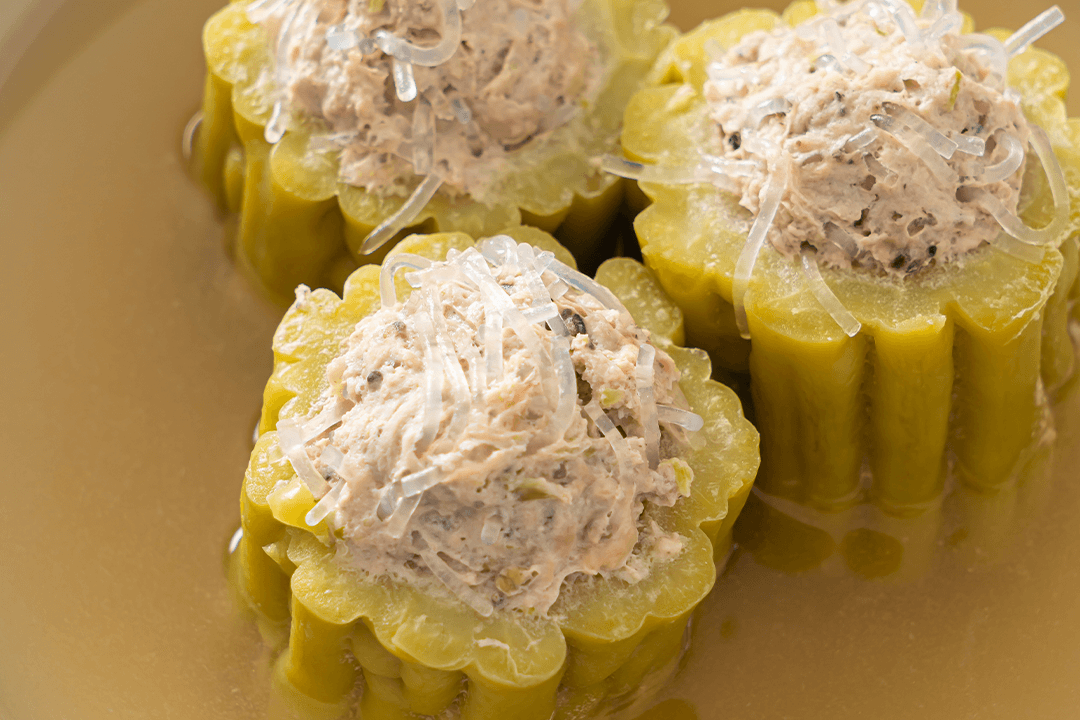 SEAFOOD FLAVOUR TOM YUM GONG SOUP NOODLE WITH TOFU (OR LEFTOVER MEAT FROM BANQUET)
Tom Yum Soup Base
Leftover Prawn heads (about 300g)
2 tbsp Tom Yum Paste 
1 lemongrass stalk (press to get flavour out)
2 garlic cloves (press to get flavour out)
4 slices galangal 
2 kaffir lime leaves
2 tbsp oil 
 
Noodles and Food 
Tofu puffs OR leftover cooked meat (300g)
1 tomato (cut into wedges)
Handful of mushrooms (cut into wedges)
1–2 carrots (sliced)
250g rice noodle 
Garnish
Coriander
1 lime
1 chilli 
1 tablespoon brown sugar 
2 tablespoons fish sauce (2 tbsp)
Method:
1. Fry the prawn heads, lemongrass stalk, garlic, galangal, Tom Yum paste in a medium sized pot for 2 minutes with oil and pour enough water (1.5 cups) to cover and simmer for 30 minutes 
2. Add rice noodle, tofu (or any leftover cooked meat from lunar new year banquet), tomato, mushroom and bring it boil for 2 minutes 
3. Add brown sugar, fish sauce, with freshly cut coriander, chilli and lime juice depending on your preference for sweet (sugar), salt (fish sauce) sour(lime) and heat( chilli) to your taste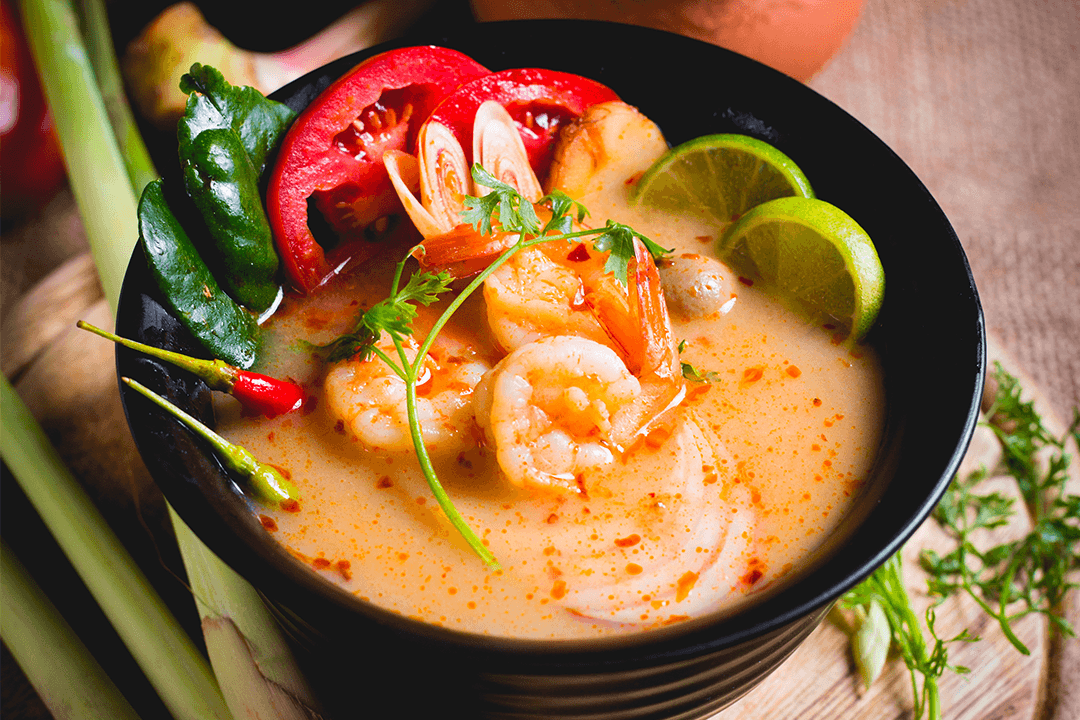 CHANG'S NEW YEAR CAKE RECIPE
Ingredients:
400 grams of glutinous rice
300 grams dark brown sugar
2 cups of water
Method:
1. Bring water to boil and stir in sugar until it is completely dissolved. Remove from the stove and let syrup cool completely. 
2. Slowly add in rice flour, whisking it into the syrup until batter is smooth and no lumps remain.
3. Grease an 8 inch round cake pan. Pour in batter
4. Steam for about 1 hour until the cake is solid and no longer a batter. Cool it overnight
5. To reheat, cut the cake into 1/2 inch thick squares and pan fry with some oil and butter