The Best Street Food in Parramatta
You could find yourself slurping an authentic Vietnamese pho, dipping into plump Nepalese momos, before finishing it all off with a Filipino dessert packed with ube. 
Journey through our flavour-packed street food hit list, from hawker-style Malaysian fare to a swag of fragrant treats in 'Little India.'
Parramatta is home to a vibrant and diverse community, and with that comes some of the best street food you'll find in Sydney — if not the whole of Australia. In just a few hours, you could find yourself slurping an authentic Vietnamese pho, dipping into plump Nepalese momos, before finishing it all off with a Filipino dessert packed with ube (purple yam). All that without having to book a round-the-world trip? You bet.
To help you on your way, we've narrowed it down to our must-try street food venues, taking you from Harris Park to Epping, Carlingford to Parramatta CBD and back again. 
Got Pho, Carlingford
This Carlingford local is a full-blown family affair. At Got Pho Sydney, you'll find husband-and-wife team Julie Lai and Denis Xiao greeting guests, and mum Leanne in the kitchen making some of the best pho and dry noodles you'll ever try, plus a few less traditional snacks. Our pick? The Ox Tail Pho (Phở Đuôi Bò) and Ga Don, aka crispy katsu chicken with tamarind sauce and pickled radish.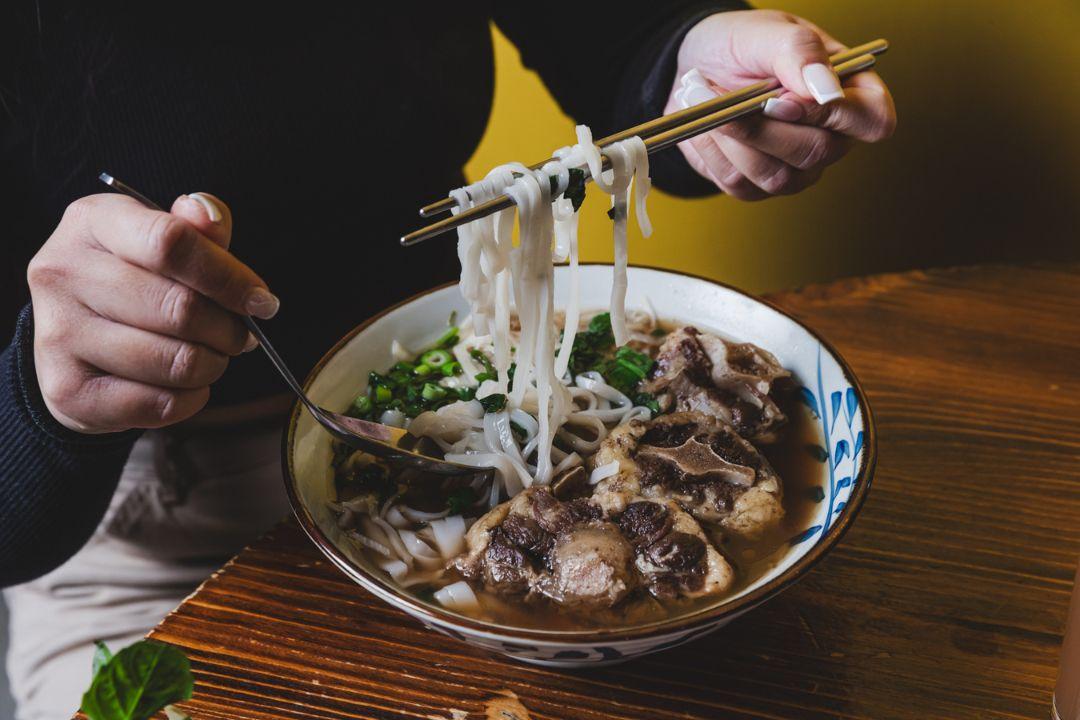 Bosphorous Turkish Streetfood, Wentworth Point
This one's the ultimate weekend activity for the whole family to enjoy. All of the Turkish pide here are made by hand to order. Grab a few to-go before heading down to the Wentworth Point waterfront for a meal in the sun.
Penang Cuisine, Epping
This hawker-style Malaysian joint is a 'hidden gem' on a number of levels. It's notoriously hard to find, tucked under a towering apartment building on Rawson Street, but the hunt is well worth it. While they have most of the Malaysian classics on their menu, they're known for their fiery laksa and extra-charred char kway teow (fried rice noodles) laced with plenty of lap cheong. Both must-orders.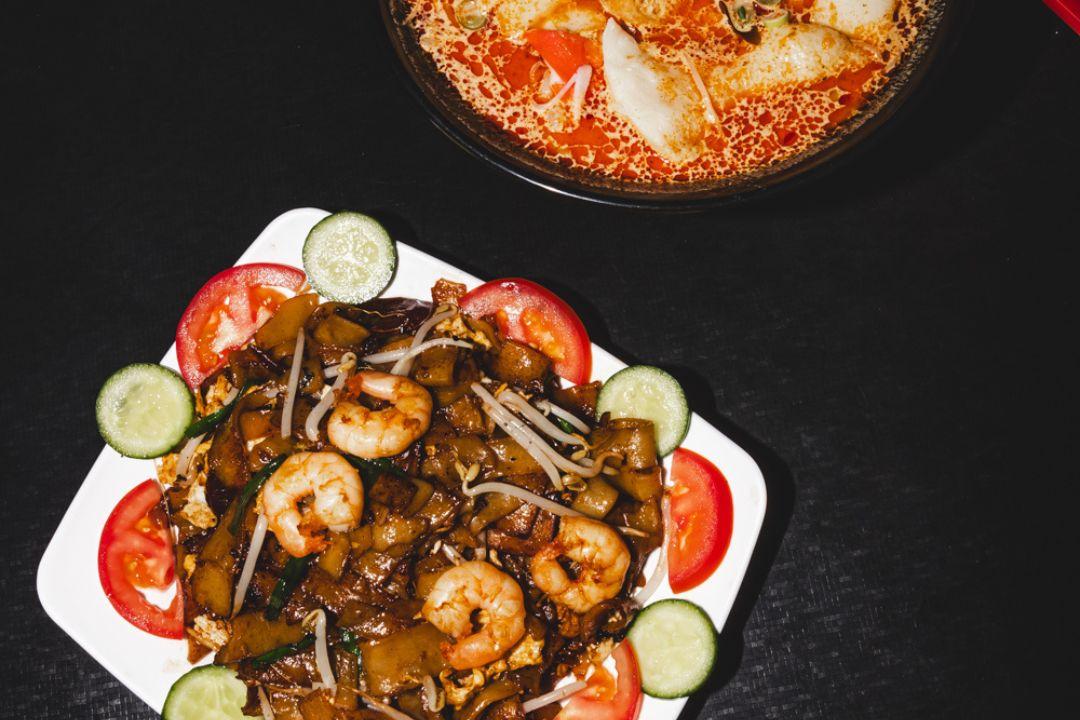 Ria Indonesian, Parramatta
The original Ria was founded in South Melbourne in 1998. Founder Ibu Ruth has since expanded the family-run institution to four more locations, but only the Parramatta outpost houses a futuristic twist, with dishes delivered by a robot waiter. Come for the Ayam Penet (fried chicken, tempeh and sambal). Stay for the cendol with durian. 
Smoky Cravings, Parramatta
After testing the waters with very popular food trucks around Western Sydney — dishing out Filipino BBQ to hungry crowds — co-founders Rocky and Jyna Benzon opened their first bricks-and-mortar store on Victoria Road, Parramatta, in 2022. On your next visit, start with their most popular dishes: the chicken maryland and adobo rice, the sweet-sticky pork skewers and halo-halo for dessert (crushed ice, condensed milk, leche flan, purple yam "ube" and other tasty things served in a tall glass).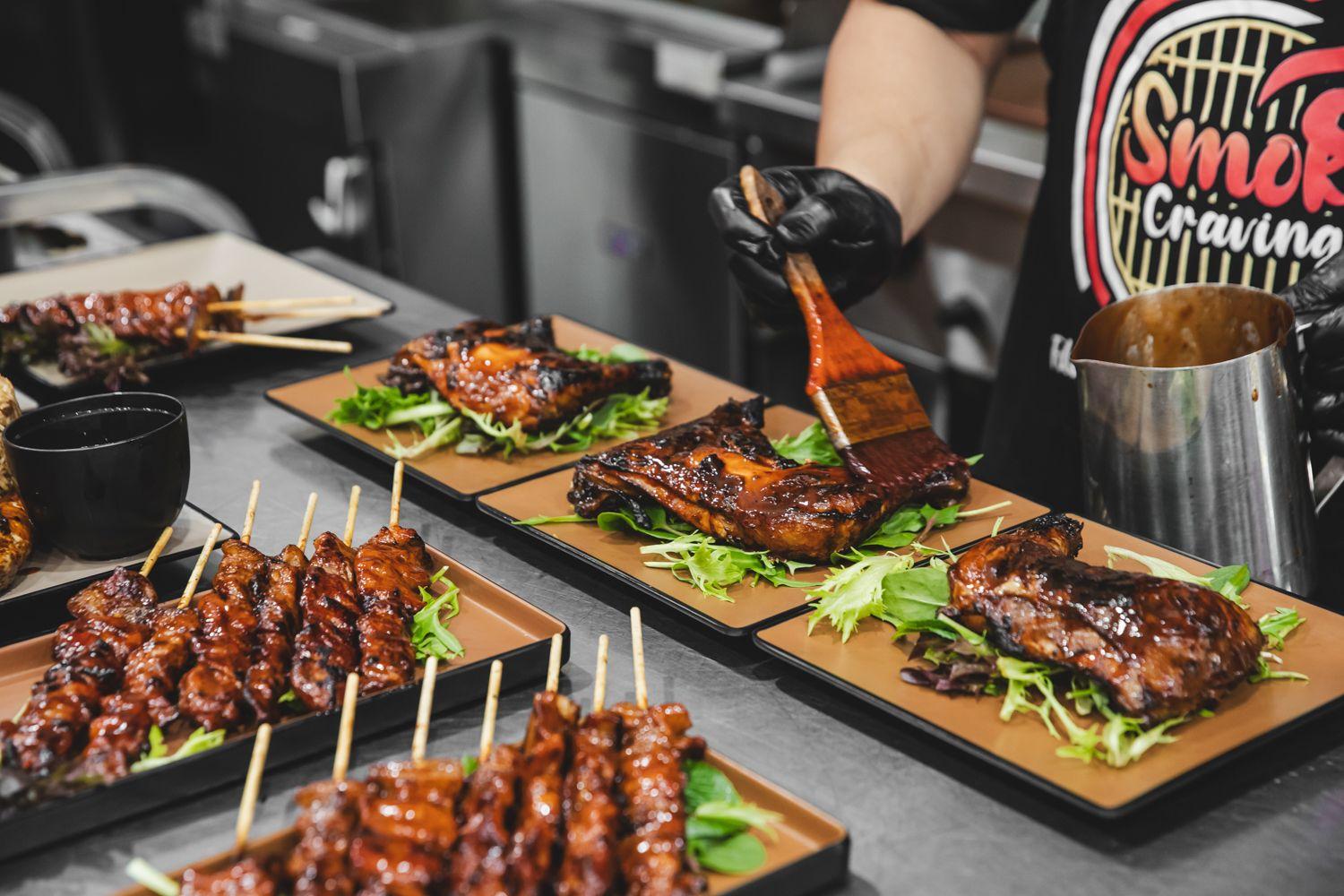 1919 Lanzhou Beef Noodles, Parramatta
With over 120 years of history behind it, 1919 Lanzhou Beef Noodles is one of China's most popular restaurant exports. They've perfected the recipe for the region's most famous noodle soup, with a herbaceous, aromatic broth ladled over chewy, hand-pulled noodles (there are seven types to choose from!).
Mamak, Parramatta
The award-winning Mamak has been serving up its Indian-Malay-style hawker favourites all over Sydney, Melbourne and Brisbane, and in 2022, welcomed its first Parramatta outpost. Beeline straight for their housemade roti — it's some of the best you'll find. There are up to ten styles on the menu at any given time, including their dessert specialty, Roti Tisu, drizzled in condensed milk and served with vanilla ice cream.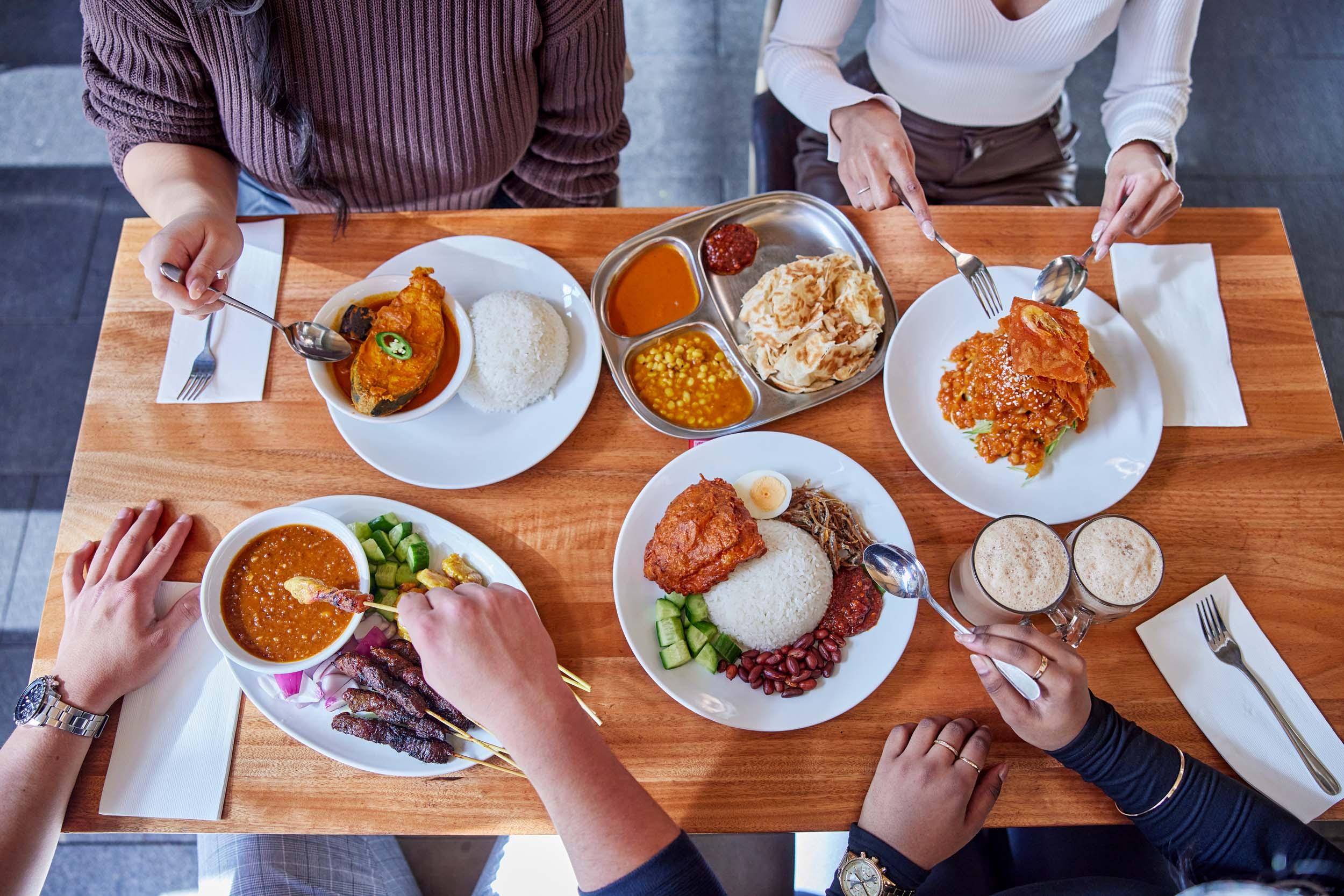 Pho Pasteur, Parramatta
Since opening in 1992, Pho Pasteur's name has been consistently thrown in the ring for the title of Sydney's best pho. Founded by the Pham family, who arrived as refugees over three decades ago, the menu pays homage to their Southern Vietnamese heritage. Go for the Pho Bò Ko (a lemongrass-spiked beef stew) and Banh Xèo (an impossibly lacey turmeric pancake stuffed with mince). 
Chulho, Harris Park
Head to Chulho on Wigram St for game-changing Nepalese fare, beer and whiskies, plus live music on weekends. Don't pass on their Nepali-style fried chicken, Mo Mo dumpling menu and Nepali Bhaat Ko Thali (a mixed plate of curries, pickles, papadum, salad, rice and dessert). A great after-work haunt and a guaranteed good time.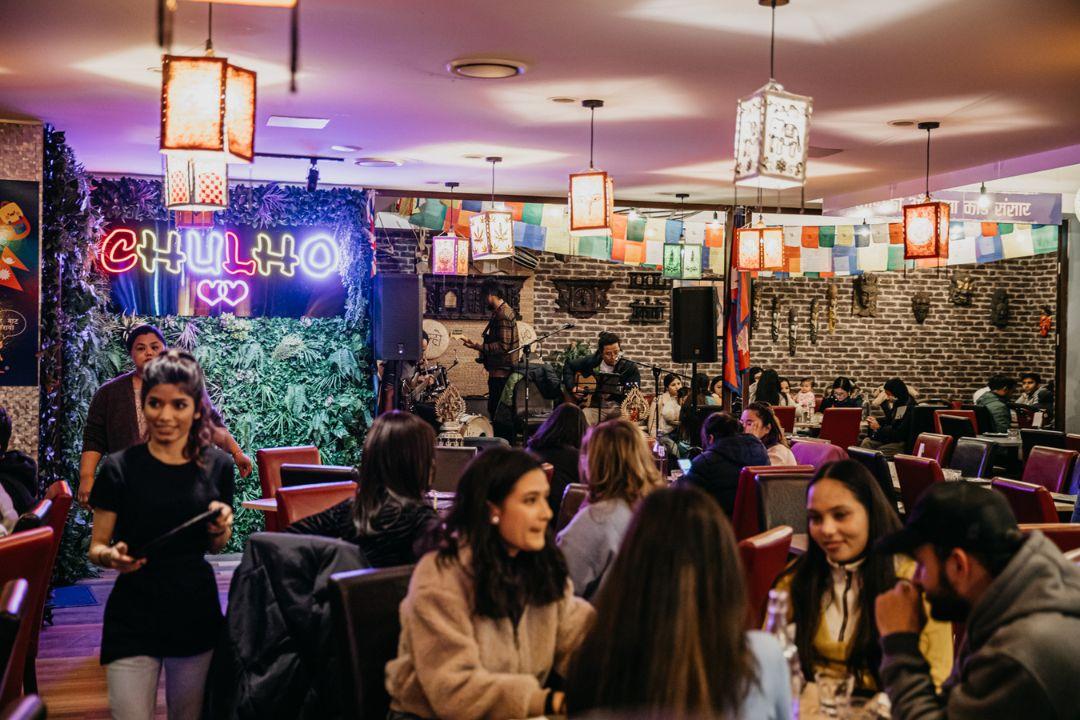 Shri Refreshment Bar, Harris Park
On the Mumbai street food trail, we continue on to Shri Refreshment Bar, an always-bustling takeaway joint specialising in chaat and thali. Think mango lassi, mixed curries, cheesy flatbreads and assorted pani puri — to devour at their roadside plastic tables, that is, if you can snag a seat. 
Chatkazz, Harris Park
With something for everyone, Chatkazz is the perfect place to head with a big group of family or friends. There are over 200 items on the menu – all vegetarian – their most popular dishes being their chhole batura (fried puffed bread doused in chickpea curry) and extensive dosa list. This is Mumbai street food at its very best.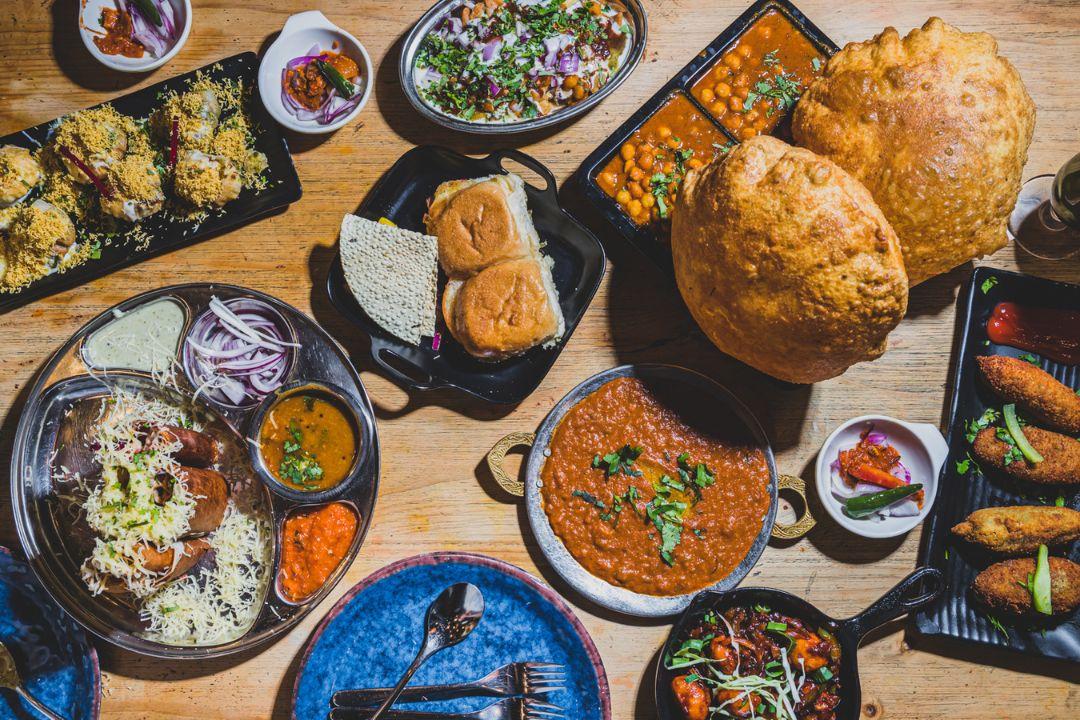 Rocket Kulfi, Harris Park
Time for sweets? Always. On any Harris Park street crawl, Rocket Kulfi is where you'll want to wind up. This Wigram street stall is dedicated to their namesake stick ice-creams. Delicious, flakey, and loaded with everything from saffron to paan.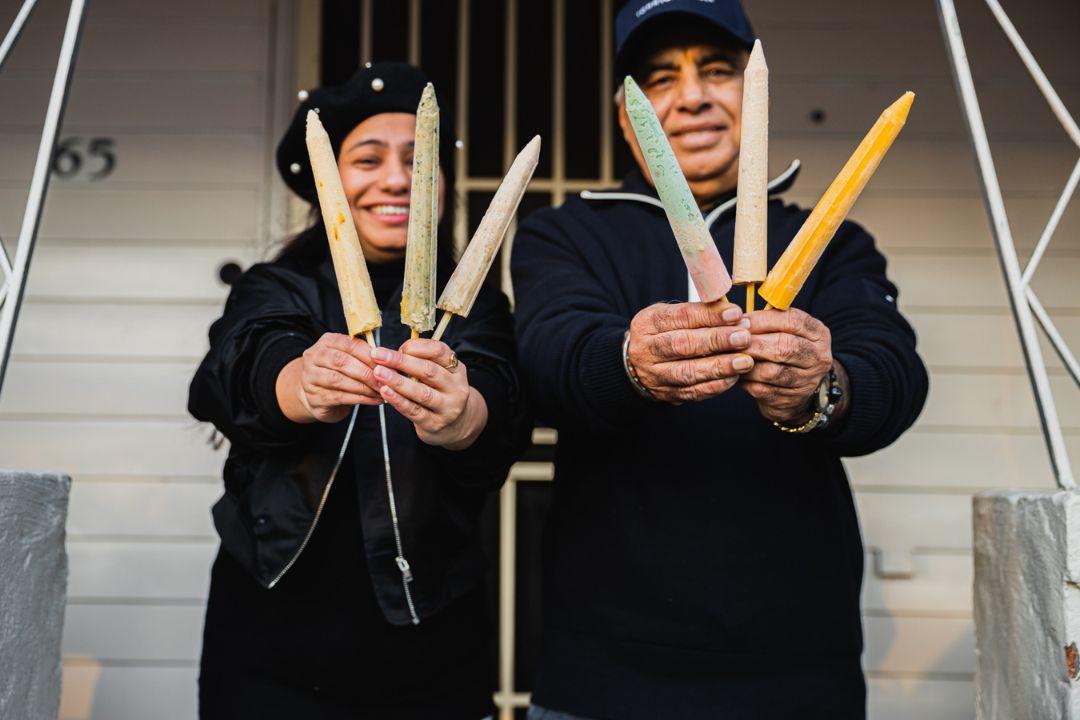 Dolly's Bakery, Northmead
If you're headed to Northmead, stop by this local favourite serving up authentic Lebanese pizza with toppings like cheese and sujuk (a spicy Middle Eastern sausage).