Female Orphan School
The architecturally outstanding Female Orphan School has played various roles in the social history of Parramatta for over 200 years.
Dating from 1813, it is the oldest three-story building in Australia and was the first purpose-built welfare institution in New South Wales.
Having been at different times a school for orphans and a psychiatric hospital, the building and its landscaped grounds are now part of the Parramatta South Campus of Western Sydney University.
The origins of the Female Orphan School
When the British government decided to establish a heavily militarised penal colony in New South Wales for convicts of both sexes, little thought was given to the future of the children who would inevitably be born to convict and servant women from their relations with soldiers, employers and other convicts. Yet it was soon clear that the colony's proliferating population of untended children was creating a social crisis for which there was no management plan.
The colony's first and second chaplains, Richard Johnson and Samuel Marsden, together with governors King, Bligh and Macquarie, all became involved in finding solutions to the problem of abandoned or neglected children roaming the streets of Sydney. King established the first school for orphaned girls at Sydney Cove in 1801, but a movement soon gained momentum to relocate these children to a more rural setting at Parramatta, away from the vicious influences of Sydney town where prostitution was rife.
'Remote, helpless, distressed and young, these are children of the State …', the Reverend Samuel Marsden wrote, expressing a significant new attitude that recognized government responsibility for children who were without adequate family support.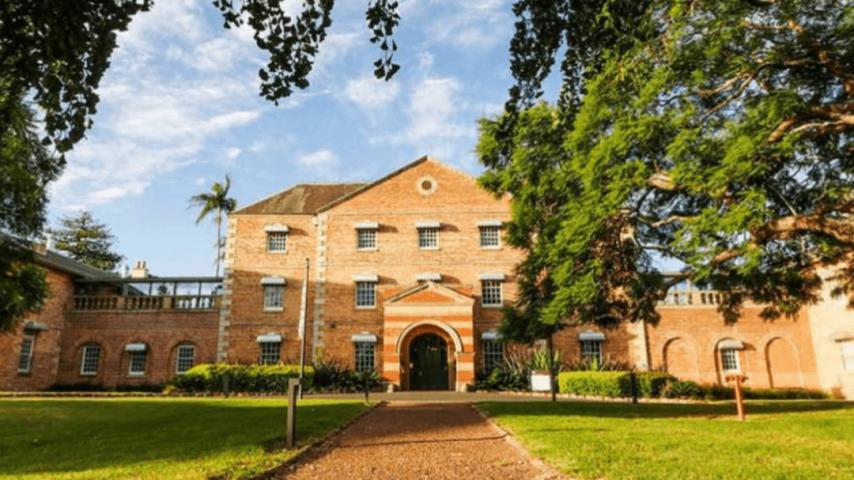 The design of the building
Elizabeth Macquarie, the wife of Governor Lachlan Macquarie, chose the design of the Female Orphan School at Parramatta based on her own childhood home in Scotland, 'Aird's House'. Aird's House was an elegant, well-proportioned building in the neo-classical Palladian style, which expressed eighteenth-century architectural values of order and restraint. Although a close resemblance, it differs from the original in being constructed from convict-made colonial sandstock bricks.
Lachlan Macquarie laid the foundation stone for the Female Orphan School in 1813, but construction took some years due to problems with workmanship and financing. It was nevertheless clear that when completed it would be (in the words of Reverend Samuel Marsden), 'a noble building'.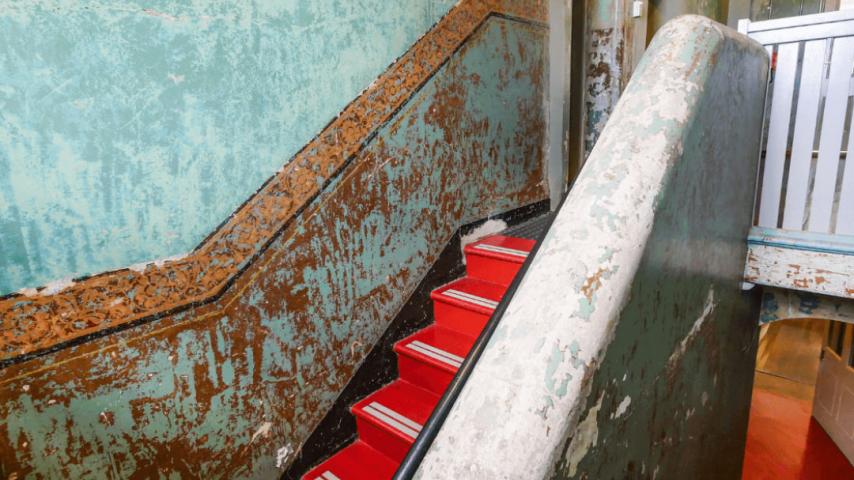 Life at the Female Orphan School
When the school opened in 1818, it became home to between 100 and 200 girls aged 3-13 years. Many of these girls were not in fact orphans. Some had been abandoned by their parents, or were the children of single mothers without means to support them. In other cases the mother had died in childbirth and the father was unable or unwilling to care for his daughter. Some were daughters of domestic servants whose employers would not allow the child to live with them. In some cases the parent was a convict who had re-offended and been sent on to a different penal colony, or the father was a soldier reassigned to duties in England.
With its emphasis on scripture and domestic duties, the school's curriculum was designed to produce hardworking, morally upright young women whose futures would be based on marriage if they were lucky, domestic service if they were not. Reading, writing and arithmetic were also taught, though, and at a time when there was no free public education this made a place at the School a desirable opportunity for many disadvantaged girls.
The Female Orphan School underwent a significant change in 1850 when it merged with the Male Orphan School, which had until then been situated at Liverpool. Both institutions were now housed on the same Parramatta site, which was renamed the Protestant Orphan School. An efficiency measure introduced to save resources, the merger did not bring co-education in the modern sense, as boys and girls still had separate schoolrooms, playgrounds and living areas.
With changes in attitudes towards child welfare later in the later nineteenth century, numbers at the School dwindled, as more disadvantaged children were boarded out to families instead of being housed together. The NSW State Children Relief Act of 1882 formalised this policy shift, and in 1886 the Protestant Orphan School ceased to operate.
The afterlife of the Female Orphan School
Continuing its association with marginalised members of society, the Orphan School building was repurposed in the late 1880s as a healthcare facility for psychiatric patients. At first a branch of Parramatta hospital, in 1890 it became an independent entity, the Rydalmere Psychiatric Hospital. For nearly 100 years, patients suffering from mental illnesses ranging from 'lunacy' to senile dementia were treated there.
Then in 1982, for the second time in its history, a change in community attitudes and an accompanying shift in public policy led to the closure of the building, when a NSW Government commission recommended that large psychiatric hospitals be replaced by smaller 'homes' and community care for the mentally ill.
The Female Orphan School today
Under the custodianship of Western Sydney University, the Female Orphan School is now home to the Whitlam Institute, a centre for public policy research and debate named after former Australian Prime Minister, Gough Whitlam. A permanent exhibit paying tribute to Whitlam's Prime Ministership (1972-1975) is accompanied by changing exhibitions on art and social history in the Margaret Whitlam Galleries.