Best burger spots in Parramatta CBD
Whether you're looking for an over-the-top, indulgent burger or a healthier alternative, you will find the burger of your dreams at Parramatta.
The Best of Burgers
There has been an explosion in the burger zeitgeist in Sydney over the past few years and Parramatta, with its concentration of burger joints both boutique and brand named, has emerged as the mecca.
Whether you're looking for an over the top, indulgent burger or a healthier alternative, you will find the burger of your dreams at Parramatta.
BL Burgers
The list of burgers at BL Burgers is an exploration of burgers as a concept.
Yes, you will find the classics of burger canon on the menu such as the BL Beef, a cheese burger grilled to perfection and assembled immaculately.
But the real magic that keeps the regulars coming back are the specials and unique creations that have cemented BL Burgers as one of the best burger joints in Sydney. The 'Blame Canada' for example is a perfect amalgamation of an organic beef patty, American cheese, maple glazed streaky bacon, maple aioli and poutine.
'Smoke & Candy' features the BL beef patty, American cheese, smoked beef brisket, beer battered onion rings liquid cheese, Chipotle BBQ sauce and candied jalapenos.
3/188 Church St, Parramatta | 9635 8950 | info@blburgers.com.au | Facebook | Instagram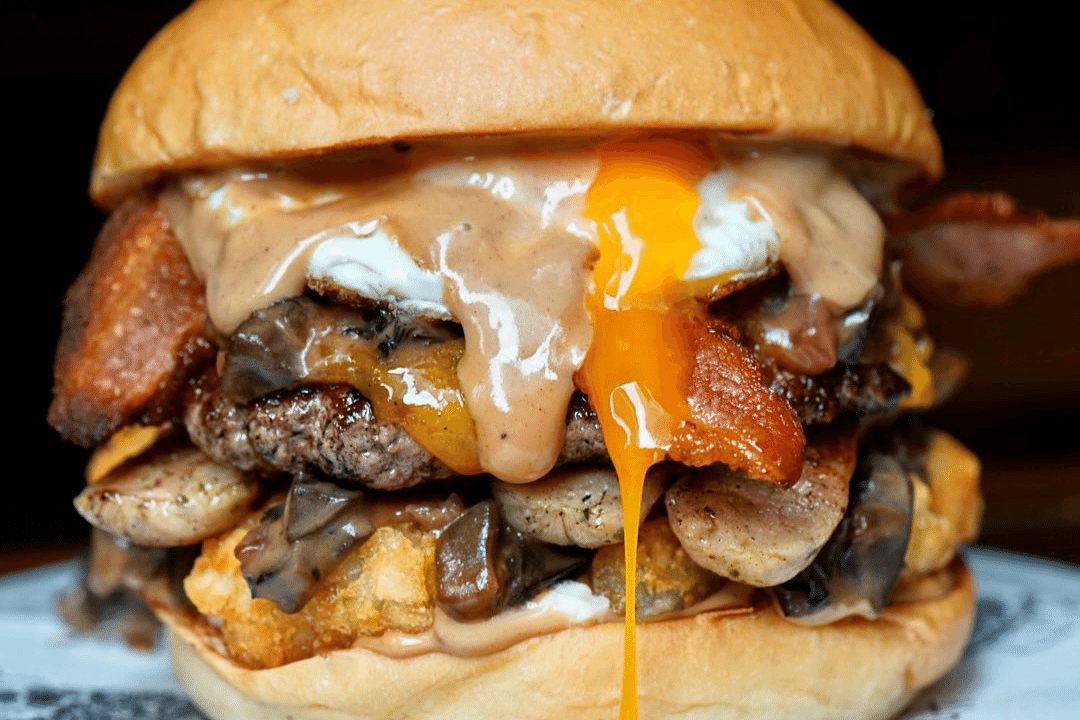 John Belvedere
Using 100% Australian beef and a special blend of different cuts, John Belvedere is hands down one of the best spots in Sydney to get a smashed burger.
You'll also find specialty burgers such as the 12 hour marinated Truffle Chicken Burger or a burger featuring slow cooked ribs, basted with specialty Hickory Smokey BBQ sauce.
Check back often as burger specials such as their Bacon Jam make limited runs on the menu.
318 Church St, Parramatta | 1300 088 888 | admin@johnbelvedere.com.au | Facebook | Instagram
Butter
Walk into a place called 'Butter' and what do you see?
Burgers, Hip hop, champagne and sneakers. An eclectic mix? Perhaps.
But for the love for all that is good, the food is good.
In one way or another, a healthy dose of butter is featured in the food here. As one would expect. While the beef burgers here are good, what you really want to try are the chicken burgers. Chow down on 'The OG' a mouth-watering burger with crispy fried chicken thigh, dashi infused butter and pickled cucumbers.
Try the Master Spice if you can handle the heat – fried chicken thigh, spicy mayo, pickles double cheese and fire hot sauce.
Shop 3/140 Marsden St, Parramatta | 0413 856 636 | Facebook | Instagram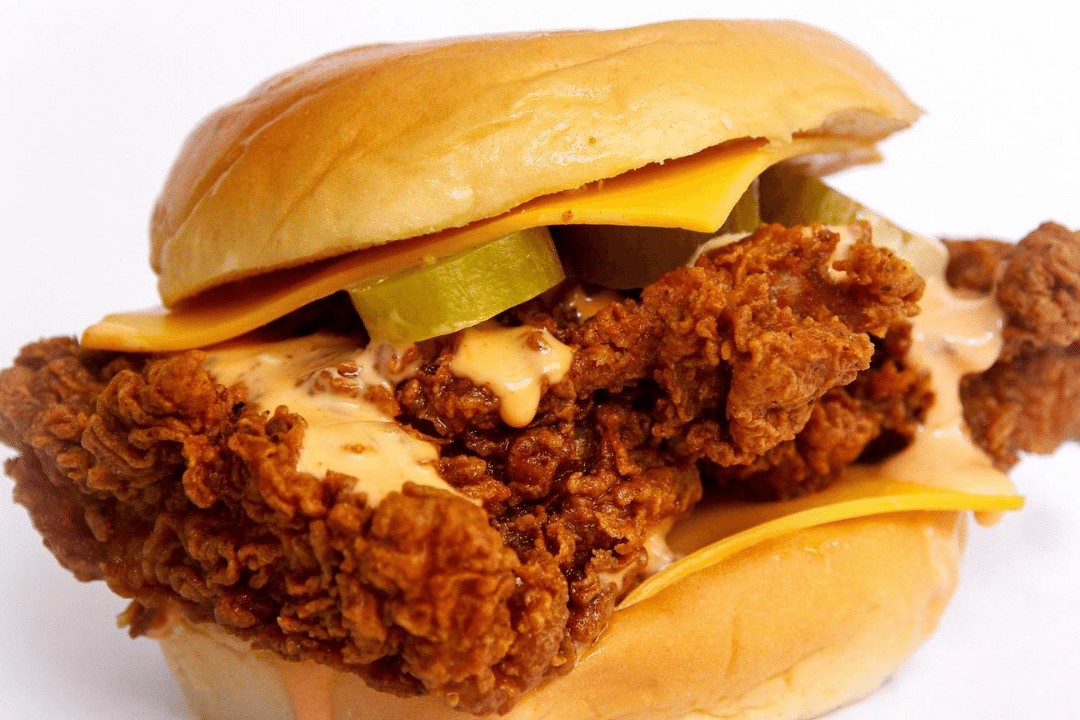 Milky Lane
The burgers at Milky Lane are flashy, boldly indulgent and absolutely unapologetically delicious.
Drawing inspiration from American pop culture, the burgers are inventively named, the 'Lil Weezy' for example is an epic recipe of organic wagyu beef patty, double American cheese, tangy pickles, American mustard, ketchup and dollops of Milky Lane's signature cheese gravy served between soft, pillowy milk buns. Amazing.
The desserts are as over the top as the burgers. Try the mouth-watering deep fried Golden Gaytime, which is coated in crushed biscuits and cornflakes and drizzled over with maple syrup and Nutella.
The swanky interior perfectly encapsulates the colourful character and personality of Milky Lanes, and is the perfect backdrop to chow down on one of their excessively indulgent burger.  
20/22 Macquarie St, Parramatta | 9689 3893 | Facebook | Instagram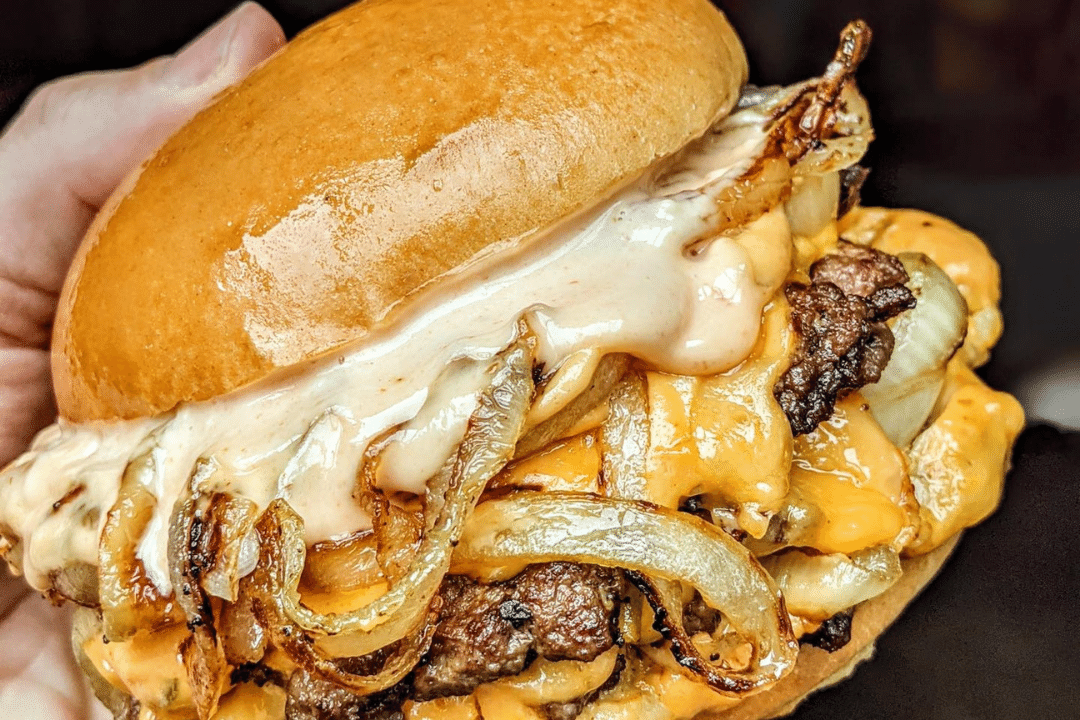 Betty's Burgers
Located in the heart of Parramatta Square, Betty's Burgers is a burger shack that has perfected the classics, serving fresh, juicy and mouth-watering burgers. Angus beef, lettuce, tomato, onion, melted cheese and their signature special sauce, the Betty Classic is a flawless ode to the American cheeseburgers of old.
Non-carnivores should get their hands on Betty's flavourful Shroom burger, a crispy fried mushroom patty with melted Gouda and gruyere cheese, topped with tomato and Betty's special sauce.
The Concrete is a delectable in-house creation, a mixture of frozen vanilla or chocolate custard, made daily, blended at high speed with your favourite mix-in ingredients.
12 Darcy St, Parramatta NSW | 9687 1514 | Facebook | Instagram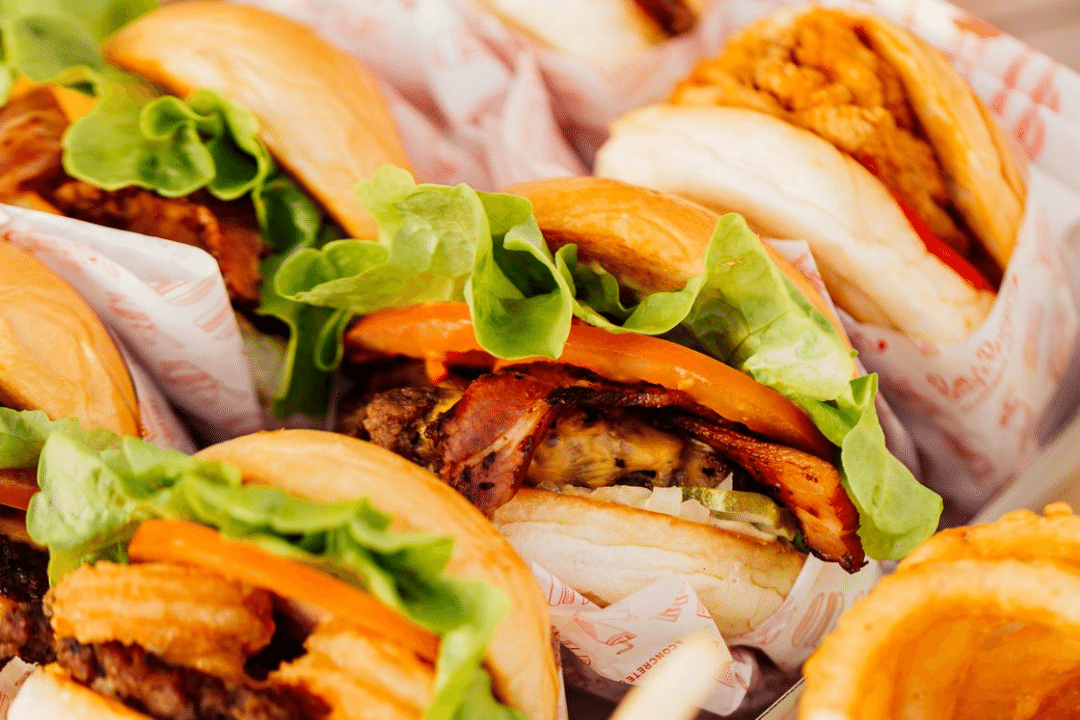 Three Stacks
Three Stacks brings swinging 50s diner feels to Parramatta. The new menu's modern take on American diner food will give you all the finger-licking food from any American dream.
Burgers, chicken wings, and sides wash down well with unlimited soda re-fills for dine-in. Sweets that will warm your belly include donut frieds, warm raspberry jam donuts, and churros. Slurp down a Biscoff Shake or Reese's Peanut Butter Shake for good measure.
277 Church St, Parramatta | 0482 997 850 | Facebook | Instagram