The best eateries for dessert in Parramatta
Sweet tooths everywhere, unite! Parramatta knows its desserts and it's calling your name. Here are some seriously sweet stops in and around the Parramatta CBD. 
Who says you can't eat desserts before dinner 
Parramatta is home to a vibrant food scene, and the rise and rise of dessert as standalone restaurants has grown across Parramatta. Here are some of the great desserts you can enjoy in Parramatta.
Adora Handmade Chocolates
Adora Handmade Chocolates has earned cult status since it opened the doors to its Parramatta premises in 2011. If you're after a daytime dessert, Adora is the place for you. The well-lit and elegant space on the corner of Charles and Union Streets in the Parramatta CBD is home to a vast collection of delicious handmade truffles and chocolates, as well as charming high teas served with fragrant loose leaf teas. This is the place to come if you're gluten or lactose intolerant and in need of the sweet stuff, with the much of the chocolate range gluten free with dairy free options available in-store and to order.   
2b/103 George St Parramatta | 9635 7737 | Facebook | Instagram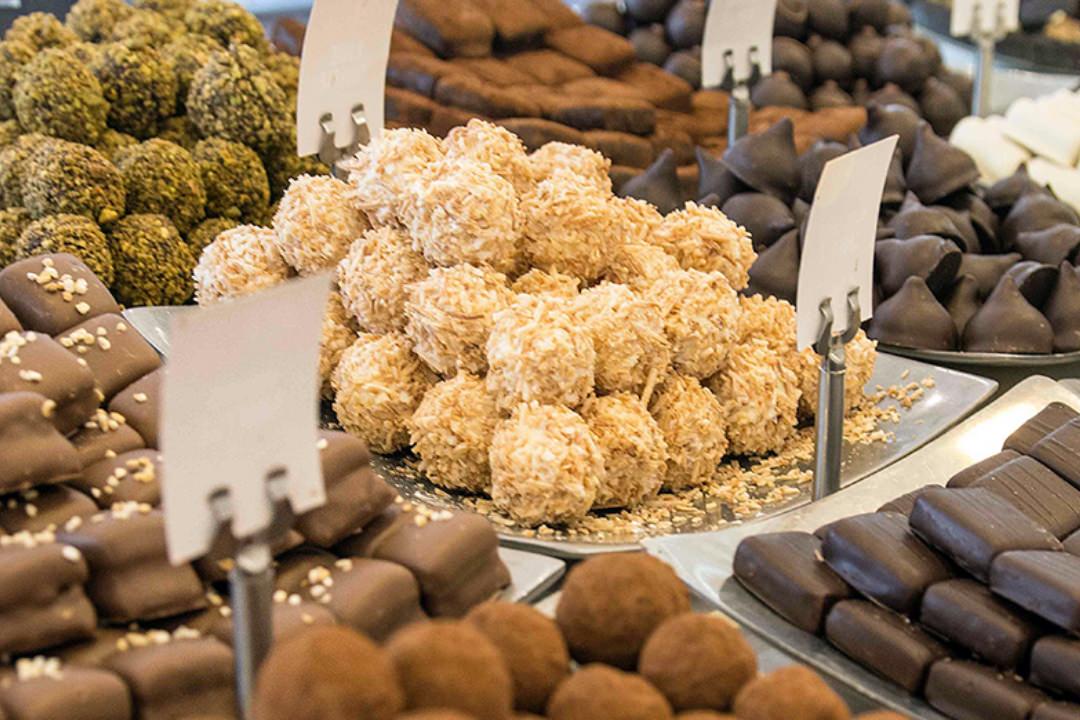 Pancakes on the Rocks
Whether you're having dessert for dinner or testing the strength of your dessert stomach, Pancakes on the Rocks in Northmead has you covered for pancakes of every variety. Pancake purists will love the traditional buttermilk pancakes with butter and maple syrup, the more hardcore sweet tooth will revel in the 'Devil's Delight'; thick chocolate pancakes covered in chocolate sauce, ice-cream, cream and strawberries. If you've got friends who aren't as keen on dessert as you, don't fret: there are also plenty of savoury options available ranging from crepes to steaks.
100 Briens Road Northmead 2152 | 9683 4322 | Facebook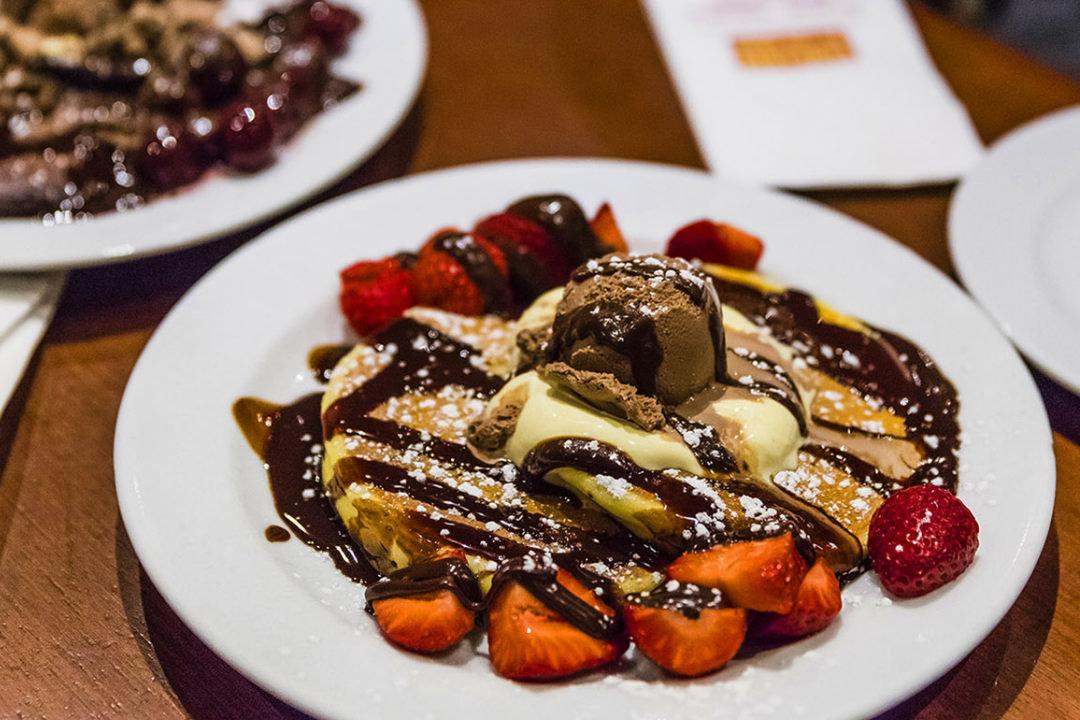 Bay Vista Parramatta
Dessert lovers, brace yourselves. Bay Vista, the self-proclaimed "dessert experience" that first took Brighton-Le-Sands by storm, made itself right at home in Parramatta in 2017. With options that range from fondue share plates and buckets of ice-cream, to the famous 'adults only' sundaes swirled with all the sauces, sweet fruit and crunchy nuts and toffees you could desire, to stacks of pancakes and waffles. There is something for every sweet tooth. Best of all, their sprawling diner-style Church Street premises is open until midnight for those dinners where conversation flows and time escapes you, or perhaps even when those late-night munchies hit and your freezer is empty.
1/330 Church Street Parramatta | 9056 2775 | Facebook | Instagram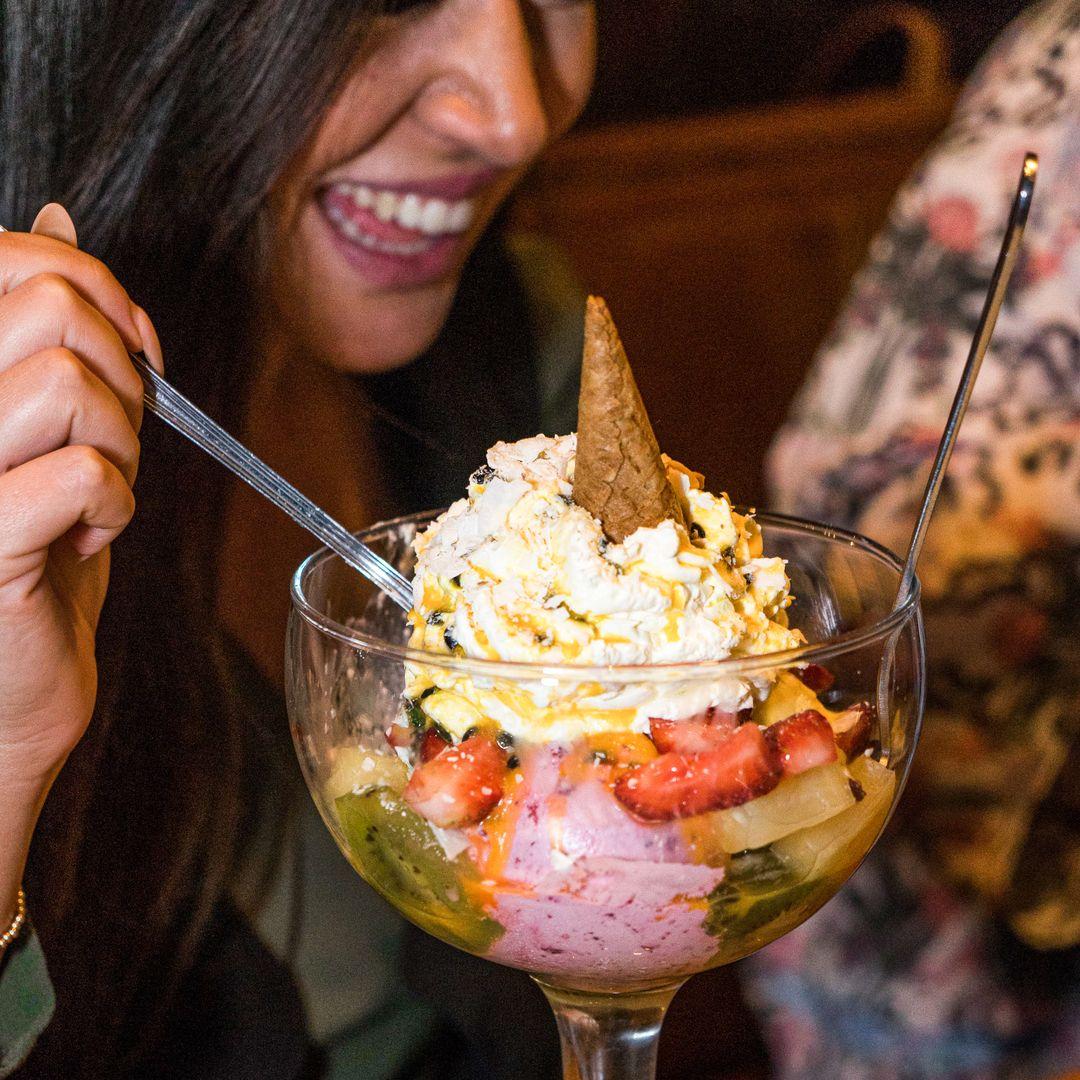 San Churro Chocolateria
If you've never had warm churros fresh from the fryer at San Churro, hot-foot it down Church Street pronto for one (or five) of these Spanish delicacies. Whether you're after a sharing plate of these sweet treats with dipping sauces that range from a thick dulce de leche to melted couverture chocolate, or perhaps a plate of churros covered in chocolate, ice-cream and topped with a gooey chocolate brownie, you'll be spoilt for both choice and flavour here. They also serve Fairtrade coffee if you want to offset any dessert guilt you're feeling...and if you have a hankering for a late night sugar fix, they're open late too.
287 Church Street Parramatta |  9633 1566 | Facebook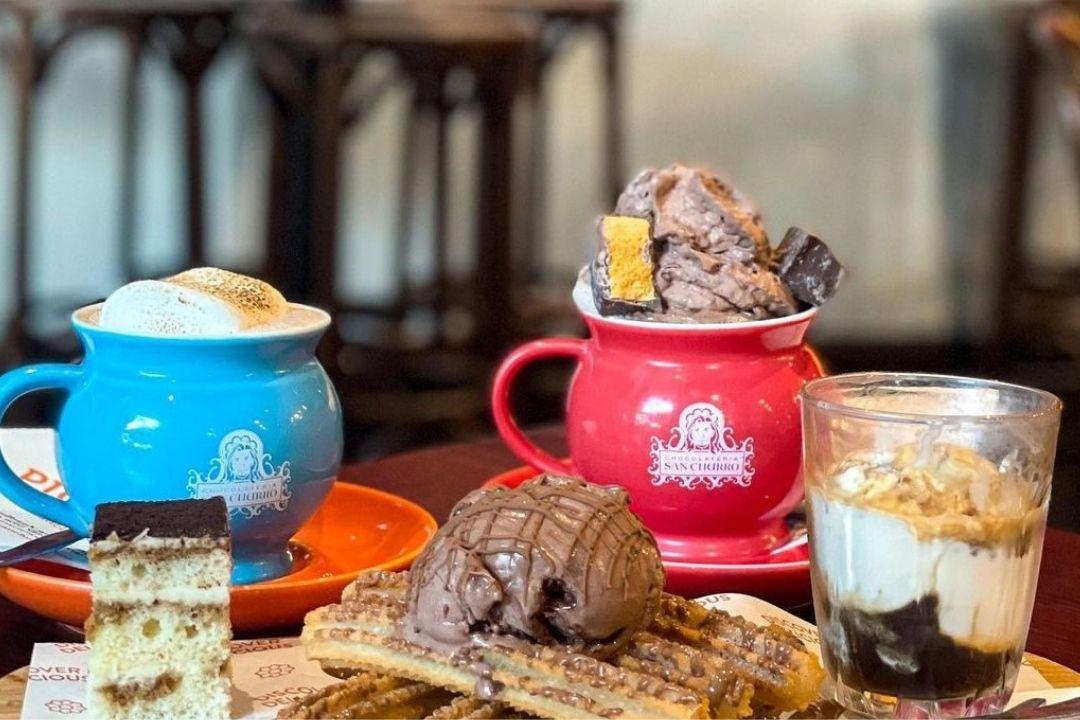 Max Brenner Chocolate Bar
If melted chocolate is the key to your heart, make Max Brenner Chocolate Bar your first stop. There is serious decadence on the menu, from waffles covered in chocolate and ice-cream, Chocolate Fondue for Two served with marshmallows, banana, strawberries and banana bread to the famed Italian Thick Hot Chocolate – as thick and rich a hot chocolate as you will ever taste. 'Chocolate by the Bald Man' is a lactose-lover's dream, so take a seat and get ready to indulge.  
Westfield, 159 – 175 Church Street Parramatta | 9330 3600 | Facebook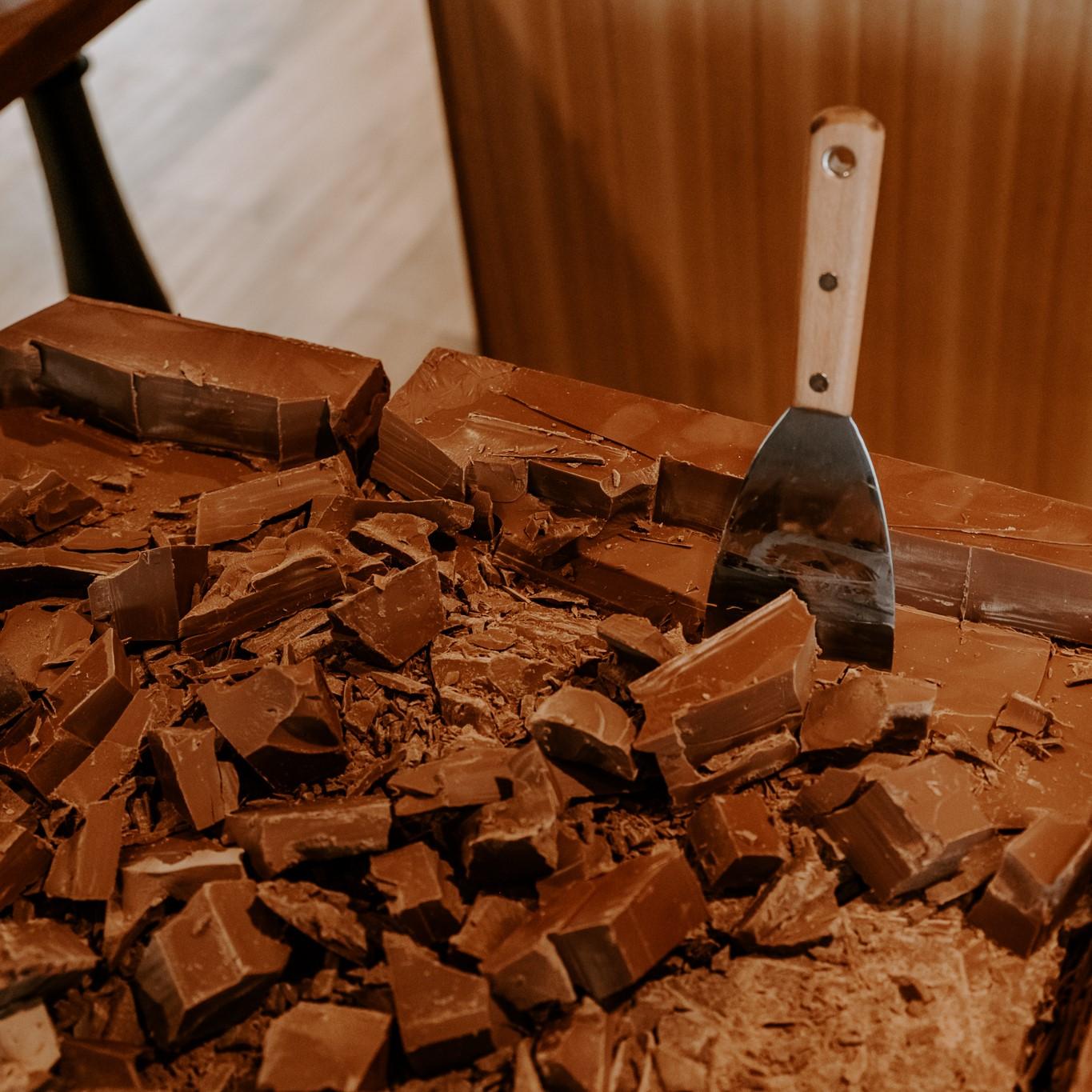 Gelato Messina
Famous Australia-wide for their innovative flavours and weekly specials that get Instagram drooling with excitement, Messina's gelato is piled full with flavour and texture that is second to none. Whether it's their famous White Chocolate and Salted Caramel, throwback specials like Wagon Wheel and Pavlova, or their novel HBO series-themed 'Game of Cones', pile the scoops high in a cup or a cone, take a stroll down to the river and watch the world go by.
283 Church Street Parramatta | 9635 3064 | Facebook | Instagram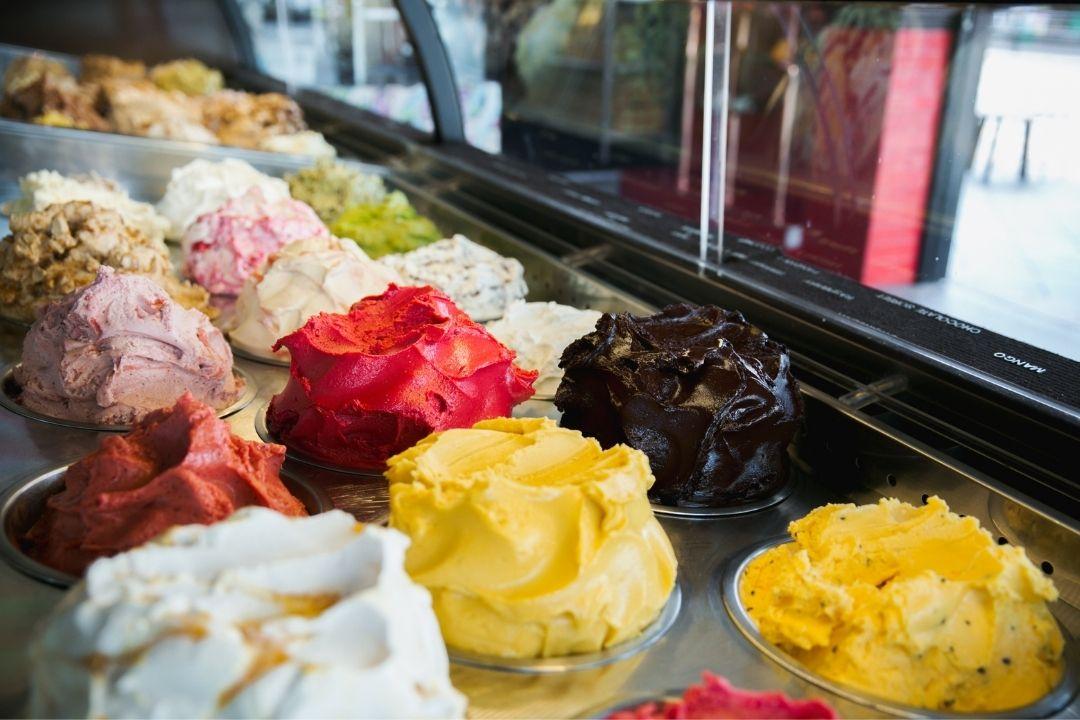 SweetLand Patisserie
Since 1998, SweetLand Patisserie has been regarded as your one-stop-shop for Lebanese pastries. For those as yet not in the know, think honey, a unique cream called 'ashta' and hand decorated chocolates. It doesn't get more indulgent than a mixed tray of baklawa – variations on pastry layered with pistachios, walnuts, honey, citrus and spices. Best served with a strong black coffee!
55 Wigram Street, Harris Park | 9891 6048 | Facebook | Instagram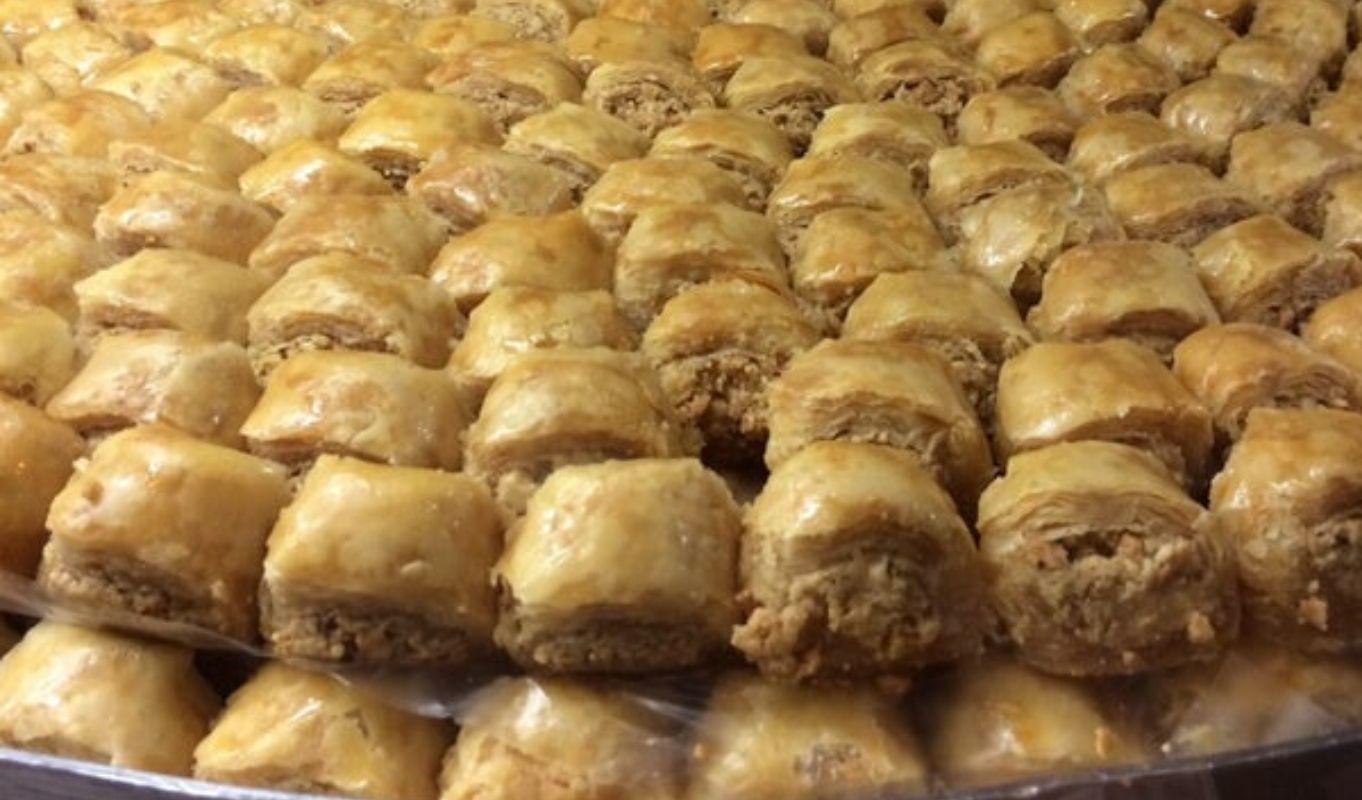 Taj Indian Sweets and Restaurant
This purely-vegetarian restaurant was one of the very first to open its doors in Harris Park – a pocket of Parramatta that has over the last decade become renowned in greater Sydney as the beating heart of the Indian subcontinent. Before Diwali (the Indian festival of light), this little shop will sell well over $100,000 worth of housemade sweets – so with that kind of community recommendation, you could do worse than treat mum to some of the sweets that come from here, including some appropriately bling numbers touched up with silver leaf.
91 Wigram Street Harris Park | 9633 2118 | info@tajindianrestaurant.com.au | Facebook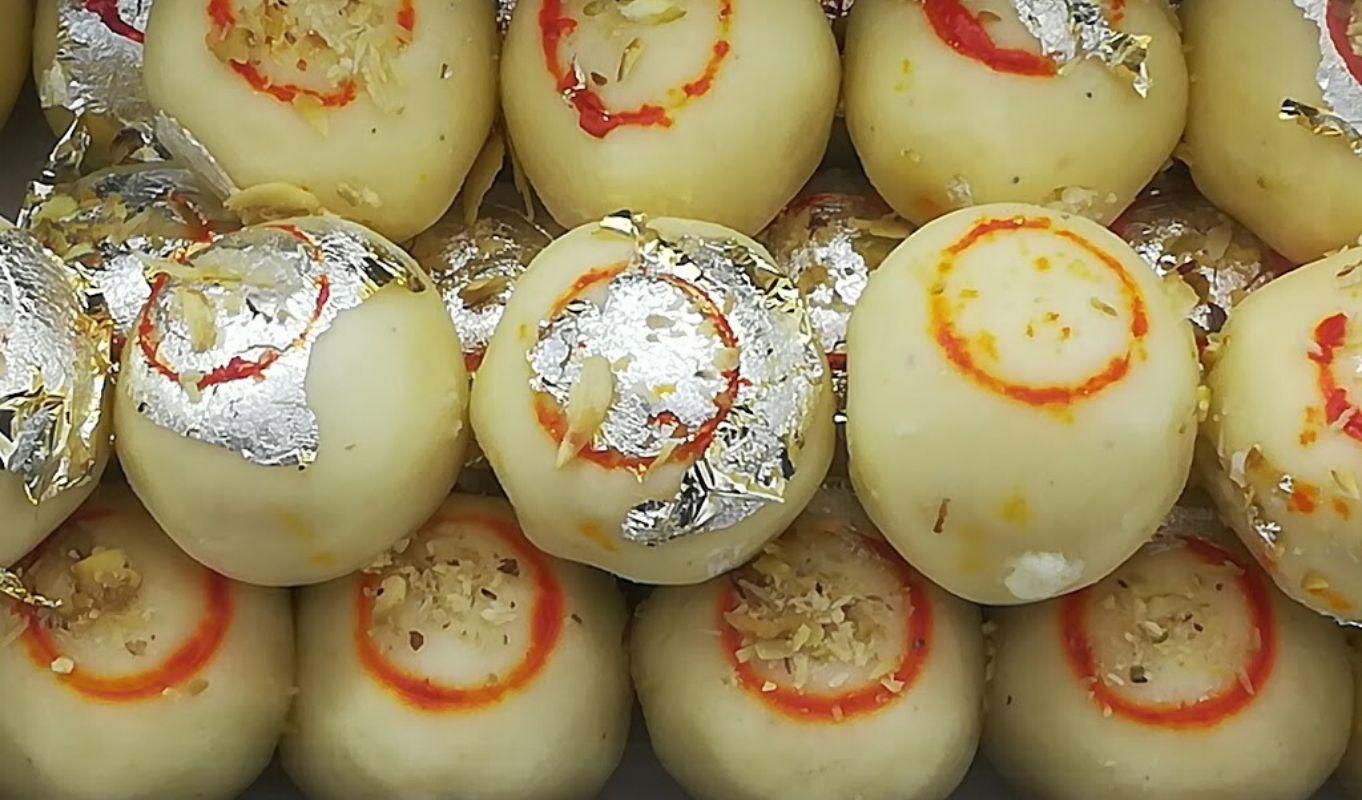 Jiggle Cheesecake
Truly, the giveaway for this cheesecake bakery's signature cake is in the name of it Jiggly Cheesecake, and yes, this light-as-a-feather cheesecake jiggles. These beauties are Instagrammable stuff (best suited to video to get the dancing action) and were made famous in Japan before hitting our shores. Sometimes called a soufflé cheesecake it's not overly sweet and has fewer calories than the more traditional, heavier styles (not that we rate that as how we choose our sweet treats – especially on special occasions…)
 Carlingford Court Shopping Centre, Cnr Pennant Hills &, Carlingford Rd, Carlingford | 0450 113 668 | Facebook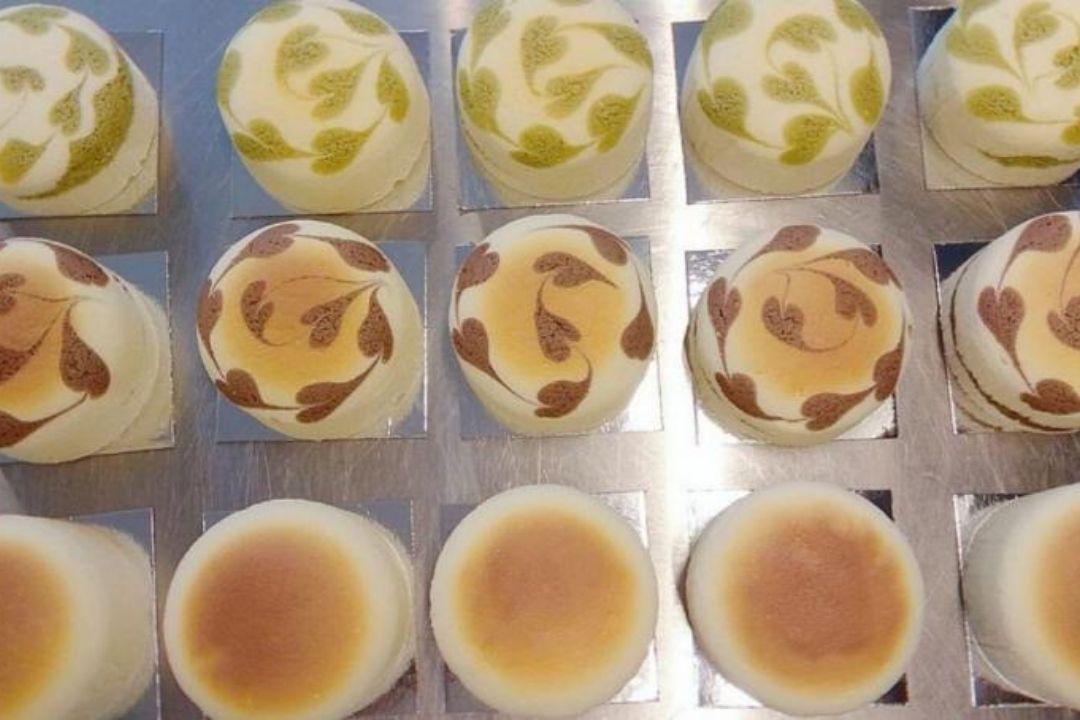 Ben & Jerry's Ice Cream
Ben & Jerry's ice cream is the ultimate dessert indulgence that combines flavor, quality, and values. With a wide range of delectable flavors and whimsical names like Chunky Monkey and Phish Food, every spoonful is a taste sensation. From their iconic cookie dough chunks to their fudgy brownie swirls, each flavour is a creamy masterpiece that satisfies the sweetest cravings while leaving a positive impact on the world.
Shop 4, 186-190 Church St, Centenary Square, Parramatta, NSW 2150 | 0481 795 388 | Website