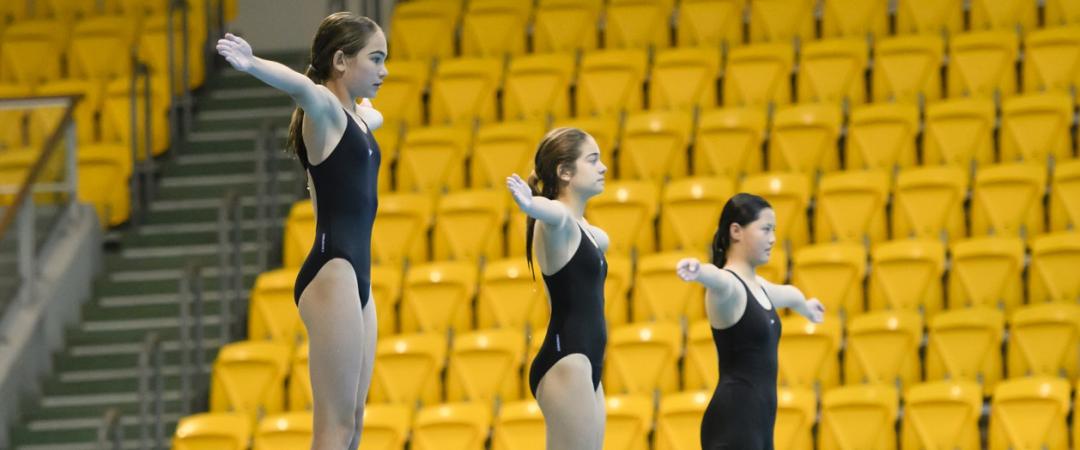 Olympic Boulevard, Sydney Olympic Park NSW 2127
Sydney Olympic Park
02 9714 7500
School Holiday Fun at Sydney Olympic Park Aquatic Centre
Dive into school holiday fun in the Olympic Pool at Sydney Olympic Park Aquatic Centre. Learn from the Champions and explore a range of aquatic sports like Diving, Water Polo and more.
Diving
4-7, 12-13, 19 January 2022
Learn something new and exciting these school holidays. Under expert supervision, kids will safely learn diving techniques using the springboard and three-metre platforms in the Utility Pool.
Water Polo
4, 12-13, 19 January 2022
Join our fun holiday program and learn the basic skills of water polo. Reputable coaches will help you develop skills such as moving the ball through the water, passing, defending and shooting.
All Day Aquatic Sports Camp with an Olympian
11 January 2022
Experience an all-day sports camp with three different Olympic stars who recently competed at the Tokyo Olympics. Learn from and be inspired by Lena Mihailovic (Water Polo), Matthew Wilson (Swimming) and Sam Fricker (Diving).
Book your spot today. Visit the Sydney Olympic Park website or phone 02 9714 7500 for more information.