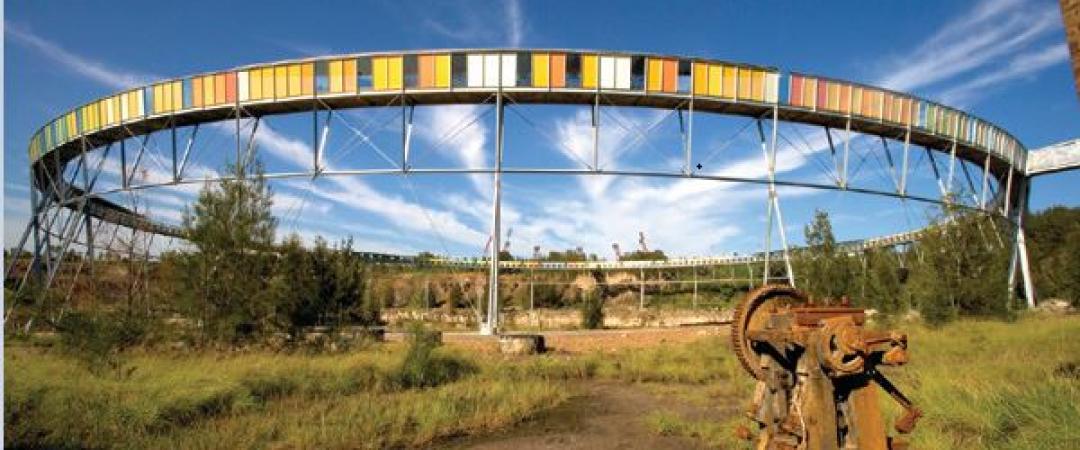 Marjorie Jackson Parkway, Sydney Olympic Park, 2127
Adult - $25, Concession - $20
Sydney Olympic Park - Visitor Programs
0417486742
Behind the Scenes: The Brickpit and the Bellfrogs
Once the site of the former State Brickworks at Homebush Bay, this powerful and dramatic landscape now has a quieter pace. This is a restricted area and is offered to the public as a tour only a few times a year. Join the Behind the Scenes tour and be engaged in the layered history of the site from its industrial past to its current role as a biodiversity haven. Hear about the work carried out in this industrial precinct and see the environmental management controls that are in place to conserve this area. Inspect endangered Green and Golden Bell Frog habitat and learn from experts the methods used to manage and protect this threatened species and other fauna that call the Park home. 
Good fitness is required as there are steep paths. Please wear solid covered in shoes, bring water, insect repellent and wear a hat. Tour will go ahead in all weathers.
The Behind the Scenes series is a set of tours run by Sydney Olympic Park delivered by qualified guides, subject experts and special guests. With more than 20 years having passed since the Sydney 2000 Olympics and Paralympics, the precinct is now a vibrant community with more reasons than ever to come and visit – Sydney Olympic Park: one park, many experiences.
The Behind the Scenes series will take you on a deep dive into the industrial and cultural heritage of the site, give an understanding of ecological and environmental considerations, and allow you to discover some of the stories and hidden layers that go beyond our sporting and entertainment venues. Locations such as Newington Armory and the Brickpit are reminders of the complex landscapes we manage, conserve and celebrate.